At only 21 years old, James Charles has made history and a name for himself. He became the first CoverBoy on CoverGirl cover at age 17. His is a real self-made success. You can call him the male Kylie Jenner or America's Huda Kattan.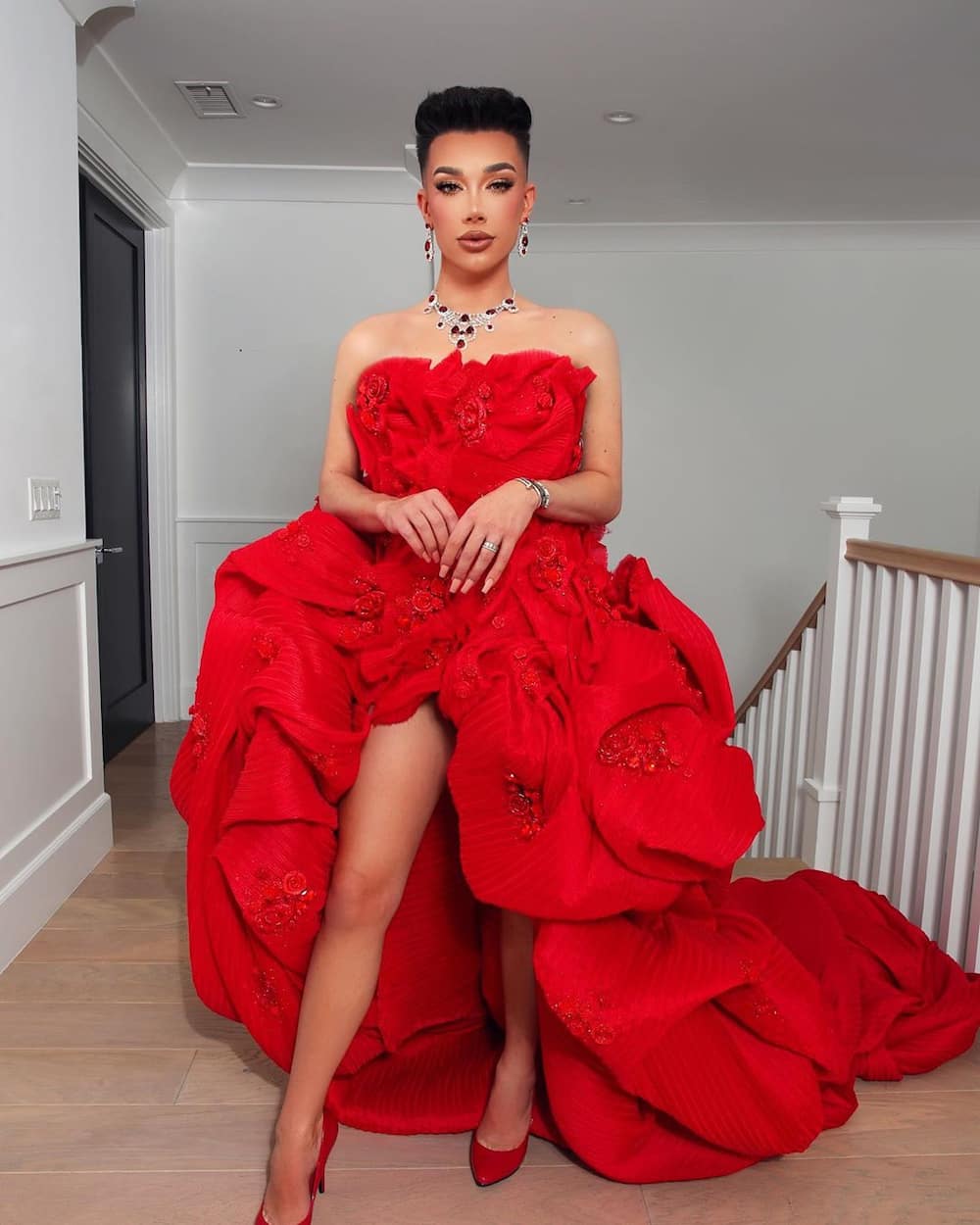 With tremendous success comes feuds and controversies, and the vlogger is not immune to it either. His feud with Tati Westbrook, who had been a mentor and mother figure to him, cost him the loyalty of more than three million fans. The following is his journey as a beauty vlogger and his net worth.
Profile summary
Full name: James Charles Dickinson
Date of birth: 23rd May 1999
James Charles age: 21
James Charles gender: Male
James Charles sexuality: Openly gay
James Charles height: 5'9 feet
Nationality: American
Occupation: Internet personality, makeup artist, YouTuber, model
James Charles Instagram: @jamescharles
James Charles TikTok: @jamescharles
YouTube: @James Charles
James Charles life story
He was born on 23rd May 1999 in New York. He has a younger brother called Ian. He attended Bethlehem Central High School from where he graduated in 2017. He started doing makeup for a small fee while in high school. James Charles parents are supportive, and they always encourage him to become a better person.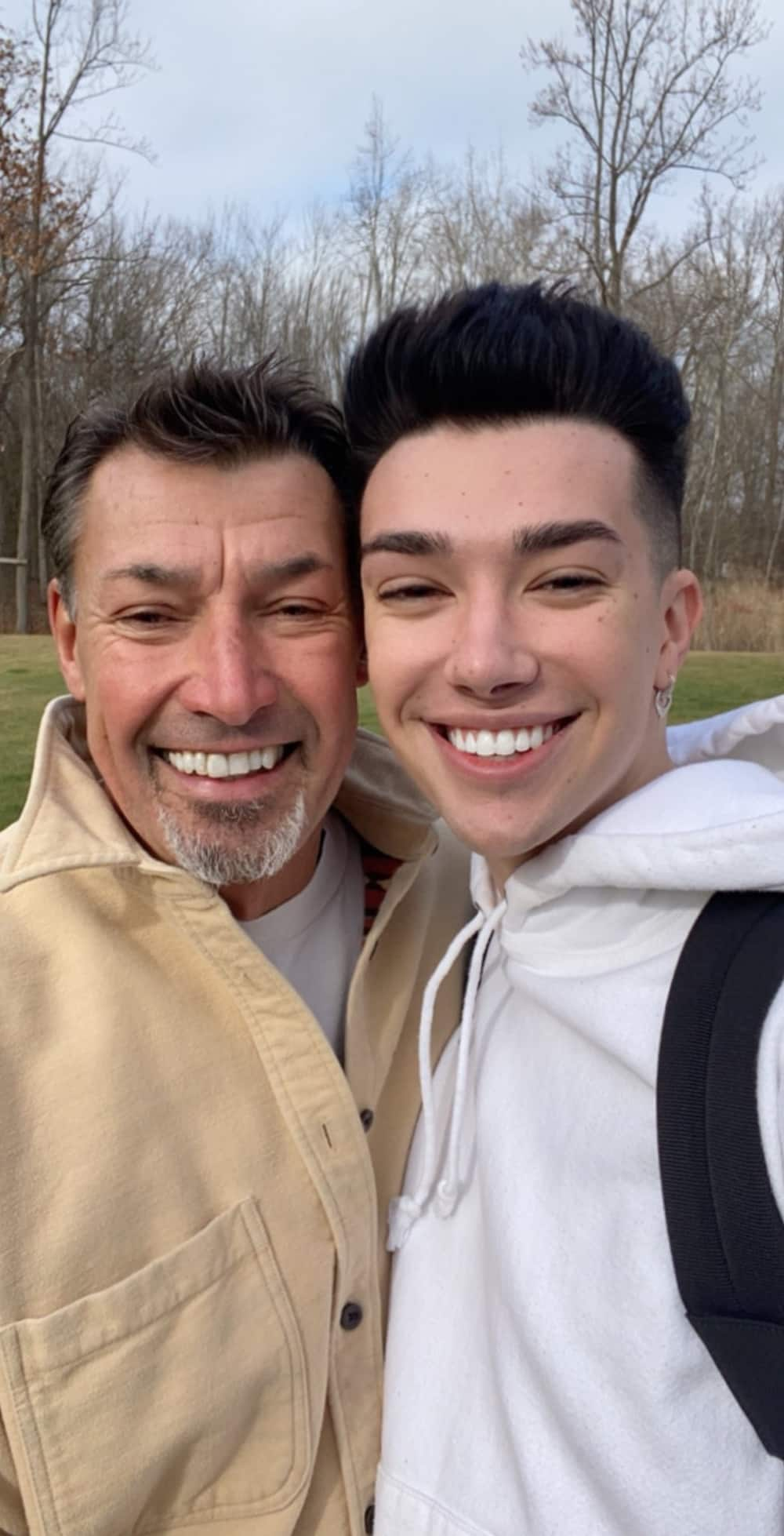 James Charles journey in the beauty industry
He is a YouTuber and runs the James Charles channel, where he posts James Charles makeup videos. He launched this channel on 1st December 2015, and it has more than 19 million subscribers in 2020, which makes him the beauty mogul with the highest number of YouTube subscribers.
He also runs another YouTube series called Instant Influencer. which premiered on 24th April 2020. The series is hosted by James Charles and aimed at finding the next beauty influencer.
He has achieved a lot since he became a beauty YouTuber. He became the first male to be selected as an ambassador for the CoverGirl brand in October 2016. He also opened the second Morphe Cosmetics store in the United Kingdom in January 2019, and he has done makeup for music artists like Iggy Azalea.
He also owns the SISTERS clothing brand that sells branded hoodies and other products. In 2018, he released the James Charles palette, a rainbow eye shadow palette, through Morphe, and Tati positively reviewed it. His products, including Sisters Apparel, are distributed by Mad Merch after withdrawing partnership with Killer Merch, a merchandise distribution company owned by Jeffree Star. James Charles merch switch was caused by the Tati controversy.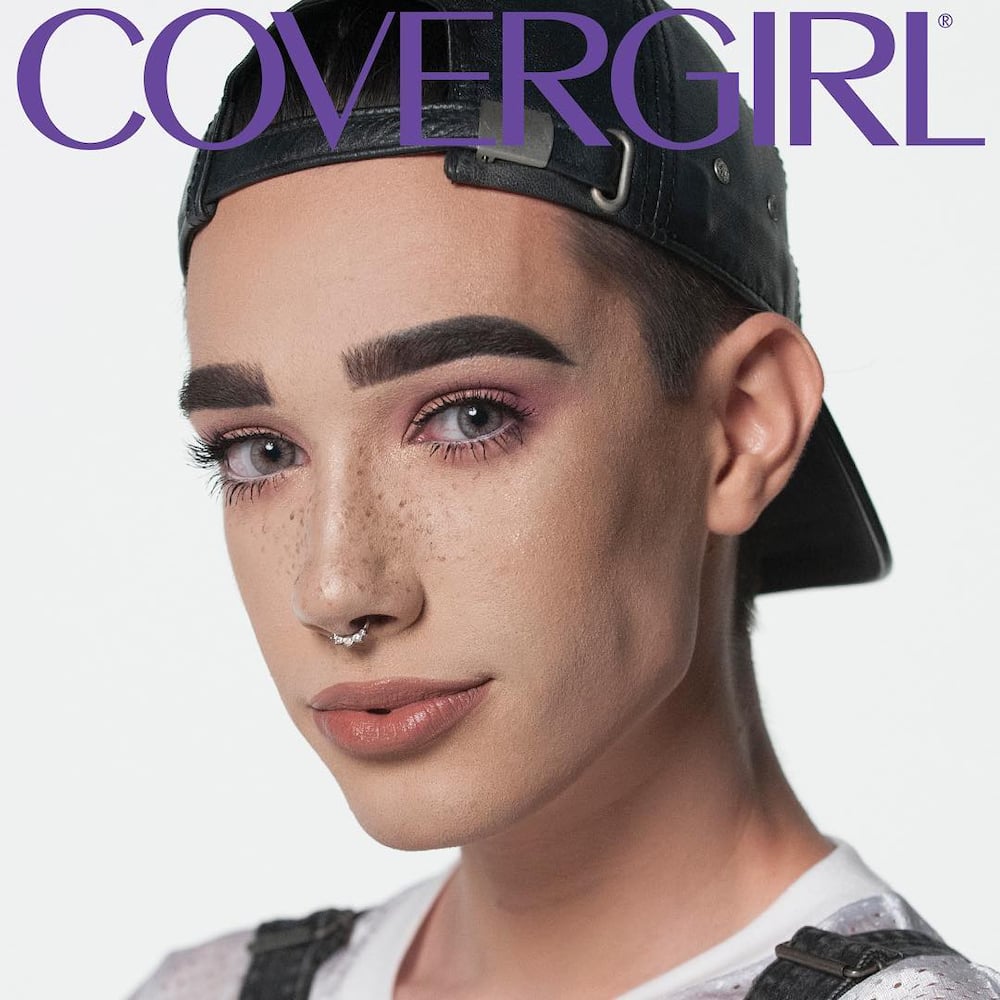 The Tati Westbrook and James feud
The 21-year-old YouTuber has faced a lot of controversies in the past, but the one that caught the world's attention was the May 2019 Tati feud. What really happened in 2019 James Charles? His then collaborator, Tati Westbrook, uploaded a video named BYE SISTER to her YouTube channel on 10th May 2019. In the 43-minute video, she criticized James for not being loyal, manipulating the sexuality of people, and playing with people's emotions because of his power, money, and fame. This led to a decline in the number of subscribers on Charles' channel and negative comments on his posts.
The TATI video he posted shortly after the accusations became the most disliked video on YouTube. James Charles brother, Ian, was among the few people that supported him. He later uploaded another 41-minute video called NO MORE LIES with evidence against what Westbrook had alleged. The video gained positive feedback and increased his YouTube subscribers with over one million. Tati Westbrook later pulled down the BYE SISTER video from her channel.
On 30th June 2020, Tati posted another 40-minute video called BREAKING MY SILENCE to her YouTube channel. It reveals that Shane Dawson and Jeffree Star were the masterminds behind the feud because they fed her with lies. The two, who are also great beauty vloggers, are said to have been jealous of Charles's remarkable success.
READ ALSO: 10 top South African Youtubers worth watching 2020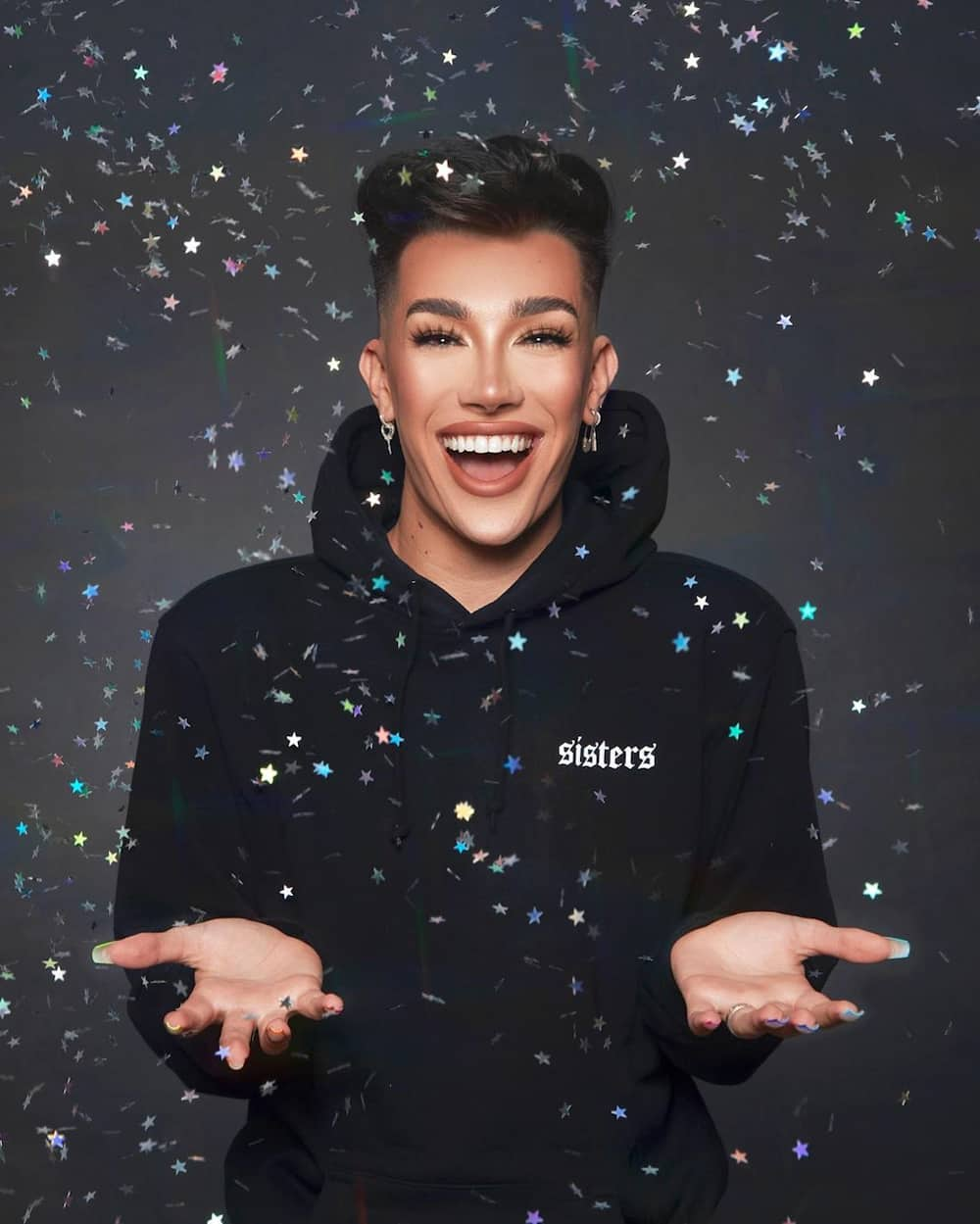 Q&A
Below are the frequently asked questions about the beauty vlogger.
Is James Charles married?
There is no news of his marriage as of now.
Is James Charles single?
The vlogger is still single at the time of writing this article and is always vocal about it.
How many subscribers did James Charles lose?
The number of subscribers on the James Charles YouTube channel was 16.6 million before the 10th May 2019 controversy and fell to 13.4 million on 15th May 2019. That is more than 3 million in five days.
How much is James Charles worth?
James Charles net worth in 2020 is estimated at $12 million.
READ ALSO: Tanit Phoenix bio: age, children, spouse, parents, TV shows and movies, profile, net worth
James Charles continues to make history in the world of beauty vloggers like Huda Kattan, Jeffree Star, Tati Westbrook, and more. This has enabled him to rub shoulders with celebrities like Kylie Jenner, who has been his supporter, Iggy Azalea, Shawn Mendes, and others. Hopefully, there will be no more controversies.
READ ALSO:
15 best lipstick brands in the world 2020
7 SA celebs who've served continuous saucy goals throughout lockdown
Oscar Pistorius bio: Age, family, trial, Barry Roux, awards, net worth, where is he now?