List of the tallest man in the world
When it comes to height, people are grouped as short, medium, or tall. However, some people are exceptionally taller or shorter. Often, the cause why the people are really tall is a malfunction of the pituitary gland that controls growth hormones, among other things. This article will show you the tallest man in the world.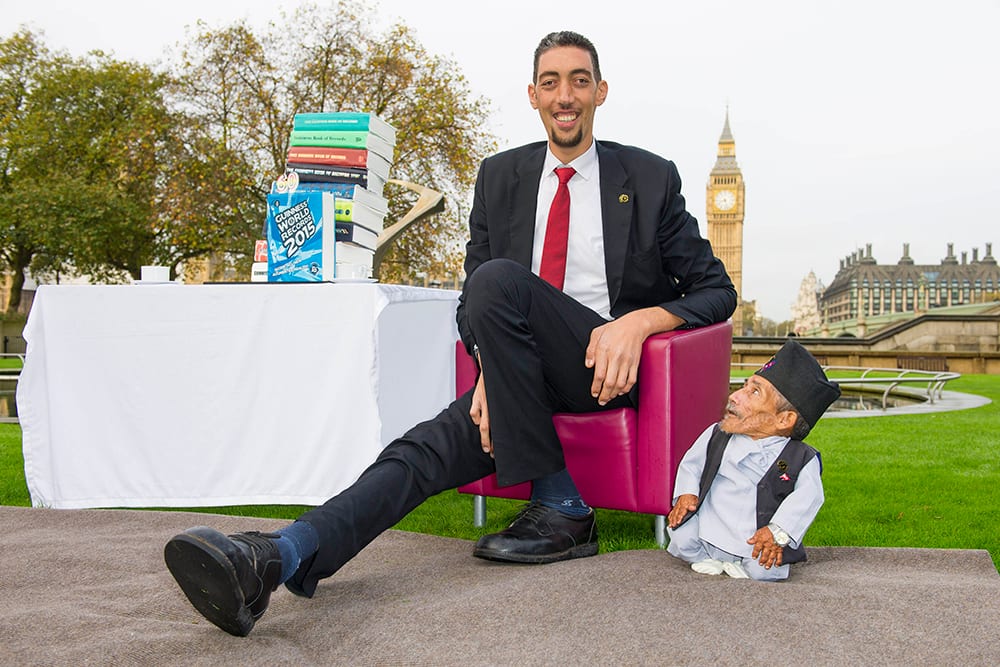 Humankind has always been fascinated by extremes. Due to this, the record for the tallest man in the world has been well documented and featured in almost every edition of the Guinness World Records book since its inception back in 1955. Keep reading to get details and pictures of the tallest man in the world.
List of top 10 tallest man in the world alive
Below is a list of 10 tallest men in the world now.
1. Sultan Kosen – 8 ft 2.8 inch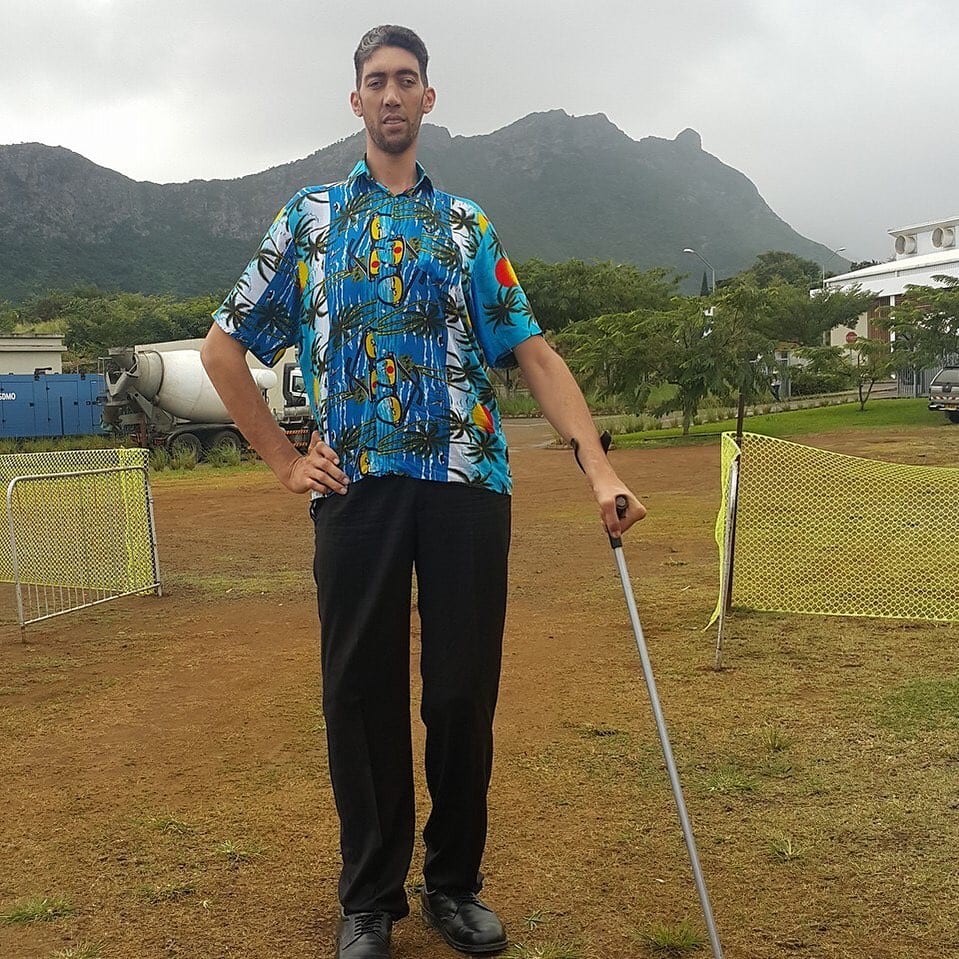 Who is the tallest man in the world 2020? Sultan Kosen, from Turkey, is the current tallest man in the world. The Kurdish farmer who is the tallest living man on earth was born on December 10, 1982, in Mardin, a city in Southeastern Turkey. He was unable to complete his education due to abnormal height. That is why he had to take up farming.
Besides being the tallest man in the world alive, he also holds the record for the most extensive hands measuring 27.5 cm. His condition was a result of a benign tumour on his pituitary gland, making him overgrow.
2. Brahim Takioullah - 8 ft 1 inch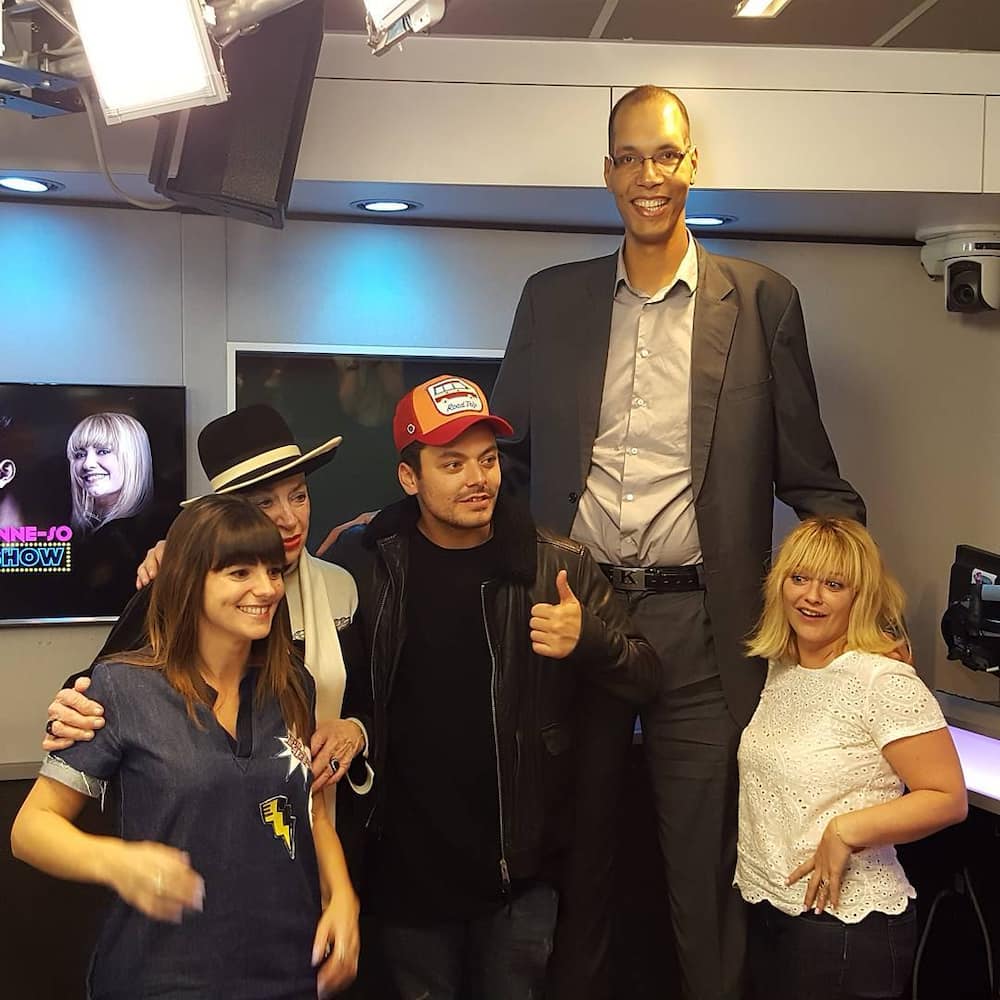 Brahim is from Morocco and comes as the second tallest man in the world who is still alive. He also suffers from acromegaly, giving him the abnormal stature. He initially had challenges getting shoes to fit him, thanks to his doctor who got a pair customized for him.
3. Morteza Mehrzad – 8ft 1 inch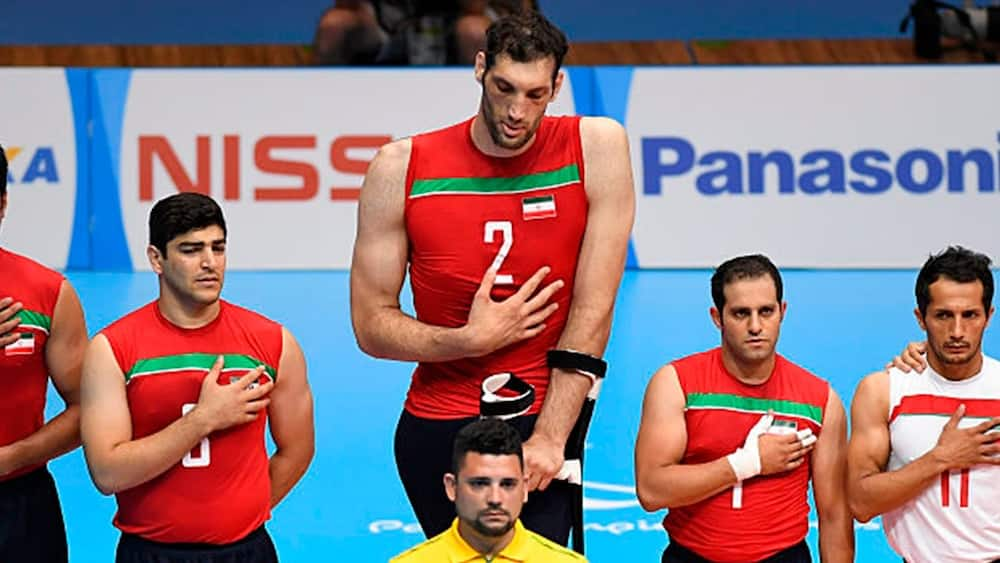 Morteza comes from Iran, and he doubles as the biggest Paralympian ever as well as the biggest in his country. He plays for the country's men's national sitting volleyball team.
4. Dharmendra Pratap Singh – 8 ft 0.7 inch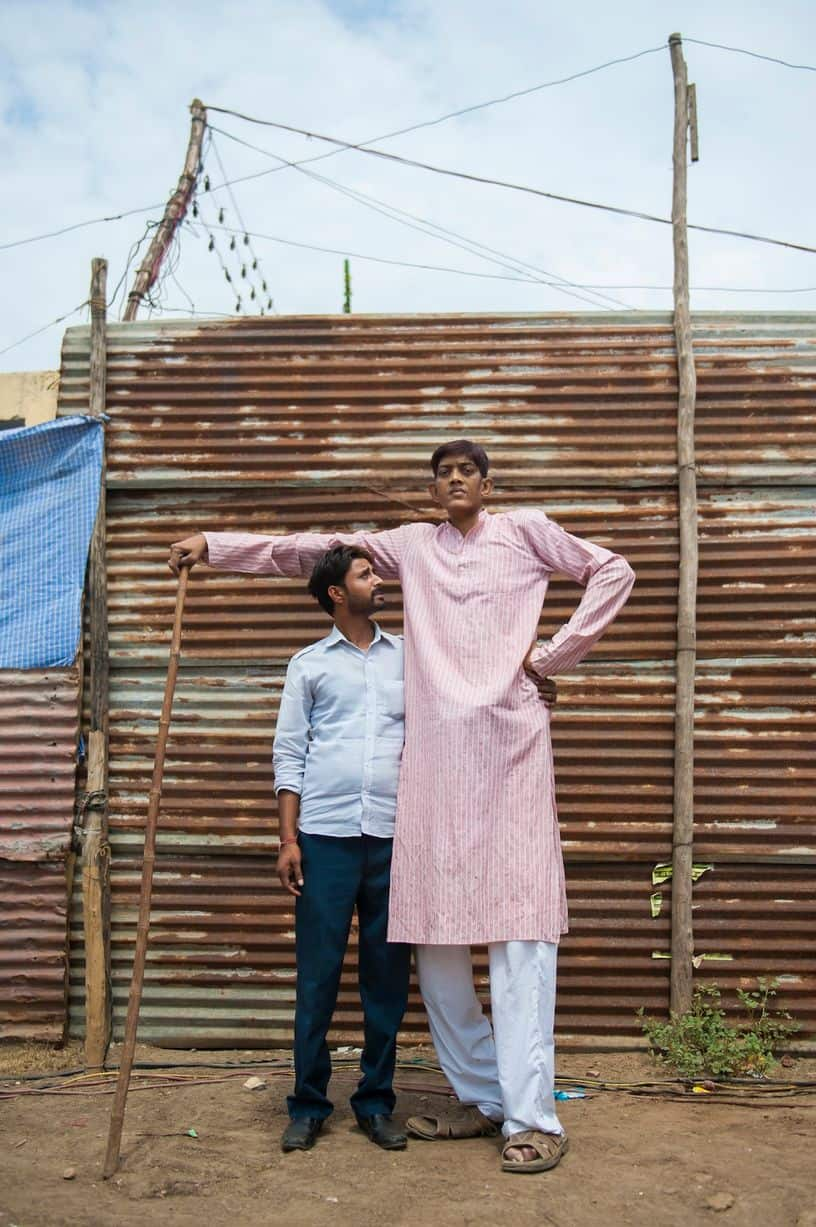 Dharmendra Singh stands at 8 feet 1 inch and comes from Uttar Pradesh, India. His abnormal height has hindered him from finding love, and getting a job has also been an issue. He had to take up a job at an amusement park to let people take pictures with him.
READ ALSO: For better or for worse! 5 of the oddest couples and relationships you'll see in a while
5. Zhang Juncai – 7 ft 11 ¼ inch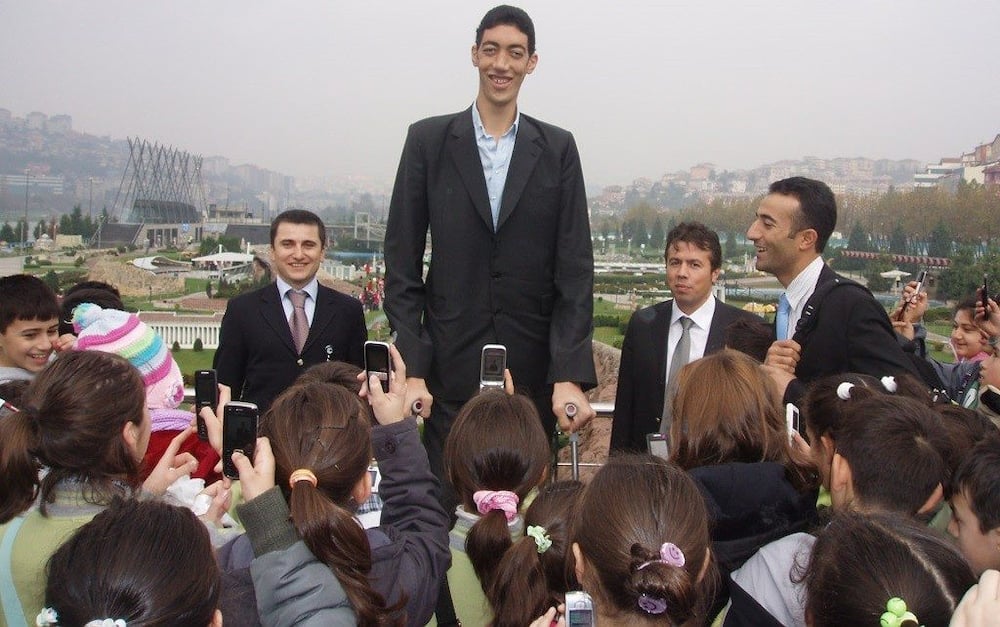 Born in 1966, Zhang Juncai is China's biggest man measuring 2.42 meters. He hails from Shanxi Province.
6. Asadulla Khan – 7ft 11 inch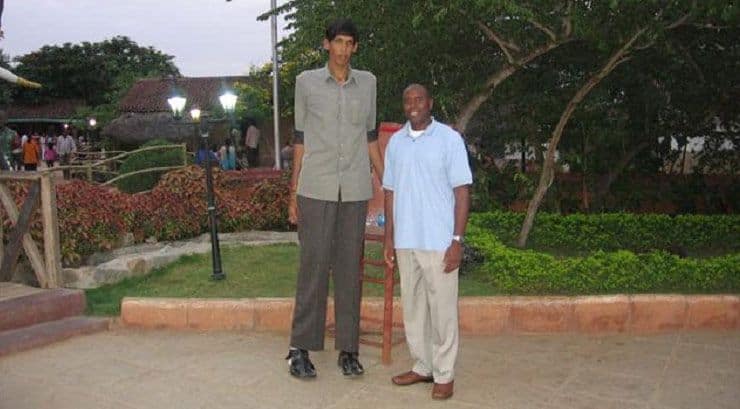 Asadulla was born in 1988, and he is the biggest living person in India. He hails from Kendrapara in West Bengal, India. The surprising thing is that all his family members, including his father, mother, and brothers, are all 5 feet.
7. Naseer Soomro – 7ft 10 inch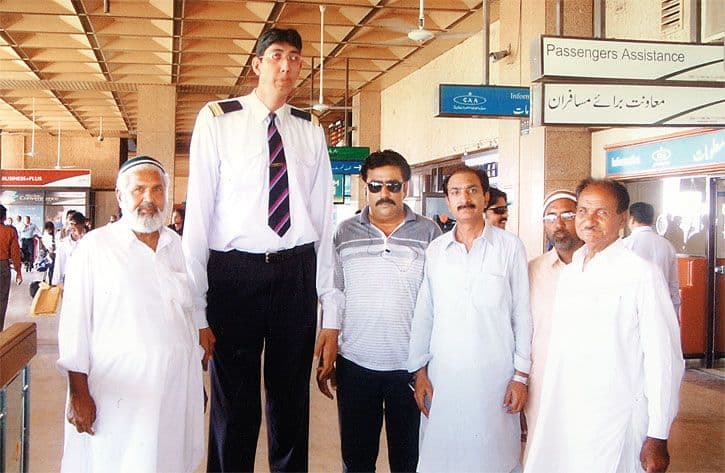 He was born in 1975 at Shikarpur, Pakistan. He grew up as an ordinary child until the age of 10 when his height increased rapidly because of sudden fast fever. Doctors recommended an operation to stop the growth of hormones, but due to financial constraints, he did not manage to undergo the procedure.
8. Bao Xishun – 7ft 9 inch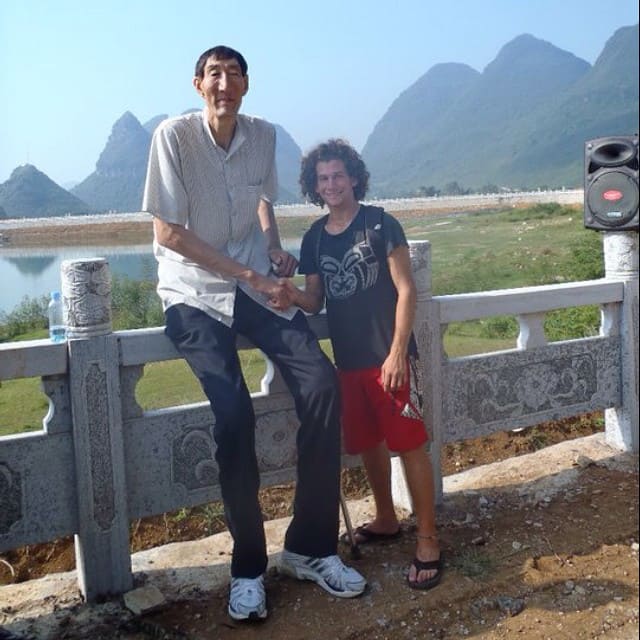 Xi Shun is a herdsman from Chifeng, Inner Mongolia, China, and was born on November 2, 1951. He once held the Guinness Records title as the gigantic living man until September 17 when Sultan Kosen overtook him. He tied the knot in 2007, at the age of 56, and he has a son.
9. Sun Mingming – 7ft 9 inch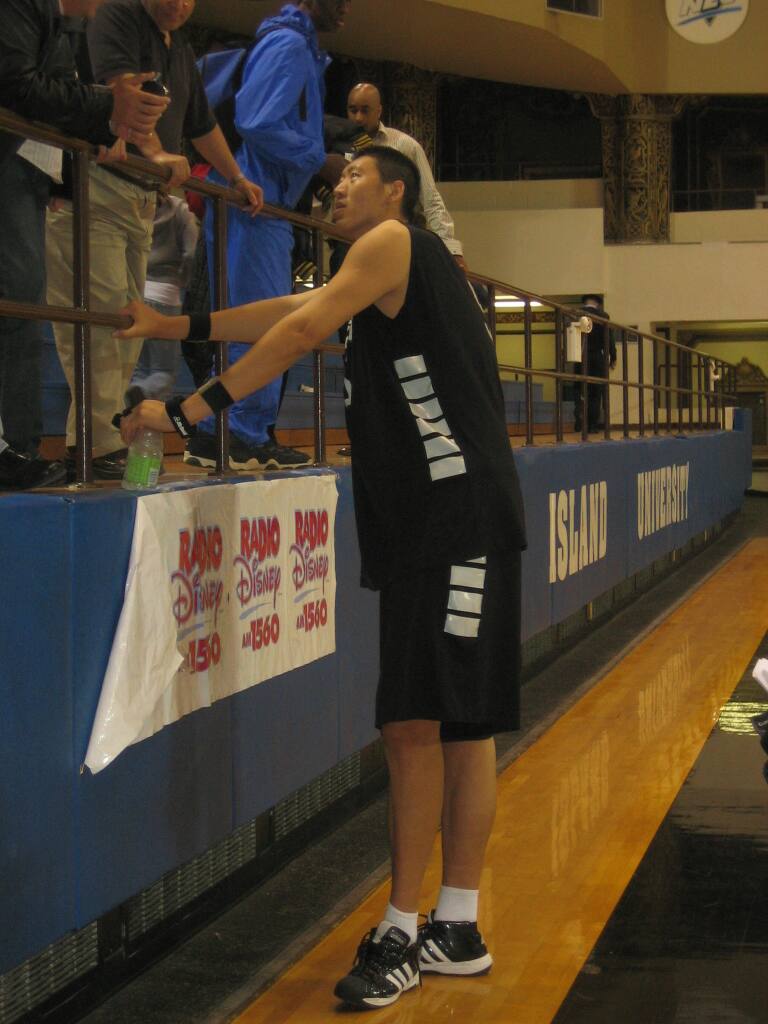 The former professional basketball player was born on August 23, 1983, in a small town near Bayan County, Harbin in Heilongjiang Province, China. He is the tallest basketball player on earth. He is married to Xu Yan, measuring 6 feet 1 inch, and they are the tallest married couple on earth.
10. Radhouane Charbib – 7ft 9 inch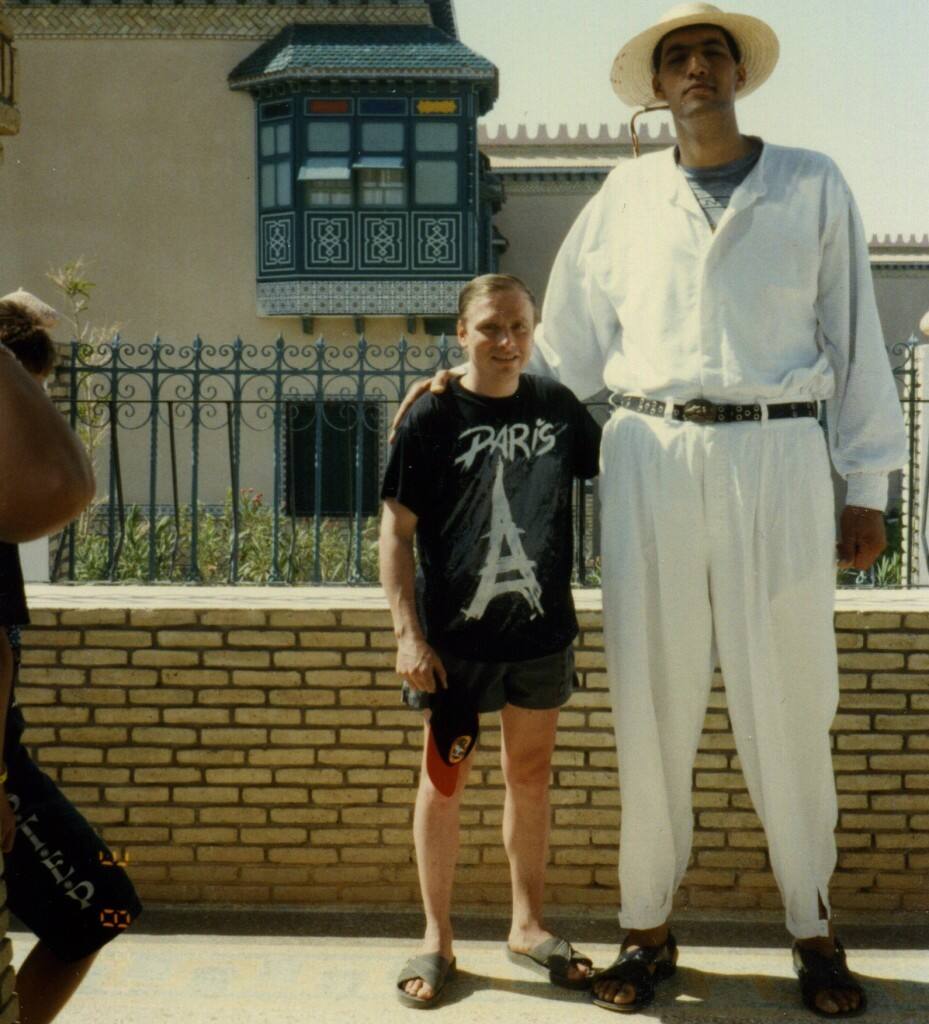 Charbib was born on October 27, 1968, in China. He was the most gigantic until January 15, 2005, when Bao Xishun overtook him by 2 millimetres.
READ ALSO: Guinness World Records: 99-year-old Tom Moore smashes fundraising record
The tallest man in world history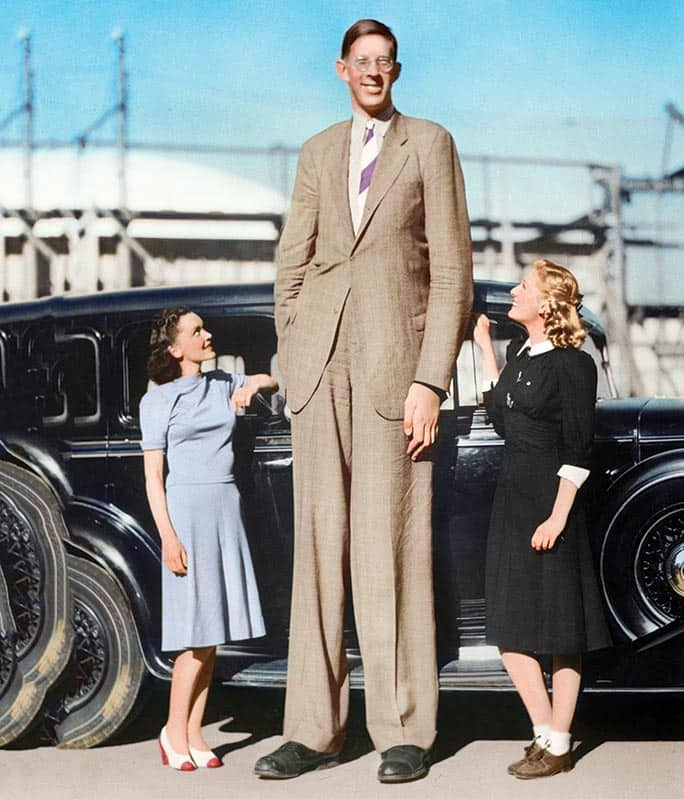 How tall is the tallest man in the world? Robert Wadlow is an American who is considered to beat all the records. The tallest man in the world height, 8ft 11.1 inches (2.72 m), was measured on June 27, 1940. He was born on February 22, 1918.
The tallest man in the world was born just like other healthy kids, but by the time he was five years, he started growing tremendously. By the time he turned 8 years, he was 5ft 11 inches, overtaking his father.
READ ALSO: Nigeria's tallest man says height has hindered him in finding love
How did the tallest man ever die?
The tallest man on earth died on July 15, 1940, at 22 years in Michigan. This was a result of a septic blister on his right ankle. He was buried in Oakwood Cemetery, Alton. His enormous coffin was 3.28m long, 81 cm wide, and 76 cm deep.
FAQs
Below are the frequently asked questions and answers.
How tall is the tallest person ever?
Robert Wadlow's name is now known all over the globe. The American's height was 2.72 m (8 ft 11.1 inches) when last measured on June 27, 1940.
Who is the longest woman in the world?
Sandra Elaine Allen was an American woman recognized by the Guinness World Records as the tallest woman in the world. She was 7 feet 7 inches (231 cm). She was born on June 18, 1955, and died on August 13, 2008.
Which country has the tallest males?
Here is a list of the countries with the average hight of men: the Netherlands (1.838 m), Montenegro (1.832 m), Denmark (1.826 m) Norway (1.824 m), Serbia (1.82 m), Germany (1.81 m), Croatia (1.805 m), and Czechia (1.8031 m).
READ ALSO: Mzansi celebrates one of the world's oldest person's 116th birthday
With the above list of the tallest man in the world, you can tell that every person has different qualities, so everyone is different and unique. Some people are distinguished for their intelligence and efficiency while others mark their identification through their unique acts in society.
READ ALSO:
Adetunwase Adenle: African teacher has 4 great Guinness World Records
Meet Ghanaian athlete who's the fastest backward runner ever
Proudly South African! 14 crazy Guinness World Records held by South Africans
Source: Briefly News