Angela Sithole bio: age, partner, parents, TV shows, best pictures, profile
Angela Sithole takes her viewers through the ins and outs of the turbulent acting industry. The beautiful star is a South African actor who attracts much attention owing to the alluring personality that she has. The dedicated actress also has a warm and golden heart to everyone she comes across.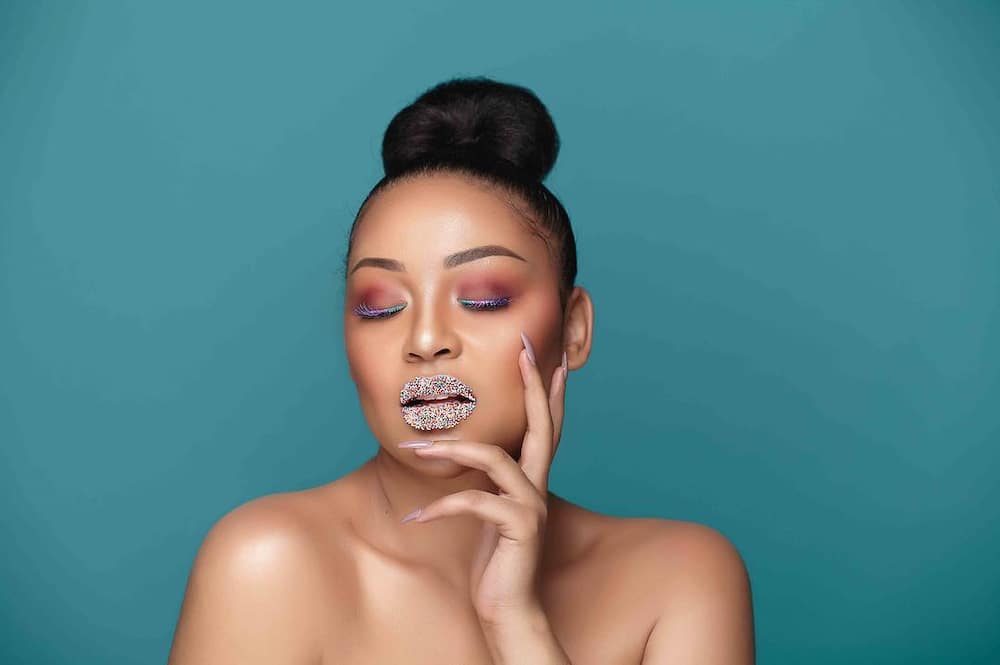 Do you think you have seen it all? If not, buckle up, because Angela Sithole has not yet blessed your screen. Watching her act and perform her roles is just relaxing. You get to watch her scripted and real versions both on the same platform. Furthermore, her sense of fashion is beyond compare; from the hot sassy red carpet dresses to her simple attires when away from the cameras.
Angela Sithole profile summary
Full name: Angela Thando Sithole
Gender: Female
Nationality: South African
Occupation: Actress
Place of birth: Soweto's White City
Best known: For PR guru, Terry Ramotsetsi, on Mzansi Magic's, Zabalaza
Hair color: Brown/ginger
Eye color: Dark brown
Height: 1.65
Bust: 34d
Waist: 32
Hips: 34/36
Shoes: 6
Angela Sithole Instagram: Angelasithole
Angela Sithole Facebook: @angelasitholepage
Angela Sithole twitter: @_AngelaSithole
Angela Sithole biography
South Africa is a country blessed with talented actresses such as Angela who keep the filming industry at the top. Well, Angela Sithole bio mentions little of her history and life experiences. However, the vivacious actress was born in Soweto's White City, where she was raised by her mum alone. Angela's father left them when she was six years old.
READ ALSO: Qiniso Van Damme bio: age, partner, parents, The Bachelorette SA, advert, profile
Angela Sithole parents were of two ethnicities; an Italian father and a Zulu mother. However, Sithole got bullied while still in her younger years. Despite her past experiences, she triumphed over it all and became a shimmering star. The gifted lady is on her way to becoming a regular on Mzansi TV screens.
Angela's first big role was in Zabalaza, where she starred as Terry. So, how old is Angela Sithole? Seems like her past and background history are kept at a low profile. However, the alluring goddess still manages to warm people's hearts through her acting career. Even as fans keep wondering about Angela Sithole age, they still appreciate and offer support to the beauty queen.
Angela Sithole TV shows
The gorgeous South African actress majorly plays her roles in interesting TV series filled with drama and epic turn of events. Angela Sithole Lithapo character as Zano is one of her best telenovela series that you ought to watch. Every aspect of the seasons is creative and just perfect for people in love with telenovelas.
Additionally, Angela Sithole Isidingo version should be on your watch list. The crazy drama and the interesting characters are a must watch you cannot miss. If you have seen her act, you know she is a voice to reckon with in the filming industry. If you still have not watched Angela Sithole actress doing what she does best; then check these out:
Diamond city, as Pearl
Generations, as Naledi
Hustle, as Tai Chi or Angel
Isibaya, as Keisha's friend
Isidingo, as Bev
Lithapo as Zano
Mina nawe, as Kedibone
Rockville, as Pretty girl
The queen, as Onica
Zabalaza, as Terry Ramotsetsi
READ ALSO: Lauren Mellor bio: age, boyfriend, education, model agency, profile, net worth
Angela Sithole pictures
With all that beauty from her hairstyle, smile, makeup, and dressing; she nails every photo. Every picture speaks a special message and captures golden moments.
Angela Sithole the queen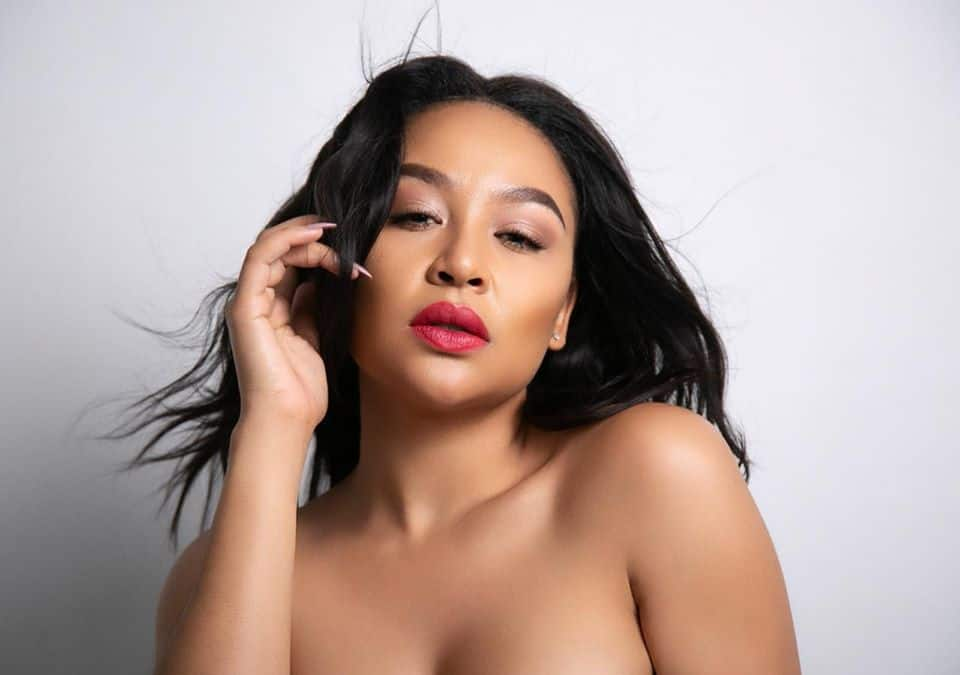 Yes, she is a real queen who embraces the flaws and nature of her body. Additionally, her beautiful eyes and flawless skin portrays a woman who appreciates herself. The almost natural makeup and smoky eyeshadow perfected the whole look.
READ ALSO: Joaquin Phoenix bio: Wife, movies, awards, Oscars 2020, net worth, drugs
A cup of happiness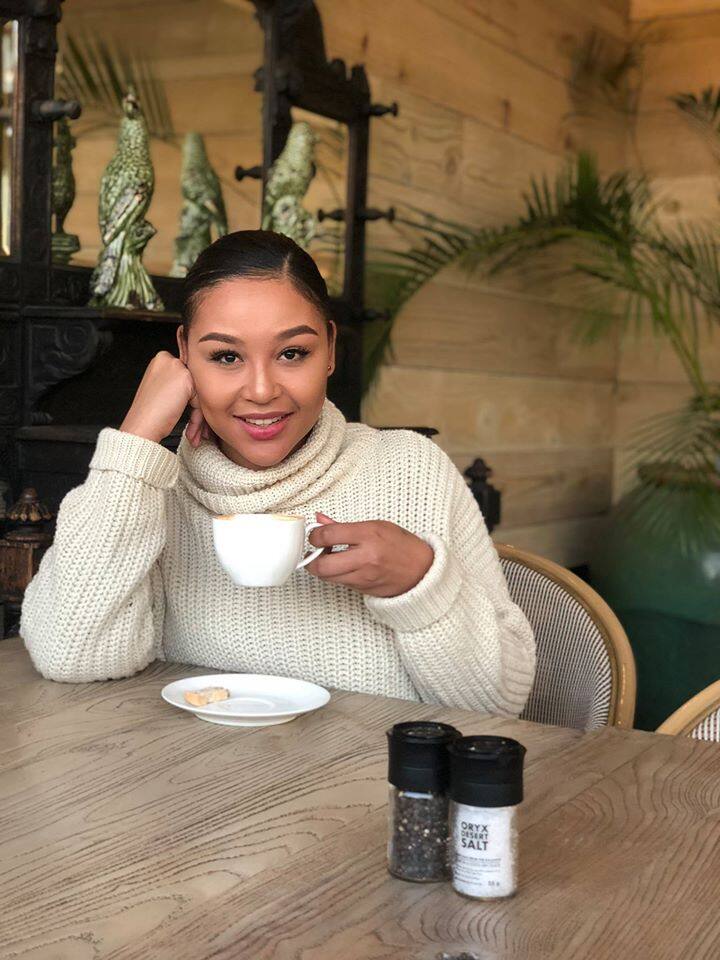 It is time to relax and have a soothing cup of tea or coffee. Angela enjoys her cup of happiness on a nice chilled day. The warm white sweater and her perfect smile combine well with the surroundings.
Nicely puffed bun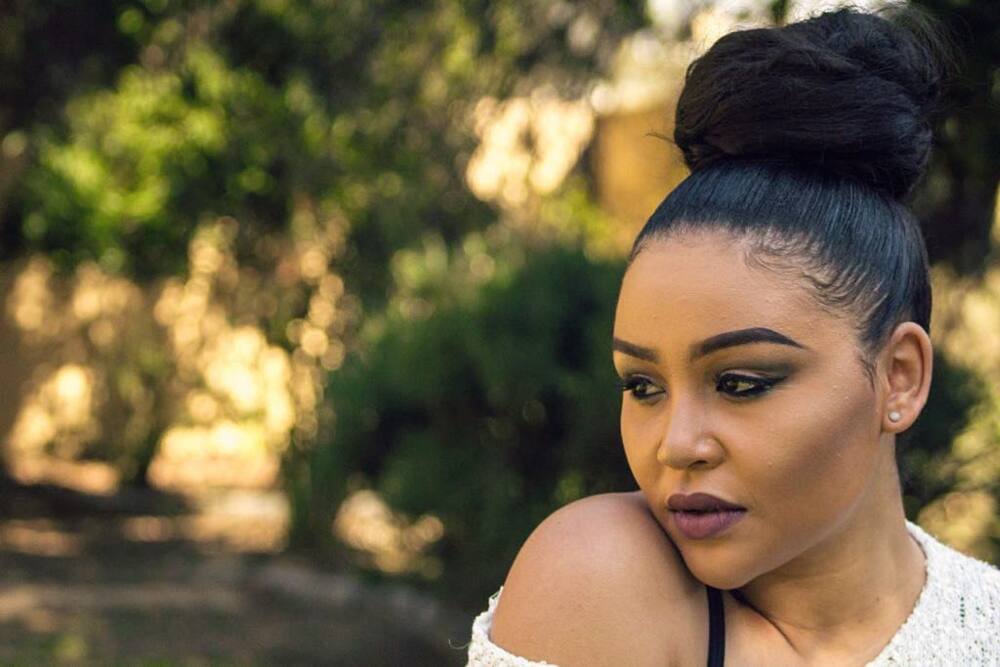 This picture is just gorgeous; her natural skin shade to the perfectly placed bun on her head is stunning. The nicely tucked edges accompanied by her simple and vibrant lipstick give her the glow that she needs.
Group photo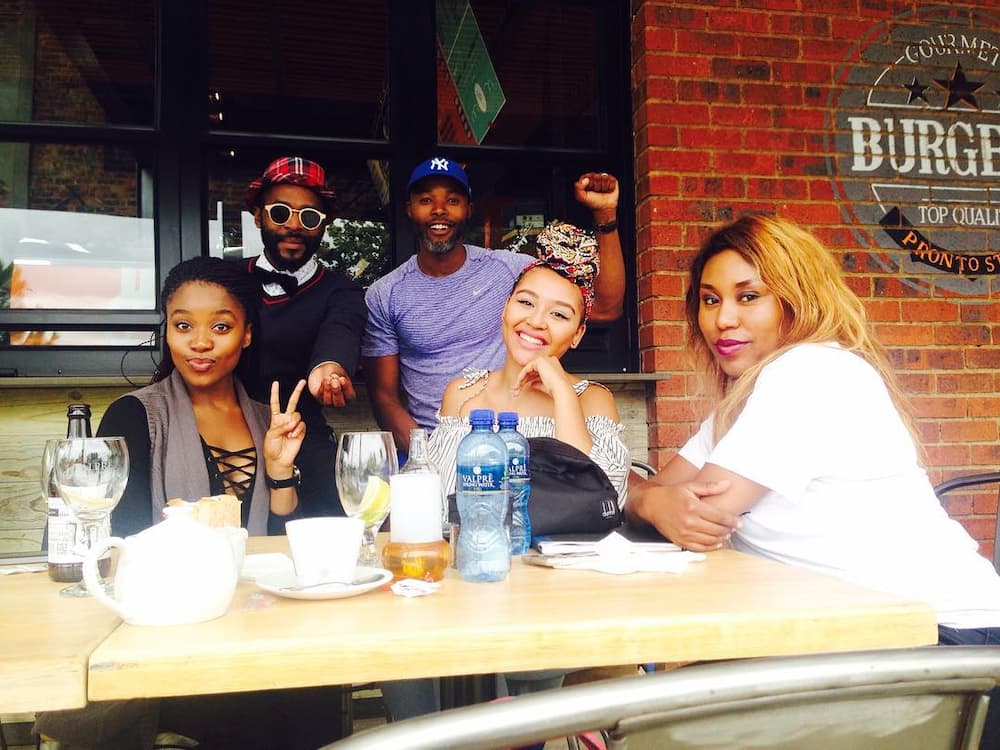 Angela has many friends whom she likes to hang out with while in her free time. Sharing a meal with a couple of your favourite friends is seemingly the perfect plan to catch up.
READ ALSO: Who is Zandile Khumalo? | age, kids, husband, sister, divorce, stunning pics, songs, profile
Lights on!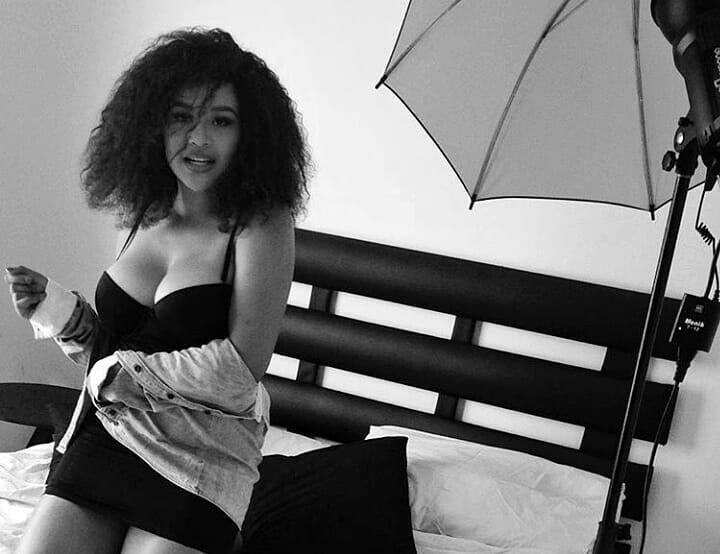 Thanks to the blessings that she has as one of the most beautiful ladies on screens, it is fair to say that she is photogenic. Angela also posts a glimpse of some of her shooting and acting process on her social accounts.
Social moments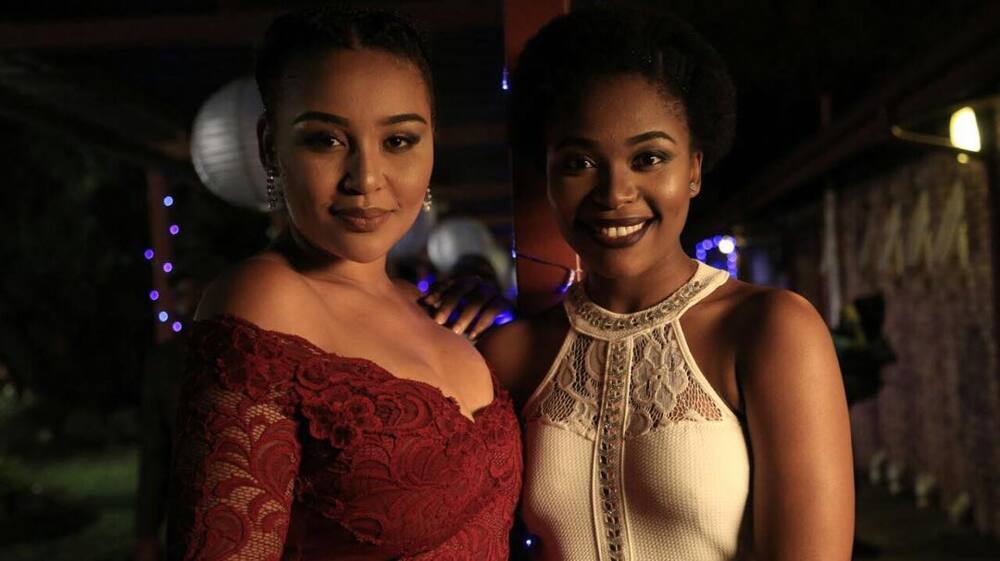 While in events, she at times takes photos with people who help her build a good network in her career. It is fair to say that almost all the latest designs of fashionable outfits fit her look perfectly. The red off-shoulder lace design gives her the look of the night.
READ ALSO: AB de Villiers age, family, stats, record, salary, net worth, profile
Smily moments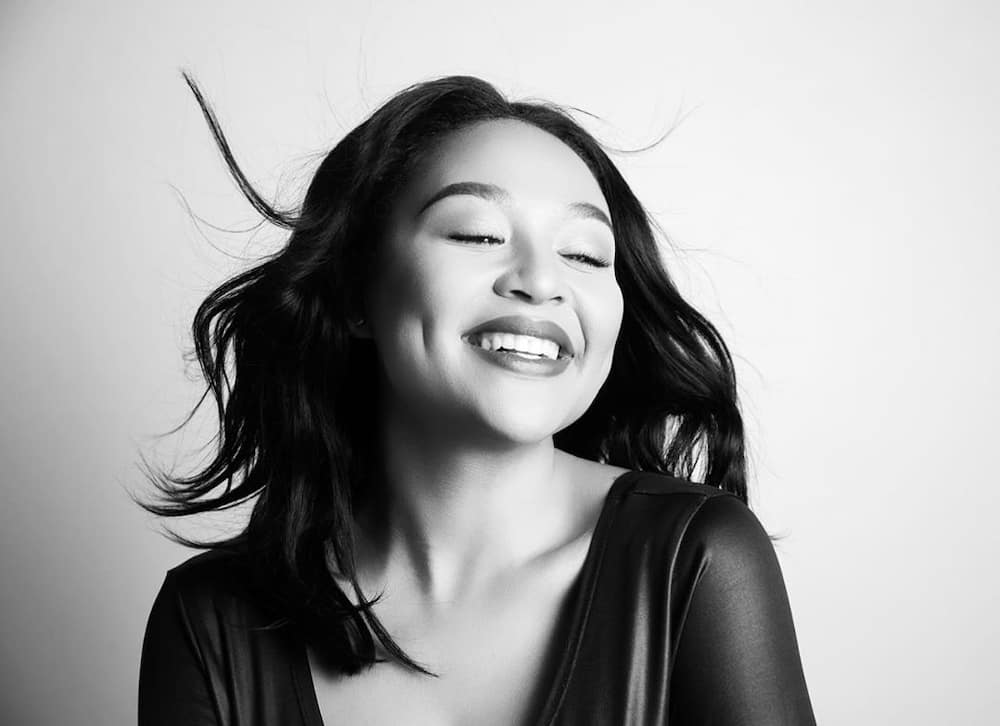 It is fair to say that her smile contributes majorly to her beautiful wellbeing. The black and white edit on this picture makes everything about her seem bold and strong.
The "woman crush" medal goes to the flawless girl, on the screens, Angela Sithole. While embracing her perfect body and great personality, she is an icon to other women aspiring to be actresses. The connections she makes with the character she plays shows the prowess aspect of her acting skills.
READ ALSO:
Pebetsi Matlaila bio: age, children, husband, skeem saam, profile
Bonang Mohale bio: age, wife, education, career, book, Bidvest, contact details
Dalikhaya Zihlangu bio, wife, family, education, business, cars, house, net worth, contacts
Bret Hart bio: age, children, wife, net worth, profile, how did his career end?
Source: Briefly.co.za