Mcebo Dlamini bio: age, degrees, education, FeesMustFall, sentence, profile
Mcebo Dlamini is known throughout South Africa as one of the leaders of the #FeesMustFall demonstrations. The protests were carried out after the government proposed an increase in tertiary education fees in 2015. He has always been an advocate for free education in Mzansi.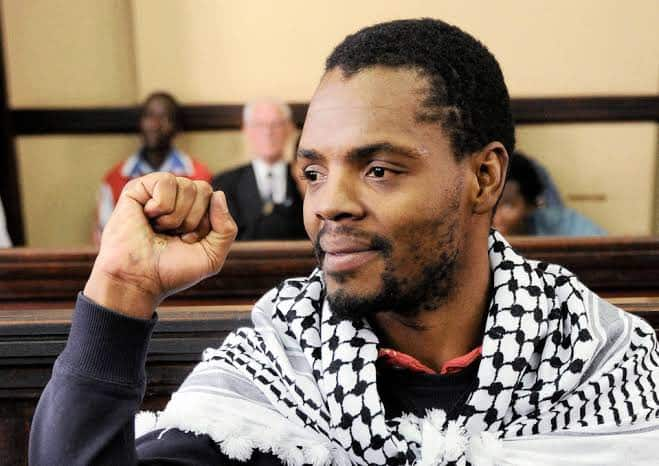 The former SRC president at Wits University has been in several controversies that include claims of being a Sisulu and declaring his love for Adolf Hitler. Mcebo Dlamini EFF support has also been visible over the years although he is a member of the ANC party. Below is Mcebo Dlamini biography in detail.
Profile summary
Full name: Mcebo Freedom Nkunzikaybaleki Dlamini
Date of birth: 17th December 1986
Mcebo Dlamini age: 33
Gender: Male
Nationality: Swazi
Occupation: Politician, activist
Mcebo Dlamini Twitter: @Mcebo_F_Dlamini
Mcebo Dlamini Facebook: @mcebofreedom.dlamini
Mcebo Dlamini personal life and education
The activist was born on 17th December 1986 in Mbabane, Swaziland. After being charged and found guilty for contravening the Immigration Act, he said that his mother is the late Witness Nkosingiphile Dlamini from KwaZulu-Natal.
His paternity remains controversial because he still claims to be a Sisulu even after admitting he was not in a 2014 interview with Wits Vuvuzela. He also claims he was raised by his aunt, Sichenge Nomkhosi, and her husband, Ntshintshabantu Dlamini, in Swaziland.
For Mcebo Dlamini education, he was admitted to study law at the University of Witwatersrand in 2012 after getting a student visa. The Gauteng Province sponsored his university fees. Mcebo Dlamini graduation from Wits may not be beneficial because his criminal record cannot allow him to pursue law as a career.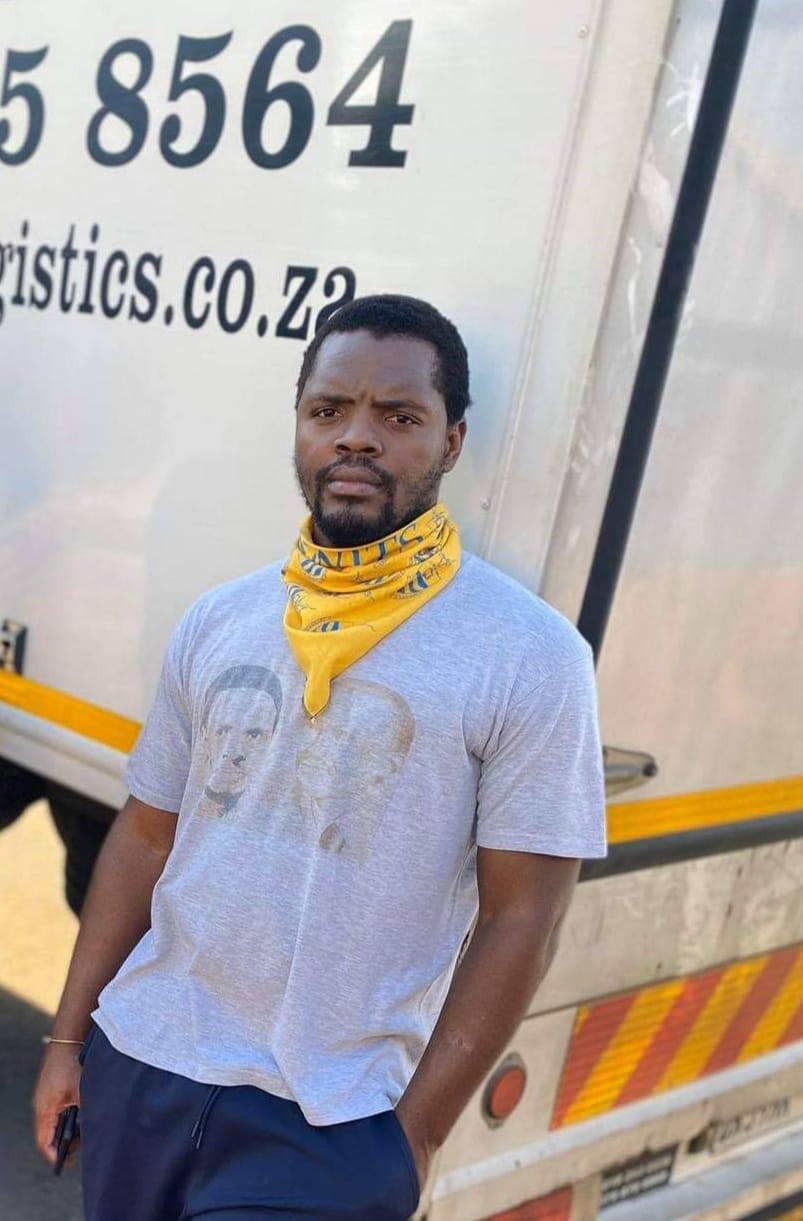 Mcebo Dlamini controversies
The young man has been involved in a number of controversies.
1. Sisulu roots claims
One of them is when he lied that he comes from the Sisulu lineage while a student at the University of Witwatersrand. He made people believe that Walter Sisulu was his grandfather and he used to call himself Mcebo Olyate Sisulu. At first, he claimed his father was Maxwell Sisulu when doing an interview with VowFM in 2013.
A year later, in an interview with Wits Vuvuzela, he said his father was the Late Zwelakhe, Maxwell Susulu's brother, thus raising questions. Mcebo claimed he is the lovechild of Zwelakhe and a Swazi princess and he was born in Mozambique then raised in Tanzania. Max refuted the claims saying his family does not know any Mcebo. He later confirmed to journalists that he is not a Sisulu.
He again claimed he is the son of the late Zwelakhe Sisulu in his court papers after he was arrested and charged.
READ ALSO: Khusela Diko bio: age, husband, wedding, education, profile, contact number
2. Mcebo Dlamini 'love' for Adolf Hitler
He publicly declared his love and support for Adolf Hitler, who had ordered the killing of millions of Jews. He said the reason is that Hitler only killed white people and not the blacks the way other leaders do.
After an increased outcry from the Jews in South Africa, he said the Jews are now doing the same thing Hitler did to Palestinians. He also claimed he supports the BDS movement, which like the South African anti-apartheid movement, was meant to put an end to Israel's oppression of the Palestinians.
He was also suspended from being the President of the University of Witwatersrand Students' Representative Council in 2015 because of racist remarks, supporting Hitler, and misconduct.
3. Mcebo Dlamini degrees
Dlamini's Facebook profile showed that he was holding two other degrees in Nuclear Physics and the other in Actuarial Science apart from the one he was pursuing at Wits. In an interview with Wits Vuvuzela, he said the University of Pretoria personally recruited him to study Nuclear Physics and that it was a secret. These false Mcebo Dlamini qualifications did not change his supporters' minds as he was later voted in as the SRC president at Wits University.
READ ALSO: Strive Masiyiwa age, children, wife, church, businesses, house, private jet, net worth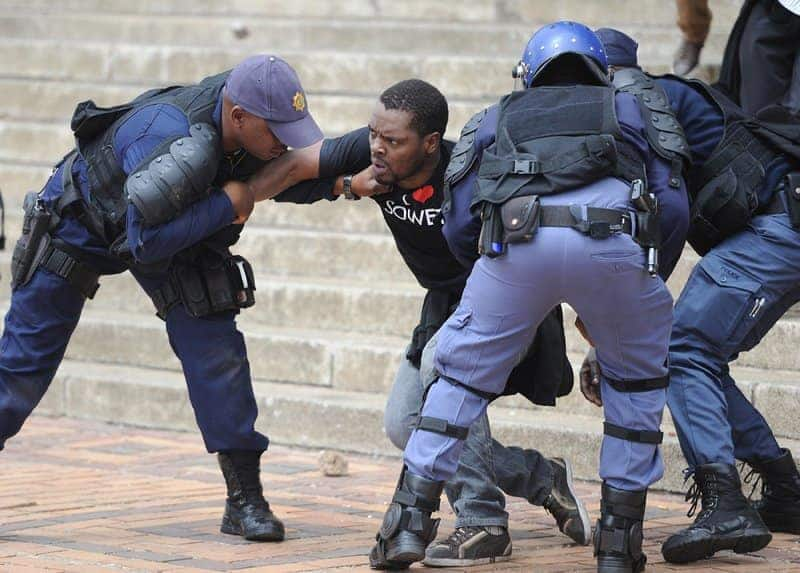 Mcebo Dlamini arrest and sentence
In 2016, Mcebo was arrested and charged with public violence, assaulting a police officer during the FeesMustFall protests, damage to property, theft, staying in the country illegally, and violating a court order. He was later sentenced at a Johannesburg Magistrate's Court on 9th March 2020 on two of the six accounts after pleading guilty. Mcebo Dlamini sentence included two years, wholly suspended for five years, for public violence on 4th October 2016 while still a student at the University of Witwatersrand. This means that he can only be imprisoned if the court finds him guilty of similar charges in the next five years.
The second sentence was imprisonment for six months, wholly suspended for five years, for staying in South Africa unlawfully. Mcebo Dlamini citizenship is Swazi, but he says he will prove his South African citizenship because his mother was South African. He claims he failed to meet the Immigration law after the death of his mother in 2018.
READ ALSO: Andrew Mlangeni bio: 5 things to know about the last Rivonia Trialist
Mcebo Dlamini articles
Despite the controversies surrounding him, he has not stopped speaking his mind. In 2020 Mcebo Dlamini latest news, he continues to air his views through article writing. His articles are occasionally published by CityPress News24, Mail&Guardian, among other media outlets. He focuses on politics, the economy, oppression, social classes, liberalism, education, among other topics. You can also get an update of Mcebo Dlamini quotes as well as articles from his Facebook page.
Despite the lies that were made believable and the controversies surrounding Mcebo Dlamini, he still has a large pool of supporters that feel the system is being unfair, especially to black consciousness.
READ ALSO: ANC deeply embarrassed over numerous Covid-19 corruption allegations
Briefly.co.za reported in August the statement issued by ANC Secretary-General, Ace Magashule, after holding a national executive committee. He said the ANC party is outraged and embarrassed by corruption allegations facing some of its officials and members, who have unlawfully benefited from the suffering caused by the Covid-19 pandemic.
Magashule said the ANC is ashamed of all the Covid-19 corruption allegations. The party vowed to fight corruption using preventive measures and punishment. The secretary-general pointed out that criminal activity is far from ANC values.
READ ALSO:
Emmerson Mnangagwa age, children, wife, education, ZANU-PF, net worth
Jonathan Moyo age, children, wife, parents, education, book, profile
Nelson Chamisa age, children, wife, education, cars, house, net worth, latest news
Source: Briefly.co.za