Thembinkosi Fanteni, aka Terror, is a famous retired South African footballer. He was part of the South African team that represented the country in the 2008 African Cup of Nations and 2009 FIFA Confederations Cup. In the 2008/09 Israeli Premier League, the star missed out on the golden boot award by three goals. However, he played a critical role in the success of Maccabi Haifa in the league. Did you know that Fanteni was bankrupt after retirement? He also experienced painful moments in life.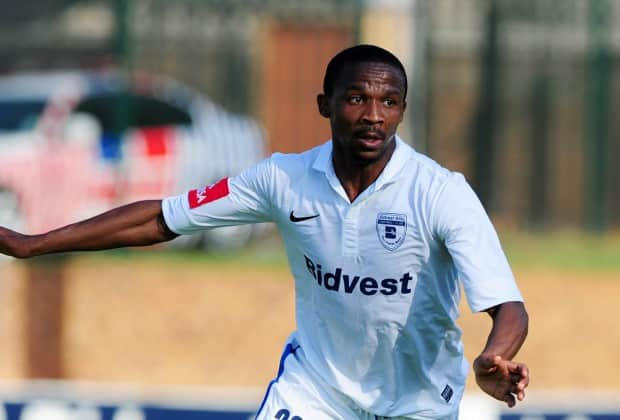 Thembinkosi Fanteni positions were forward and striker. He is among the prominent South African football players who went broke after their retirement. Where is Thembinkosi Fanteni now? Although the player has been out of the limelight for a while, Thembinkosi Fanteni latest news focus on Mzansi commemorating his success and other South African players who took Europe by surprise.
Thembinkosi Fanteni profile summary
Full name: Thembinkosi Fanteni
Nickname: Terror
Date of birth: 2nd February 1984
Age: 36 years
Career: Retired footballer
Nationality: South African
Thembinkosi Fanteni Instagram: terrorfanteni29
Thembinkosi Fanteni biography
Thembinkosi Fanteni age is 36 years. The player was born on 2nd February 1984 in Cape Town, South Africa. Even though Terror concealed information about his private life from the public when he was a superstar, he allowed his fans to learn a few things about his personal life after retiring.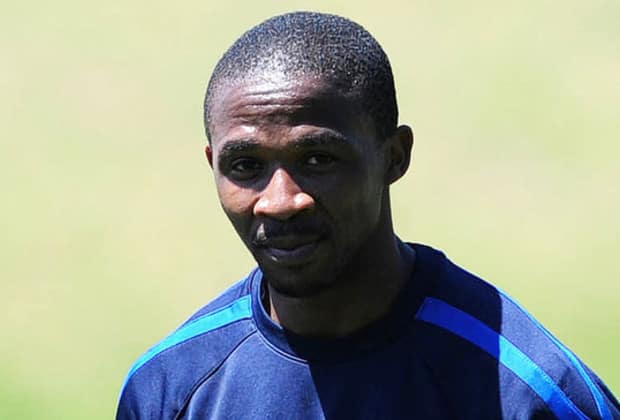 READ ALSO: Complete guide to the all-new SuperSport themed channels 2020
Thembinkosi Fanteni teams played and stats
Thembinkosi Fanteni stats have been outstanding throughout his career. His career began in Mountain Stars, and he joined Royal Kings later. In 2002, Mother City was the first club to sign a professional three-year contract with him as a side striker. Thembinkosi Terror Fanteni moved to Ajax Cape Town where he played from 2005 to 2008. His performance at the club was incredible because he scored 27 goals within the 67 matches he played.
In 2007, he closed a deal with Bafana Bafana, the South African national team. Terror played 20 games for this team. In 2008, Maccabi Haifa contracted him, and he gave them 17 goals in the 44 appearances that he made. He returned to South Africa and played for Orlando Pirates on a loan in 2009. He also played for Ajax Cape Town for a short time before Bidvest Wits took him.
What made Thembinkosi Fanteni broke?
Although South African players are rich, some retire with nothing in their bank accounts. Thembinkosi Fanteni news about the debt court case and bankruptcy hit the news headlines of all the media houses in the country. In 2009, he was sued by the ex-boss of Mother City, Brian Ebden, because of an R870,000 management fee debt. Terror explained that although Ebden helped in the 2007 Adidas sponsorship, he did not quote a price for his services.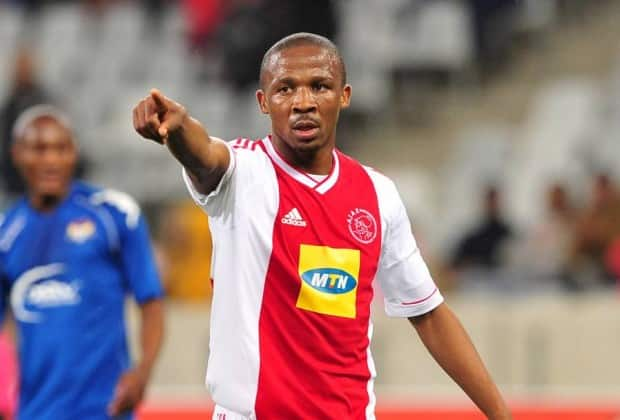 READ ALSO: Justin Shonga bio: age, nationality, stats, salary, contract, car, profile
In 2014, the player revealed during an interview with Sunday World that he was struggling with unemployment and financial difficulties. Furthermore, he disclosed that he was not comfortable with letting his wife become the family's sole breadwinner.
What happened to Thembinkosi Fanteni's family?
In the interview, a discovery was made that Thembinkosi Fanteni cars were sold to avoid repossession by lenders, and his children no longer stayed with him. Information from an unverified source revealed that his wife also threatened to quit their marriage because of marital issues.
People speculated that he went bankrupt because of his lavish lifestyle and wasting money on women. Fanteni was hoping to join any club that was going to approach him. He went to train with Moroka Swallows to save his career.
Thembinkosi Fanteni is the pride of South Africa. Mzansi respected him regardless of his bankruptcy status because financial struggles are part of the challenges in life, and everyone experiences them once in a while. Furthermore, his supporters learned valuable lessons from his mistakes rather than condemning him.
READ ALSO: Lorch and Shonga have both allegedly been axed from Orlando Pirates
From the recently posted sports news by Briefly.co.za, things are hot in Orlando Pirates. The careers of Thembinkosi Lorch and Justin Shonga are on the line. The club shared with the public on its website that they might be granted a second chance after they undergo the club's disciplinary process.
The club revealed that Lorch and Shonga breached the protocols of the team. In case they are allowed back into the club, each one of them must present negative COVID-19 test reports to the officials.
READ ALSO:
Bafana Bafana star Percy Tau touches down in Belgium, joins Anderlecht
Haibo: Sjava tells fan he is no longer a Kaizer Chiefs supporter
SA drags FC Barcelona for copying Kaizer Chiefs' 50th birthday jerseys