Game stores, which was founded in 1970, is owned by Massmart Holdings Limited, which is also the parent company to CBW, Makro, and Builder's Warehouse. The South African retailer has been doing well over the years. It is now one of the best discount retailers and e-commerce companies in Africa.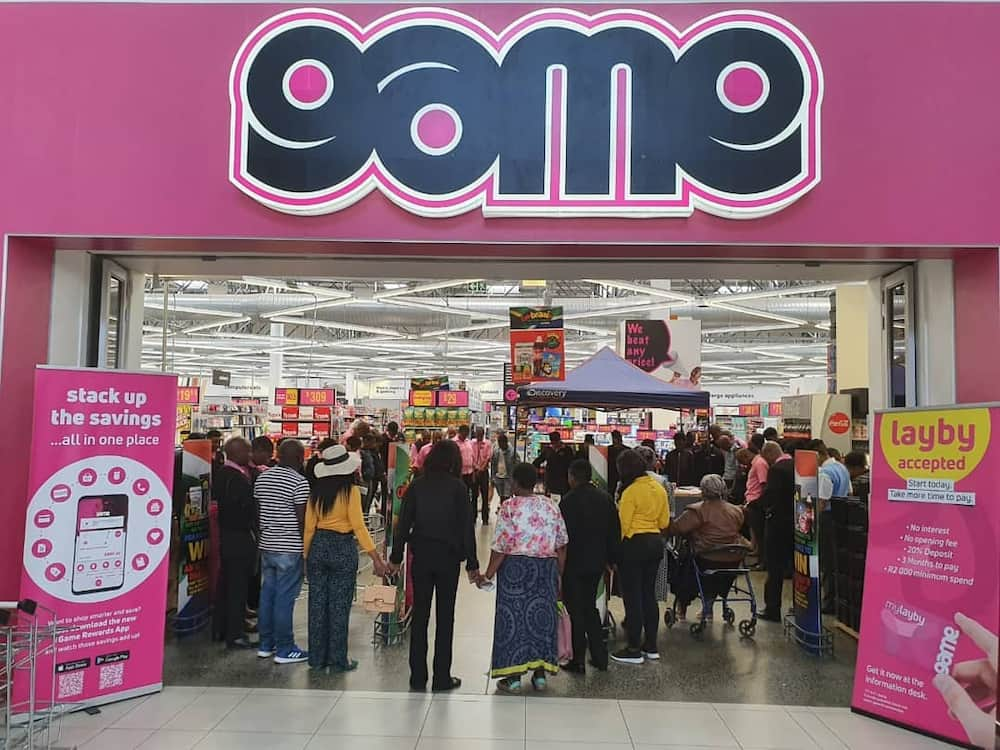 The retailer boasts of offering unbeatable prices to their customers. You will come across several specials and promotions on their in-store as well as online products. Find out below about the retailer's profile, operations, and what you can gain as a customer.
Who owns Game stores
Game Stores, the largest discount retailer in Africa, is a subsidiary of Massmart Holdings Limited. Massmart, which is JSE listed, is the top essential food wholesaler and the third-largest distributor of end-user goods in Africa. It is also the top retailer of home improvement equipment and supplies, liquor, and general merchandise in the continent. Game Stores, which started in 1970 in South Africa, operates 150 stores in 12 countries across the continent.
What does Game stores deal in?
There is a wide variety of end-user items one can find in the company. Game stores appliances and other consumer goods include the following, among others.
Laundry and toiletry items
Electrical appliances including Game stores heaters, toaster, blenders, microwaves, iron boxes, fridges, freezers, washing machines
Electronics including Game stores phones, Game Stores TV, Game stores laptops
Game Stores furniture including couches, tables, units
Foodstuffs
Clothing and jewelry
Gym and sports items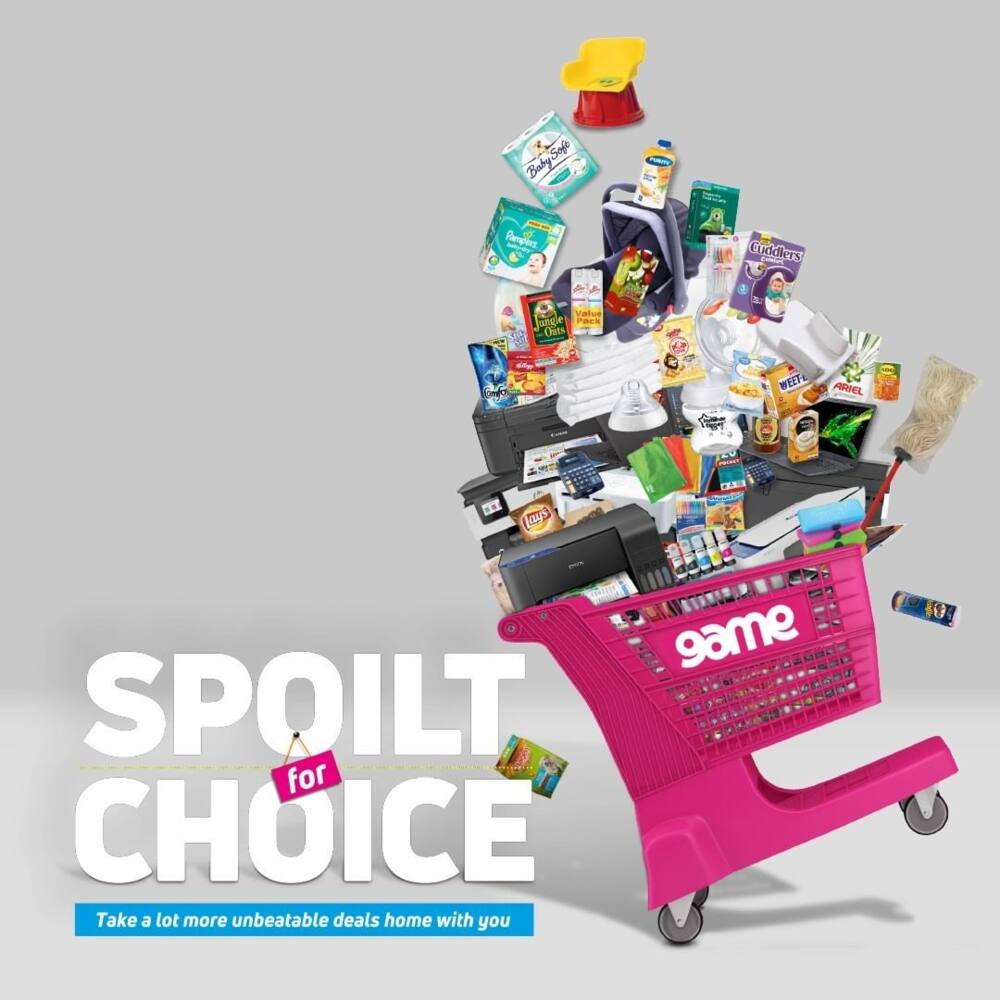 Game Stores specials
The retailer is known to offer unbeatable prices. Have you checked the recent deals and promotions on their products? The promos are always there, and they last for a specific period. Find out what is being offered at the retailer's shops near you from the company's official website.
Game stores online
You can make an order on Game website for any consumer items that are in stock. The items will be delivered to your location. Some items can be delivered free while others, especially large appliances, must be paid for. Payments, including Game stores delivery charges, are paid upfront after the sale is finalized and not on delivery.
Before signing the acceptance of delivery, you have to ensure the appliances are according to your specifications and working. It is also good to check if your area receives deliveries, especially due to the Covid-19 interference.
If you require quick checkout and convenient access to prior orders, it is best to create a Game stores account by completing the online registration form. You can also download the Game stores app on your phone, which will enable you to access Game stores rewards, convenient shopping, Game stores credit application, among other features.
READ ALSO: Who owns Shoprite?
Game stores near me
Out of the more than 100 physical shops in Africa. To know the ones near you, visit the official website and click on the store finder. Some of the stores are located in the following areas.
Bloem Mimosa
Bloem Fleurdal
Phuthaditjhaba Setsing
Welkom
Kimberley Nc Mall
Klerksdorp
Bethlehem
Vryburg
Potschefstroom
Vaal Mall
You can also contact the company if you have any queries on online or store services. Call 0861 426 333 for online help, 0862 426 322 73 for store issues, and 0861 002 233 for card and credit queries. You can also send an email to websupport@game.co.za for online queries, service@game.co.za for store questions, and contactus@rcsgroup.co.za for credit and card related issues.
READ ALSO: Who owns Checkers?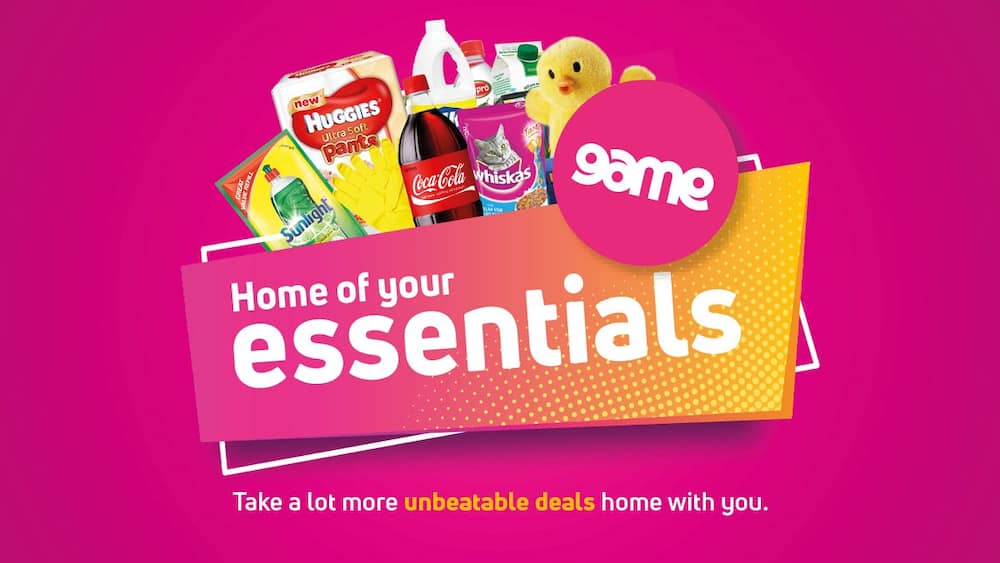 Frequently asked questions
Game stores deals in end-user products that most South Africans use in their homes or office. Do you have any queries about the discount retailer? Here are a few questions most consumers ask.
Who started Game Stores?
The African discount retailer was established by Jack Schaefer and Alan Hellman in 1970 in Durban. The motivation was to make retailing fun as they found it boring. They also chose the pink theme color to help them stand out.
How many Game stores in Africa?
There is a total of 150 retail shops in the continent as of 2020. These outlets are spread across 12 countries.
Is Game and GameStop the same company?
They are not the same. GameStop is a retailer in gaming merchandise, including retro games, video games, and end-user electronics in the USA and other countries. To find retro game stores near me on GameStop, search your location on GameStop's store locator. The company should also not be confused with GameSpot, a video gaming website owned by CBS Interactive.
Is Game closing down in South Africa?
Massmart Holdings Ltd released a statement in July 2020 to make stakeholders aware of their plans to improve the retailer's operating efficiency. Stores are not closing down, but the company revealed that several employees might be affected in the process.
READ ALSO: Who owns South Africa Reserve Bank (SARB)?
Consumers are always looking for convenience and value for money, and that is what Game stores looks forward to fulfilling. The retailer's competitive nature has kept it alive for five decades. The company's ambition is not going to fade anytime soon.
READ ALSO: Who owns Clicks Pharmacy?
In September, Briefly.co.za highlighted Clicks Pharmacy profile. With more than 570 in-store pharmacies, the company is one of the leading retail companies in the Southern part of Africa. End-user goods dealt with include health, beauty, and wellness-related products.
The retail giant had earlier faced public criticism for a TRESemme advertisement that was seen as a representation of anti-black racism. The situation also dragged Unilever, TRESemme's supplier, into the mess. Other suppliers of the product, including Pick n Pay, Shoprite, and Checkers, had expressed their intention to remove the product from their shelves. The retailer later issued an apology for the TRESemme campaign.
READ ALSO:
Who owns Makro stores?
List of life insurance companies in South Africa
Who owns NedBank?
Source: Briefly News