PSL top goal scorer per season for the past 10 years
Every Premier Soccer League season ends with a new player claiming the title of a top scorer. The last ten years have been of interest to many, mainly because of the excellent performance that various players have been registering. Furthermore, the level of consistency among member teams and players remains satisfactory. The list of PSL top goal scorer per season confirms these exciting facts.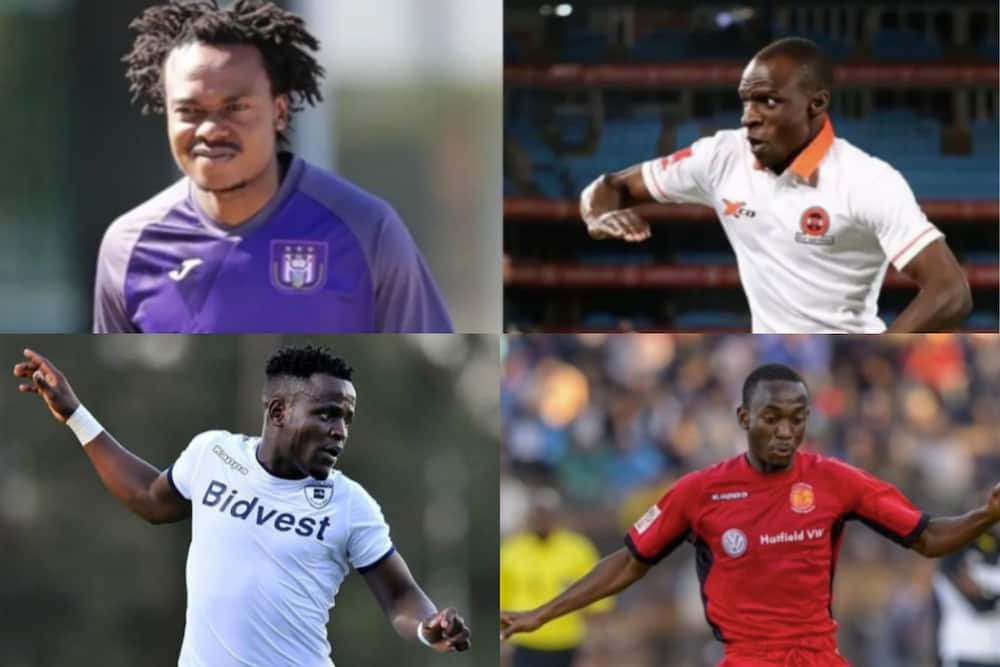 PSL, also known as Absa Premiership, ranks in sixth place across the continent, as per the CAF 5-Year Ranking system, with a good number of followers to brag about. The founding of PSL in 1996 introduced the much-needed order for promoting fresh talents. Within the group are reliable support-structures for the welfare of member teams and their players. For this reason, PSL continues to attract talented players from within the country and beyond.
PSL top goal scorer record holders
Previous footballing seasons have seen various PSL players from different teams claiming the top position. Stats have given us all the best PSL players per season since 2010. Here are the winners from the most recent backwards.
READ ALSO: 10 most valuable PSL goalkeepers in 2020
Who is the highest goal scorer 2019 2020?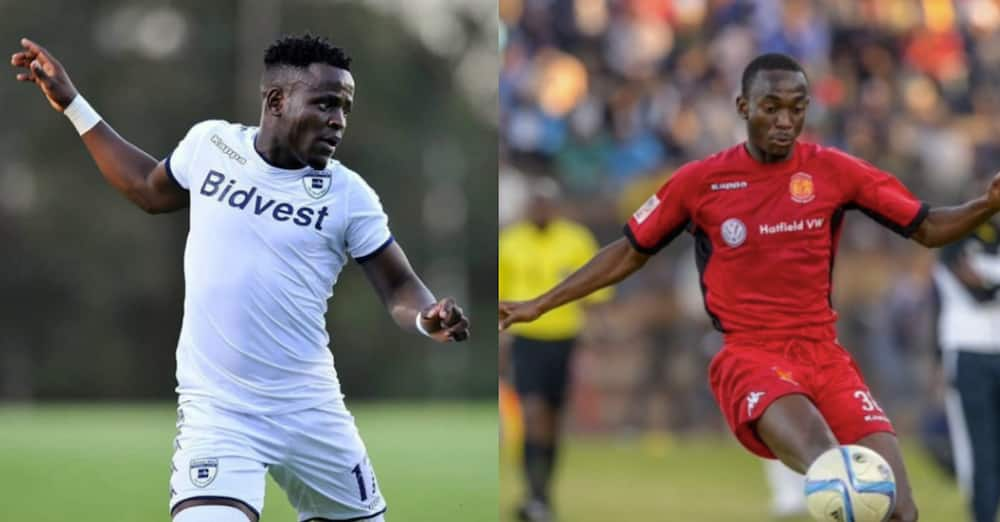 Who is the top goal scorer in PSL now? The Absa premiership 2019-20 season has so far produced a couple of players as PSL leading goal scorer 2019. The two Golden Boot winners or PSL top goal scorer 2019/2020 are:
Gabadinho Mhango: 16 goals, 3 penalties
Peter Shalulile: 16 goals, 3 penalties
Gabadinho (born 27th September 1992) comes from Malawi and plays for Orlando Pirates, while Shalulile (born 23rd October 1993) comes from Namibia and plays for Highlands Park. The two stars share the top positions with 16 goals each. Shalulile has been playing for Highlands Park since July 2015 when he left Tura Magic FC. On the other hand, Gabadinho left Bidvest Wits for Orlando Pirates in July 2019.
Top goal scorers per season
The previous seasons have been very competitive, producing overall PSL best scorer. These players are really talented and have managed to make a lasting name for themselves. The following qualify as top goal scorers in the previous 10 seasons.
1. 2018/2019: Mwape Musonda (16 goals, 4 penalties)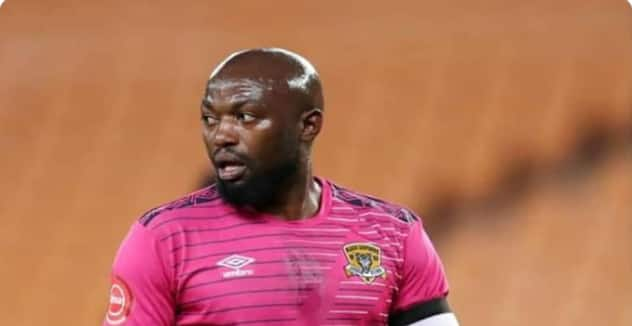 That season was highly competitive, with Mwape being the PSL top goal scorer 2018/2019. He managed several scores ahead of his close rival Thembinkosi Lorch, who only managed nine scores. This PSL top goal scorer last season plays for Black Leopards and is a Zambian citizen. He has previously played for Zanaco FC, Orlando Pirates, and, most recently, Golden Arrows.
2. 2017/2018: Rodney Ramagalela and Percy Tau (11 goals)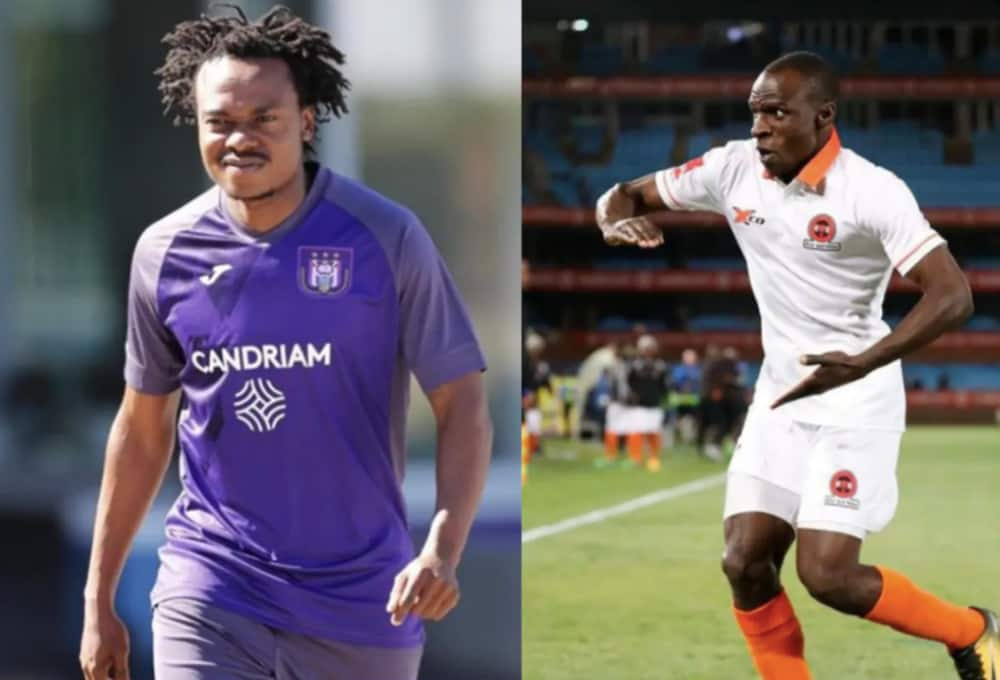 A couple of South African players claimed the top position, with each closing up at 11 scores.
Rodney Ramagalela: 11 goals, 2 penalties
Percy Tau: 11 goals, 0 penalty
Rodney was then playing for Polokwane City FC while Percy was playing for Mamelodi Sundowns. Rodney has since transferred to Highlands Park. On the other hand, Percy moved to RSC Anderlecht.
3. 2016/2017: Lebogang Manyama (13 goals, 2 penalties)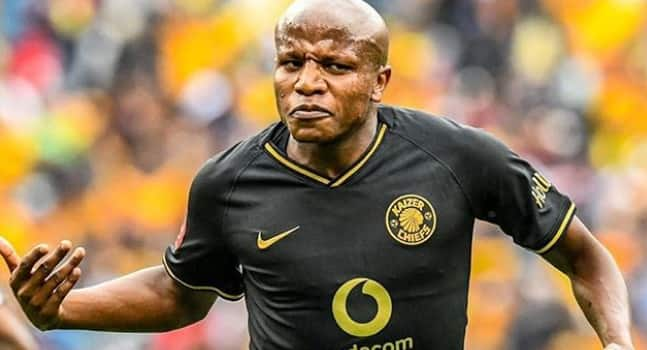 Lebogang from Tembisa, South Africa, was a top scorer for the season. The left-winger and midfielder rose to the top position after beating Tendai Ndoro with one goal. The talented Lebogang left Cape Town City FC for Atiker Konyaspor in August 2017 and later joined his current team Kaizer Chiefs, in August 2018. The 30-year-old is still doing well in his football career.
4. 2015/2016: Collins Mbesuma (14 goals, 2 penalties)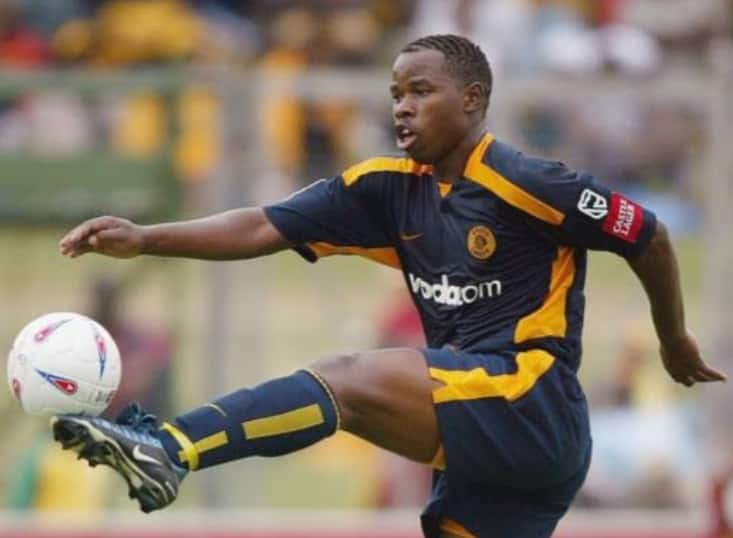 PSL crowned Collins, then playing for Mpumalanga Black Aces, the top scorer title of the season. The player narrowly defeated Thobani Mncwango and Prince Nxumalo with only one goal. Later on, the 36-year-old dual-footed player from Luanshya, Zambia, transferred to Highlands Park, where he would stay with the team until his retiring.
5. 2014/2015: Moeketsi Sekola (14 goals, 2 penalties)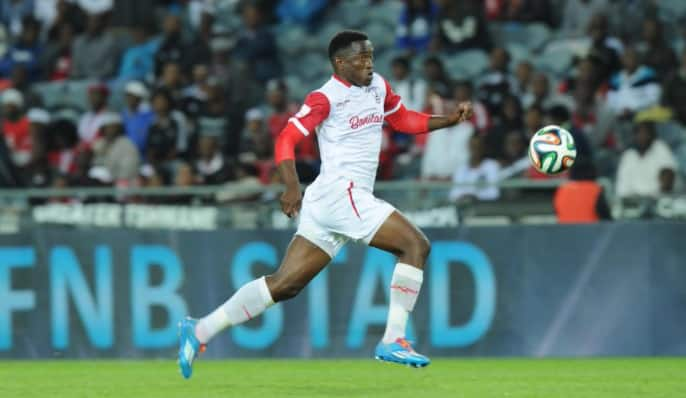 The player is a South African citizen with a good reputation in PSL. Fans remember him for his skilled performance in Free State Stars. Moeketsi transferred to Chippa United in June 2018 and later Highlands Park, where he played until recently.
READ ALSO: Top 10 highest paid PSL coaches in South Africa 2020
6. 2013/2014 Bernard Parker (10 goals, 3 penalties)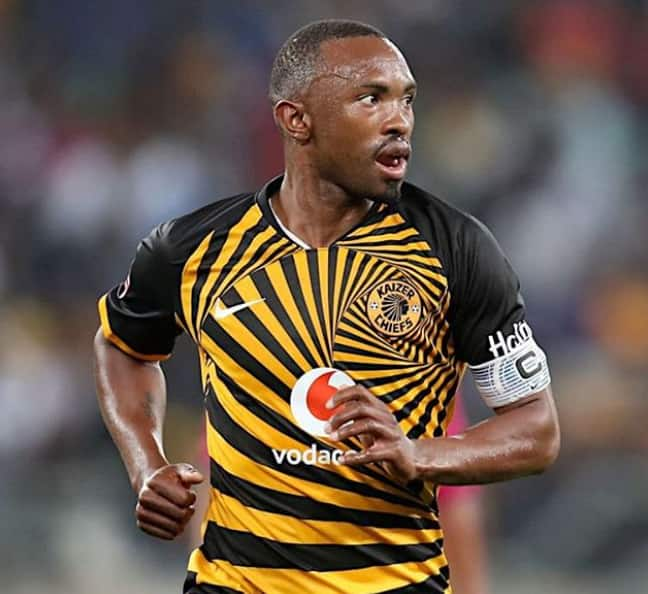 PSL presented Bernard Melvin Parker a chance to excel in the 2013/14 season. He has displayed impressive loyalty by sticking to Kaizer Chiefs. Bernard formerly played for Thanda Royal Zulu, Crvena Zvezda, FC Twente, and Panserraikos before joining Kaizer Chiefs in July 2011.
7. 2012/2013: Katlego Mashego (14 goals, 2 penalties)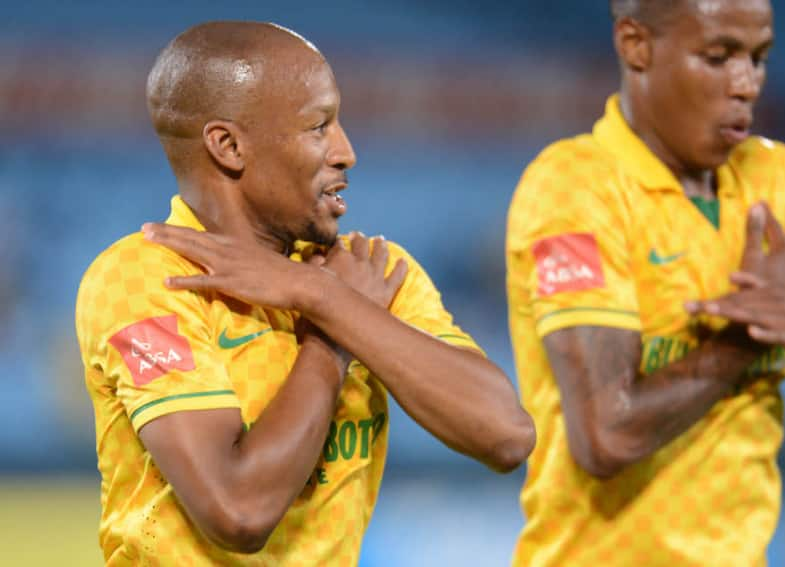 The Premier Soccer League has always been challenging for top tier players. Katlego Mashego of Moroka Swallows managed to beat all his opponents for the ultimate title. Close to him were Bernard Parker and Cuthbert Malajila with 12 and 11 goals, respectively. In the immediate year, Katlego proceeded to join Mamelodi Sundowns and later Chippa United. The 38-year-old comes from Bushbuckridge, South Africa.
8. 2011/2012: Siyabonga Nomvethe (19 goals, 5 penalties)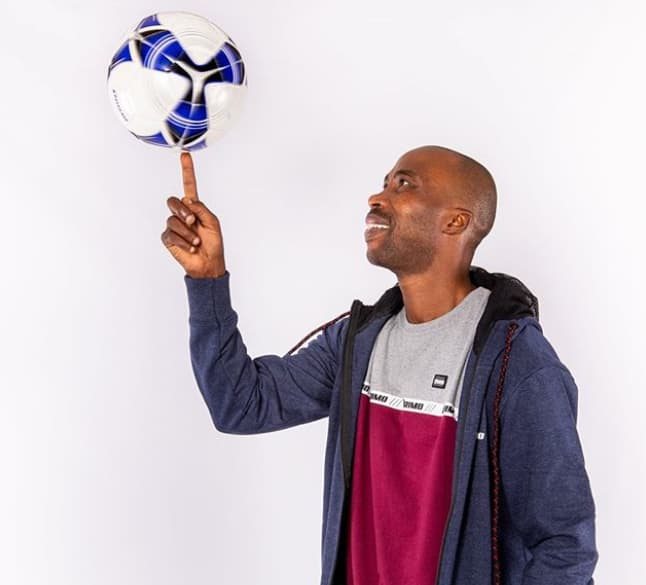 Nomvethe of South Africa managed 19 goals for his team Moroka Swallows. He would stay in the team for the next four years before joining AmaZulu FC in early 2016. The right-foot midfielder and winger come from Kwa Mashu, South Africa, where he was born in 1977. It is now months since he left footballing scenes, but he remains one of the best PSL top goal scorer in a season.
9. 2010/2011: Knowledge Musona (15 goals, 3 penalties)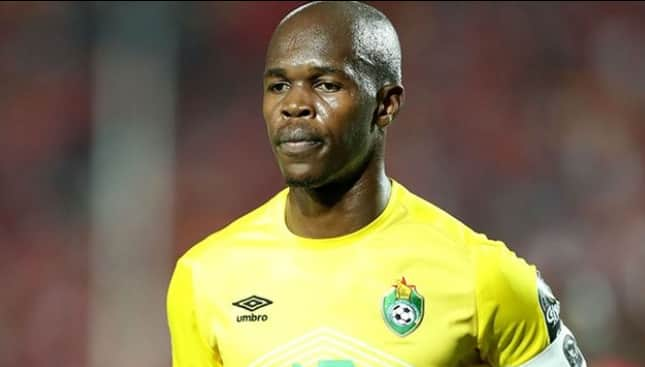 The season was fair for Musona, who qualified to the top place with fifteen scores. His close competitor for the position was Lehlohonolo Majoro of AmaZulu FC, who managed 14 scores. The 30-year-old forward left winger comes from Norton, Zimbabwe, where he was born on 21st June 1990.
READ ALSO: Top 10 highest scorers in Bafana history
10. 2009/2010: Katlego Mphela (17 goals, 3 penalties)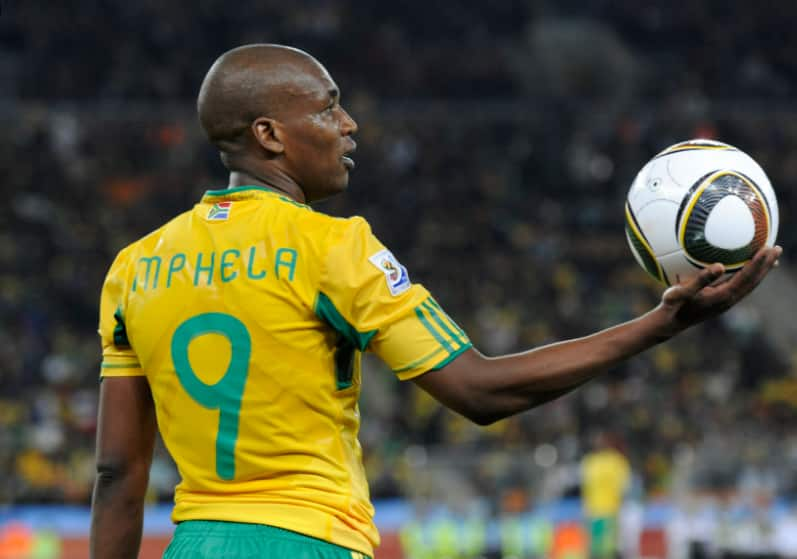 The South African PSL player, then playing for Mamelodi Sundowns, managed 17 goals beating the Nigerian Prince Olomu, who only scored 13. Kaizer Chiefs welcomed Katlego in January 2014. About a year later, he transferred to Royal Eagles, where he played until 2016. Katlego is 35 years old and comes from Brits in South Africa.
Who is the all time goal scorer in the PSL?
The Premier Soccer League has produced several best scorers in the past ten years, with Siyabonga Nomvethe ranking ahead of others. He managed to become a PSL top goal scorer in the season of 2011/2012 and overall with 19 goals, which is by far the highest. Overall, he is the top goal scorer in PSL history, with a total of 123 goals.
The list of PSL top goal scorer per season brings into light the success of individual players in terms of goals scored. Most importantly, it reflects how our favourite scorers are doing against rivals. Who is your best PSL goal scorer? Share with us in the comment section below.
READ ALSO: 10 all-time top goal scorers in PSL history
Who scored the most goals in PSL history? Briefly.co.za revealed the 10 top goal scorers in the history of the Premier Soccer League. Established in 1996, PSL has outgrown several other local football organizations.
The top goal scorer in PSL history is Siyabonga Nomvethe (123 goals), followed by Daniel Mudau (110 goals) and then Mabhuti Khenyeza (110 goals). Others include Manuel Bucuane, Katlego Mashego, and Gilbert Mushangazhike. The list of top goal scorers in PSL history is an indication that the organization has very competitive teams and players in SA.
READ ALSO:
10 South African PSL football players who went broke
Top 10 highest paid soccer players in South Africa ABSA PSL 2020
10 richest soccer players in South Africa 2020
25 greatest African footballers of all time
Source: Briefly News