Nnekwa Tsajwa bio: age, career, language, pictures, commercials, shows
Nnekwa Tsajwa is a gifted South African professional MC, television personality, and actor. He is popularly known for hosting Jam Alley, a primetime music game show that aired on SABC1. Nnekwa is also in the cast of Kings of Jo'burg, which is a much-awaited South African action drama that will premiere on Netflix on 4th December 2020. What else would you love to know about him?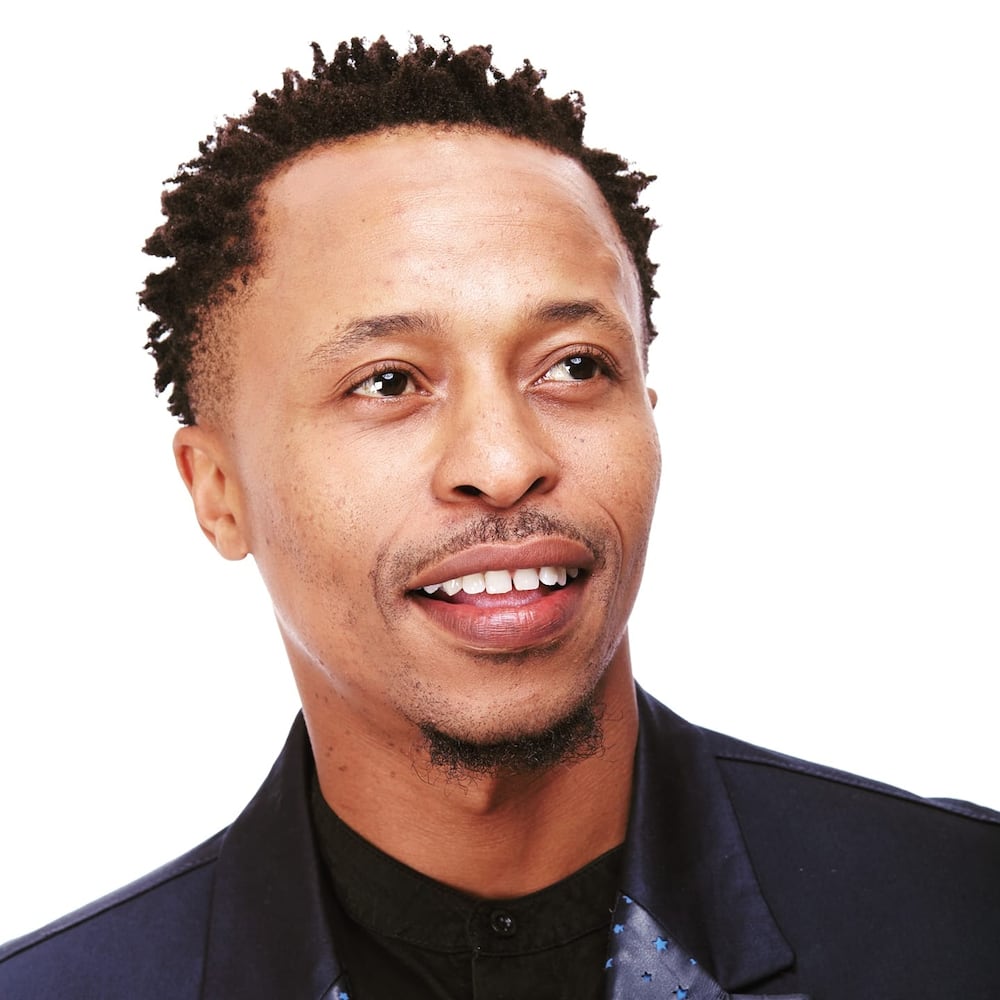 The entertainment field is, arguably, among the most demanding and challenging sectors in any country. Nonetheless, thanks to the efforts of various talented entertainers, such as Nnekwa Tsajwa, now the entertainment scene is among the fastest-growing scenes in South Africa.
Nnekwa boasts of a successful career that stretches back to the late 1990s. Importantly, he has been consistent in the field, proving his worth. It all began on SBAC2, and now he is making big moves in the scene staring in notable films. Nnekwa Tsajwa bio highlights all you need to know about his personal life and career journey.
Nnekwa Tsajwa profile summary
Birth name: Nnekwa Tsajwa
Date of birth: 27th September
Place of birth: South Africa
Zodiac sign: Libra
Languages: English, IsiZulu, South Sotho, Afrikaans
Height: 5 feet and 7 inches (170 cm)
Occupation: MC, television presenter, actor
Years active: 1999 – present
Nationality: South African
Nnekwa Tsajwa biography
The star was born on 27th September in South Africa. However, Nnekwa Tsajwa age is unknown because he has never publicly shared the year of his birth. Similarly, there is little to know about his parents and siblings, especially their names.
Nnekwa Tsajwa languages
Nnekwa has the ability to communicate in more than one language. He is proficient in English, Afrikaans, IsiZulu, and South Sotho. In addition, he can do more than three accents – South American, Nigerian, and British.
Career progression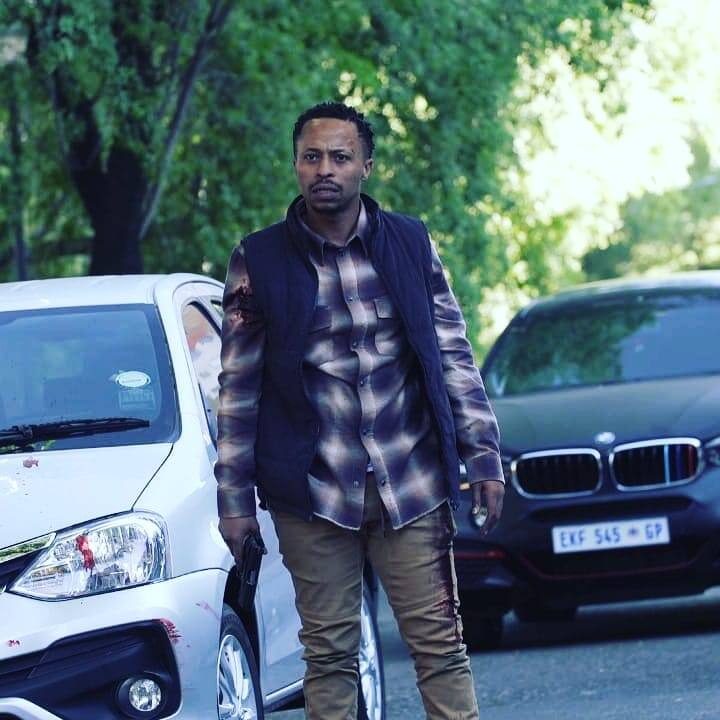 Tsajwa has been on the limelight for close to two decades now. During this time, he has been a television presenter, MC, and actor. Below is the summary of his career:
TV hosting roles
Nnekwa Tsajwa career started in 1999 at SABC 2, a family public TV owned by South African Broadcasting Corporation. He hosted the Molo Show for approximately two years.
In 2002, Tsajwa landed another television presenting job at SABC1. He hosted Attitude, a weekly youth magazine show, for approximately two years. Further, two years later, he started hosting Big Time, a live youth entrepreneurial show, for another two years.
Between 2005 and 2009, he hosted two popular South African game shows. First, he hosted World Of Manhattan Sweets on SABC2 for a year. Second, he hosted Jam Alley on SABC2 for approximately four years – his longest career on one TV.
Nnekwa Tsajwa commercials
After having a successful career on television, he took a break, focusing his energy on acting and partly appearing on commercials. Some of the popular commercials he has appeared on are:
Cell C Whatsapp (2015)
Nandos (2016)
DSTV (2016)
Old Mutual (2017)
Debonairs (2018)
Nurofen (2018)
South African Tourism (2020)
Acting: Film and TV shows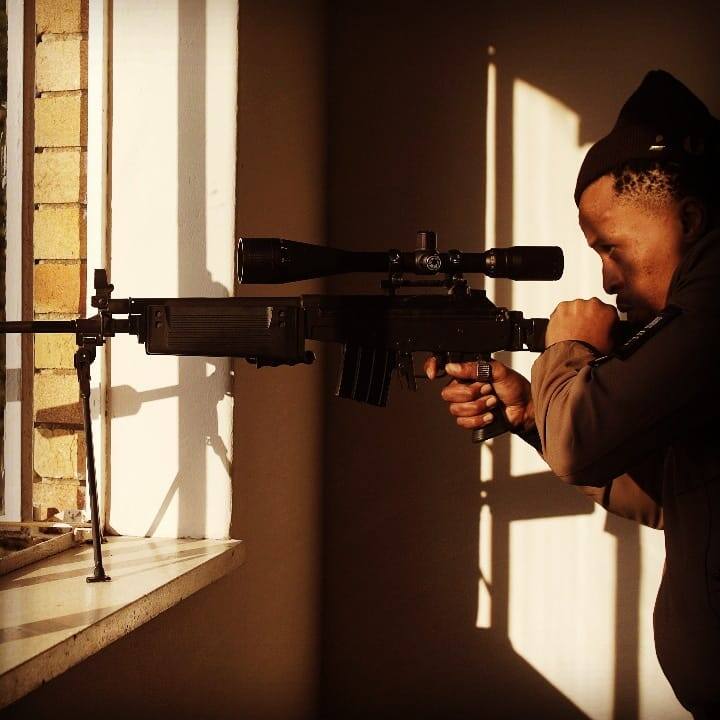 Tsajwa is, undeniably, one of the most-cherished actors in Mnzansi right now. He made his film breakthrough in 2007, starring in SABC1's Second Chance short film. Below is a list of his other film and TV series appearances:
Snake Park (2015) as GP
Dream World (2015) as Thomas
Sokhulu and Partners (2016) as Prosecutor Zindela
Gold Diggers (2016) as Clement
Inumba Numba (2017) as Dali
Shadow (2017) as Mandla
Skeem Saam (2017) as Anthony
Ring of Lies (2017) as Detective
Generations (2018)
Kings of Jo'burg (2020)
Bottom line, Nnekwa Tsajwa talents have seen him rise through various positions in the showbiz scene to become the star he is today. He started as a child star, and now he is one of the most followed personalities in South Africa. The Kings of Jo'burg actor, undoubtedly, has a promising career ahead.
Nnekwa Tsajwa pictures
The actor has several fascinating photos you may want to see. Most of them are available on his social media pages, such as Instagram and Facebook. They include:
1. The ever-smiling Tsajwa
It seems that happiness is also one of his priorities. This makes him one of the joyous celebrities in Msanzi. Besides, in most of his social media pictures, he is either smiling or laughing.
2. The gangster look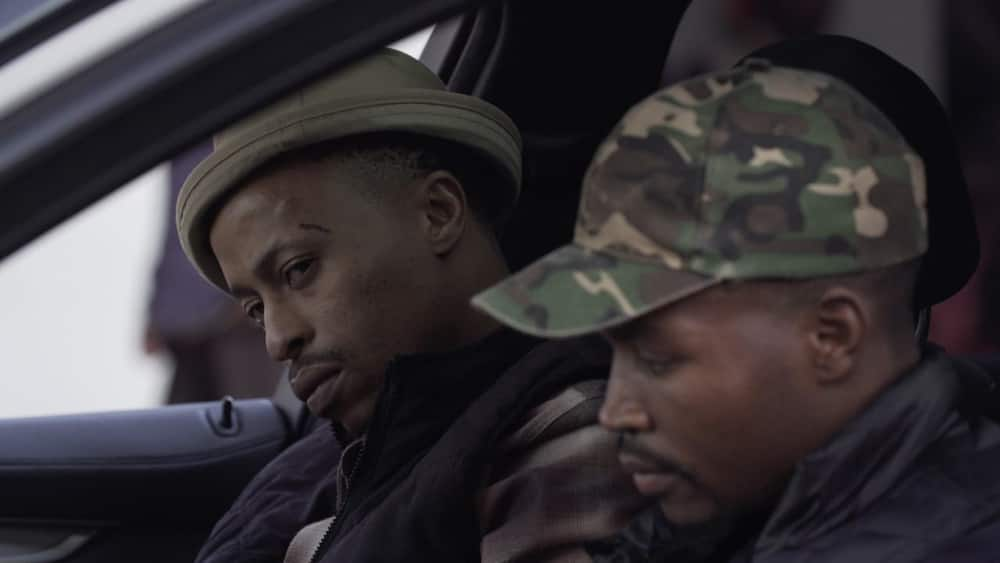 Nnekwa is truly a gifted actor. He can play any role in a film or TV series. It is funny how he can change from the ever-smiling person, in real life, to this deadly and serious-looking "criminal."
3. Fashion is my other name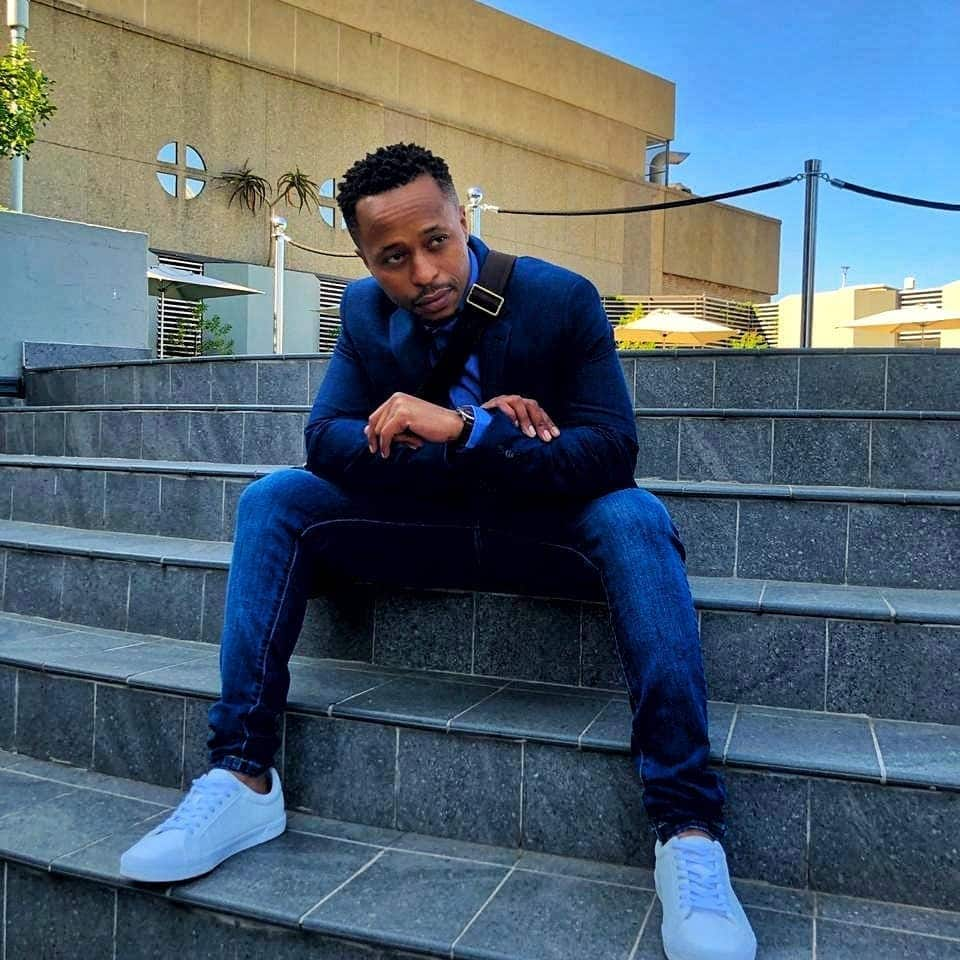 Arguably, he is among the smartly dressed celebrities in the country. He has a unique fashion taste worth admiring. Usually, he dresses in suits or in simple classy outfits. Overall, most attires look good on him.
4. The lady's favourite guy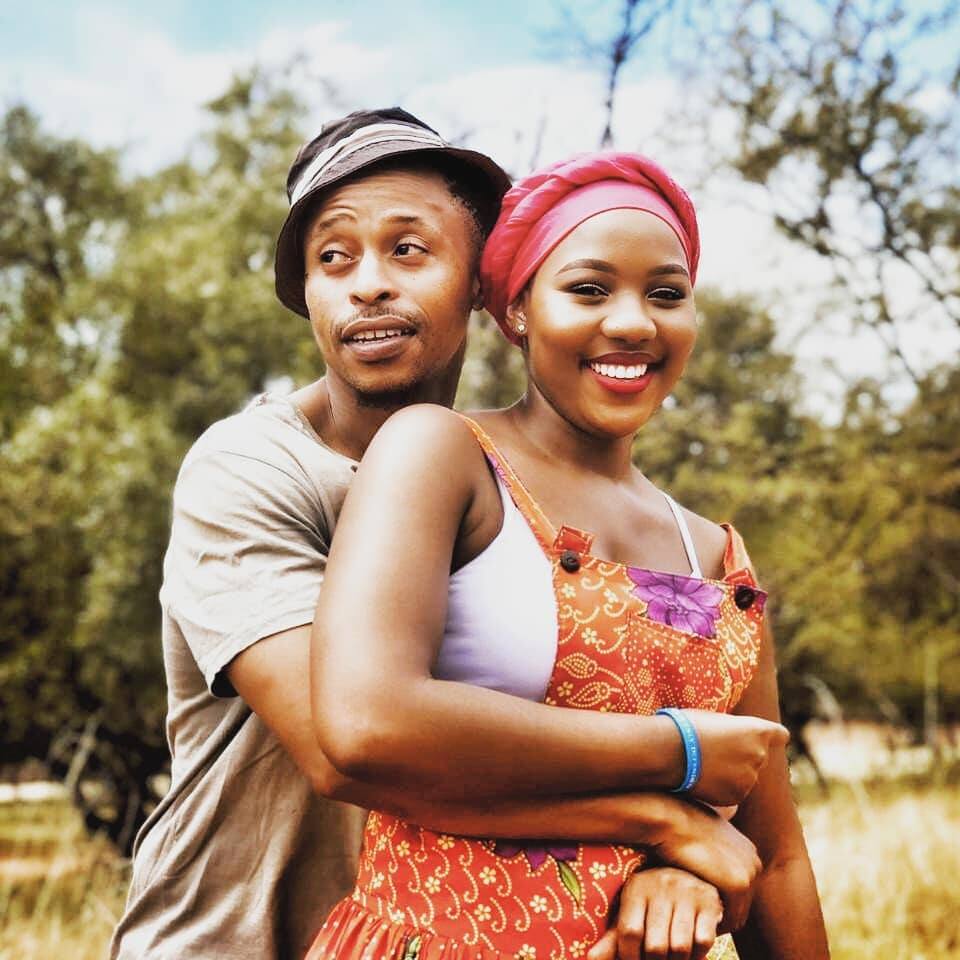 The handsome actor and MC is probably the dream of many ladies in Mzansi. The majority of them would probably love to be with him because of many reasons; his physical attributes included in the list.
5. Time to hit the gym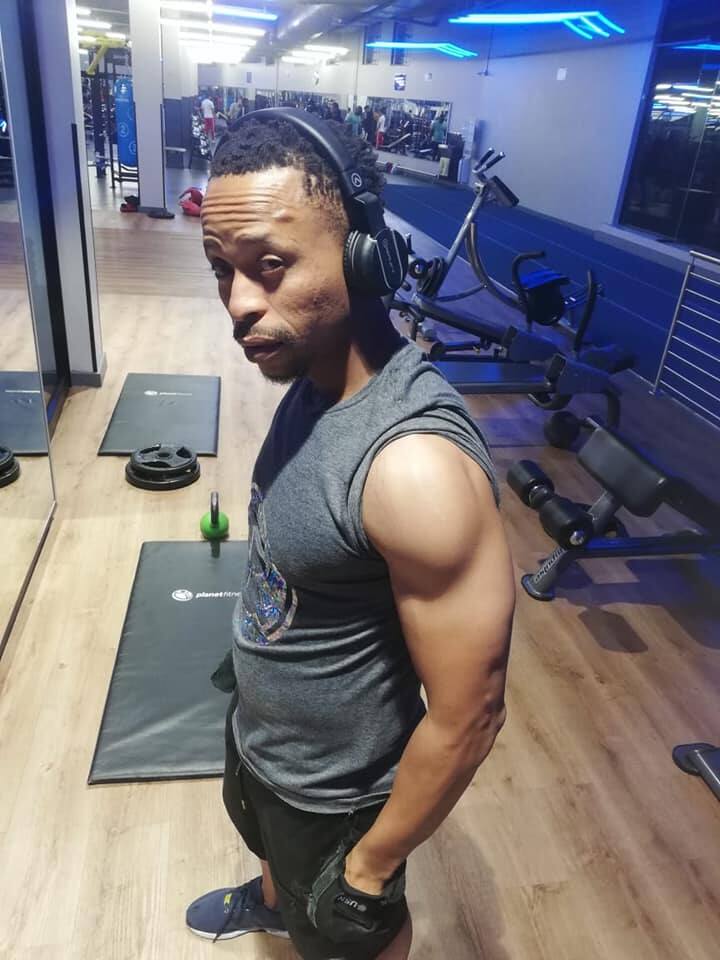 Nowadays, most celebrities try their best to keep as fit as possible. One of such superstars is Tsajwa. At times, he shares his pictures on social media pages while at the gym. Perhaps, this helps explain why his body is always looking good.
Indeed, Nnekwa Tsajwa is a darling for many South Africans, especially for the youth. The lad has been in the showbiz scene for close to two decades now, and he has achieved more than anyone can imagine. His fans can only expect more from him because he does not seem to stop any soon.
READ ALSO: Jackie Phamotse bio: age, husband, book, profile, on celebs using dark magic
Recently, Briefly.co.za put together an informative biography of Jackie Phamotse. She is a famous and controversial South African author, activist, and philanthropist. The 31-year-old is known for her boldness when it comes to addressing various issues happening in modern society.
Phamotse has authored around five books. Some of the popular ones include Shattered Innocence (2014), Bare: The Blesser's Game (2017), and I Tweet What I Like (2019). She is also a shareholder inf DJ Sbu's business, MoFaya Energy Drink.
Source: Briefly News