Vinnige vetkoek resep: tradisionele resep, deeg en proses
Vetkoek is 'n tradisionele Suid-Afrikaanse diep gebraaide brood deeg en kom algemeen voor in Afrikaner kookkuns. Die woord beteken letterlik olie koek en is soorgelyk aan donuts. Vetkoeke se oorsprong is vermoedelik van die Nederlandse oliebollen, wat terugdateer na die migrasie tydperk. Vetkoek resepte bestaan uit brooddeeg wat in olie gediepbraai word.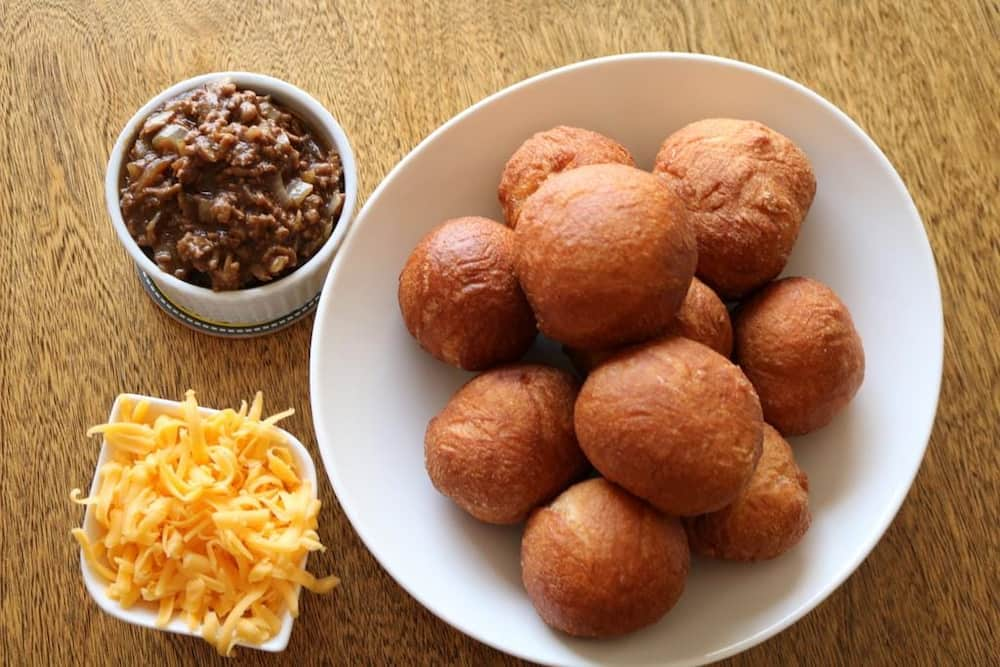 Dié heerlike, warm broodjie kan gevul en bedien word met geurige maalvleis of met stroop, heuning, of konfyt. Dit word algemeen verkoop by hoekwinkels, restaurante en is gewild in die Afrikaanse kultuur as wegneemetes asook by Afrikaanse feeste.
Verskeie maklike resepte en heerlike vulsels
Dié eenvoudige gereg kan vir ontbyt, middag- of aandete voorgesit word. In smaak is dit soortgelyk aan Mexikaanse sopapillas. Dit het die vorm van 'n donut sonder die gebruiklike gat in die middel en word gemaak van meel, sout en gis. Die brooddeeg word in handgrootte bolletjies gerol, platgedruk en laat staan sodat dit kan rys. Daarna word dit diepgebraai in olie en voorgesit met 'n wye verskeidenheid vulsels soos geurige maalvleis, worsies, kaas, biltong, appelkooskonfyt of worsies.
Daar is soveel verskillende resepte: tradisionele vetkoek resep, vetkoek deeg resep, vetkoek resep sonder gis, vetkoek resep met bruismeel en vetkoek resep in Sarie en verskeie ander publikasies en tydskrifte. Alhoewel vetkoeke in olie gebraai word, kan olie ook verhit word in 'n plat swaarboomkastrol vir potgebakte vetkoeke.
Die ideale vetkoek is hol sodat dit lekker gevul kan word, maar daar is ook ander opsies soos vetkoek met mieliemeel en ui, slappap vetkoek, dikmelk of karringmelk vetkoek, biltong vetkoek, cheddar-en-biltong vetkoek, stampkoring vetkoek en pampoen vetkoek wat met botterskorsie of boerpampoen gemaak word.
Maklike vetkoek resep in 'n japtrap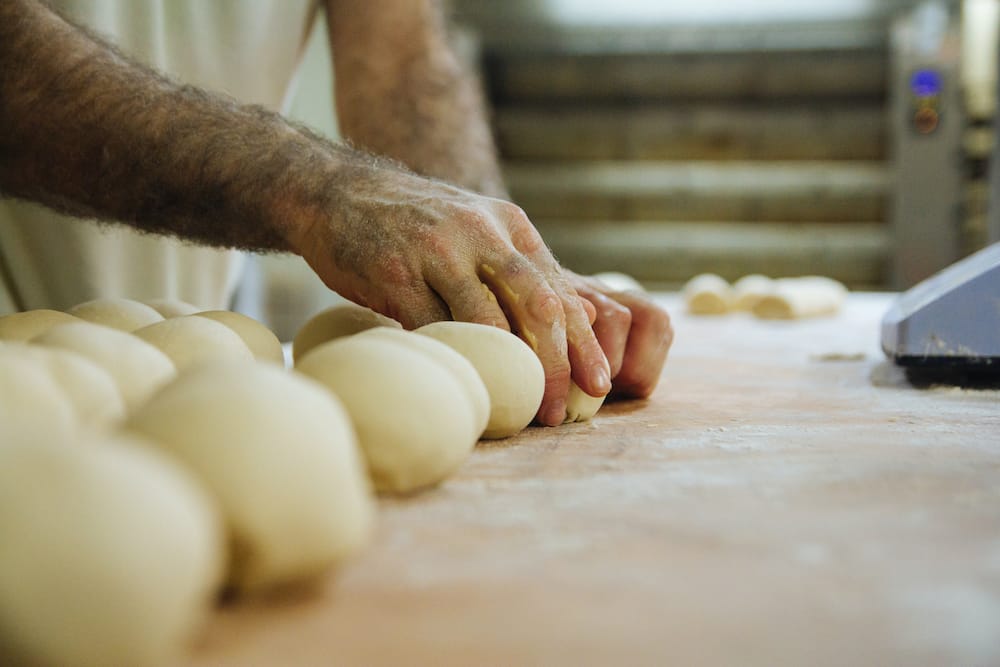 Bestanddele vir maklike vetkoek resep
Hierdie resep lewer sowat 16 vetkoeke of 1 brood
1.25 kg koekmeel
1 pakkie Anchor kits suurdeeg (10g)
10 ml sout
10 ml suiker
3 koppies louwarm water met 1 eetlepel wit asyn daarin
750 ml kookolie om die vetkoek in te braai
Metode
1. Sif die koekmeel en meng die droë bestanddele in tesame met die louwarm water.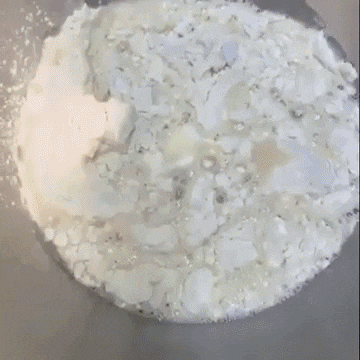 2. Knie dit baie goed deur en laat rus die deeg vir 10 minute.
3. Knie dit af.
4. Maak 16 handgrootte deegballe en plaas dit eenkant om weer te rys.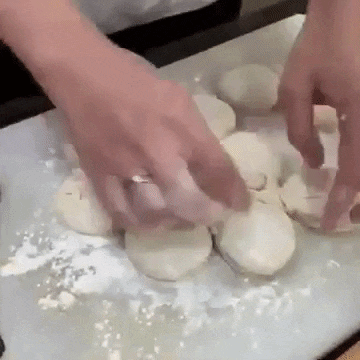 5. Verhit die olie.
6. Maak die deeg plat en plaas die deegbol in matige warm olie.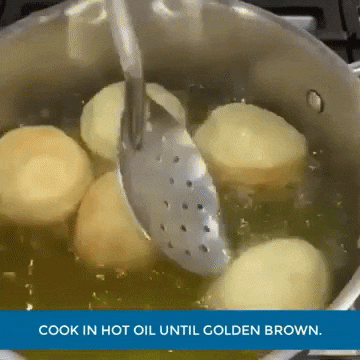 7. Braai dit eers eenkant tot ligbruin, draai om en braai ook die ander kant tot ligbruin.
Dit is baie belangrik om heeltyd warm olie bo-oor die vetkoek te skep. Herhaal totdat die vetkoek mooi bruin en opgepof is. Draai weer om en hou aan om warm olie oor die vetkoek te skep totdat dit gaar is.
Vetkoek resep sonder gis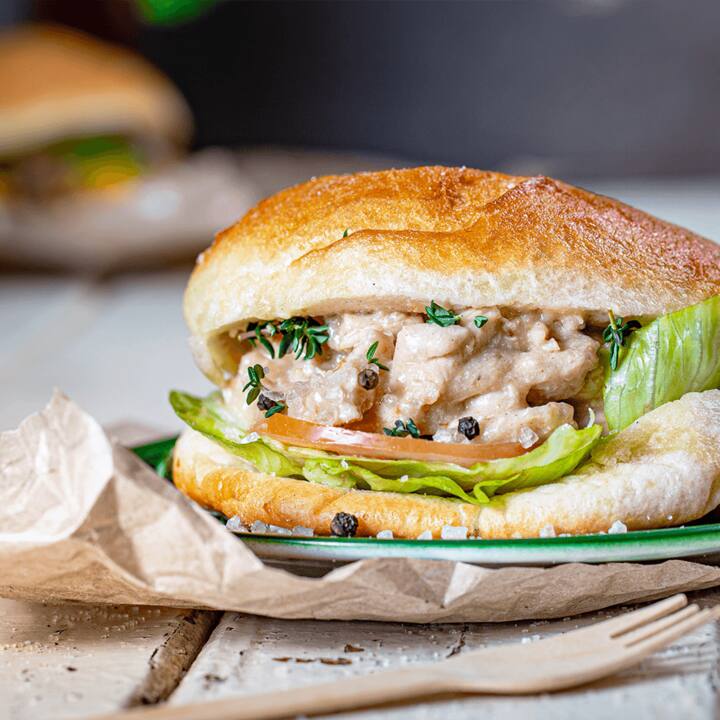 Dit is 'n maklike en vinnige vetkoek resep met bruismeel en die resep is sonder gis.
Bestanddele
2 koppies bruismeel
1 teelepel sout
300 ml louwarm melk
Metode
Meng die 2 koppies bruismeel en 1 teelepel sout saam met 300ml louwarm melk tot 'n sagte deeg wat van die lepel val.
Verhit vlak olie in 'n plat pan tot medium warm.
Skep lepelsvol in die olie en bak op medium hitte tot gaar en goudbruin aan albei kante.
Dreineer die olie op kombuispapier.
Bedien dadelik warm met stroop of vulsel van jou keuse.
Wenk: Die bruismeel kan vervang word met 2 koppies koekmeel en 15ml bakpoeier gemeng.
Vetkoeke is die ideale saamkuier, skottelbraai, swartpot en kampvuur ete saam met braaivleis en boerewors, maar ook as 'n ete op sy eie. Dit is 'n heerlike tussen-ete met kaas en appelkooskonfyt, maar ook 'n volwaardige ete op sy eie met hoendermayonnaise, kerriemaalvleis of gevul met hamburgerpatties, 'n gebakte eier, tamatie en blaarslaai. Probeer gerus hierdie smaaklike, vinnige vetkoek resep.
READ ALSO: Best koeksister recipe in South Africa
Briefly.co.za het hierdie heerlike koeksister resep gepubliseer. Koeksisters word van 'n soortgelyke deeg as dié van die vetkoek resep gemaak, maar is soeter.
Die deeg word in lang stroke gesny, gevlek en dan bedek met soet stroop voordat dit ook in olie gebraai word.
Source: Briefly.co.za