New! Orphans of a Nation Teasers for April 2021: Everything you need to know
Orphans of a Nation is a new telenovela set to premiere on SABC3 on the 5th of April, 2021. The telenovela has an exciting storyline that revolves around a family separated by Syria's civil war. Despite the ongoing conflicts, two young people fall in love. However, the challenges they face bring them more harm than good. Below are Orphans of a Nation teasers for April 2021 that will give you a sneak peek of what to expect from the show.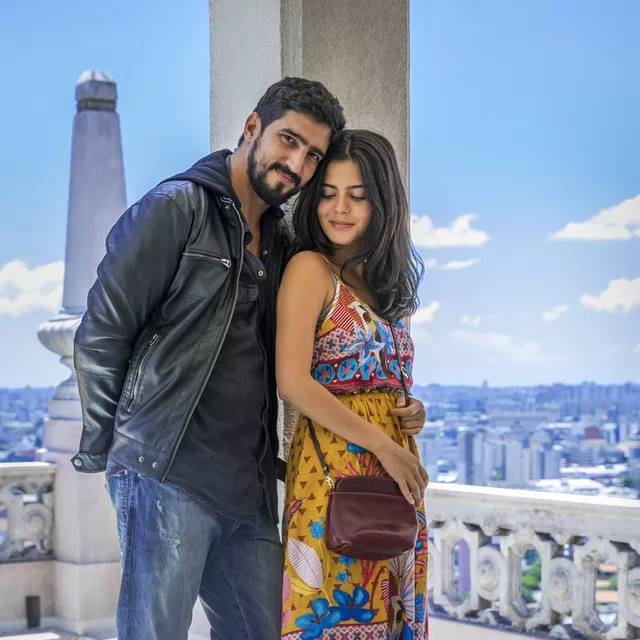 Orphans of a Nation tells a story about Laila. She meets Aziz, an older man, who falls in love with her. In a bid to save her brother, she agrees to marry him. Surprisingly, the lady is unaware that the man she loves is her husband's daughter's fiancé.
Orphans of a Nation teasers April 2021
The Orphans of a Nation cast members are here to make your days worthwhile. These actors will leave you thrilled and fascinated after every episode. The show is packed with immense suspense and unending drama for its viewers. Here is what to expect from the show this April.
Episode 1 - Monday, 5th of April 2021
The war in Syria commences, and the home of Elias is ruined. Back in Lebanon, Hussein remarks to Jamil that Aziz considers him as a son. Missad, Laila, and Elias plan to escape to Brazil after Aziz begs Jamil to take responsibility for her crime.
Aziz plans his daughter, Dalilas, and Jamil's marriage. Aziz is charmed by Laila. Laila and Jamil fall in love while in the refugee camp in Beirut. Laila agrees to marry Aziz to save her brother.
Episode 2 - Tuesday, 6th of April 2021
Dalila does not welcome the thought of her father's marriage to Laila. Aziz and Laila's wedding day arrives, but Soraya aids Laila to escape.
Missad, Elias, and Laila board a small boat which destination is Greece. Aziz orders Jamil to follow them. Jamil then realises that Laila is the woman he loves.
Episode 3 - Wednesday, 7th of April 2021
Jamil has a difficult time believing that Laila is Aziz's fiancée. Aziz sends him to Brazil. Hussein warns him of the repercussions of rejecting Dalila.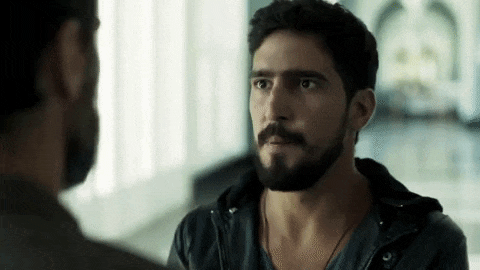 Laila and her family split when their boat sinks. They need several boats to get them to the destination. Jamil finds Laila on a ship headed to Brazil.
Episode 4 - Monday, 12th of April 2021
Aziz calls Jamil, who covers it up in front of Laila. Cibele and Zuleika move into Rania's house as a result of her husband's betrayal.
Sara starts embracing belly dancing classes with Muna. Laila and Jamil make plans for their future. Elias and his family arrive in Brazil and move to a shelter that houses refugees. A fight erupts among everyone present when Camila assaults Cibele for being heavy.
Episode 5 - Tuesday, 13th of April 2021
Missad requests Father Zoran not to disclose to Laila that Jamil sought her out while at the refugee centre. Soraya doubts Aziz's intentions towards Laila. Jamil suffers after he finds out that Laila may not turn up for their date.
Sara comes up with an excuse for Boris so that she can take up belly dancing lessons. The doctor informs Laila that she is pregnant. Aziz directs Fauze to keep an eye on Hussein. Dalila rejects Youssef.
Episode 6 - Wednesday, 14th of April 2021
The police apprehend Abner and Bruno during a student demonstration. Rania requests Elias to accompany her to Missad. Bruno comes clean with his love for Valeria. Rania liberates her family from the refugee centre.
Missad tells Rania all about Laila's marriage to Aziz. David reaches out to his family, and Eva is disheartened to learn that her son is serving in Israel's army. Aziz opens up to Soraya about his regret of having sent Jamil to Brazil.
Episode 7 - Monday, 19th of April 2021
Marie offers Laila a job. Missad gets to know that Laila is pregnant. Aziz sends Youssef to Brazil after Jamil. Jamil looks for a job at Miguel's store as a salesman. Meanwhile, Camila is charmed by Jamil, and Soraya warns Hussein regarding Aziz's distrust for Jamil. Miguel confronts Jamil.
Episode 8 - Tuesday, 20th of April 2021
Soraya and Hussein suffer for their unbearable love. Laila opens up to Elias about the baby. Sara lies to Eli regarding where she lives. Sara discloses to Eva that she is lying to Eli about her origins.
Missad refuses to talk to Jamil, who enters Rania's house in search of Laila. Bruno tries to kiss Laila during lunch. Aziz intimidates Hussein.
Episode 9 - Wednesday, 21st of April 2021
Esther invites Boris and his family for a special dinner at her home. Youssef informs Dalila that he will look for Jamil in Brazil. Laila discloses to Jamil regarding pregnancy. He longs to tell her about his life, but she does not give him a chance to speak.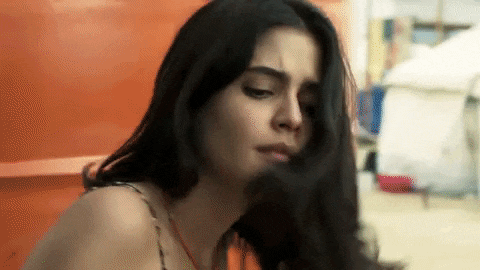 Santita bribes Camila to reveal Laila's secrets. Esther forces Abner to carry out something for Boris. Dalila creates a lie about Jamil to Aziz. Camila manipulates Benjamin to carry out revenge on Laila.
Episode 10 - Monday, 26th of April 2021
Camila persuades Benjamin to show Laila photos of Jamil with Aziz. Soraya begs Dalila to tell Aziz everything about Jamil. Aziz pretends that everything is fine between him and Jamil when Jamil calls him.
Youssef arrives in Brazil. Laila confronts Jamil regarding Aziz. Later, Abner informs Boris that he saw Sara studying Hebrew, and Youssef tells Aziz that he witnessed Laila and Jamil betray him.
Episode 11 - Tuesday, 27th of April 2021
Sara is sad after she hears Ali reprimand Jamil for lying to his girlfriend. Youssef informs Aziz that he will commence working on his plan against Jamil and Laila.
Fauze informs Aziz that he spotted one of his women leaving Hussein's room, and the Sheikh lays a trap. Sara goes to hiding after she spots Boris arriving with Mamed at the teahouse. Dalila aids Hussein in escaping from the mansion. Aziz informs his daughter that Jamil got involved with Laila.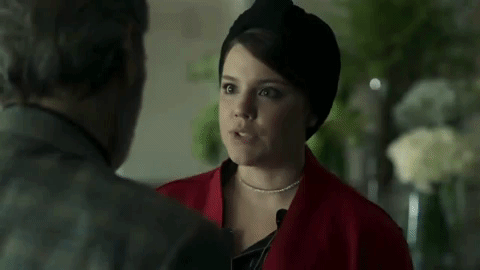 Episode 12 - Wednesday, 28th of April 2021
Jamil spots Laila get into Youssef's car. Abner eavesdrops on Sara and Ali's conversation. Hussein informs Samira that Aziz is searching for him. Youssef calls Jamil and threatens Laila's life.
Zuleika discloses to Missad and Elias regarding the call Jamil received. Bruno convinces them to report to the police.
Laila
Missad, Laila, and Elias are on the run after Laila commits a crime. She falls in love with Jamil in the refugee camp in Beirut. She marries Aziz to save her brother. Who got her pregnant?
Jamil
Aziz wants him to marry his daughter named Dalilas, because he considers Jamil as a son. Laila fails to show up on her date with Jamil. He looks for her in the refugee camp, but she is nowhere to be found. Camilla is in love with Jamil; hence she uses Benjamin to show Laila pictures of Aziz and Jamil.
Were you delighted with Orphans of a Nation teasers for April 2021? Catch the show on SABC3 from Mondays to Wednesdays at 18h30. You will never regret sacrificing time from your busy schedule to watch this drama series.
READ ALSO: Sacred Relationships Teasers for April 2021: Will Abir marry Mishti soon?
Briefly.co.za published Sacred Relationships teasers for April 2021. Abir challenges Mishti to propose to him in front of their families. She waits for the perfect moment when both families are celebrating together and pops the big question.
Kunal and Kuhu are having irreconcilable marital issues. Kuhu accuses Mishti of destroying her marriage, and Kunal is jealous of Abir's relationship with Mishti. Abir plans to send Kunal and Kuhu on a honeymoon, but Kunal wants a divorce. What will happen to these characters?
Source: Briefly News