Former Eskom CEO Andre de Ruyter's 2022/2023 Salary Soars to R7 Million
In the 2022/2023 financial year, former Eskom CEO Andre de Ruyter received a hefty R7 million salary
Eskom's net loss for the year skyrocketed to a staggering R23.9 billion due to mounting debt, increased load-shedding, and criminal activity losses
De Ruyter's 2023 remuneration was just under R7.1 million from the crumbling entity, which works out to around R20,000 a day
Having covered municipal government intricacies in South Africa at Isolezwe, Phumelele Nxumalo continues to bring her political expertise to the forefront as a journalist at Briefly News.
SOUTH AFRICA - Former Eskom CEO Andre de Ruyter took home a whopping R7 million in salary in the financial year 2022/2023, which ended on 31 March 2023.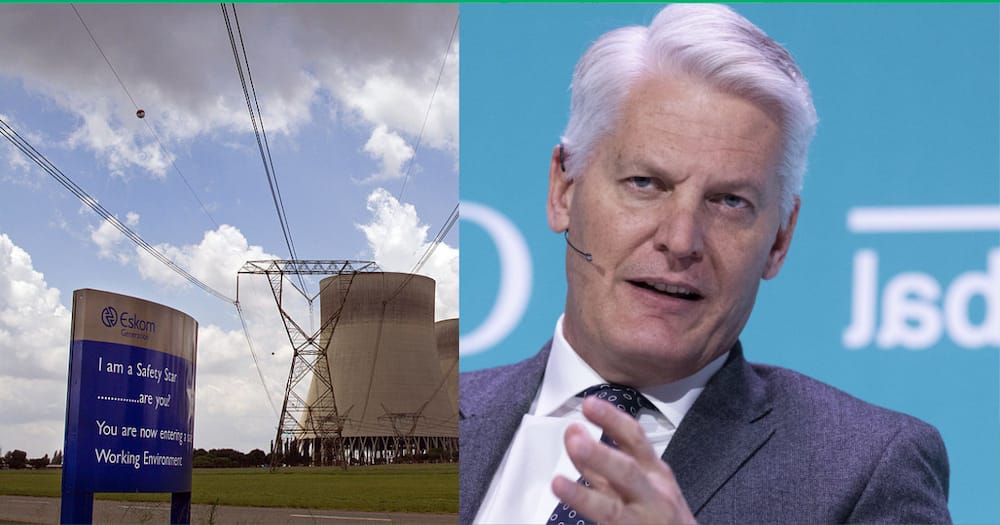 The ailing entity's net loss doubled to R23.9 billion, a huge jump from the R12 billion reported in the previous financial year. These losses hailed from mounting municipal debt, increased loadshedding, and criminal activity losses, reported BUSINESSTECH.
De Ruyter is Eskom's fat-cat
In the face of financial catastrophe, Eskom revealed that former CEO Andre de Ruyter was paid a remuneration package of R6.9 million in the 2022/2023 financial year, a couple of rands shy of the R7.1 million he received in the preceding year.
De Ruyter's remuneration was a combination of a R6.453 million basic salary and other payments making up R456,000.
De Ruyter opens a can of worms into Eskom's corruption
De Ruyter's exit interview with eNCA journalist Annika Larsen in February 2023 saw him being in the news for almost all of 2023. The former Eskom boss blew open a string of alleged dodgy dealings in the ailing entity, bringing to light what he said to be deliberate corruption within governance. He said there were gangs within the entity, deliberately crippling Eskom by milking its funds dry at R1 billion each month.
"Ah, now maybe I am adding one and one getting three but, ah in politics there is very seldom such a thing as a coincidence," he said.
DA slams Eskom's bid to rebrand
Briefly News recently reported on the Democratic Alliance having a field day with Eskom after issuing a tender for a new logo. The DA believes this is not only wasteful but confusing, given the never-ending loadshedding in the country.
The DA's shadow minister of public enterprises, Ghaleb Cachalia, slammed Eskom for the tender, accusing the utility of wasteful expenditure. He believes the tender provides no relief for customers who are grappling with the pressure of increasing food prices.
Source: Briefly News