Nandi Madida Reacts to SAMAs Speech Getting Cut Short As She Accepted Hubby Zakes Bantwini's Award
Nandi Madida has reacted to her SAMAs speech getting cut short while she accepted hubby Zakes Bantwini's award
Zakes Bantwini, Nomcebo Zikode and Wouter Kellerman were honoured and received the Sama29 International Achievement award
While he was in the United States, Nandi Madida gave a speech on his behalf but could not finish it, she shared with Briefly News her thoughts about this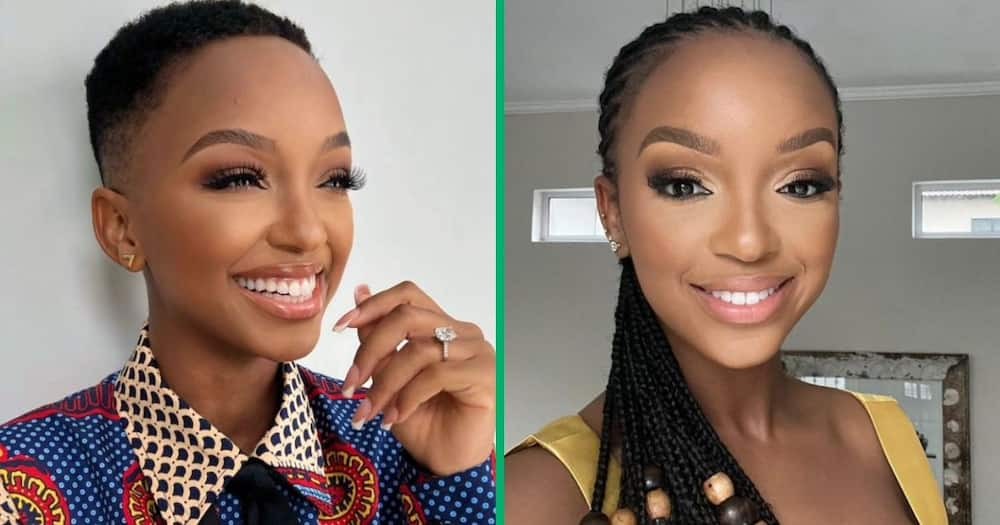 Actress and singer Nandi Madida was a victim of a stage blunder caused by the South African Music Awards (Samas) producers. In a speech meant to honour Zakes Bantwini, she only got a few words out.
Zakes, Nomcebo, and Wouter honoured at the SAMAs
International stars Zakes Bantwini, Nomcebo Zikode and Wouter Kellerman received the Sama29 International Achievement Award.
This honoured their historic accolade when they won a Grammy award for Best Global Music Performance.
Nandi Madida reacts to SAMA blunder
The music producer was in Miami in the United States. His wife, Nandi Madida, gave a speech on his behalf but could not finish it because of an embarrassing stage blunder.
Nandi could only utter the words: "Sanibonani."
The songstress told Briefly News that she does not want the stage blunder to overshadow why she was there in the first place.
"I was there to celebrate my husband's win for his international award, and I wouldn't want anything to overshadow my reason for being there in the first place."
Her speech was interrupted by the Best Traditional Faith Music Album announcement, which Gospel singer Dumi Mkokstad won.
In reaction to her SAMA speech cut short, Nandi joked and said there was nothing left for her to do at the ceremony.
"I've won a South African Music Award. I've hosted the Samas and I've even been cut off speaking at the awards. I think there's nothing else left to do at the Samas. My husband just landed from Miami, Congrats my love Zakes Bantwini on your international award. And please tell Zakes how it went."
Kelly Khumalo's SAMAs rant apology not accepted
In a previous report from Briefly News, Kelly Khumalo left jaws on the floor with her homophobic slur during the 29th SAMA.
She called out a social media user who tried to calm her down and fired distasteful comments, calling him "an aunty".
The multi-award-winning singer has since publicly apologised for her uncalled-for statement.
Source: Briefly News