Mzansi Trolls Kelly Khumalo for Being School Dropout at Grade 10 After 'SAMA' Rant: "Makes Sense."
Kelly Khumalo has been having a rough few days since the SAMAs
After being bashed for being a sore loser, the singer is now being trolled for being a school dropout
Netizens are having a field day with the Asine singer and punishing her for reacting badly towards her loss at the SAMAs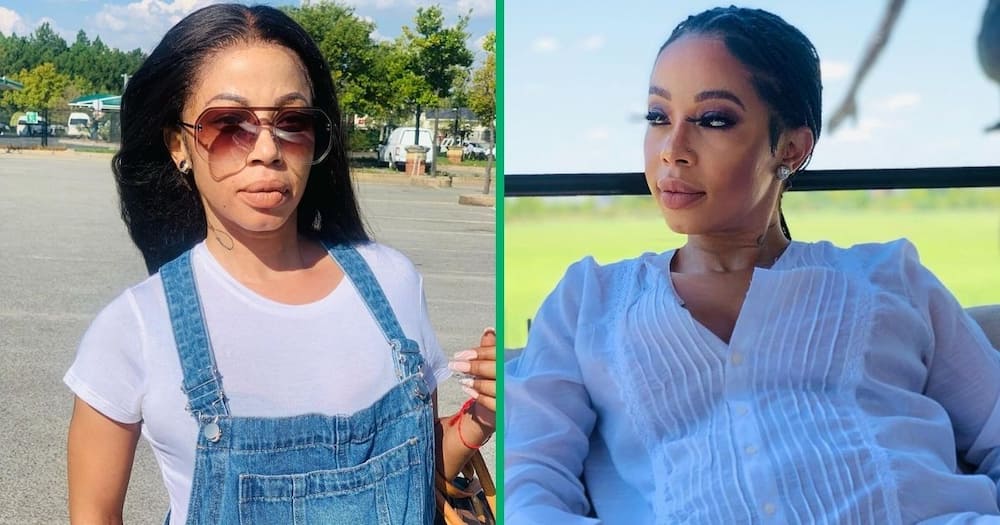 Eish, Kelly Khumalo can't catch a break. The singer has been trolled for days since her rant following her SAMAs snub, and it appears netizens aren't done with her.
Online users unearthed the details of Kelly's education where they discovered she dropped out of school after briefly attending grade 10. They are now using it as ammo to throw shots at her.
Kelly Khumalo trolled for being dropout
Our girl Kelly Khumalo is fighting for her life on social media, tjo! After her rant on Twitter (X) about losing a SAMA to gospel singer Ntokozo Mbambo, Kelly has been at the mercy of internet trolls who are also diligent detectives.
PAY ATTENTION: Watch the hottest celebrity stories on our YouTube channel 'Briefly TV'. Subscribe now!
Netizens discovered that Kelly did not finish high school. She didn't complete her grade 10 after only attending for two months before leaving school to pursue music. She opened up on Podcast and Chill:
"I went to grade 10 briefly, by March I was out of school. I wasn't happy, I wasn't keeping up. I know I'm a smart child but I'm just not happy.
You know when your heart and passion are no longer there, I was not happy so I just disappeared. My mom hated me for it, she said 'You will never be anything.' I ran away to my stepmom's house."
Nkanyiso14 said:
"Kinda makes sense now."
Chumie_sa responded:
"That explains A LOT!"
CozminoNtsomi pointed out:
"That level of anger is clear because she doesn't have a matric
Ntokozo Mbambo ignores Kelly Khumalo rant
Despite all the drama, Ntokozo Mbambo kept it classy and ignored Kelly's rant while basking in her glory.
When asked about the matter, Mbambo evaded the question and chose to focus on the positive. The award-winning singer told Briefly News that she has some exciting partnerships lined up:
"I look forward to a few international invites I've received over the Christmas season, and hope my supporters will enjoy that too!"
The gospel singer is still being flooded with congratulatory messages from fans and peers who believe she deserved the win:
sophiendaba_ praised Ntokozo:
"Wow, well deserved! You're phenomenal!"
gail_mabalane said:
"Sis!!!!!!! Congratulations!!!! So well deserved!!!! Glory to The Most High!!!"
nhlanhla_mafu wrote:
"You did amazing sis, congratulations on all your wins, queen!"
salaminamosese posted:
"Amazing!
zolazeelovin said:
"WELL DONE BEAUTIFUL!"
Furthermore, Kelly Khumalo apologized for her rant in a now-deleted tweet, saying her behaviour was uncalled for.
Kelly Khumalo weighs in on current affairs and gets trolled
In more Kelly Khumalo updates, Briefly News shared online reactions to the singer's hilarious video speaking on the ongoing Israel and Palestine massacre, where she confused Palestine with Pakistan.
The singer was accused of being intoxicated during her Instagram Live and gave netizens a good chuckle.
Source: Briefly News