Is Hailee Steinfeld gay? Everything you need to know
Hailee Steinfeld is an American actress, part-time singer and songwriter who gained global recognition for her remarkable talent. Despite the infallible data about her past romantic connections, fans often ask, is Hailee Steinfeld gay? Go through these details as they decipher the answer to this question.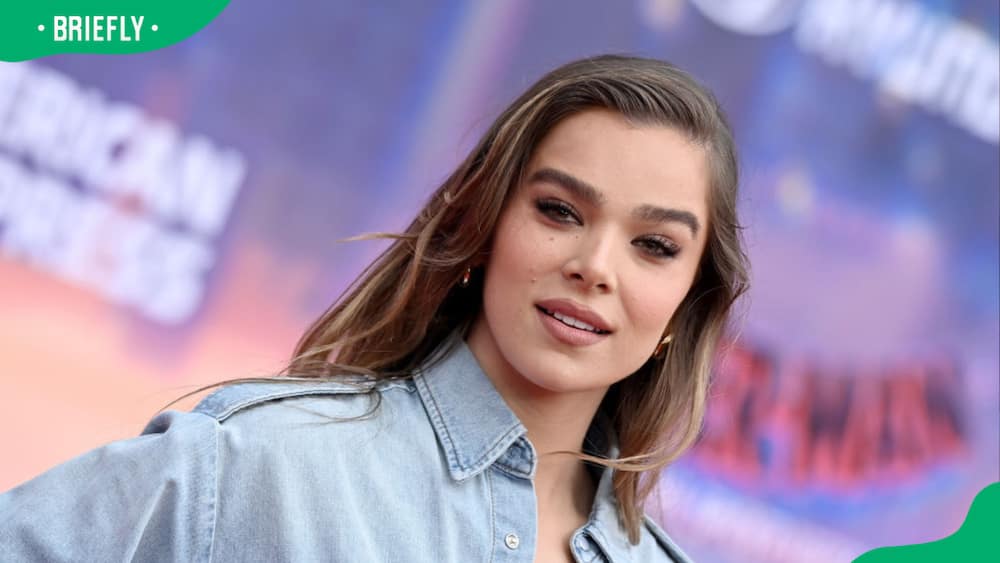 Since her feature in True Grit and Ender's Game, Hailee has become one of Hollywood's most popular young stars. She has secured her spot in the entertainment industry by bagging SAG, Golden Globe and Oscar nominations. As such, fans have been curious to know the answer to the question, is Hailee Steinfeld gay?
Is Hailee Steinfeld gay?
As of November 2023, no official statements have been made regarding Hailee Steinfeld's sexuality. Nonetheless, her social media posts have fanned the flames of the allegations thanks to statements from the people closest to her and some of her lifestyle choices. Is that the case?
Questions about Haile Steinfeld's sexuality gained momentum after she was cast to play Emily Dickinson in Dickinson, the Apple TV+ comedy-drama show. In the TV series, Emily, a lesbian poet, makes out with another female character, Sue, portrayed by Ella Hunt. It did not help that Ella Hunt had already come out as queer.
Hailee has severally identified as one of the biggest allies of the LGBTQ community, and she even performed in the 2016 Pride Celebrations in Los Angeles. She shared a picture of her performance on her Instagram account and captioned it,
"There's no better reminder that love conquers all than joining the LGBQT community at LA Pride tonight. I could have danced all night in celebration of our freedom and equality. In memory of the victims this weekend, we stand with you and your families. "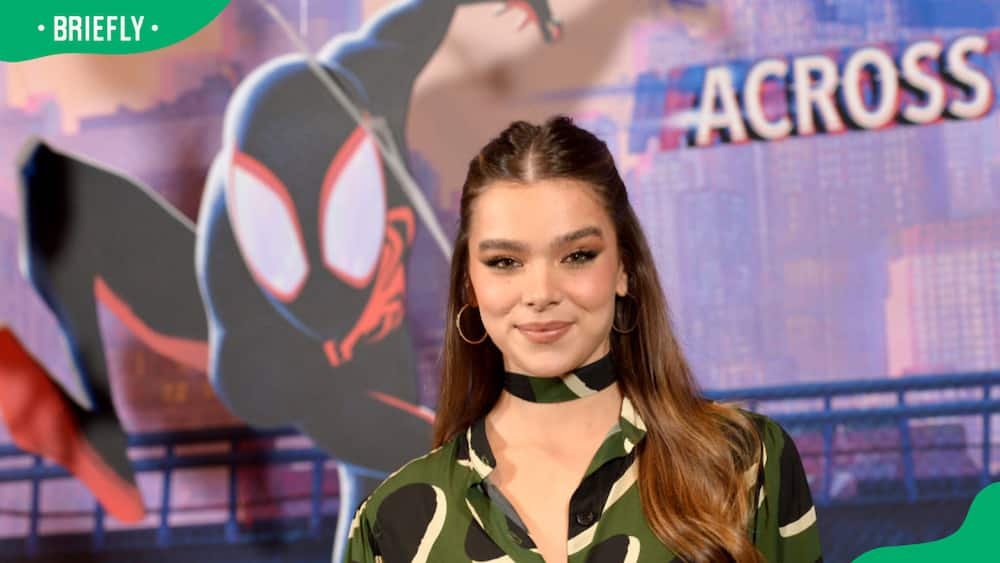 What is Hailee Steinfeld's sexuality?
In January 2021, while promoting the second season of Dickinson, Hailee candidly spoke about her role in representing the LGBTQ community by portraying Emily. She referenced her portrayal of Emily as a huge part of the production.
Is Hailee Steinfeld bi? Steinfeld did not confirm her sexuality. Nonetheless, fans have assumed her support for the LGBTQ community as her affiliation.
Hailee Steinfeld's relationships
Even though speculations about her sexuality continue to grow, a look at her relationship history paints a better image of her identity. It is pivotal to note that Steinfeld has only been romantically linked to men.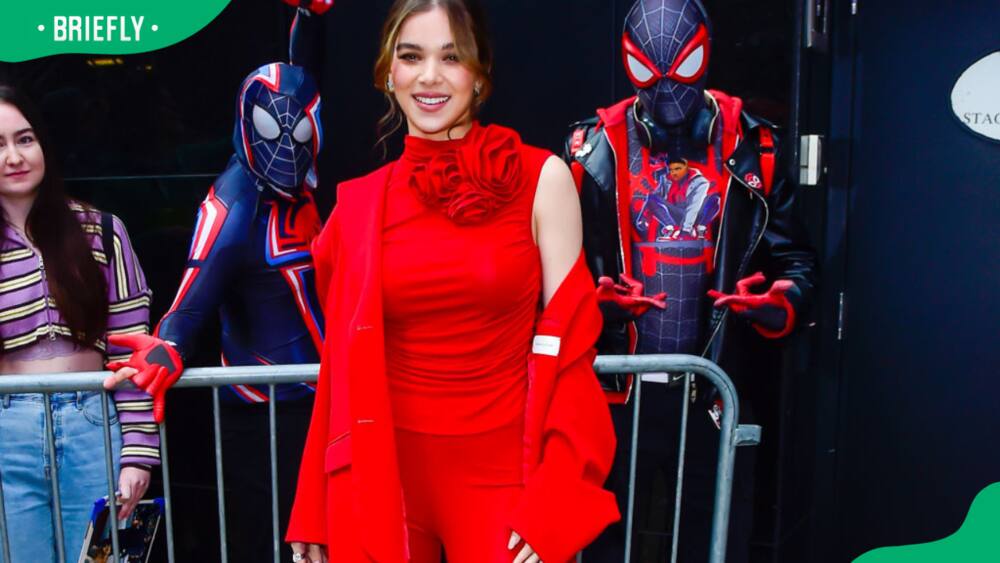 Naill Horan
Hailee Steinfeld's last confirmed romantic relationship was with Naill Horan, the former One Direction band member. They had known each other for a while before the onset of their relationship in January 2018.
Steinfeld kept her connection to Horan under wraps, describing herself as a "very private person," although she shared a few glimpses. In the following months, she and Naill were spotted at a few public events until they confirmed the dynamics of their relationship during a date at Disneyland.
Later that year, reports surfaced that Naill and Hailee had separated. Before her relationship with Naill, Steinfeld was rumoured to be dating Justin Bieber, although she commented on the allegations, insisting they were good friends.
Cameron Smoller
Between 2016 and 2017, Steinfeld dated Cameron Smoller. The couple did not shy away from sharing snippets of their relationship on social media. They also attended several events together. Unfortunately, they were rumoured to have broken up in November 2017.
Steinfeld and Cameron were spotted together in July 2019, attending the Republic Records party in July 2019. A few months later, they were spotted in each other's company at a Billie Eilish concert, sparking rumours about Hailee Steinfeld and Cameron Smoller being back together. Neither of them commented on the speculations.
Apart from Naill and Cameron, Hailee Steinfeld was rumoured to have dated Charlie Puth in 2015. However, Charlie Puth, the One Call Away hitmaker, shot down the dating allegations.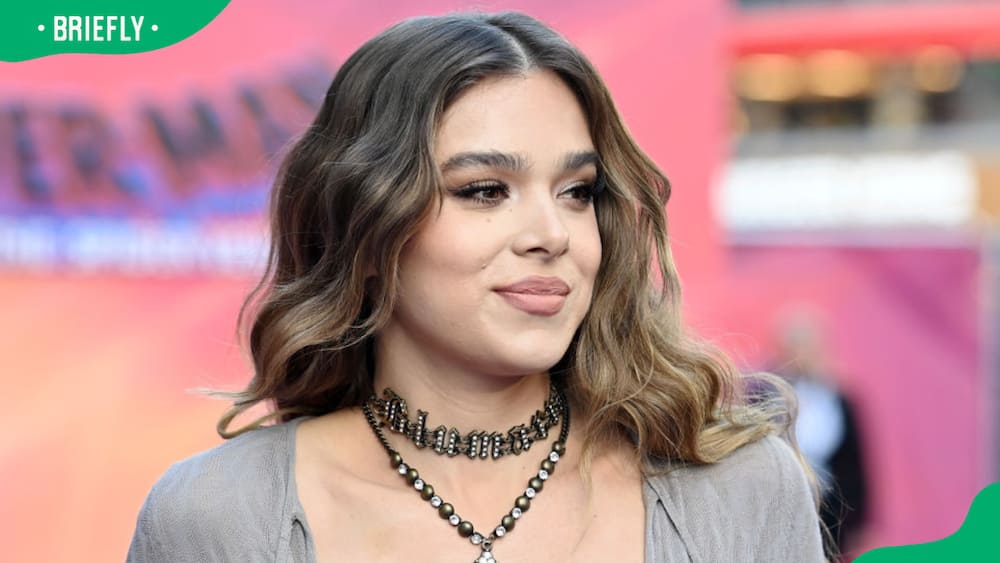 Is Hailee Steinfeld in a relationship?
In May 2023, rumours started that Hailee Steinfeld was dating Josh Allen. Even though none has confirmed the allegations, Hailee and The Spider-Man: Across the Spider-Verse star have been spotted on multiple occasions. Steinfeld was allegedly seen spending time with Josh Allen's mother.
Is Hailee Steinfeld currently single?
In August 2023, during his feature on an episode of the Pardon My Take podcast, Josh Allen did not confirm or deny the relationship. Nonetheless, he opposed the podcast's host referring to Steinfeld as his girlfriend.
Nonetheless, a source close to Hailee confirmed the dating rumours in May 2023, claiming the two had been "hanging out for a few weeks" and are a "cute couple." The source further referred to them as a cute couple.
Is Hailee Steinfeld gay? As highlighted in the details above, Hailee has stayed mum about her current relationship status. She also has not confirmed her sexuality, even though she identifies as an ally of the LGBTQ community.
READ ALSO: Fox presenter Tammy Bruce's spouse: What is her sexuality?
Briefly.co.za explored Tammy Bruce's spouse's sexuality. Tammy Bruce is a Fox presenter known for blatantly speaking her mind and opinions on American politics. She was a classical liberal but is now an independent conservative gay.
Tammy Bruce is an American activist, political commentator, host columnist and author. She was president of the Los Angeles National Organisation for Women (NOW) chapter in the 90s. She currently works as the president of the Independent Women's Voice.
Source: Briefly News