Lady Returns Boyfriend's Meager R30 Spending After 8 Months Together, Ends Relationship, Mzansi Reacts
In a genuinely unconventional move, a lady has decided to end her relationship by returning the R30 he spent on her
This amount represents how much he had spent on her during the 8 months they were together
This unexpected gesture has caught the attention of South Africans, sparking a wide range of reactions and discussions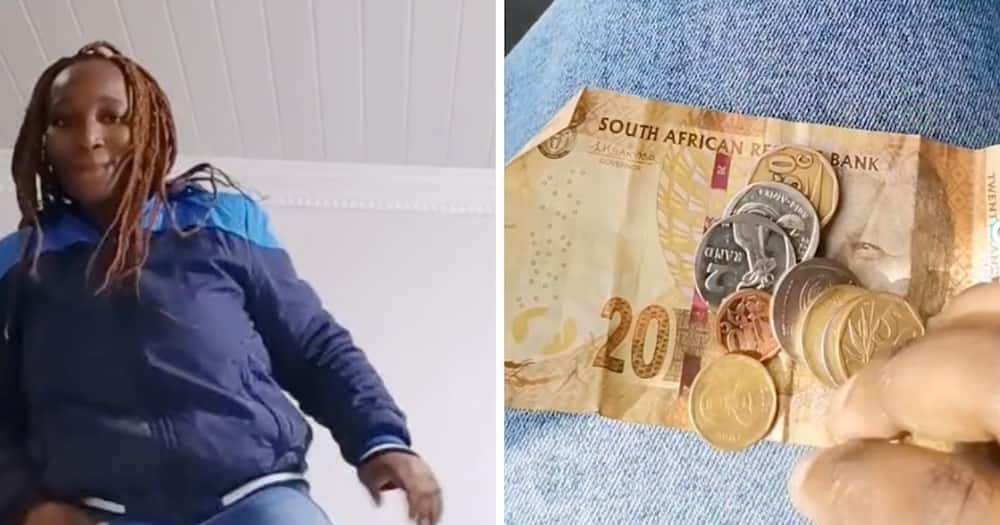 In a surprising turn of events, a lady has chosen to end her relationship by returning R30 to her boyfriend. This represents the amount he had spent on her during their time together.
Lady returns boyfriend's R30 expenditure after 8 months together
TikTok user @pearlmaphile's decision to share a video that showed that she gave back such a modest amount of money has raised eyebrows and sparked curiosity among the public about their breakup. While financial matters can sometimes play a role in the dynamics of relationships, this particular action stands out due to the sum involved.
Watch the video below:
Mzansi reacts to a man spending only R30 on his girlfriend
South Africans have taken to social media platforms to express their opinions. Some view the lady's gesture as a symbol of independence and a desire to sever ties cleanly. Others question the significance of returning such a small amount and whether it truly reflects the entirety of their financial interactions.
Peeps flocked to the comment section to share their views:
@Octavia said:
"You are worse yezwa."
@ntandomndebele555 commented:
"So for the whole 8 months you where counting."
@Elijah said:
"So he spended less than 30 rent the whole 8 months."
@Sugar commented:
"I told him to come take his R5."
@Dineo said:
"After 6 months,I gave him back his chappies, mind you that time it was 20c one."
Woman tries to dump Zulu gent, posts TikTok of his response to breakup, video cracks Mzansi up
In similar stories, Briefly News reported about a woman on TikTok who shared a video of how her Zulu boyfriend reacted to her trying to leave him.
The lady posted a hilarious WhatsApp message that she received after trying to break the news to him.
Online users were amused as they heard how the man jumped through hoops to deal with her message.
Source: Briefly News