Limpopo Man Loses Wife After Spending Family Business Money on Mistress: Mzansi Reacts to Reports
A woman found out her man was cheating, but he still got 50% of her pension in the divorce
After battling it out and getting a confession, she managed to get the perks revoked
Mzansi people clapped for her victory, throwing shade at the cheating man and his mistress
Infidelity is a dangerous game! This man has learnt the hard way after getting caught, which resulted in him losing his wife and her pension.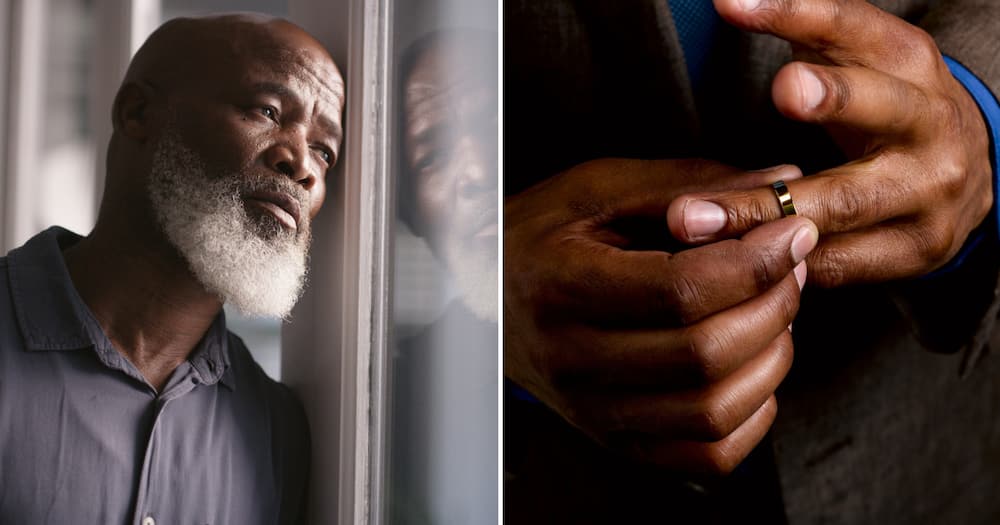 Cheating is ruining people's perspectives on love and leaving many too scared to put themselves out there. It's an epidemic in the dating world!
Angry ex-wife takes her cheating husband to court after he won 50% of her pension in divorce
IOL News reported that the two got married in October 1985 in Community of Property and, after 31 years, split due to infidelity. The lady tried her best to ensure the man got nothing, but unfortunately, the court ruled in her favour.
So, not giving up, she got in contact with the mistress and got a confession of the affair. This led to her ex-husband paying the price by having the portion he was taking of her pension revoked.
Mzansi shares opinions on the matter of the cheating husband
The publication took the news to Facebook, sharing all the saucy details with citizens. While some were not surprised, were still shook.
Tsitsi Gwanzura Mushaike said:
"That's fair, he can now wait for his mistress's pension fund."
Thula Gama was stern:
"He needs to grow up fast. He needs his mistress more than ever before now."
Hamilton Solomon laughed:
"You deserved this. Please go to your mistress."
Mokgethwa Kgalalelo clapped:
"Good, let him go live happily with his mistress."
Mzansi stunned by man who proposed to his bae after she cheated on him with his brother
In related news, Briefly News reported that a story of a man who proposed to his bae after she had been unfaithful to him with his brother of all people, left South African social media users stunned at his perseverance and maturity.
Online user @Life_After_18 caused abuzz on the Twitter streets when he shared a screenshot of the man's tweet where he shared a glimpse into the story behind his proposal, and Saffas were never ready.
The tweet, which also features photos of the woman's hand with the engagement ring, reads:
"She finally said yes! I was heartbroken the first time she said no, but I knew she thought I hadn't forgiven her for sleeping with my brother. But that trauma was cleared when I stayed at a mental facility for a month. Glad we can grow together so that true love can win. #LoveWins."
Source: Briefly News