Mthunzi Mdwaba Takes Decisive Action, Cancels Government Contracts Amidst R500M Bribe Demands
Mthunzi Mdwaba has revealed that facing a R500M bribe proposal, abruptly cancelled all contracts he had with the government
Mdwaba shared the stress of dealing with bribery, explaining why he terminated all ties with the government and the frustrations that led to this bold move
South Africans rallied behind Mdwaba on social media, expressing belief in his corruption allegations against the ANC
JOHANNESBURG - Thuja Capital CEO Mthunzi Mdwaba has revealed that he had to cancel all his government contracts after soliciting a R500 million bribe from high-ranking politicians in the African National Congress (ANC).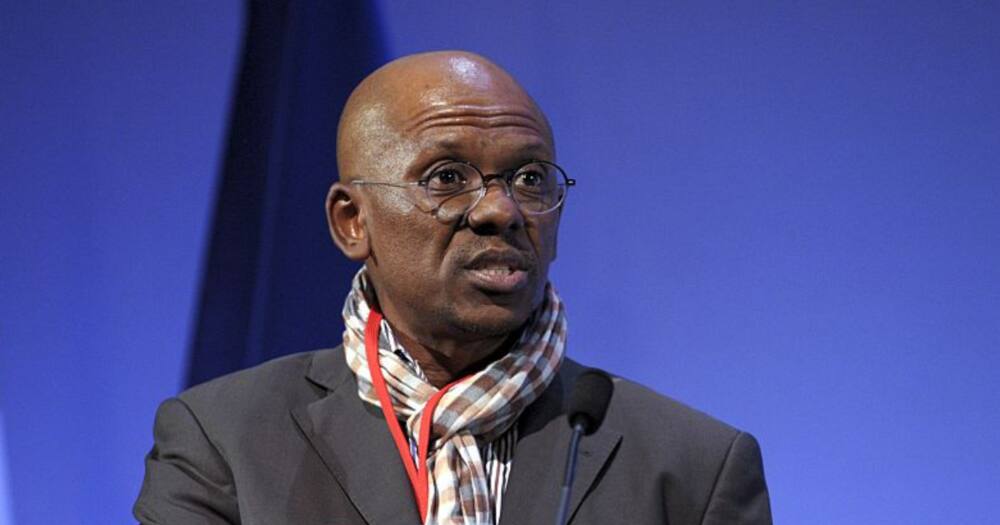 Mdwaba says he one day just broke it to his sales team that all business they had with the government was ending on that day.
Mdwaba details his rollercoaster relationship with government
Speaking to eNCA, Mdwaba said his relationship with the government was moronic. The business mogul said he would train people who would participate in the tender with his company, only for the government to close the tender and reopen advertising. He said:
"The government ended up coming to me and saying, "Why are you not responding anymore?", I said because I am called to go for coffees that I don't understand when I've already won. When I win and I say I don't want to go for coffee, they close the tender and reopen advertising, we win it again and I said this is moronic."
South Africans rally behind Mdwaba
Netizens were left supporting Mdwaba in his claims of corruption in the ANC organisation. Commenting on a post by the broadcaster on X, this is what they had to say:
@mdaka69 said:
"He lost the deal, he should move on. Sadly, he was put in a situation where he couldn't establish direct links to the implicated person."
@GcieMntungwa commented:
"He knows his story and he said he has proof of that. And you can see his confidence plus he sticks to his story and explains everything. I believe him."
@lsgmgl80 remarked:
"Rest this guy, he is one of the people who are tired of the corrupt ANC, it's a pity our judiciary will, by all means, protect those guys."
@Madidimale1 commented:
"I believe him but I know he is only twerking because of the fallout. The chap has been eating with his mouth closed."
@Dzi_Tshikushini said:
"He must show us the proof. Looks like he's cut from the same cloth as those ministers, he just got the short end of the stick. Scammer scammed."
@Mlu_taj denoted:
"Without a doubt, where there is smoke there is fire. These Cadres stay doing such things it's just that being a whistle-blower in SA seems to be a straight ticket to assassination because it seems the state 'can't' protect them."
@AfrikaMonate remarked:
"It's going to be hard to prove. The accused will simply say Mthunzi Mdwaba met with scammers who were name-dropping intending to scam him out of millions of rands."
@CerThec96174 said:
"Mdwaba is throwing stones at his aspirant co-looters because his attempt at public funds grand theft failed spectacularly."
Fikile Mbalula opens case against Mthunzi Mdwaba
In a previous report by Briefly News, South Africans were left fulminating against African National Congress (ANC) Secretary-General Fikile Mbalula after he opened a crimen injuria and defeated the ends of justice case against the former chair of Productivity South Africa and CEO of Thuja Capital Mthunzi Mdwaba.
Mbalula opened the case at Sandton Police Station after Mdwaba blew the whistle on Mbalula and three other ministers' alleged attempt to drum up a bribe of R500 million from the profits his company stood to make out of R5 billion for an Unemployment Insurance Fund (UIF) jobs scheme.
PAY ATTENTION: Сheck out news that is picked exactly for YOU ➡️ click on "Recommended for you" and enjoy!
Source: Briefly News