President Cyril Ramaphosa Jeered at for Promising Woman Job in Viral Video: "Cyril Is Another Liar"
South African President Cyril Ramaphosa assured a citizen that she would be given employment
This was during an electioneering campaign for the ANC in which the president visited the woman in a viral video
Netizens in the country laughed heartily at him and accused him of selling the woman's dreams
Tebogo Mokwena, a Briefly News current affairs journalist in Johannesburg, South Africa, covered policy changes and elections at Daily Sun and Vutivi Business News for over seven years.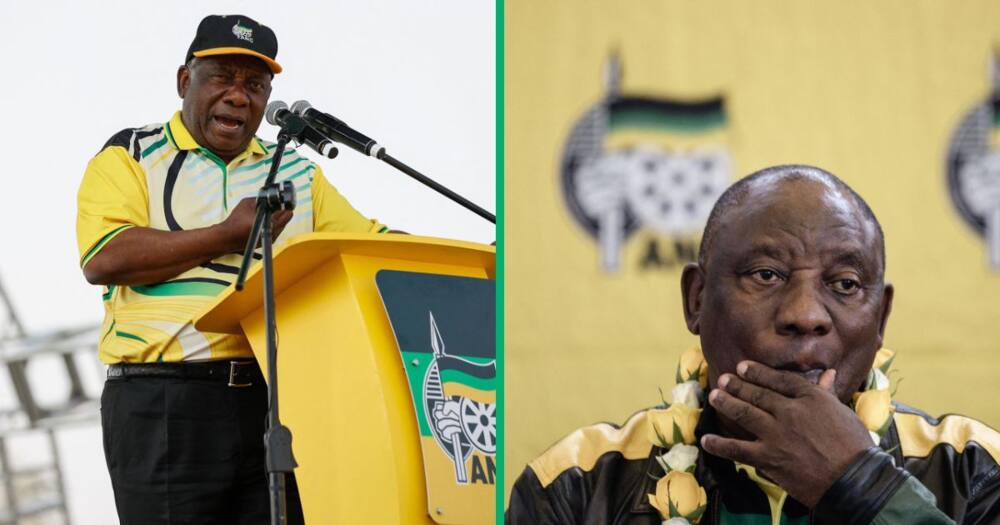 South African President Cyril Ramaphosa was turned into a laughing stock after he promised a woman a job in a viral video. The video was part of Ramaphosa's campaigning and he is shown discussing the woman's employment prospects in the clip. Netizens joked and exclaimed that it was a wonder that anyone would fall for Ramaphosa's electioneering.
Ramaphosa promises woman job
@MDNnewss posted the video on their X account. In the video, which lasted for over a minute, Ramaphosa talks to a woman who tells him she studied to be a teacher. She also said that the National Student Financial Aid Scheme funded her studies and paid her tuition.
It was difficult for her to get employment, and after the two shared a joke, Ramaphosa promised her a job. He tells her she will be a teacher and get a job because her skills are essential. Watch the video here:
South Africans don't believe Ramaphosa
Netizens poked fun at Ramaphosa and laughed at the woman. Some even suggested that she was laughing at the president's promise.
Name can be blank said:
"She's laughing her lungs out, yet she's sitting at home with a degree paid for by the taxpayers through the useless government, a very useless government."
uSandz asked:
"Y'all still fall for this?"
T suggested:
"One of two possibilities: they arranged this discussion word for word or selected a favourable discussion. Where are the videos where people ask about ANC corruption? Cyril is just another liar."
Kwazi.M wrote:
"After the elections, it's back to default settings. You will be home for another of his terms."
Alejandra added:
"Suddenly, he became a Jehovah's Witness, knocking door-to-door."
Jaytay exclaimed:
"The lip service had this evil force accompanying it. People agree to anything he says."
Cyril Ramaphosa promises end of loadshedding
In a similar article, Briefly News reported that Cyril Ramaphosa promised that loadshedding would end.
Ramaphosa spoke after several of the units at the Kusile Power Station were restored after maintenance. Ramaphosa asserted that this means that the country's electricity levels would improve and move towards having no loadshedding.
South Africans do not believe him and criticised him for making empty promises.
Source: Briefly News