Identity of Body Found in Thabo Bester's Mangung Prison Cell Has Mzansi Calling for Justice: "Pure Evil"
It seems that wherever you go in South Africa, you cannot escape the news about convicted felon Thabo Bester
Recently, the identity of the burned body found in Bester's cell after his escape has been identified
The father of Katlego has spoken up about his son's body being used in the crime, and Mzansi is outraged
Katlego Mpholo's charred body has been positively identified as the one Thabo Bester used to escape from prison. A wave of anger swept across Mzansi as the victim's identity was revealed.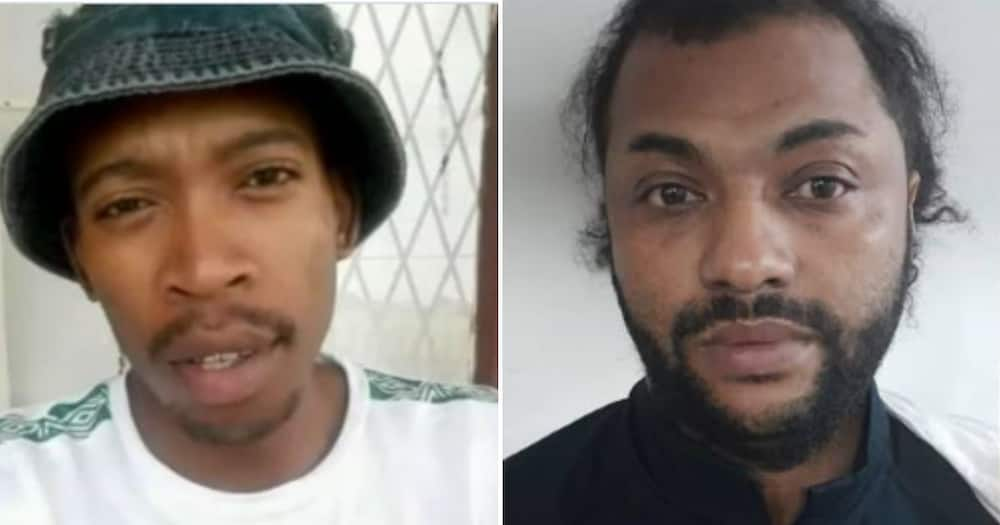 To fake his death and get out of prison, the convicted felon used Kalego's body. Thabo managed to break out of jail by setting his cell on fire.
The Father of the victim found in Thabo Bester's wants answers
The victim's father is devastated and wants to know how his son's body ended up in Thabo Bester's possession. Batho Mpholo told ENCA he had spent the previous year interviewing for his missing kid.
During the interview, Katlego's father expressed his scepticism toward the police report, which states that his son fainted in town and was afterwards hospitalized. According to Batho, there are lacking details. He pleaded with the police to reveal the truth.
Watch the interview here:
Video of Katlego Mpholo's father has Mzansi feeling outraged
After seeing the interview with the distraught father, South Africans demanded accountability. Mzansi agrees that Thabo deserves the maximum penalty for his heinous deeds.
Briefly News compiled some of the top comments:
Referring to Thabo's sidekick, Dr Nandipha, @lorijean23 said:
"She's more than evil. Sorry to the family; rest easy, Katlego Mpholo. Apologies on behalf of this government that failed you."
On Youtube, Bhubesi also had things to say about her:
"Nandipha claimed three bodies. Imagine the other families of the other two. This is sick; I can't even call her Dr anymore."
@justnyoo had some encouragement about the police:
"I think among all the criticism we have been giving the SAPS, these days there is an improvement. Good steps in the right direction."
@_mrthabiso32 didn't know how they could sleep:
"We live with the devil on this earth. How do people sleep at night knowing what they have done?"
@TshweuMoleme was just as confused by the police version of events:
Dr Pashy opens case against Dr Nandipha and Thabo Bester, sparking speculation: "Saving her skin perhaps?"
There is no end to the shocking news in the Thabo Bester saga. Recently, Briefly News reported that Dr Pashy had opened a criminal case against Thabo Bester and Dr Nandipha Magudumana.
Dr Pashy was dragged into the Thabo Bester drama when two of her passports were found in Dr Nandipha's possession.
Not everyone in Mzansi believed the charges were genuine. Some think she was trying to cover her tracks and was part of Thabo's escape.
Source: Briefly News