Lucas Radebe Has Eyes on SAFA Presidency, Mzansi Rallies Behind Him: "Definitely Has My Support"
Former Bafana Bafana centre back, Lucas "Rhoo" Radebe, has opened up about his aspiration to be SAFA president
He said he let his intentions known to the head of SA football but was sent from pillar to post
Netizens however expressed their need for change, and a figure of his class spear the struggling association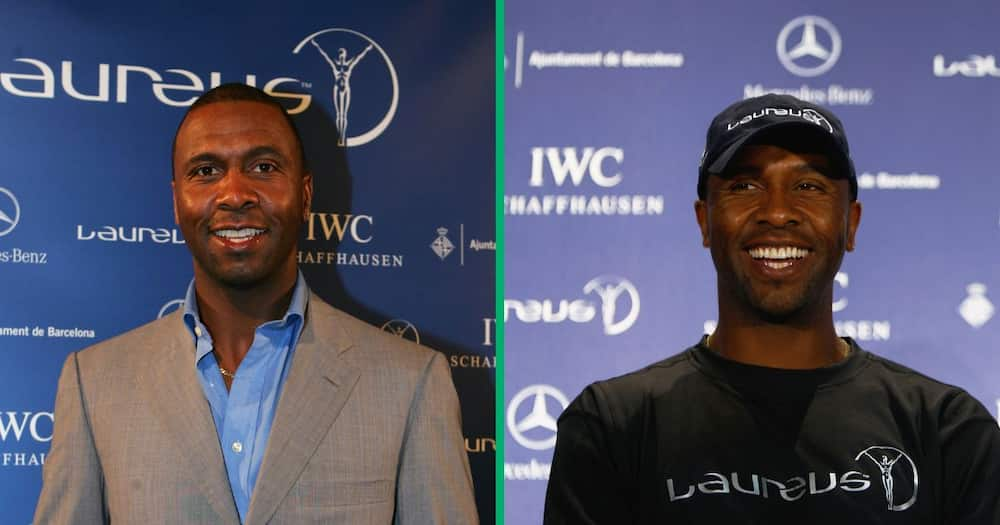 One of the most successful retired Bafana Bafana players Lucas Radebe has made his intentions clear to be the head of the South African Football Association (SAFA).
Lucas Radebe eyes SAFA president position
The former Kaizer Chiefs star's efforts to dethrone controversy-smeared Danny Jordaan, he told Sunday World that his efforts are not bearing fruit as he was told to go through structures before being considered:
"For me, having played for the national team makes me part of the structure of football. I have also served on one of the committees, so I don't know what structure they want me to go to.
"Yes, he [Jordaan] has done well, and we are where we are today because of his hard work but unfortunately the game has evolved – new things are being implemented, new ideas are needed and the best people to do that are former players.
"So, all I am asking for is to be given a chance to also work and go to all the regions with my ideas. I am not asking for any favours but for an opportunity because this is not about me but the future and legacy of our football.
Mzansi petitions for Rhoo to be head of SAFA
Netizens believe in Radebe's capabilities to take the national football association to greater levels, however, they felt like the sport had gatekeepers:
@Sihle_ZA_ affirmed:
"We support @LucasRadebe. A perfect fit. Let the transition be smooth and corrupt-free. Danny must leave without drama."
@Nyathi_nsindane wished:
"Long overdue. All the best in his fight."
@Unahinanaye said:
"I'm in support of this move, it will benefit the entire country."
@thapelomalebo added:
"He definitely has my support."
@Claudatiousss was impatient:
"Future, please can the future be now. Asseblief man."
@thembakhanye30 was not hopeful:
"ANC elects SAFA presidents. Forget Rhoo. Other countries are using former footballers to improve their standard of football but here, hhayi khona."
Caster Semenya talks about her book The Race to Be Myself: A Memoir
In other sports stories on Briefly News, 800m Olympian Caster Semenya opened up about her tell-all book, The Race to Be Myself: A Memoir.
The gold medalist said the book spoke about the struggles, triumphs and humiliation she went through as a black woman of her class in the prestigious world sport competition.
Source: Briefly News