Pawn Stars' net worth: What are they actually worth in 2022?
Pawn Stars is an American reality TV show filmed at the Gold & Silver Pawn Shop in Las Vegas, Nevada. The show follows the pawn shop's daily activities, including the negotiations between the staff and people looking to sell or pawn different artefacts. The show became the highest-rated television series on the History network when it premiered in 2009. What are the Pawn Stars' net worth in 2022?
PAY ATTENTION: Click "See First" under the "Following" tab to see Briefly News on your News Feed!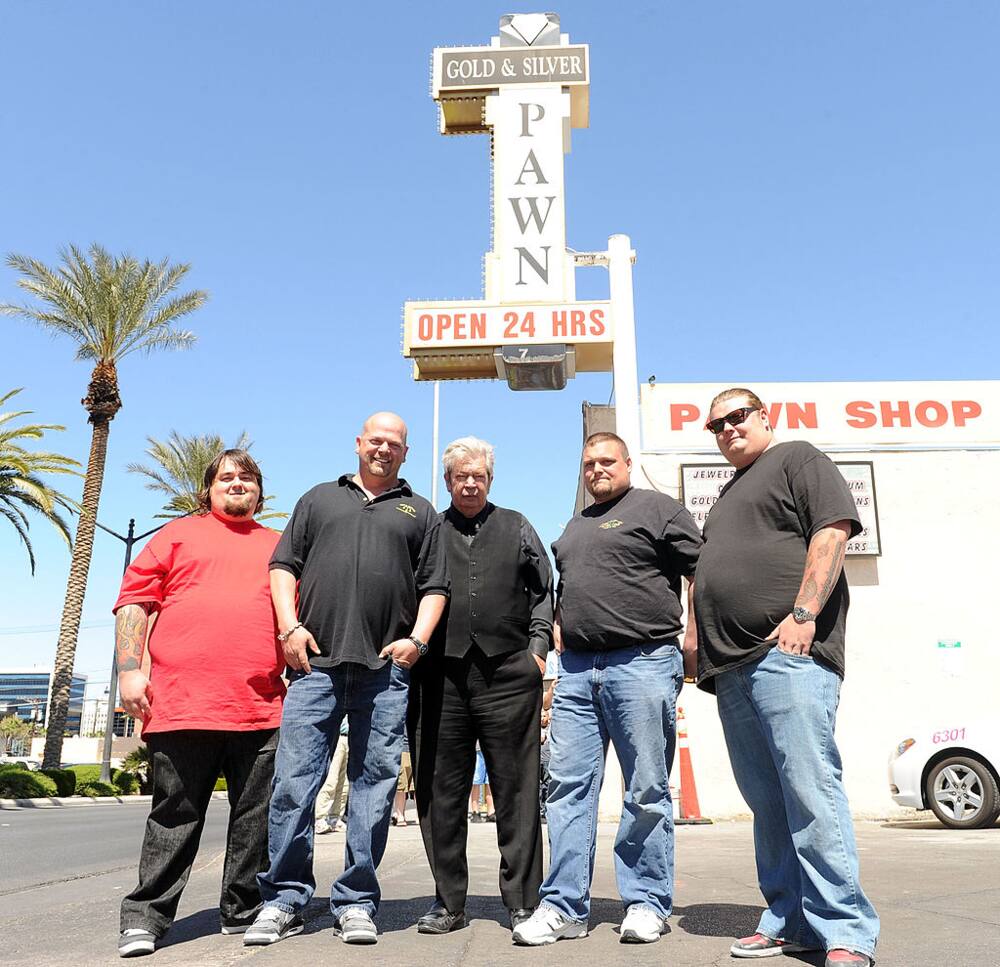 The background narration on Pawn Stars is often done by one of the Harrisons or Chumlee. Besides customer-staff interactions, the show also highlights the interpersonal conflicts between cast members.
Pawn Stars' net worth
How much are the Pawn Stars worth? Here is a look at the net worth figures for the main cast members and those in minor roles.
Main cast
The show has four main cast members (one passed away in 2018). Here is a look at their respective net worth figures.
PAY ATTENTION: Never miss breaking news – join Briefly News' Telegram channel!
Richard' Old Man' Harrison: $5 million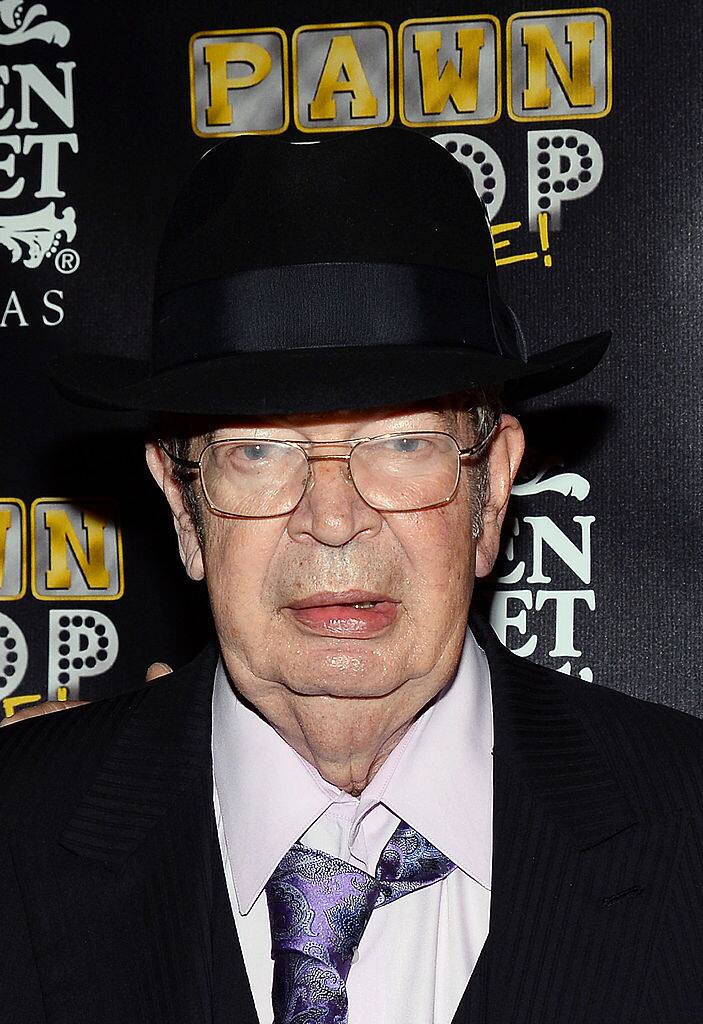 Before his demise in 2018, Richard Harrison served in the United States Navy. After his service, he invested and lost a million dollars in the American real estate market. This prompted him to relocate his family to Las Vegas in search of a new start to life.
Richard then opened the Gold & Silver Pawn Shop in 1988. The shop would accept various items, including antique cars, Rolexes, and musical instruments. The Old Man's uncanny precision in assessing the value of different artefacts led to the business's quick growth.
His business skills quickly made him the unrivalled king when it came to spotting and purchasing underpriced items, at times even from rival pawn shops. Richard's $10,000 investment in his pawnshop had grown into a multi-million-dollar business within a short time.
On the show, Richard was often heard sharing humorous musings from the comfort of his office. At the time of his demise, he was worth $5 million, a fortune that his family inherited.
READ ALSO: Glow TV A Touch of Love: cast, plot summary, full story, teasers
Rick Harrison: $8 million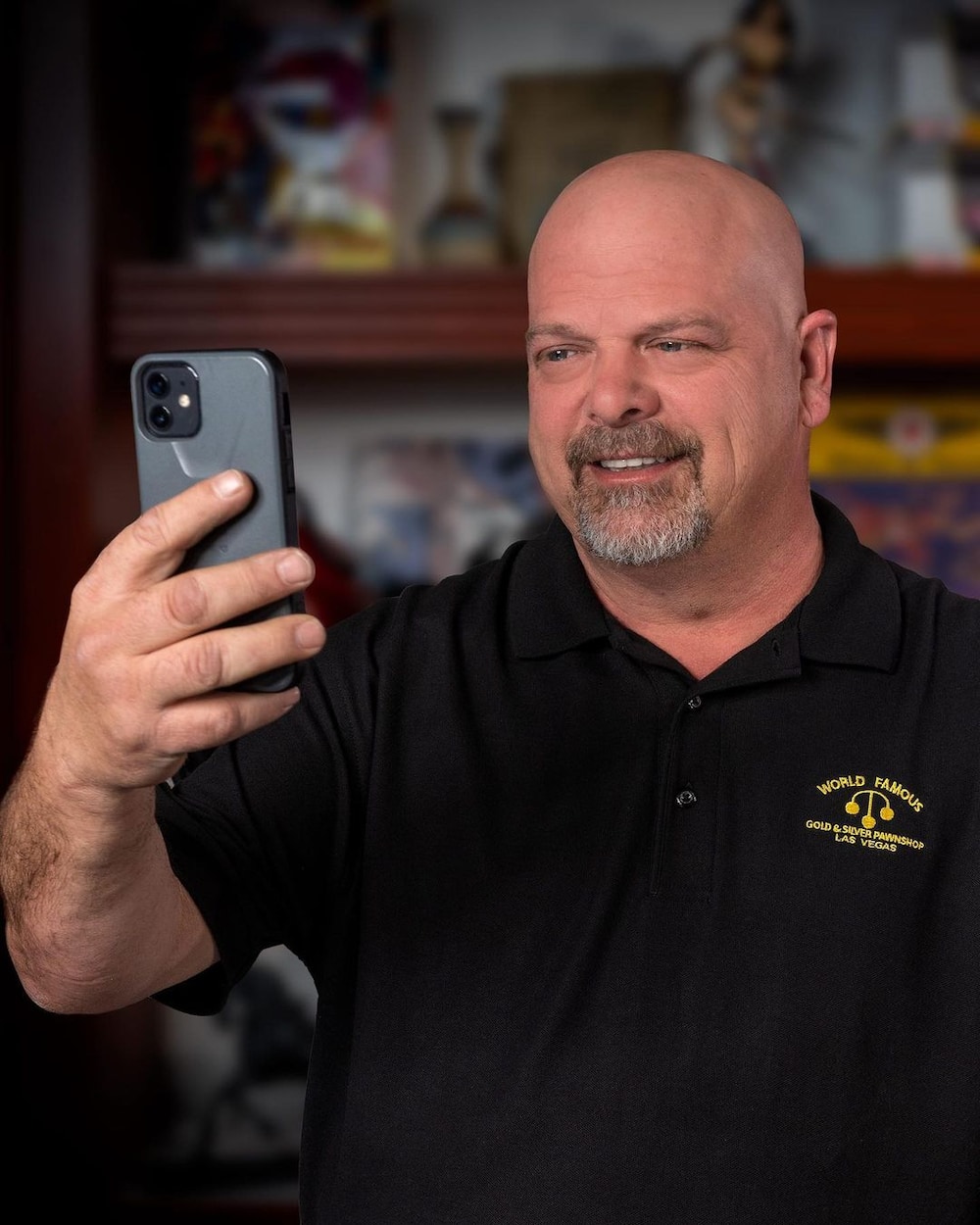 Since its inception more than three decades ago, Rick Harrison has been part of the Gold & Silver Pawn Shop. His keen eye quickly earned him the title 'The Spotter.' As far as a wide range of items goes, Rick is the man to spot anything fake or stolen.
Before Richard's demise, Rick would often act as the middleman between the Old Man and his grandson, Corey. Rick was trained in the pawn business since the age of 13 and even dropped out of high school to pursue his fake Gucci bag business.
At the age of 23, Rick joined his father's then-new pawn shop. Since then, he has amassed a wealth of experience in novelty and antique items. He is often depicted as the most experienced item appraiser on the show. Rick's net worth in 2022 is estimated to be $8 million.
Corey Harrison: $4 million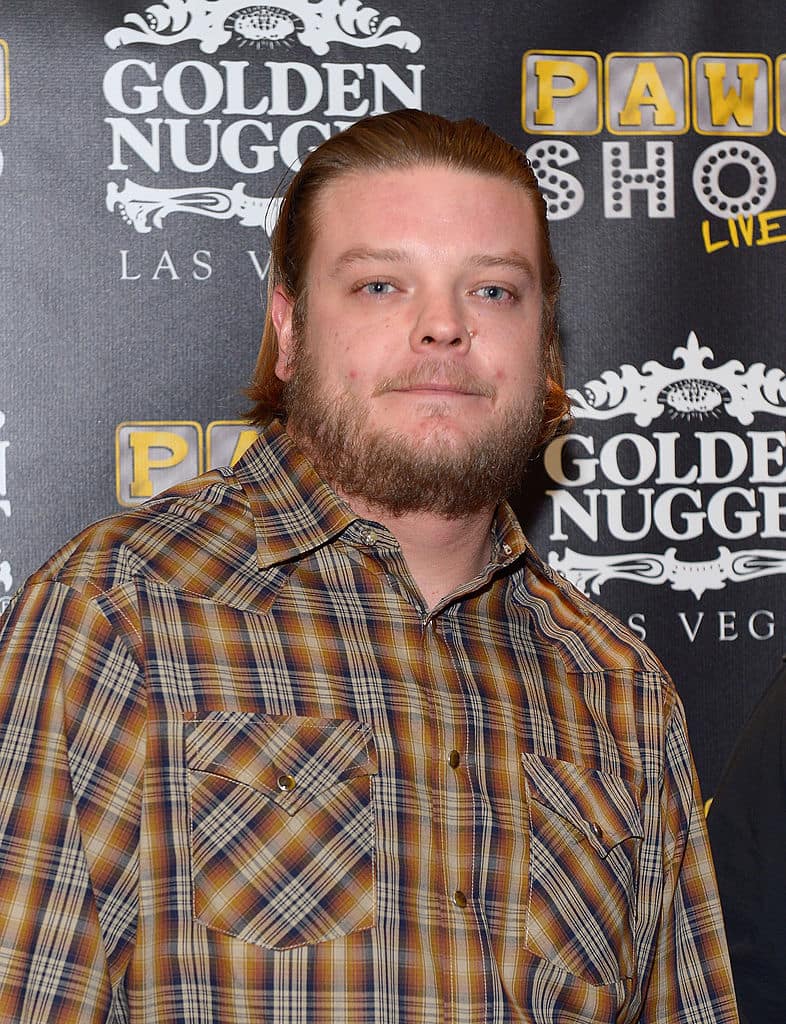 Corey' Big Hoss' Harrison is Rick Harrison's son and began working at the Gold & Silver Pawn Shop when he was nine years old. Like his father, Corey is a skilled appraiser and can easily spot a cheat. Besides appraisals, Corey also handles eBay clients and anything to do with hiring and firing.
On the show, Corey and Rick have a complex relationship. Corey thinks that his dad treats him like a slave. On the other hand, Rick believes that Corey still has much to do to prove his worth and earn his place in the business.
Corey spent a lot of his childhood years at his grandfather's business polishing and admiring antiques. He hopes to eventually take the role of the head boss when his dad retires from the business. His current net worth is about $4 million.
READ ALSO: Suidooster cast: A-Z Exhaustive list of cast members with pictures
Austin Russell: $5 million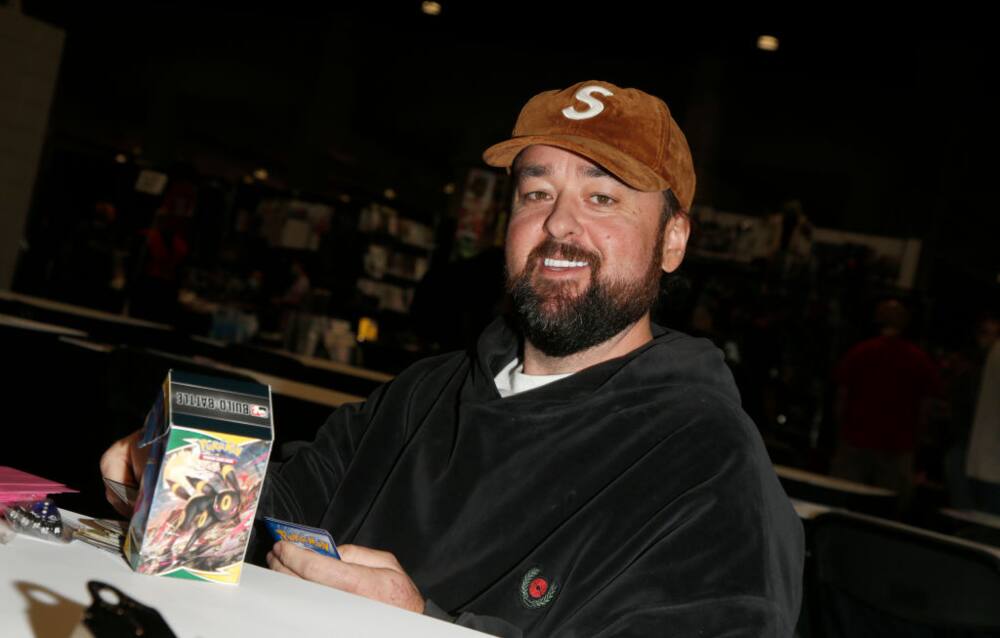 Austin 'Chumlee' Russell is Corey's childhood friend. Just like Corey, Austin has been part of the Gold & Silver Pawn Shop ever since he was a kid. Everyone at the shop loves Austin even though he is often on the receiving end of endless jokes.
One of the reasons the other cast members barely take Chumlee seriously is his unrelenting attempts to get Corey to buy items that entertain him, such as circus items and video games. Most times, the said items have no real business value. Still, he is extremely skilled in appraising novelty items, vintage toys, pinball machines, and sports-related memorabilia.
Additionally, Austin's heart of gold is often viewed as bad for business, even if it's excellent for customer service. He always wants the best deal for the patrons and regularly takes their side. His nickname, Chumlee, comes from a cartoon character known as Chumley.
Austin has a successful side business selling custom t-shirts. His current net worth is about $5 million.
READ ALSO: S3's A Cut Above the Rest: cast (with images), prize, start date
Recurring cast members
Besides the main cast members, there are several others who make recurring appearances. Here is a look at the most regular ones and their net worth in 2022.
Murray SawChuck: $15 Million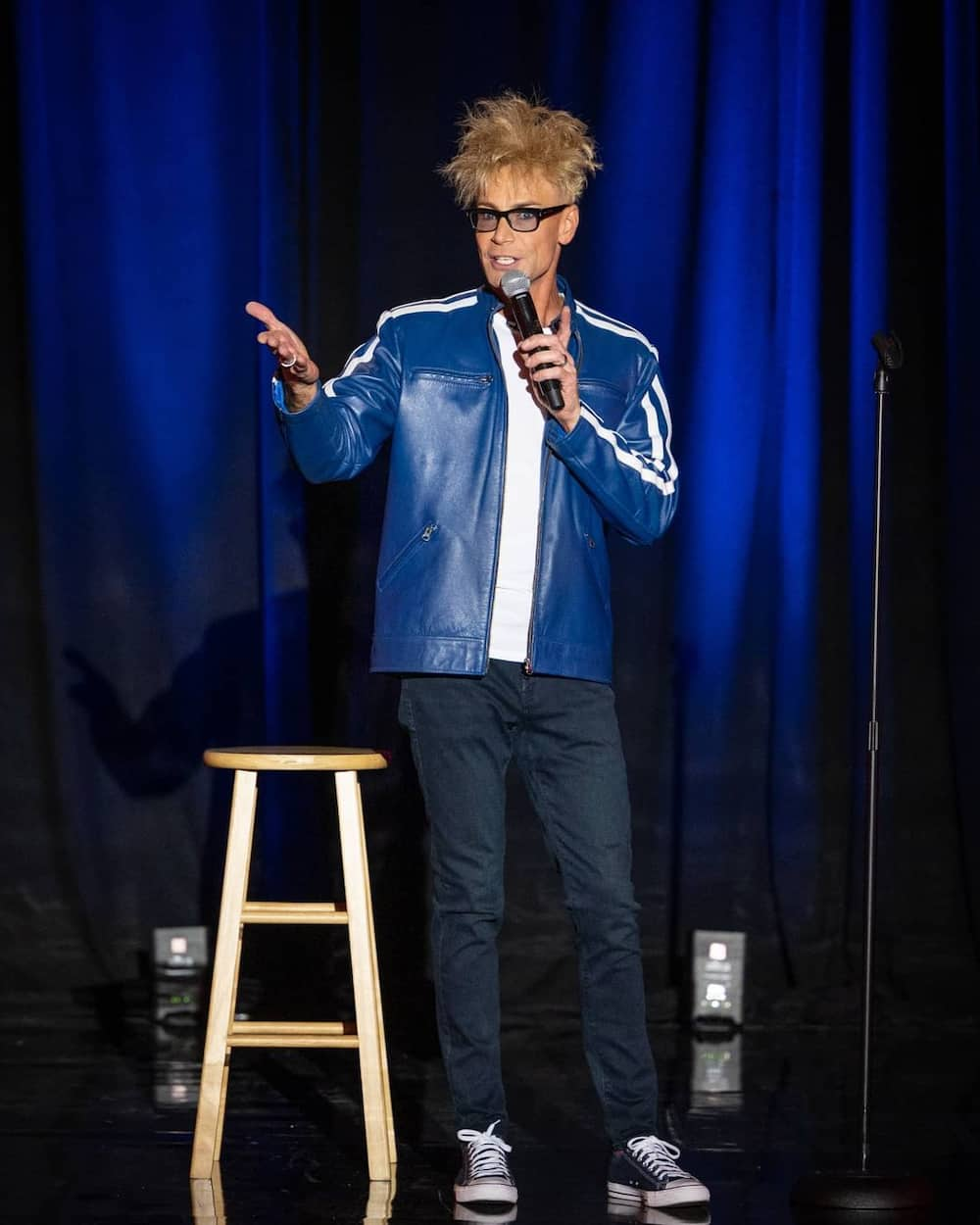 Who is the richest person on pawn stars? The answer is Murray SawChuck. Murray is an illusionist and magician who often makes appearances in Pawn Stars. His career as an illusionist began when he participated in the hugely popular show America's Got Talent and performed some incredible feats.
He has been brought into the shop to give expert appraisals on several items. Murray is based in Las Vegas, placing him just a short distance Gold & Silver Pawn Shop.
Additionally, Murray has become a close friend to the current boss at the pawnshop, Rick Harrison. His latest appearance was when he came in to look at an original copy of a book titled The Expert at the Card Table, a book considered to be the pinnacle of literature for magicians.
Murray's current net worth is estimated to be $15 million.
READ ALSO: My Identity Starlife cast, plot summary, full story, teasers
Johnny Jimenez: $1 Million
Johnny Jimenez often comes to the pawnshop to appraise vintage toys. When not on the show, Jimenez runs a business known as Toy Shack in Las Vegas. Like other recurring cast members, Jimenez is friends with the staff at the Gold & Silver Pawn Shop.
Additionally, Jimenez has played several minor roles in various films. His current net worth is about $1 million.
Mark Hall Patton: $2.5 Million
Affectionately known as 'The Beard of Knowledge,' Mark Hall Patton is among the best-known experts on history matters. He is particularly well-versed in 20th-century artefacts and is an administrator for two American museums.
Patton has made numerous appearances on the spinoff show known as American Restoration. He never gives monetary estimates for items on the pawnshop. Instead, he focuses on validating the items' authenticity. His current net worth is about $2.5 million.
Danny Koker: $13 Million
Danny' The Count' Koker is an accomplished automobile and motorcycle appraiser who also happens to be an expert at restorations. He appears on Pawn Stars whenever a motorcycle or vehicle is brought in for sale.
Danny is also the lead cast member on the reality television series Counting Cars and American Restoration. Additionally, he owns Count's Kustoms, a shop dealing with the restorations of vehicles and motorcycles. Danny's current net worth is estimated to be $13 million.
READ ALSO: Netflix movie Happiness Ever After: cast, trailer, release date
Craig Gottlieb: $8 Million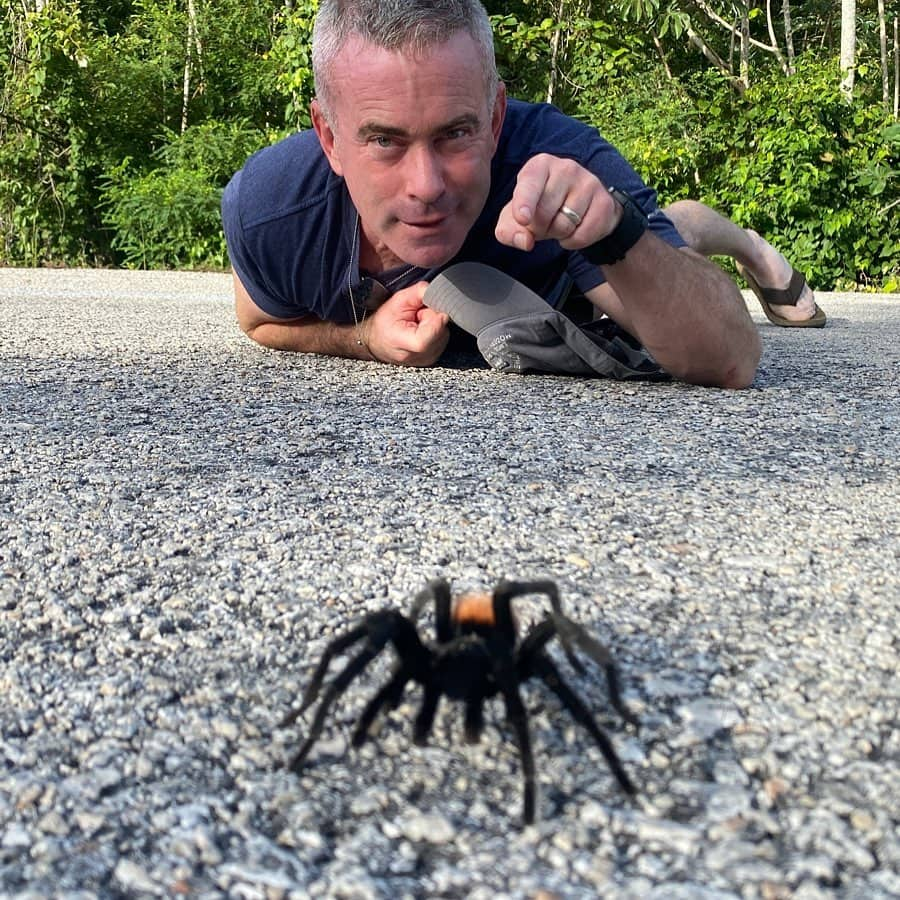 Craig is a firearms expert who often gets called into the Gold & Silver pawnshop for numerous weapons-related appraisals. He also owns the Craig Gottlieb Military Antiques, one of the country's largest militaria dealerships.
Like Danny Koker, Craig has also appeared on the American Restoration television show and regularly lands minor roles in television shows, documentaries, films, and special features on different television networks. Craig's current net worth is about $8 million.
Vic Flick: $500,000
Vic Flick is often called in to do appraisals on musical instruments. With over 70 years of experience in the music industry, Vic has become an expert in musical instruments. In addition, he is credited with writing and performing the original James Bond soundtrack.
Flick's current net worth is about $500,000.
The Pawn Stars' net worth varies from one cast member to another. This is due to factors such as length of time in business, side businesses, and appearances in other shows. Still, the figures of the main cast members do not have huge differences.
READ ALSO: Zee World My Heart Knows: cast, plot summary, full story, teasers
Briefly.co.za recently published an article about the cast, plot, and teasers related to the show My Heart Knows. The series' Indian title is Tujhse Hai Raabta and currently has more than 700 episodes. Like other amazing Indian shows, Tujhse Hai Raabta has a compelling story and an immensely talented cast.
The show premiered on 15th October 2021 on Zee World and replaced the long-running series, The Good Son. Try out the show for the emotional rollercoaster that unfolds in one of the best bittersweet stories to ever grace TV.
Source: Briefly News