Bonang Dorothy Matheba is a South African television and radio personality who was born on the 25th of June 1987. Bonang Matheba, who is often referred to as Queen B, is also a businesswoman and an author. She rose to the limelight in 2002 at a young age and has remained quite popular to this very day. Her celebrity lifestyle is often under scrutiny as most people like to know all the details including where she lives, what she is wearing and her latest luxury purchases. Let's have a look at Bonang Matheba biography.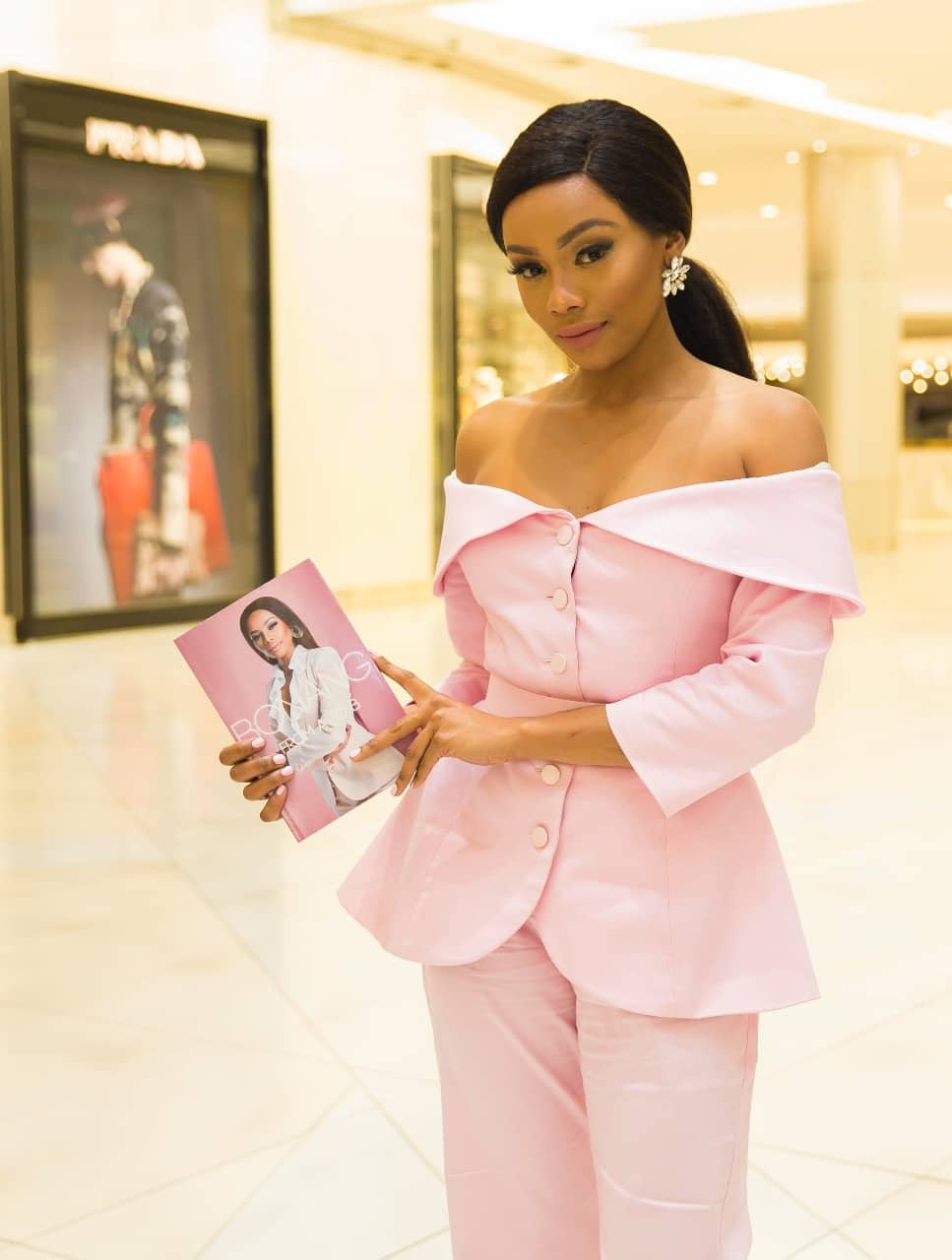 In this article, we have written all about her life, career, and family. Read on and know more about your celebrity.
Bonang Matheba profile
Born: 25th June 1987
Age: 31
Nationality: South African
Marital status: single
Occupations: Businesswoman, television, and radio personality
Famous for: TV series Being Bonang, fashion
Net worth: 7.2 million dollars
Instagram: bonang_m
Facebook: Bonang Matheba
Bonang Matheba biography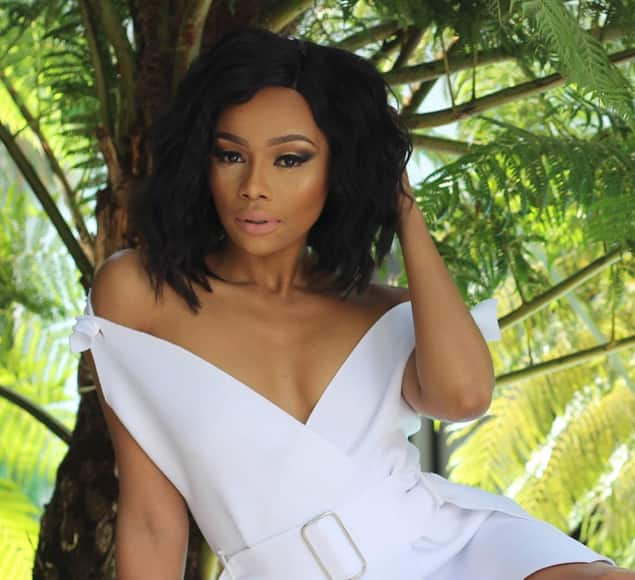 Bonang Matheba age is currently thirty one and her other name is Queen B. She rose to the limelight in 2002 and has been active since then until this very day.
Matheba got a breakthrough when she was fifteen when she appeared on television on "Manhattan's Fantasy Challenge."After the show, she went back to study and enrolled in a course dealing with marketing at the University of Johannesburg. Her first job came in 2007 where she gained popularity in a music show dubbed "Live." In this show, she had already auditioned five times and gone to great lengths moving from a city to city to do the auditions. Her persistence was outstanding and so were each of her performances; she was crowned the winner as a result of that. Bonang was subjected to pressure due to the popularity that she had to drop out of school and focus on her career. Her parents, particularly her father, a former university professor, was not impressed with her dropping out of school.
Bonang Matheba career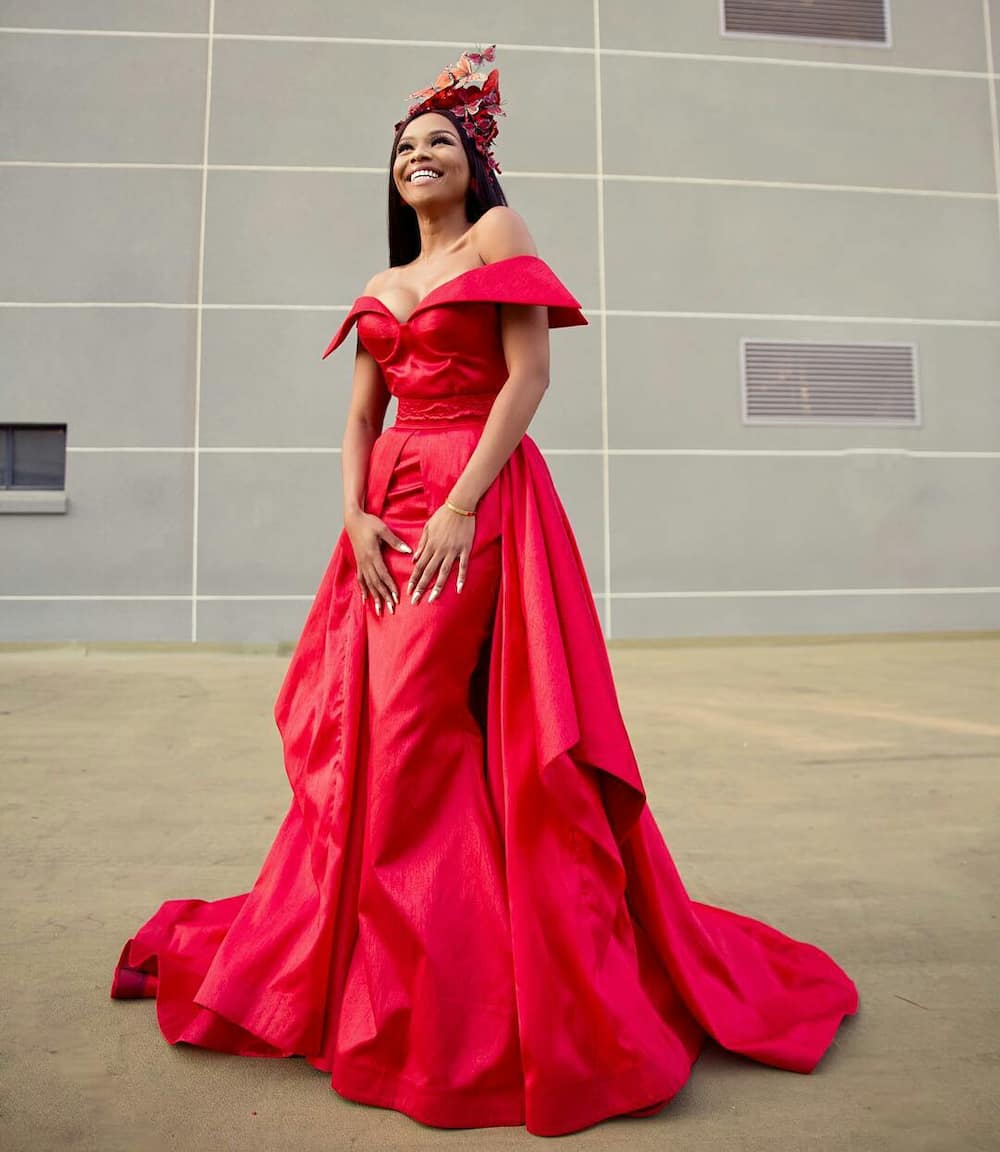 She did not give up hope despite the challenges and went on to pursue her career. Her show, Live, gained quick popularity, and it was South Africa's most watched series every Friday night. She was named "South Africa's original it girl". Since then, she has had many music and television awards such as South Africa Music Awards, South African Film, Television Awards, Channel O Music Awards and many other beauty pageants like Miss South Africa. In 2008, Bonang launched her clothing line which she called Just B. She partnered with a retailer called Legit and later on worked with a designer based in London to make handbags. The brand was then called The Baby Star. Then in 2009, she sent a demo tape to a radio station called Y-Fm but was rejected for two years. Later on, she received her show called the B-hive which caught the attention of many young listeners.
In 2014, Bonang worked with Woolworths to start a lingerie line called "Bonang for distraction." In the very same year, she became the new radio deejay for Metro FM after replacing Siphokazi who had initially replaced Azania Mosaka.
The Front Row had many listeners until a dispute took place with the manager pertaining an on-air reshuffle with her rival Lerato Kganyago without her being notified. She resigned from the radio station the next day.
In 2016, she became the ambassador of Ciroc vodka in Africa with a fashion designer called David Tlale and other deejays and artists. In 2017, she went to Brazil, and after the trip, she became the African brand ambassador for Ipanema Sandals. During her tour in Brazil, she met with the sandal makers and went ahead to shoot an advertisement in Rio de Janeiro. In 2007, a reality show was released called "Being Bonang." Later on, the show became very popular since it was airing her day to day life. In May 2018, Season two was released, and it is available on DStv channel 103.
Bonang Matheba family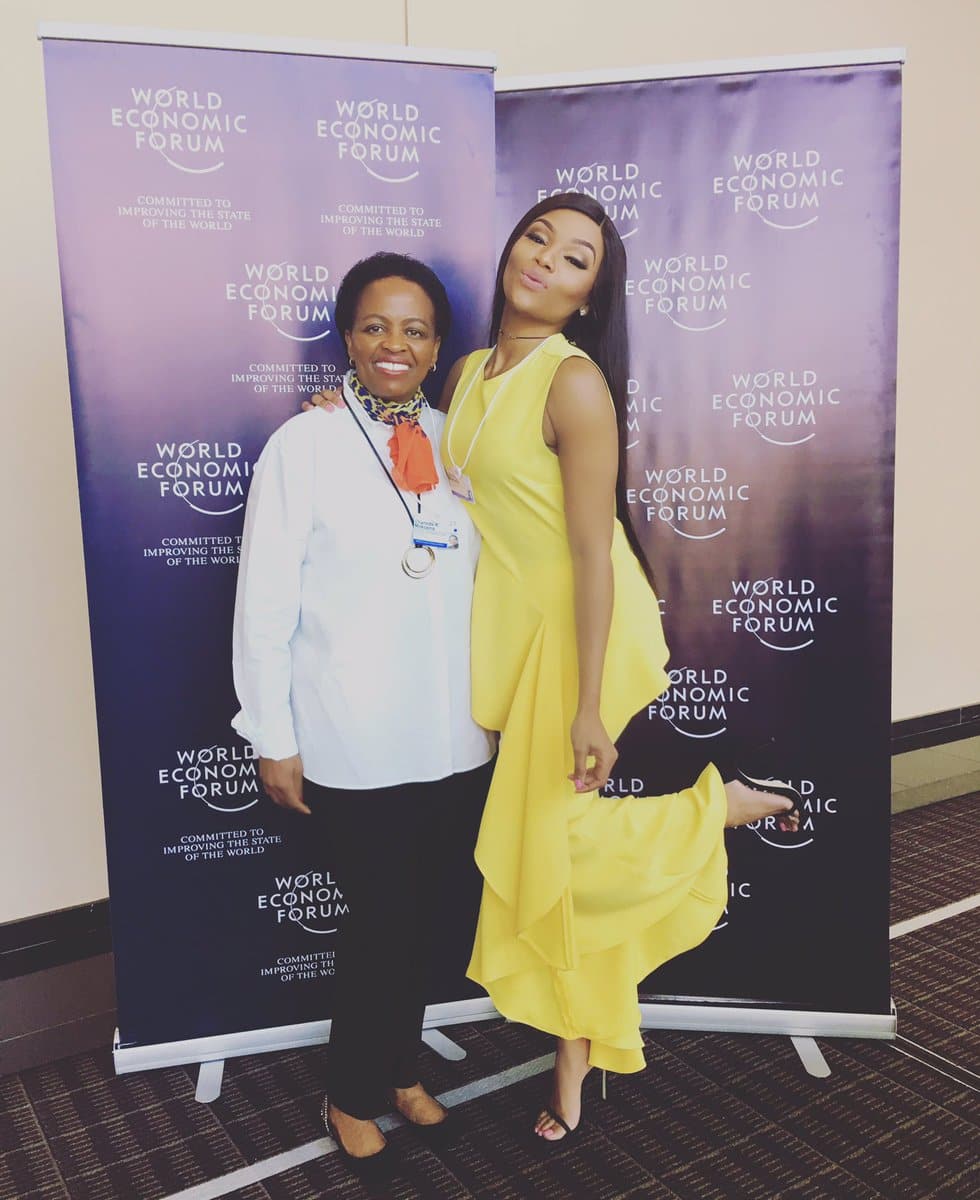 Bonang was born in the North Westerly part of South Africa to Charlotte and Gampi Matheba who are Bonang Matheba parents. Her mother was the Corporate Head of Human Resources in one of the renowned agribusiness companies. Her father, on the other hand, was a senior lecturer at the University of North West.
Who are Bonang Matheba siblings? Nthabiseng is her blood sister, and she also has a half brother called Thabo Mokoena. Her mother got divorced from her father before getting married to Joe Mokoena, who is Thabo's father. They then moved to Leondale which is located towards the east of Johannesburg.
Bonang Matheba relationships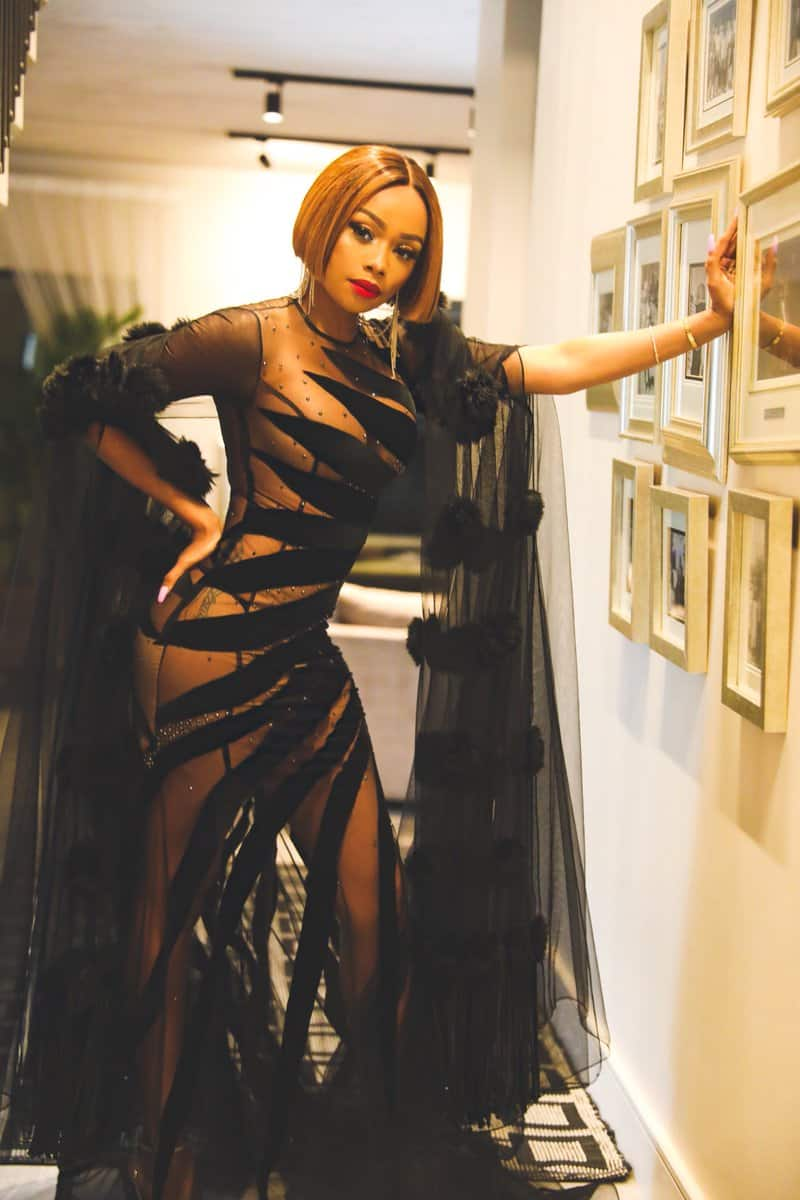 Before her rise to fame, Bonang used to date a South African celebrity called Slikour. Their relationship was long; however, it did not stand the test of time. After the breakup, she started dating again in 2012, and her boyfriend then was DJ Euphonik. He was one of the most influential artists in South Africa. He still is prominent for setting up a workshop which reaches out to people with aspirations of being a DJ. This workshop usually happens one day every year. Amid this relationship, there were rumors of physical abuse, infidelity and domestic violence; nonetheless, their relationship continued thriving. Later on in the year, Ms. Matheba filed charges against the DJ on cases of domestic assault. However, the couple got back together despite all the negativity.
By 2015, Bonang was dating the top class Nigerian artist D'Banj. After they both attended the MTV Africa awards, the relationship seemed to sprout. Apart from De'Banj, it is also rumored that she has also dated a member of Kaizer chief's football club called Siphiwe Tshabalala a midfielder. During this time, she was presenting for Kaizer Chiefs FC TV.
Bonang Matheba was once dating a famous rapper called 'Aka' whose real name is Kiernan Forbes. When they were together, they were constantly referred to as 'South Africa's power couple'. He is prominent for his hit songs such as 'Do it' and 'in my walk' which are part of the hip-hop genre. Moreover, he is known for having a beef another rival hip-hop artist of his called Cassper Nyovest. The rapper went to the extent of introducing Ms. Bonang to his family in a bid to interpret positive and greater days to come ahead. They broke up in 2017, and this came to light after Aka confirmed this on social media via Twitter. In August 2018, Ms. Matheba appeared to be confirming that she had moved on through her tweet by saying 'all the kisses' when one fan suggested that the words were part of the lyrics to a song that the celebrity was already working on. However, she replied saying "It isn't. Kisses from my man. That's all." It is said that their relationship is on and off but we cannot really tell if they are together right now. By now, we are sure you know who is Bonang Matheba.
Bonang Matheba net worth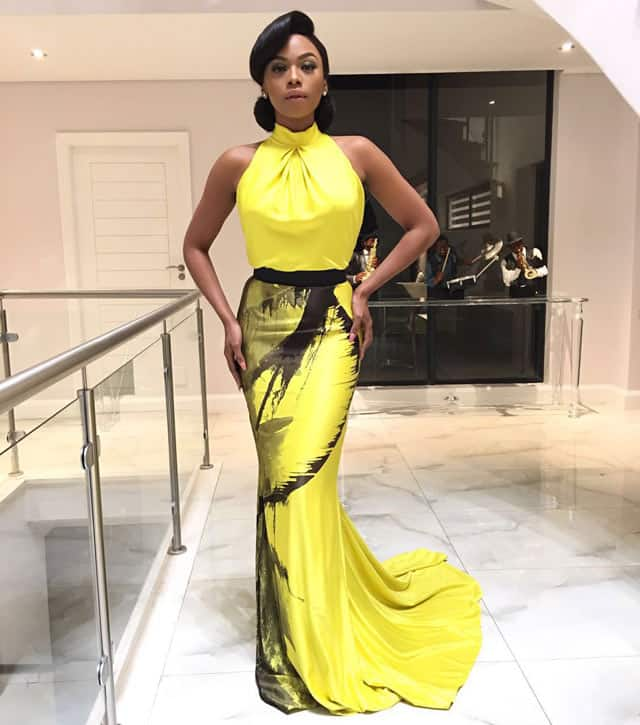 Bonang's career has been a great success considering the major deals that she has been having throughout her life. Ms. Bonang Dorothy Matheba has an estimated net worth of 7.2 million dollars. Ms. Bonang does not often discuss her wealth either in dollars or Rands, which shows how humble she is and that she does not like to disclose her private life. Among her most prized assets is her house, which was featured most recently on Top billing. The house is a pretty high end, and it has a breathtaking interior decor. It provides a breathtaking view of the surroundings and complements its environment with exterior colour. The interior features a beautiful blank blending with white which shows how much taste she has in design. The mansion is located in Midrand Gauteng and the estate is called Waterfall Country estate. Apart from the mansion, Ms. Bonang also has very expensive and powerful cars. Some of the vehicles are a range rover, a BMW I8, and a two million Rand Mercedes Benz C63, which is her most recent possession. It is reported that the machine boasts of a V8 Turbo engine with 5.5 litres.
Ms. Matheba got her first house when she was aged 22, and she bought another one seven years later at the age of 29.
Bonang Matheba has already made a difference to the young people. She made use of her youthful days, and still, she continues to make a big difference. Fans await the next show or the future production that she will release. Bonang is among the most popular South Africans who have brought a significant change in the television industry.
READ ALSO: