In spite of her intelligence and business skills, Bonang Matheba's lifestyle is a true depiction that clearly indicates she has an eye for exceptional and luxurious things in life. Literally, to her making, an entrance is a well-articulated art, having banked some big paychecks for working in one of the biggest radio shows and creating successful international deals. The phenomenal South African TV presenter has some of the most luxurious collection of cars.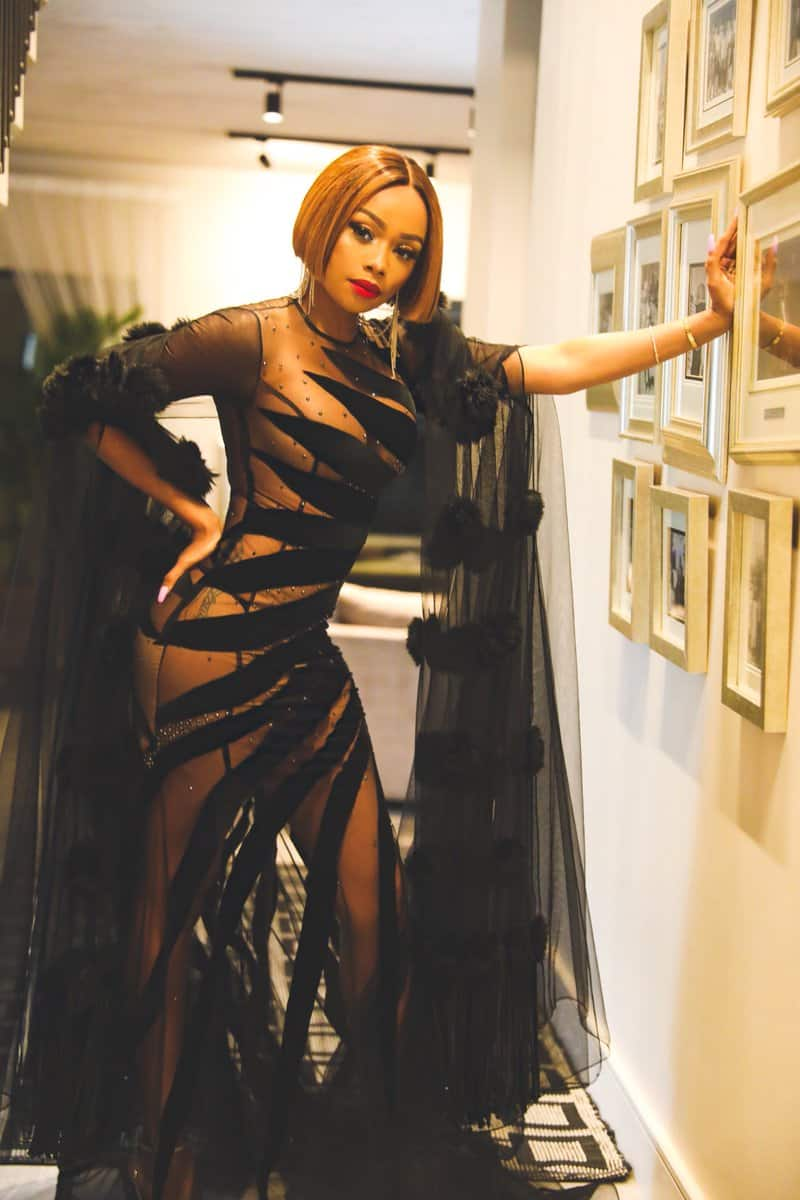 The cars she owns are out of the tremendous efforts she puts in her work in a bid to stay at the top. She definitely is an inspiration to many. Cruising in her flashy cars makes her the envy of many and example of success to all!
Bonang Matheba car collection
Bonang is an extraordinary woman in the neighborhood given the fact that by the age of 31, she has achieved a lot. Queen B cruises in some of the most exotic cars and is not afraid to flaunt them around town. From a BMW to a Mercedes Benz, and a Range Rover, she chose the best from the automobile industry.
Bonang Matheba lavish lifestyle and fleet of cars places her as one of the top earners in the country. Apart from her reigning supreme in the world of fashion, the road is a place she loves to try some of the best vehicles. The queen of radio has an eye for the most beautiful German machines available in the market. Her choice of machines leaves people green with envy. Below are some of the vehicles she drives.
Maybach S500
When she purchased her Maybach S500, Queen B set social media abuzz as MBLife.
Mercedes Benz G Wagon
Bonang Matheba is the proud owner of a Mercedes Benz G Wagon. Severally, she has referred her cars as baby girls, but the trend changed when she purchased the G Wagon, hence came the hash tag #GirlswithAMGs, which now has a huge audience.
Range Rover
The well-known fuel guzzler is among the heavy machines in Bonang's garage. Having a taste for luxurious and comfy vehicles, this was definitely a good choice.
BMW i8
The beauty has some of the most expensive cars in Soneouth Africa, with this one being among them. She definitely has the cash so why not go for it and cruise in the dream car!
Bonang Matheba net worth
About thriving in this competitive world where you need to work twice as hard to be among the top earners, Queen B has succeeded in this as she has worked hard, and given it her all to get to where she is now. The successful lady has been involved in a lot of charity work, notable among them raising money for Nelson Mandela children's fund.
After all, the achievement resulting from her hard work, the beauty is estimated at a net worth of $7.2 million in 2018. Indeed, she is a great woman as she has helped herself to climb the ladder success each step of the way.
Bonang Matheba house
Her success comes from her commitment to hard work and hosting of various entertainment shows and endorsement deals. The notable shows were one on South African's airwaves, "Being Bonang". In turn, she has a variety of expensive assets, among them being her multi-million rand home. Recently, her home featured on "Top billing" and was named to have some of the most exquisite living space. Other than Siphiwe Tshabalala house top billing feature, Bonang Matheba also gave the show an exclusive tour of her great house. The state-of-the-art design and how the colors gently match with each other to create a beautiful ambiance is definitely a sight to behold.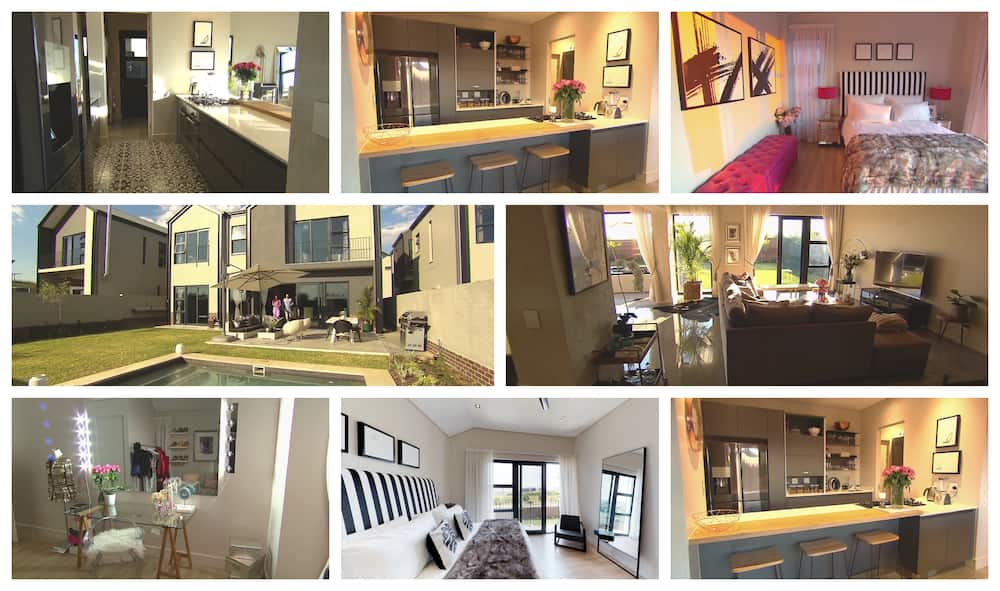 Bonang Matheba's new house is located at Waterfall County suburb estate in Midrand, Gauteng. A look at her house gives you her top-notch luxurious life. With all this wealth, Bonang Matheba age should not shock you; the beau turned 31 years on June 25 this year.
READ ALSO: Bonang Matheba's net worth: Millions in cars, home, and deals
Bonang Matheba biography
The media personality Bonang Matheba is one of the most highly acclaimed artists in the country. At an early age of 15, she was lucky to get a television break, where she featured as one of the kids on the SABC 2's kids game series. Her father, Gampi, was one of the senior lectures at the University of Northwest. Her mother was called Charlotte and had a successful career as the Corporate Head of Human Resource in one of the leading agribusiness companies.
Bonang has hosted one of the biggest music shows "LIVE" which brought her more fame. As a result, she had to discontinue her university studies to concentrate on her fast-rising career. As most parents would react, her parents were not thrilled about her decision to put a halt to her education. In 2008, the fashion savvy celebrity launched her clothing line "Just B," and soon afterwards partnered with a designer based in London to incorporate a line of handbags called "Baby Star."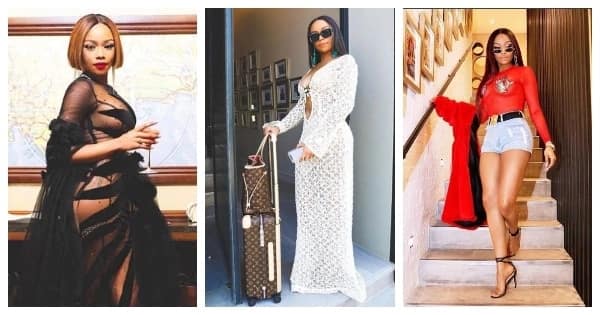 She pursued acting in 2010 in the drama 'InterSEXions', but did not fully venture into acting as she believed she had limits on what she could carry on her shoulders. Still have a question about who is Bonang Matheba? Her website is the best place to visit to satisfy your thirst for more information about her.
Bonang Matheba parents were employed, with the father working as a lecturer and mother head of human resources for an agribusiness company. Her parents got divorced, and her mother remarried and had Bonang's half-brother, Thabo. Of how much she was affected by the split is not known as the beau has been rising on her career since she was 15 years.
Some of Bonang Matheba's career highlights include the first South African to be on the cover of Glamour Magazine SA. In 2014 and 2015, she was the first to get her E! News special in Africa, among many other achievements. All these make up the lavish style of the young talented lady an envy of many.
READ ALSO: