Are you a fan of movies and dramas? Are you in love with the Afrikaans actors? If yes, this article contains a list of your favorite South African actors and actresses. The truth is you'll have more fun when you spot a familiar character in your favorite soap. With the increasing number of TV channels, radio stations, and social platforms, any talented actor should fight for a space in the industry. Interestingly, a few of the aggressive Afrikaans actors are doing exceptionally good in the industry to the extent of having a scene in American movies.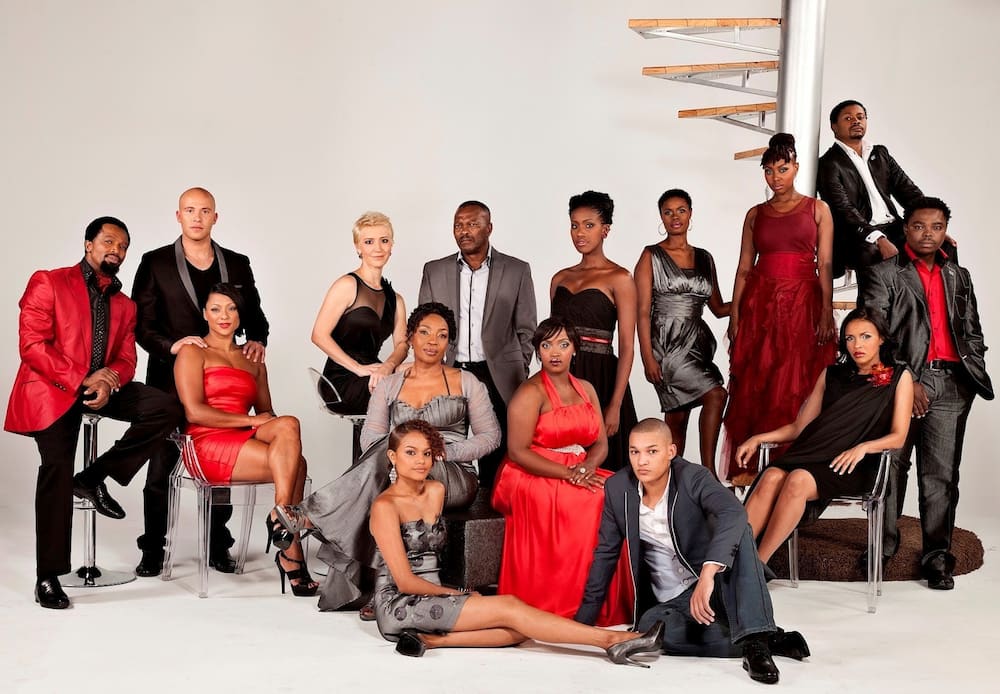 Keep scrolling on to this article and get to know more about your favorite actors and actresses.
Afrikaans actors and actresses
Below is a list of the known South African male actors and actresses.
1. Quanita Adams
Quanita Adams is among the famous South African female actresses in South Africa. She appears in the below films;
Forgiveness
Cape of Good Hope
Skeem
Besides that, she has also staged some notable plays. For instance; "truth in translation," and the play, "at her feet."
Quanita Adam's Awards
1. Winner of the Fleur du Cap award for best- supporting actress 2008, due to her excellent performance for her roles in Cissie,
2. Winner of the Fleur du Cap award for best actress 2004 after her performances on the film "at her feet," and the valley song,
3. Winner of the Fleur du Cap award for best ensemble for colored girls (2003)
2. Louise Barnes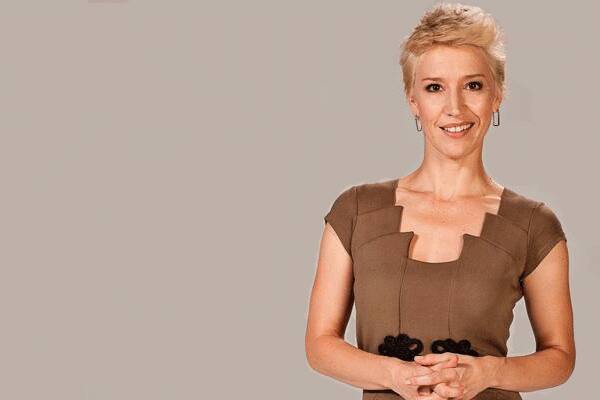 She is a 44-year old SA actress and a voice artist who joined the industry since the year 2004. Louise Barnes gained recognition after appearing in the following South African produced television series and films;
Surviving evil horror movie (2009 South African/ UK movie) where she starred alongside Christina Cole, Natalie Mendoza, and Billy Zane.
Played Miranda Barlow character in an American television series "black sails" (a 2014 series produced by Jonathan Steinberg and Michael Bay.)
3. Carl Beukes
Carl Beukes is a 42-year-old male South African actor who has been active in the field since 1998. He is a graduate of speech and drama from the national school of arts and joined a vocational training to gain skills on imitating American accents. Beukes is known for his Paul McPherson roles in "Isidingo" and archangel Gabriel roles in "Dominion." Besides that, Beukes has cast the stage production of;
Macbeth
Amadeus
Popcorn
Tape
Certified male
The art
Carl Beukes has appeared in more than 25 films and television series since 1998.
4. Nick Boraine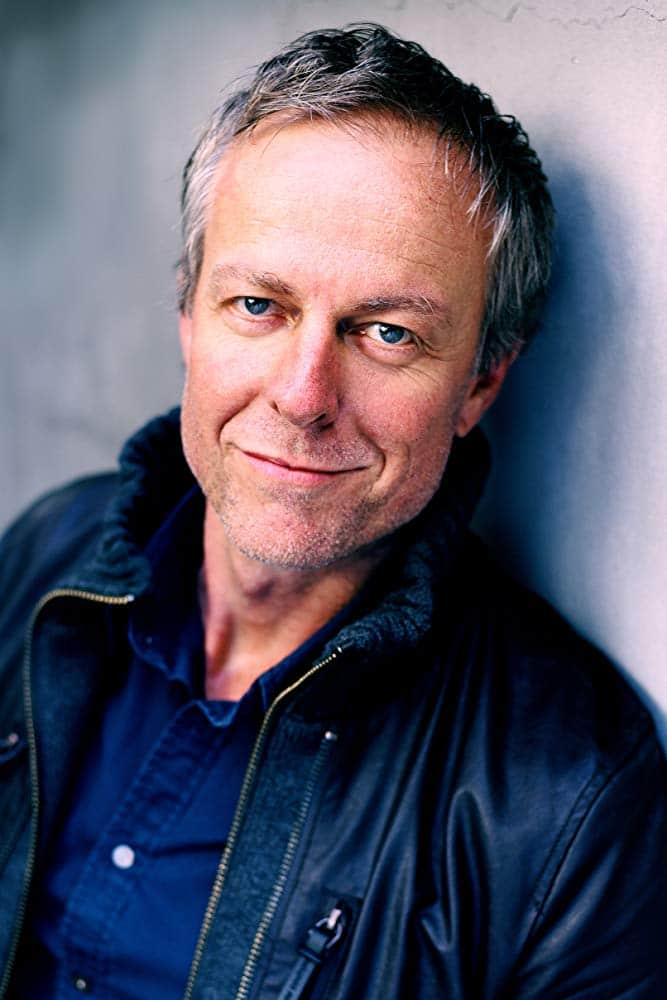 Nick is a 46-year-old actor and voice artist who has been active since 1996. He holds a degree in dramatic arts from the University of Witwatersrand. Due to his commitment to the industry, he became the associate artistic director of the global arts corps in the year 2013. Nick Boraine has appeared in the following films and series;
The bang bang club
I dreamed of Africa
In my country
Promised Land
Slash
5. Jana Cilliers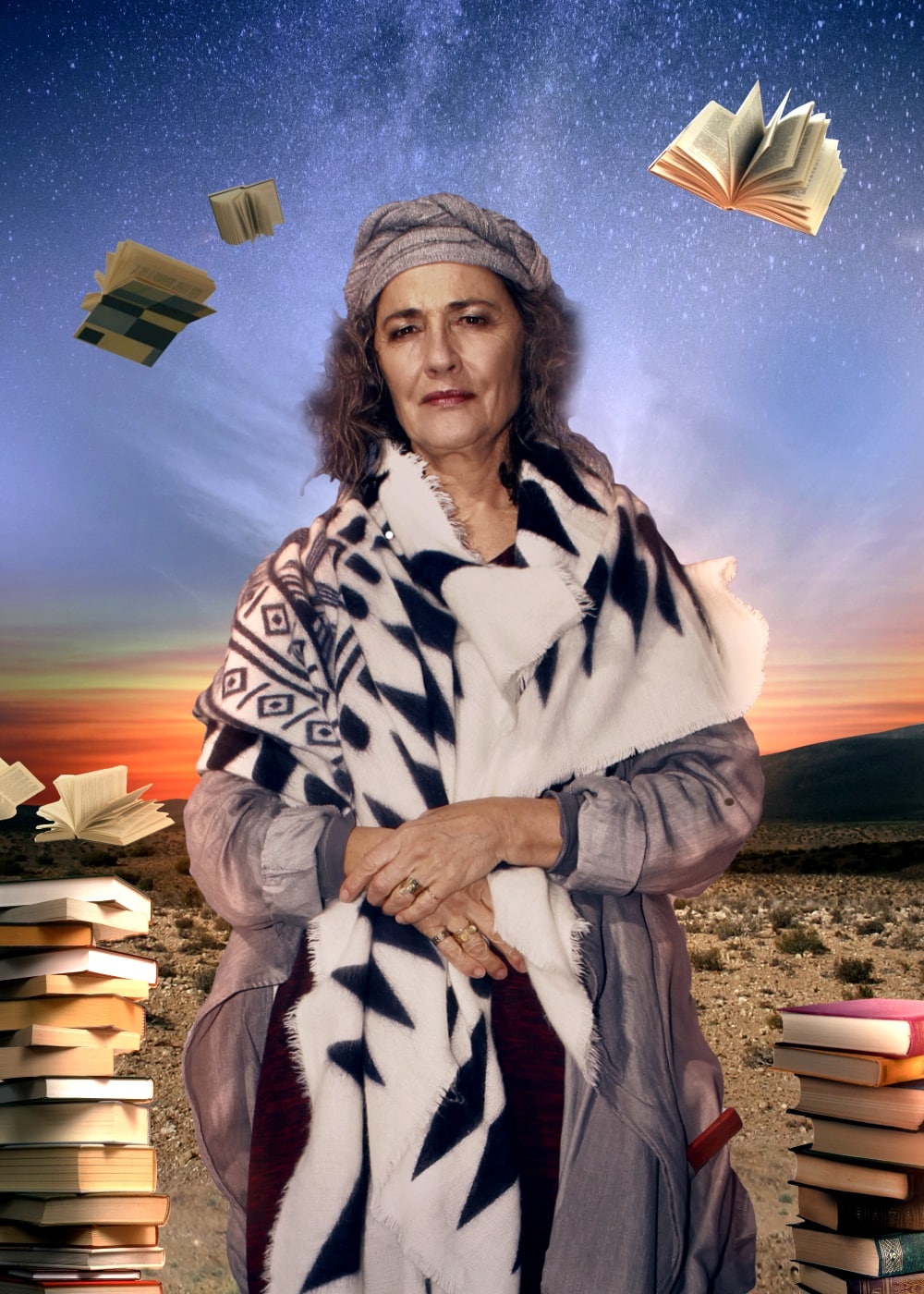 Jana Cilliers is among the favorite South African actresses. She was married to a film director and scriptwriter Regardt van den Bergh in 1980's and later married the late Bill Flynn (actor). She has appeared in the following television series and films;
Quest of love; a 1998 television series as Alex
Blink Stefaans; a 1981 film
Place in the sun; a 1979 film as Karen Viljoen
6. Jarryd Coetsee
Jarryd is a 36-year-old South African actor male, filmmaker, and a writer who gained recognition after writing "the suit" (2016 short film). Besides his profession, he has the following qualifications;
Master degree holder of the history of the art from the University of Oxford where he was a finalist for the Chevening scholarship.
Master degree holder in screenwriting and film-making from the London metropolitan film school
Master degree holder in literature from the University of Stellenbosch
Honors degree holder in film studies from the University of Cape Town
Trained to act by David Dennis in Pretoria and Ivana Chubbuck in Los Angeles
7. Lasiziwe Dambuza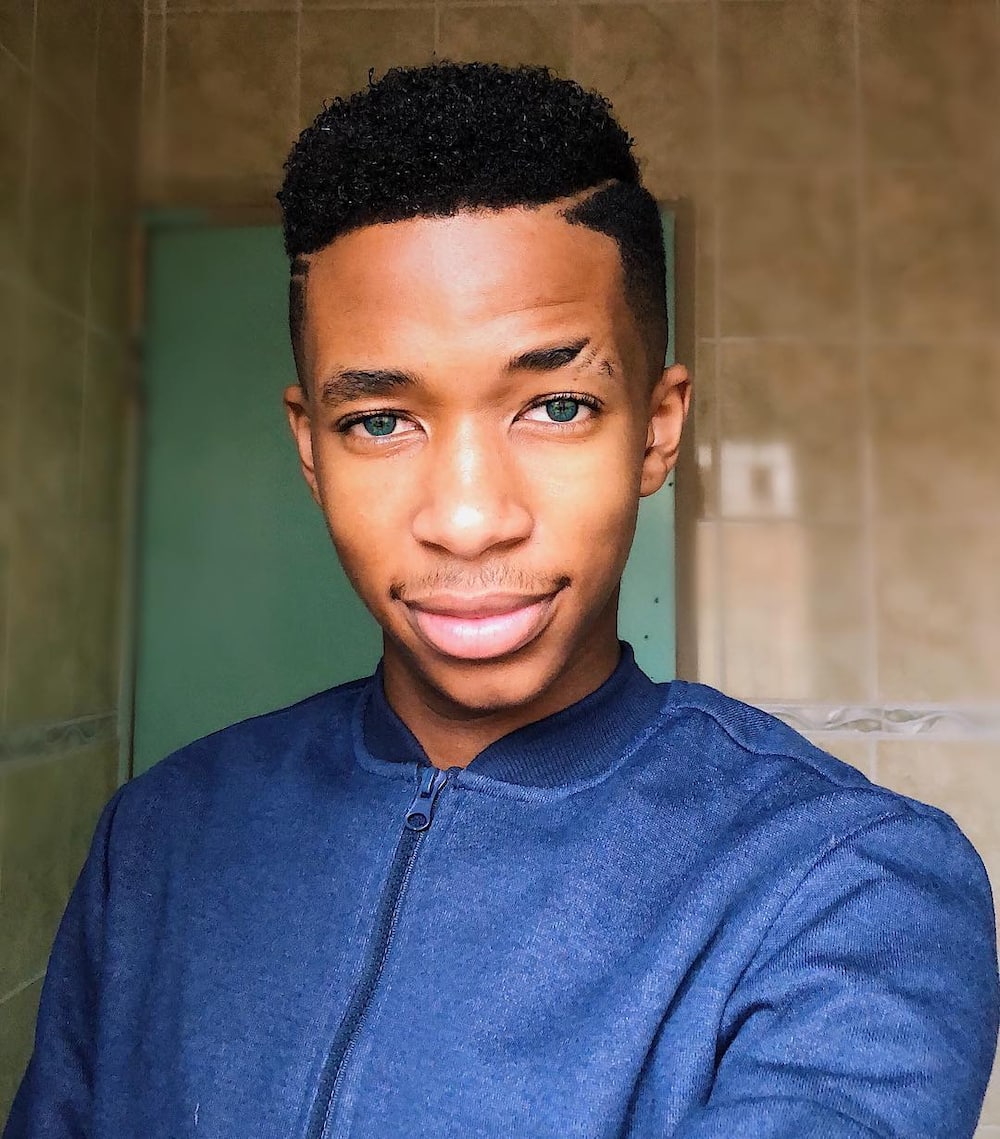 Lasiziwe is a 20-year-old South African male actor, TV personality, comedian, and radio host who have been active since 2015. At the age of 15 years, he realized that he was gay after being uncomfortable while relating with other boys. Lasiziwe is famous for;
Storytime with Lasiziwe YouTube videos which attract thousands of viewers
Appearances on MTV Base Africa on the programme "you got"
Appearances on SABC3 channel on the programme "The scoop of Africa."
Appearances on the SABC1's on the programme "Real Goboza."
Hosted an event (outdoor) with mabala Noise
8. Vinette Ebrahim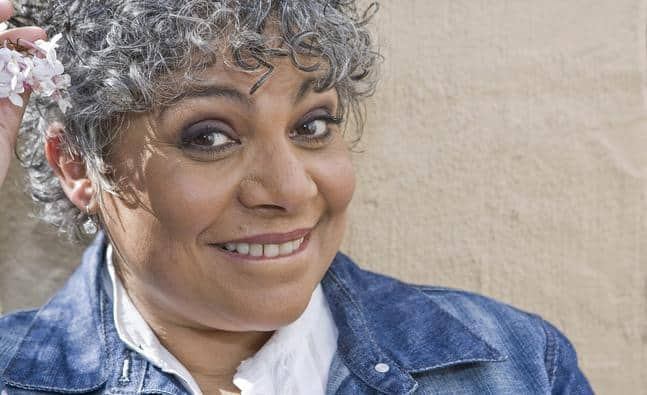 Vinette is a 61-year old playwright and actor recognized after playing the role of Charmaine Beukes Meintjies in an SABC 2TV soap opera; 7de Laan. She acquired her skills "on the hoof "in cape town where she worked as an actor, stagehand, among others in a theatre. Below are among the theatre festivals theatres she has performed in South Africa;
Suidoosterfees
Klein Karoo Nationale Kunstefes
2007 Klein Karoo festivals
Performed in an Athol Fugard's play (Afrikaans-language production)
Vinette also appeared in a play; Naam/name is Ellen Pakkies which narrates a story of a South African woman who was jailed after killing a drug-addicted son. The role placed her among the famous South African actors. She also wrote Die Ongelooflike Reis Van en Lola alongside the director Hugo Taljaard and the South African playwright. Consequently, she performed the "Invisible" (a film she authored in English and Afrikaans) where she played a role a resident of Cape Town's district six, who was homeless. Interestingly, she also founded a show, Praat Die Storie Amaaak Kry or" let's spice it" in the English language, which she performed on the National Women's Day in South Africa.
Below are some of the awards she has received;
1. Kanna award for best actress 2007, after her performance on Boesman Lena at the Klein Karoo arts festival
2. Rapport /city press prestige awards 2008 for her commitment to the arts industry
3. Naledi theatre Award 2013 for her excellent performance in a play; My Naam/ name is Ellen Pakkies.
Contrary to her achievements, Vinette has a controversy after she commented on the activist sunette Bridges (Afrikaner activist) 2015 facebook post. The activist was condemning the number of white farmers murdered by the black South Africans in 2014. Vinette had based her argument on racism which prompted a backlash on social media with some followers calling for viewers to refrain from watching "7 de Laan".
9. Bonang Mathemba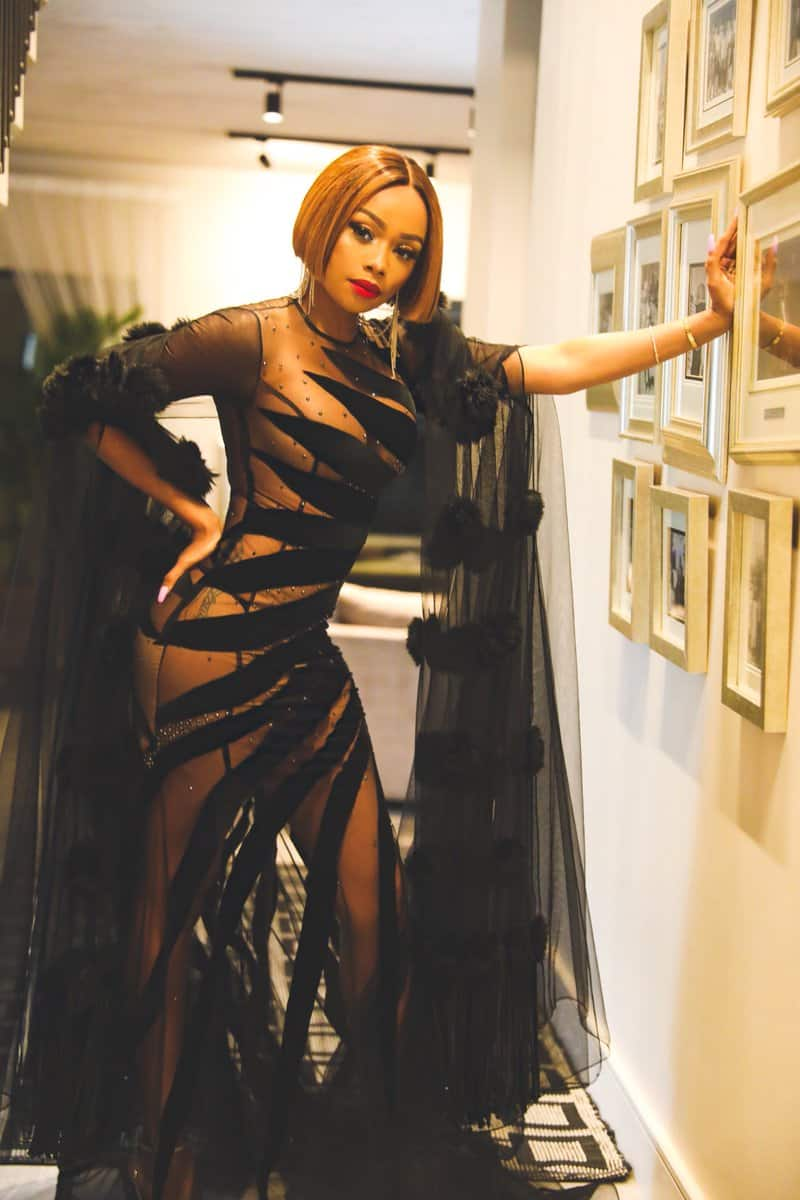 Bonang Mathemba is a 31-year-old South African actress, radio host, and businesswoman and radio presenter. She first appeared on SABC2's kids game series (Manhattan fantasy challenge) at the age of 15. She later re-appeared on TV as an actor at the age of 24 where she played the role of Nurse Seipati in a drama series "interSEXions." She later joined a high school where she enrolled in a course in marketing at the University of Johannesburg. Later on, Bonang hosted the music show "live" again. Bonang gained her fame after she re-auditioned the show moving from city to city, which contributed a lot to her decision of dropping out of school and focusing on her career. Bonang is among the best South African soapie actresses.
Bonang Mathemba has received the following awards;
1. 2012 glamour award winner on the woman of the year reader's choice
2. 2013 'you spectacular' award of the favorite TV Host
3. 2014 SA style awards on the most stylish media personality
4. 2015 channel 24 social media awards on the style icon of the year
5. 2015 new African woman magazine award on the African woman of the year
6. 2017 Nominated DSTV Mzansi viewer's choice on her personality
10. Ian Roberts
Ian Roberts is a 66-year-old South African male actor, singer, playwright, and writer who was once married to Mitchell Botes. Before settling on acting, he had enrolled for a photography course at Port Elizabeth Technical College and later on enrolled for a bachelor of arts degree at the Rhodes University where he specified on; drama, speech, and social anthropology. He advanced to a South African icon after playing the character of Boet in a TV advertisement series for Castrol motor oil, alongside Moegoe and Swaer. He has also featured in the Kalahari oasis series; An M-net comedy and his Radio Kalahari orkes band.
Similarly, he has played the role of a police captain in a South African film known as Tsotsi. Ian Roberts is also known to play the leading roles in Afrikaans language TV series such as;
Sloel Steenkamp in Arenda , nicknamed Eagles
Jack Degenaar in arsenal also known as Arsenal
Finally, Robert played a supporting role in the 1986 Kwelaman and written scripts such as Honey town 1 and the Musical Palang Van Dwaal. He has appeared in more than 20 South African films.
11. Alfred Ntombela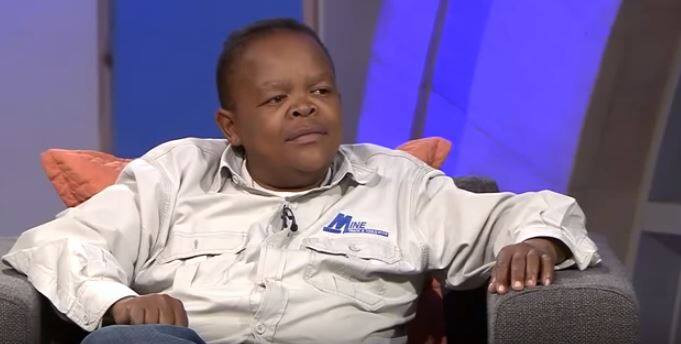 He is a 46-year-old South African writer who has been active in the industry since 1990. Alfred is known for his local films alongside Leon Schuster. He acquired his fame after playing the character of mama jack in the film 'sweet 'n Short.' He has appeared in more than ten South African films.
Other famous South African actors are;
1. Frank Opperman Popular for his role in the Orkney Snork Nie Afrikaans film
2. Sandra Prinsloo; A South African actress known for her Cate Thomson role on the film; the Gods must be crazy Dolly Rathebe
3. Leon Schuster; famous for his feature on the movie, "you must be joking!"
4. Rapulana Seiphemo; famous in acting the roles of Tau Mogale in the South Africans soap generation
5. Paul Slabolepszy; The founder of "the market theater" found in Johannesburg
6. Shaleen Surtie- Richards; best known as starring in the 1988 film "Fiela se kind" and "the place of gold."
7. Amalia Uys; A South African actress popular for her San- Mari Van Graan role in the soap opera 7 de Laan
8. Pieter- Dirk Uys; Gained fame after playing the character of Tannie Evita or Evita Bezuidenhout in the movie "Auntie Evita."
9. Arnold Vosloo; known for his role as Imhotep in the "mummy returns."
10. Marius Weyers; He became an icon after playing the character Andrew Steyn (a scientist) in the movie "the Gods must be crazy," and starring in the movie "blood diamond."
READ ALSO:
10 Celebrities who love visiting South Africa
Bra Don is lit: The Throne actor Mlangeni Nawa wins over tweeps
Celebs jump to defend Florence Masebe's fight for artists'
Source: Briefly News