If you were to play a matchmaker for a day, which two celebrities would you pair together? The beauty about love is that two hearts decide to stay together despite other people's opinion. Today, we will choose to celebrate our favorite South African celebrity couples.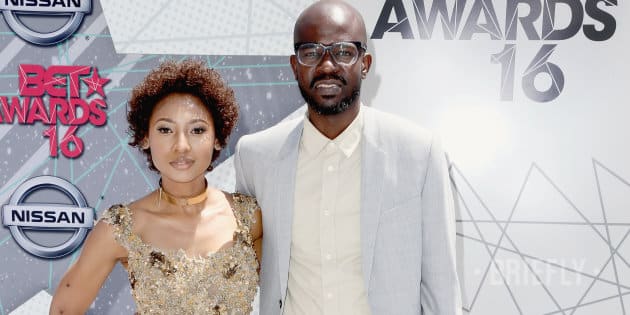 Celebrity dating is just as hard as Mzansi dating online. You have to distinguish what is real and what is perceived clearly. A lot of the time, celebrities try to control public thinking by acting in a certain way. But we all know that no matter how hard one tries, it is impossible to hide love. Below are our top influential couples.
READ ALSO: 3 SA celebrity power couples who prove love can last a lifetime
South African celebrity couples
1. Black Coffee and Enhle Mbali Maphumulo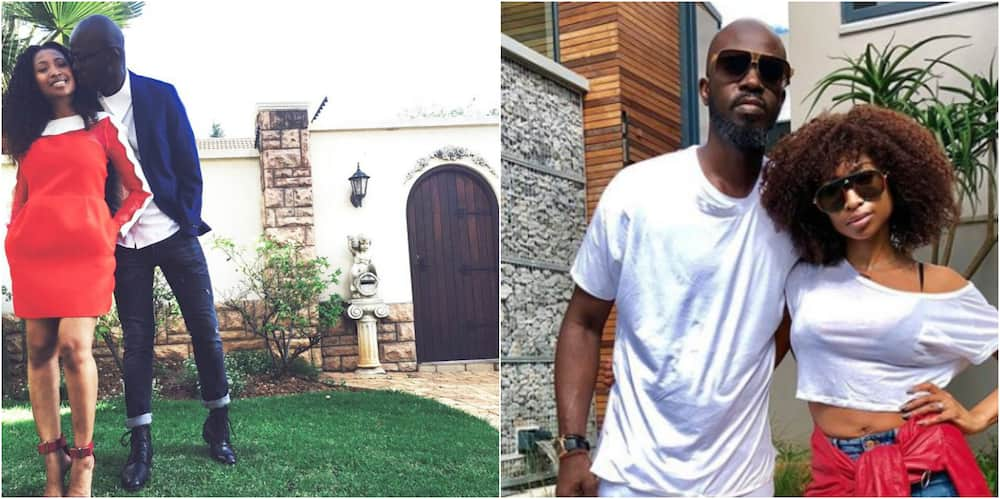 TV personality Enhle and DJ Black Coffee have been together for close to seven years. After a conversation, Enhle got to see the other side of Black Coffee. However, she was hesitant about dating a DJ. Enhle's worries could not deter a determined Black Coffee, and eventually, she gave in. One of the factors that made Enhle fall in love with Black Coffee was his determination to make time for her. Three months into the relationship, the award-winning DJ proposed to the beautiful actor.
In 2011, the Maphumulo's held their traditional wedding. The initial plan was that they would not hold a white wedding. The couple had resolved to build a house first. Indeed, in the subsequent six years, the two bought properties including land and sold them. But, DJ Coffee wanted to see his bride walk down the aisle. In 2017, the two held their white wedding at Sun City. The couple has two children together; Anesu (7 years) and Asante (3 years). Black Coffee has two other children from past relationships; Esona and Lilitha. During the seven years of marriage, things have not always been rosy. In 2013, the DJ allegedly cheated on his wife. Black Coffee opened up on the incident stating that at the time the fame was overwhelming and he slipped. The couple has since put the event behind them, and despite their sometimes long-distance relationship when Black Coffee is performing internationally, the two still make their relationship work. You will occasionally see them showering each other with love on social media.
2. Gugu Khati and DJ Tira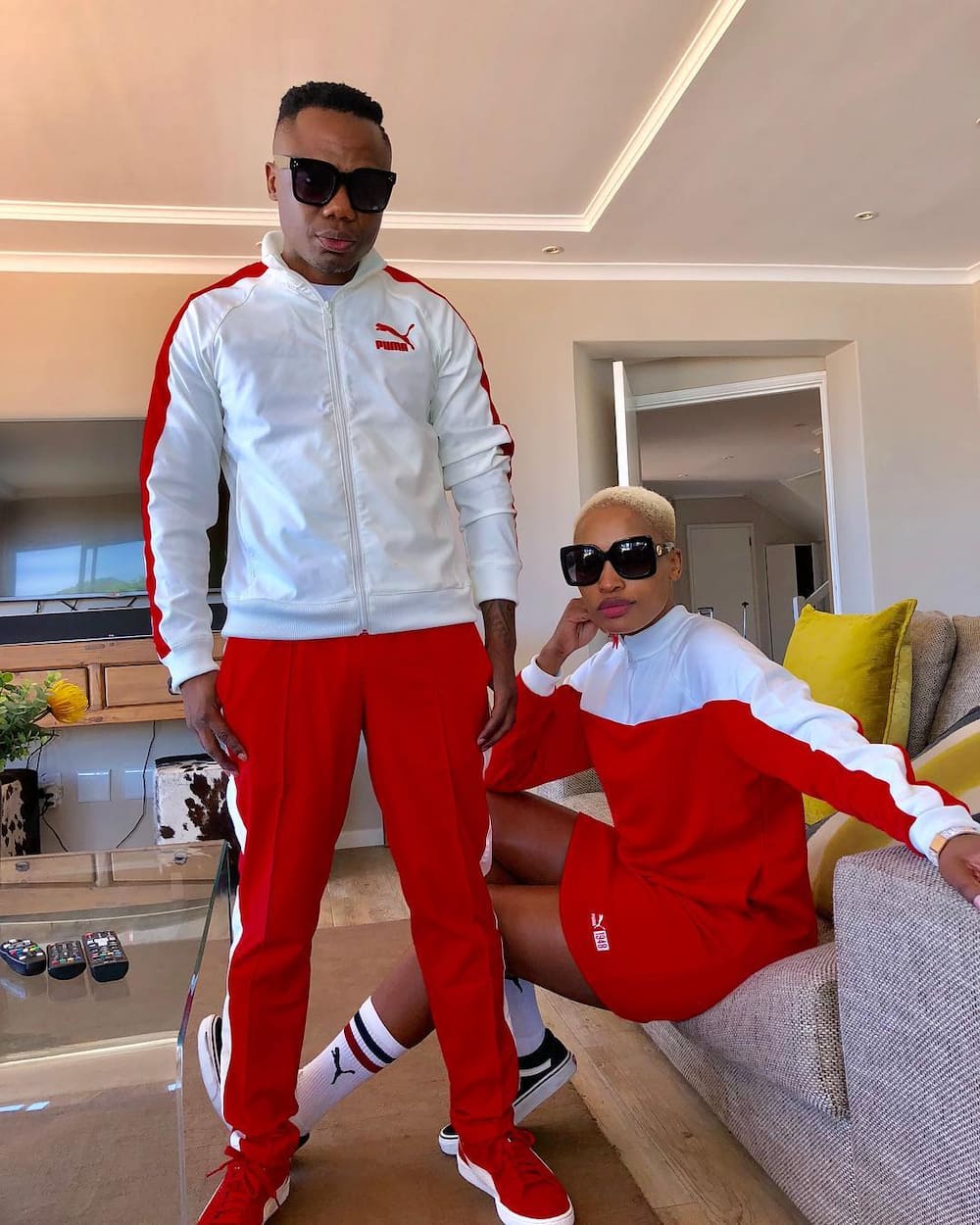 DJ Tira and Gugu met eighteen years ago while they were still trying to make it. Now, the DJ and founder of Afritaintment and his beau businesswoman Gugu are living their best life. In October, 2016, the two held a traditional wedding. For Mthokozi Khati alias DJ Tira, marriage sobered him and made him responsible. The Khatis are parents to three children. Gugu Khathi Instagram posts occasionally speak about her love stories. During Gugu's birthday, DJ Tira penned an emotional message about his wife on Instagram, thanking her for eighteen years of pure joy.
3. Nandi Madida and Zakes Batwini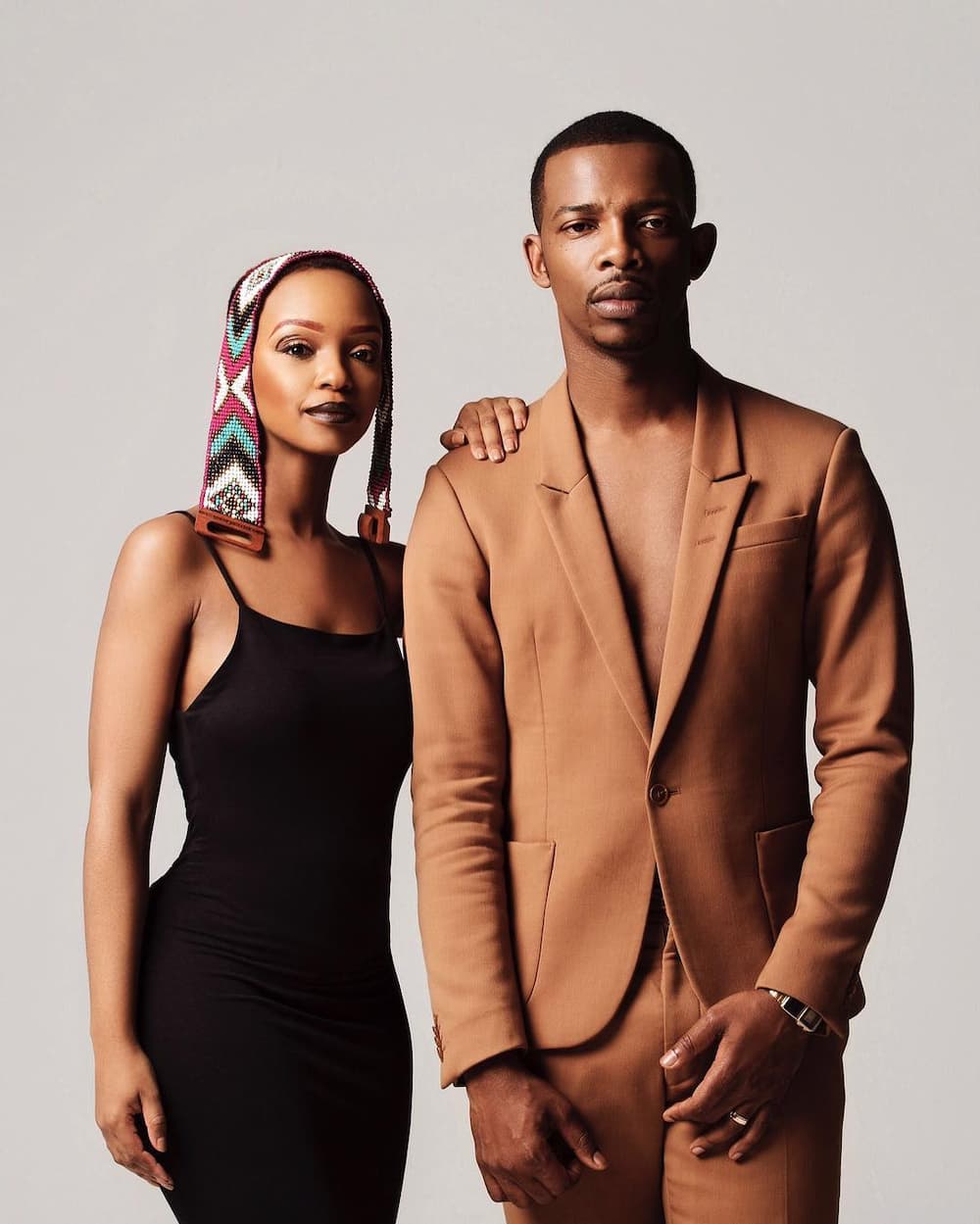 Nandi Mngoma and Zakes Madida are one of South Africa's loveliest couples. When the two started dating, they managed to keep most parts of their relationship private, and it was reported that Zake's labola to Nandi's parents was rejected in 2014. In 2016, when Zake discovered that Nandi was pregnant, he sent elders to pay labola for his beautiful lady, which was accepted and the two went to the department of home affairs to be officially declared husband and wife. Mr. and Mrs. Madida then held an intimate celebration with family and close friends in Durban in celebration of their union.They welcomed their first child, Shaka, in late 2016. The super private couple celebrated their second marriage anniversary in June. Zakes and Nandi's first face to face meeting was at the SAMA nominations party where according to Zakes, it was love at first sight. Zakes told Tshisha Live that immediately he saw her, he knew she was the one for him. He asked her to give him time to show her that he is the one for her which, clearly, he did.
4. Bokang and Siphiwe Tshabalala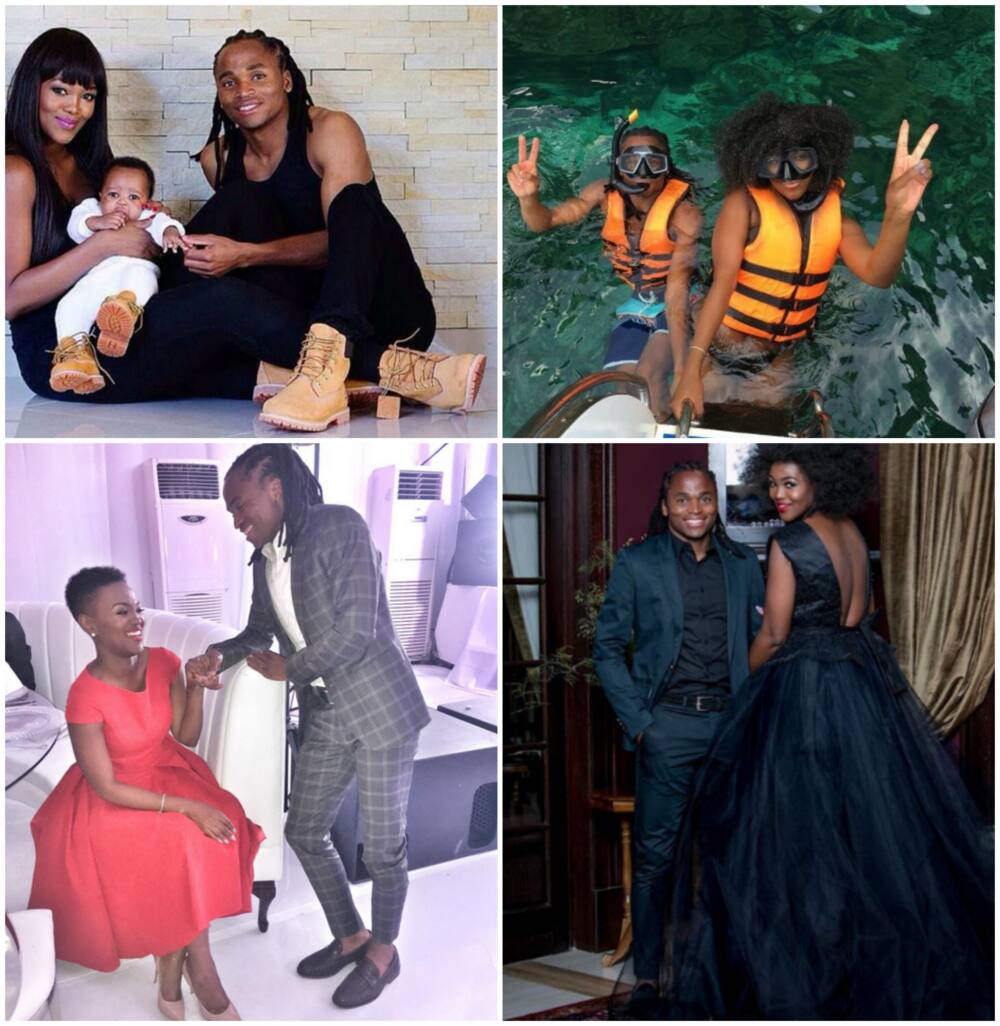 Renowned footballer Siphiwe plays for the Kaizer Chiefs while his partner, Bokang, is a beauty queen. The Tshabalabalas met in 2011 at Kaya FM. Bokang and Siphiwe kept their relationship private for long. The public only learned about this relationship after the birth of their three-year-old son, Owami.
5. Dineo Moeketsi and Solo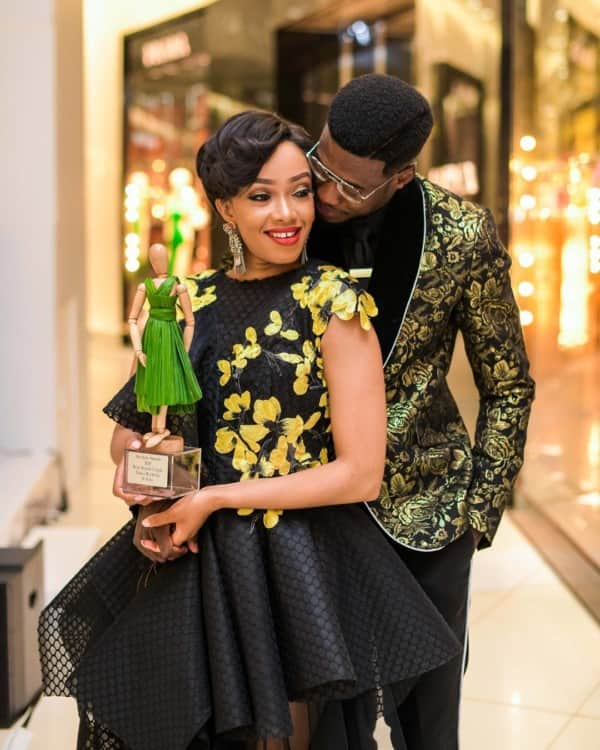 The actress and singer couple celebrated their 6th year together in January 2018. Out of all South African couples in the limelight, the two most likely win the award for couple goals on Instagram. From their vacations/baecations to the excellent taste in fashion, there is nothing to not like about this couple. It is no wonder some consider them the most stylish couple in South Africa. Check out some of their Instagram photos below.
6. Reneilwe and Mpho Letsholonyane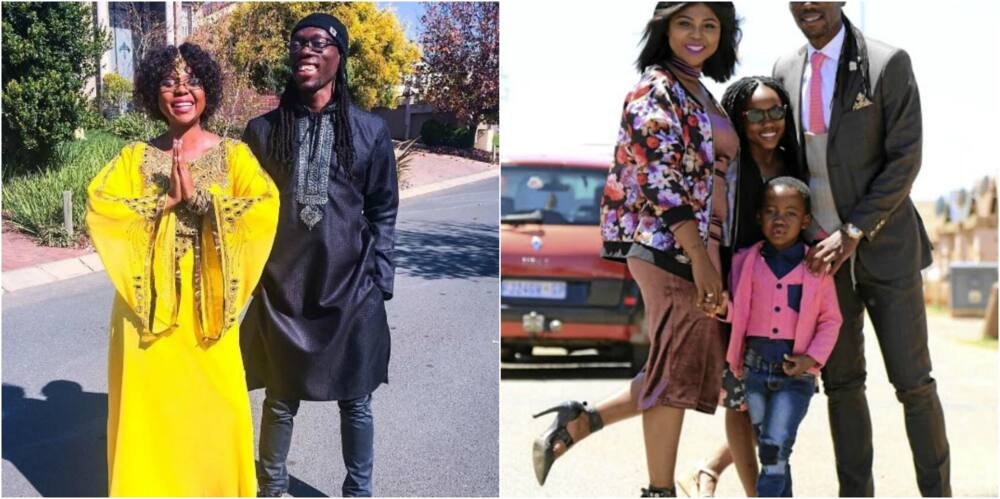 Footballer Reneilwe "Yeye" has been in a relationship with sports presenter Mpho for several years. Early this year, the couple held their traditional wedding. For the Lestolonyanes, the journey to a happily ever after has had its share of ups and down. At one point, Mpho and Reneilwe broke up. In an interview with a local magazine, Mpho stated that at the time the two were toxic to each other. While they have had to deal with personal issues, the couple also have to deal with public perceptions and expectations. For example, some people thought that their traditional wedding was not good enough. Also, in the past, Mpho has had to deal with doubters who think she is in the relationship for money. Reneilwe and Mpho are parents to six-year-old Thato.
7. Nomuzi Mabena and Sbuda Motloung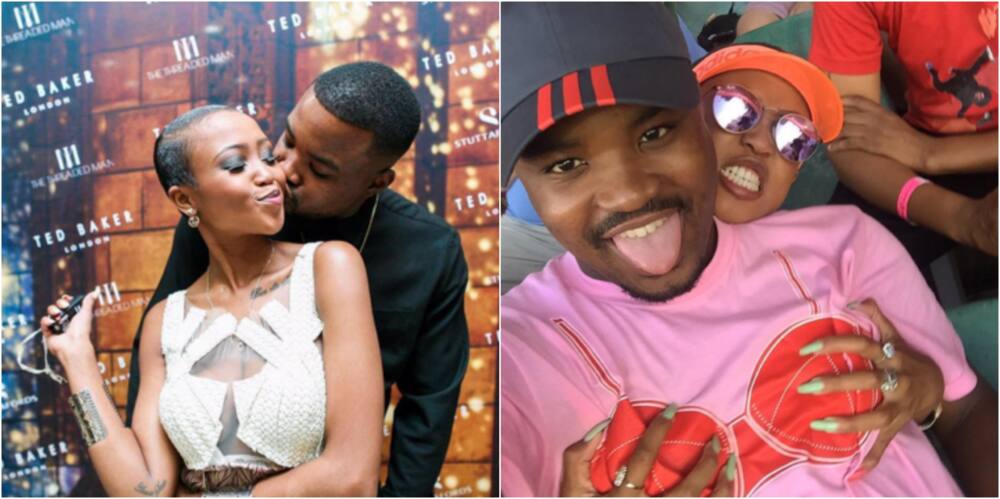 Singer and media personality Nomuzi is romantically linked to Sbuda Roc. Nomuzi Mabena boyfriend is a talent manager. Reports first surfaced about the two in late 2016. But it was Nomuzi Mabena Instagram posts that made people raise eyebrows.
8. Bontle Modiselle and Priddy Ugly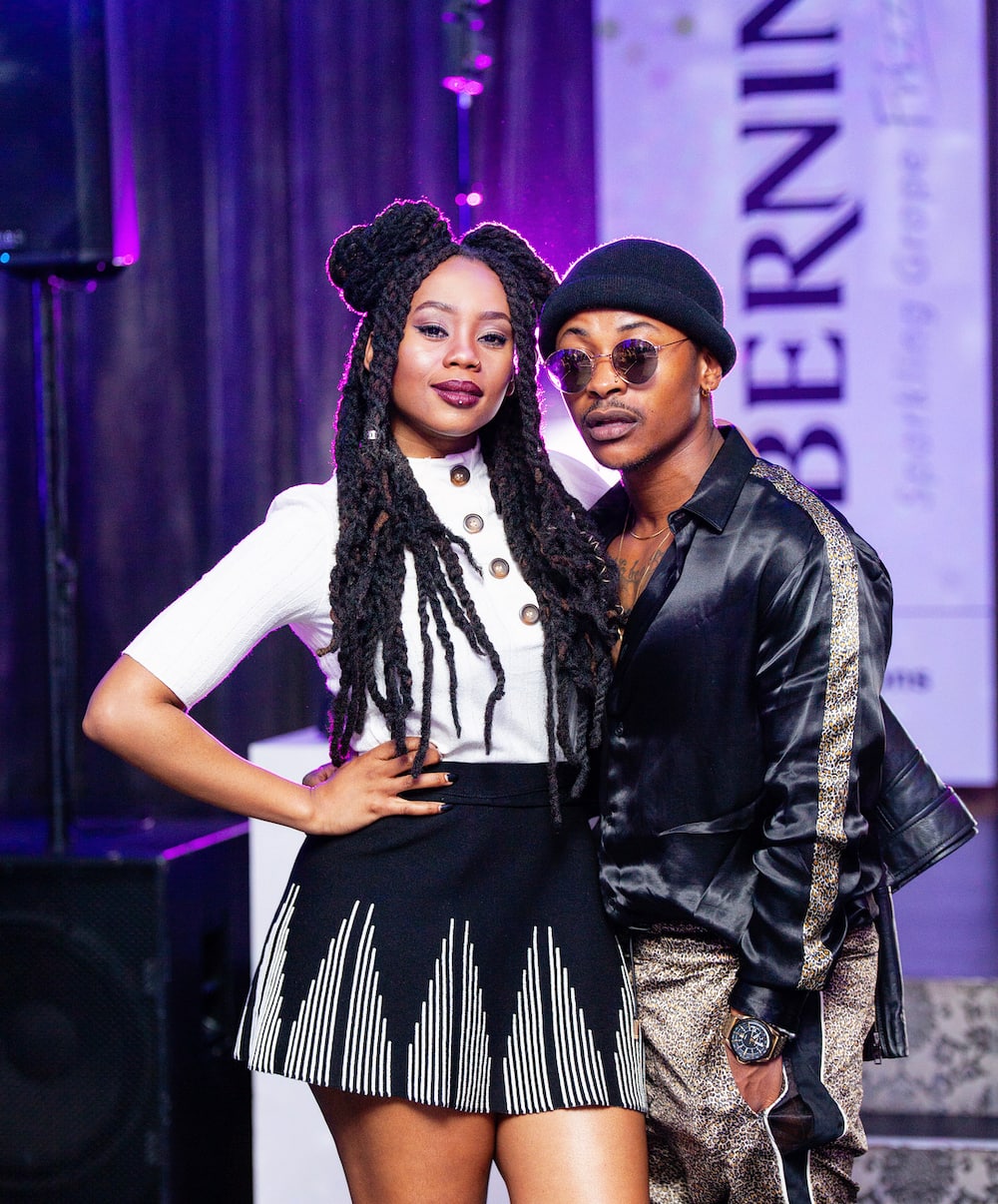 For over nine years now, media personality Bontle and her beau rapper Priddy Ugly have been together. Even in the bumpy phases including a robbery at gunpoint experience, the two have remained strong. Last year, the couple teased us with a fake engagement.
9. Matthew and Sonia Booth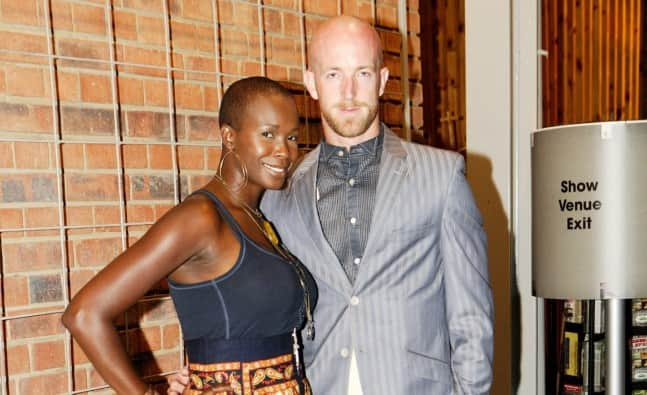 Matthew is a retired soccer star while his wife is a renowned author and businesswoman. The Booths have been together for about 12 years. Sonia and Matthew are parents to Nathan and Noah. The secret to a lasting relationship like Sonia's is taking it a day at a time and deciding to be the adult at all times.
South African celebrity weddings
If the couples above could be a representative sample, then it is clear that most celebrities formalize their unions. We know that celebrities always bring their A-game on wedding days. Some prefer grandeur ceremonies while others make their big day a private affair. This year, we anticipated that we would witness a couple of celebrity weddings. But so far we have had some disappointments.
Broken engagements and relationships
Sometimes our plans will not turn out as we expected. For the celebrities below, their relationships ended in a shocking manner.
1. Frans Mashao and Thando Thabethe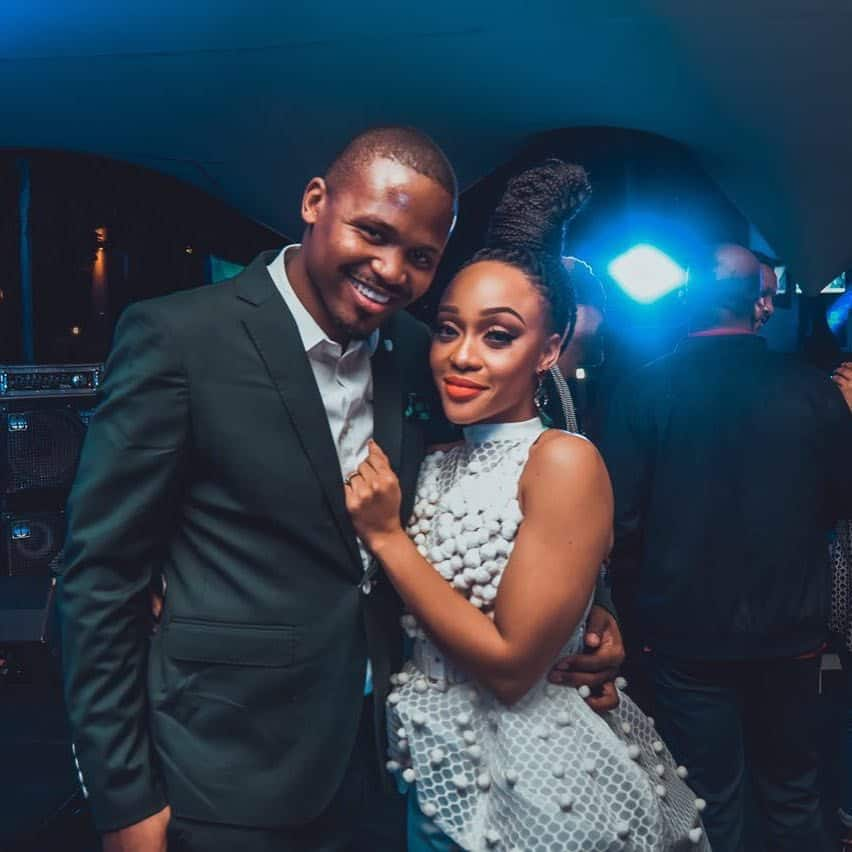 Frans Mashao age for settling down has arrived, or so it was thought, when after four years as boyfriend and girlfriend, businessman Frans proposed to Thando. The media personality then shared pictures of the proposal on Instagram. After some time, Thando held her bridal shower. In August 2018, reports emerged that the two had canceled their engagement. Thando confirmed the news but chose not to delve into the details. Further, the TV personality deleted pictures of their engagement on social media. During Thando's 28th birthday celebration, Frans was absent.
2. Dash Mkhathini and Ayanda Thabethe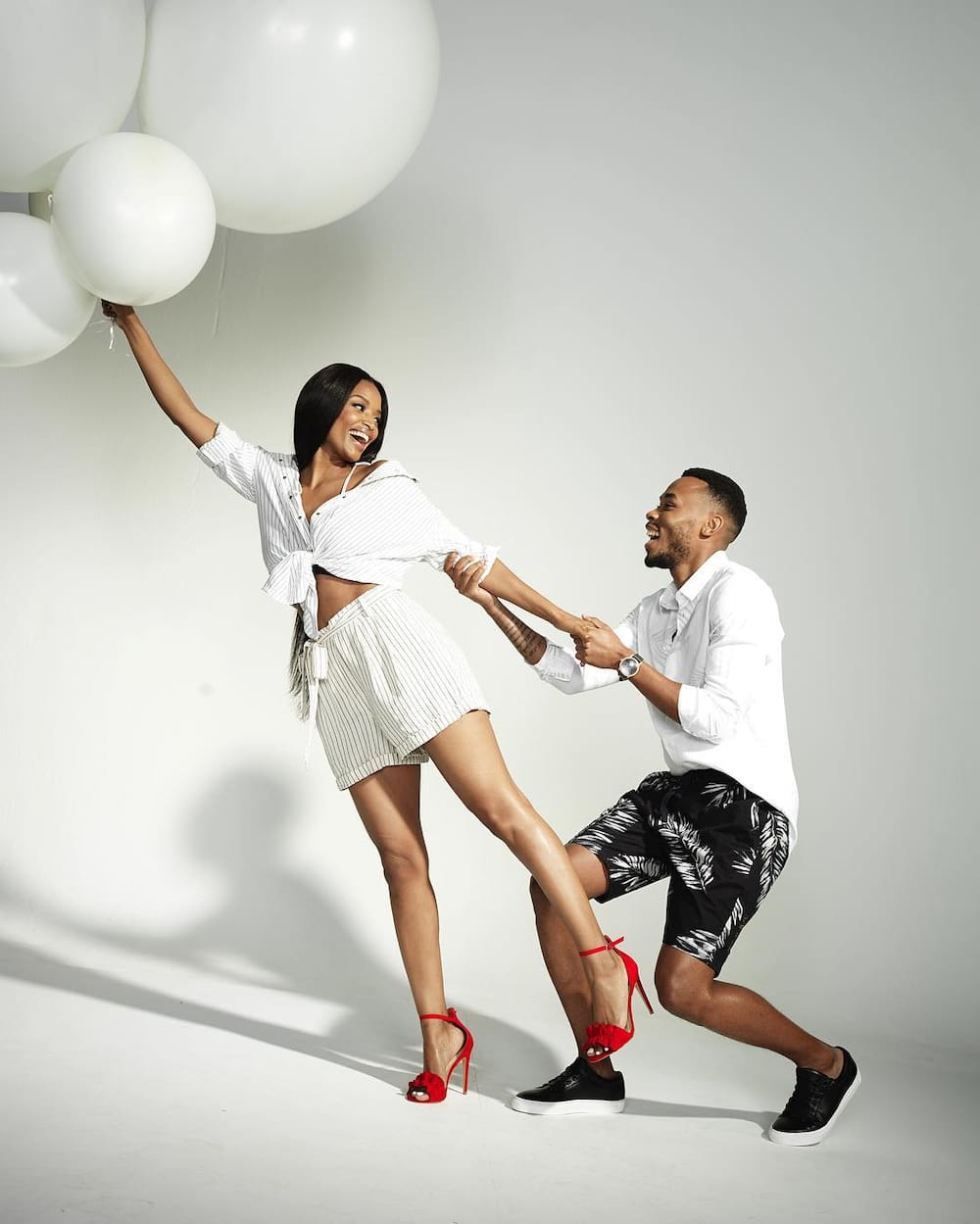 Dash is one-third of the hip-hop group Dreamteam. After going solo, he adopted the stage name Zulu Mkhathini. Until recently, Dash was dating media personality Ayanda Thabethe. Now, reports suggest that the two might have broken up.
READ ALSO: 8 Mzansi celeb couples South Africans are crushing on
South African celebrity couples are just like you and me. They too are trying as much as possible to give and get the best out of love.
READ ALSO:
Are these guys SA's dumbest thieves?
DJ Black Coffee and Enhle can teach us a thing or two about real love (pics)