Unisa application dates, status, fees and process 2021
The University of South Africa (UNISA) is among the top-ranking higher learning institutions in the country and beyond. The institution, therefore, stands out as a focal centre of academic excellence for learners seeking world-class educational certifications. Unisa applications are, for this reason, competitive, attracting thousands of applicants every year. The university expects applicants to submit their requests for eligibility.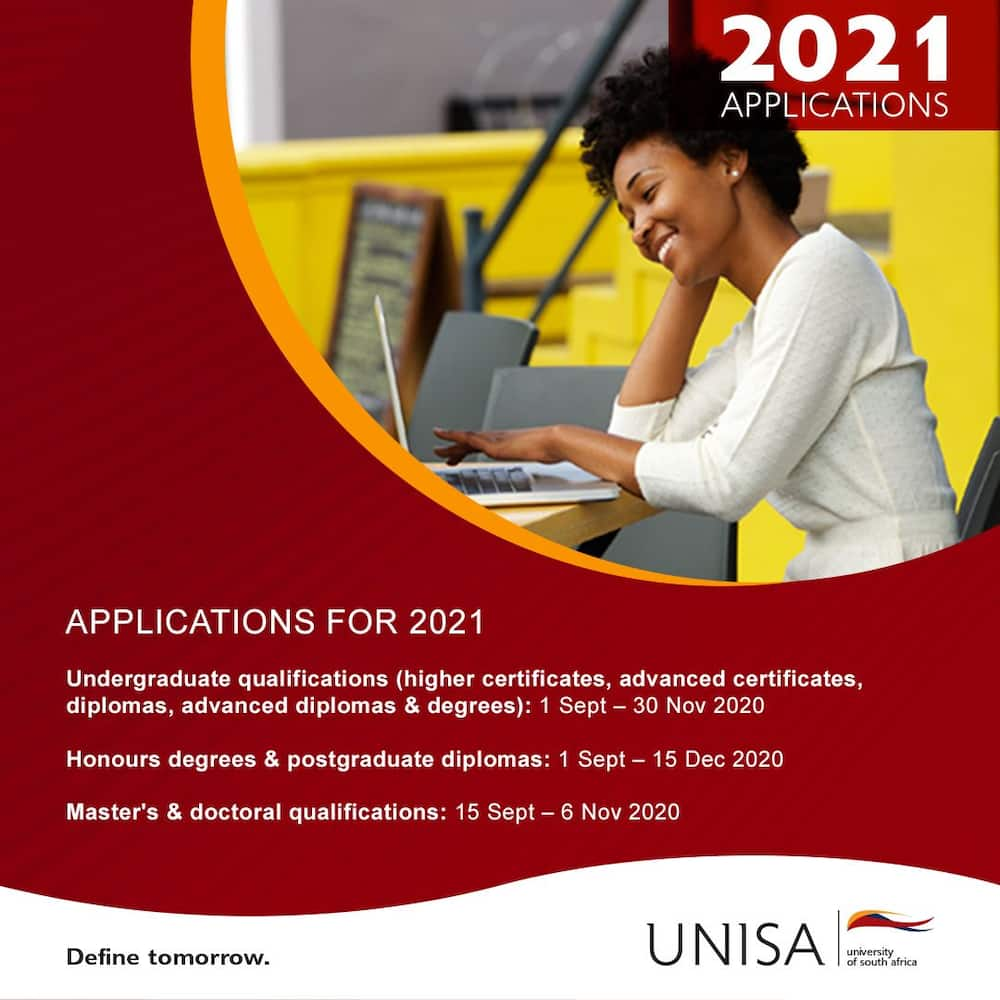 Are you interested in joining this great university to pursue your higher learning studies? Unisa offers a range of courses from certificate programs to short courses and PhD programmes. But for you to join the institution, you need first to make an application.
Unisa application tools
The online Unisa application tool is secure and will help you conveniently get a chance at the university. While submitting manual requests at the admissions office is a conventional method, Unisa online application saves both time and resources; therefore, allowing international learners to enrol for different qualifications without leaving their countries.
The university offers fair access to higher learning education with a zero-tolerance policy on past inequalities. The university now conducts its selection exercises within the acceptable frameworks in tertiary training.
Unisa application 2021 checklist
It is helpful to pick the right Unisa qualification before initiating your application process. If you are undecided, seek career guidance to help you select a suitable module that meets your professional aspirations. Another critical step is to assess oneself against the admission requirements proposed by the institution. Other conditions include a working email address and an available cell phone number.
How do I apply for Unisa 2021?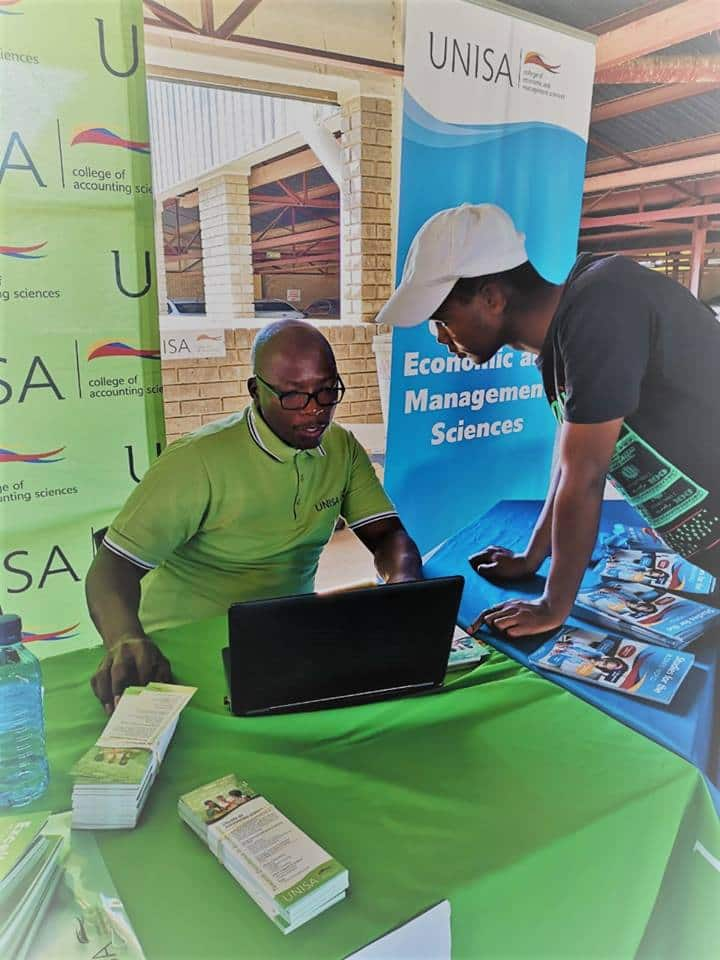 You can apply for a new qualification regardless of whether you are a first-time applicant or a continuing student. How do I apply online at Unisa? Below is a quick guide on Unisa online application 2021.
Start by navigating to the University of South Africa portal to access the Unisa application form. Eligible applicants who intend to apply for a program at the Technical Vocational Education and Training College may as well apply through the institution's online self-help options. Similarly, these applicants may apply through their respective TVET College by taking advantage of the UNISA-TVET agreement.
Upload relevant documents as support. Both new applicants and students enrolling for a new qualification or specialization should provide their academic papers as part of the procedure. All the required documents must be scanned and submitted before the expiry of the specified period. The admission officers will not review all materials submitted after that.
The scanned files above should not be more than 2MB (2048KB) each, and they should be strictly black and white documents in the formats of PDF, DOC, or TIF.
You require a student number prior to applying for admission. You will be prompted to the page where you will be asked if you have a student number or not. If you do not have a student number, you can get it after entering all of the necessary information. Admission to a qualification is not automatic. If the qualification that you are applying for is available (there is space available), you should click where necessary and follow the instructions provided to proceed.
Unisa application dates for 2021 academic year
Unisa has changed its application model, and the process is open and continuous now. It means you do not have to keep track of the important Unisa application dates for 2021 to avoid late submissions. You can apply for admission throughout a year. So the requests for admission to undergraduate qualifications such as higher and advanced certificates, diplomas and advanced diplomas, PGCE, BTech & degrees are still open. Also, honours degrees and postgraduate diplomas admissions Unisa application for 2021 are not available. The deadline to make a request for admission to master's & doctoral qualifications for the academic year 2021 has also passed, but you can apply for the next year.
However, open applications do not guarantee that you can register for the next semester or academic year. You should meet the necessary admission requirements. Your qualification should be available. It is also important to know if the registration period has started.
There is no closing date for applications. But some qualifications can be closed when they are full, and there is no more space. You also cannot apply for the academic period two weeks before the registration period. Applications made during the registration period will be considered for the next academic period.
Unisa SLPs application dates, fees, and procedure
Unisa Short Learning Programmes, SLPs are provided by centres found within different academic departments of collages. These are courses that concentrate on strictly just enough teaching to meet a particular learning necessity as identified by individuals, companies or the entire society.
Unisa applications and registrations for Short Learning Programmes stated on the official site are:
Semester modules: 2 November 2020 - 29 January 2021
Year modules: 2 November 2020 - 26 February 2021
But keep checking to know if there are some changes or you can directly contact ucl@unisa.ac.za to find out.
How much is Unisa application fee?
The University of South Africa requires applicants to pay an application fee for both online and hard copy submissions. Applicants should take note that the Unisa application fee is not refundable whether you fail or pass.
The application fee payment is only accepted after the system sends you a student number and the application fee reference number. An application fee of R115 is charged for online applications while R185 is charged on hard copy submissions strictly for non-degree purposes. For banking details, refer to payment methods.
Note that the University of South Africa does not accept cash payments, and therefore, all payments should be channelled through acceptable payment methods. Any application forwarded to Unisa without making the required application fee payment will not be reviewed; hence, it is invalid. Always make sure to keep the record of your transaction for later use.
Acceptable payment methods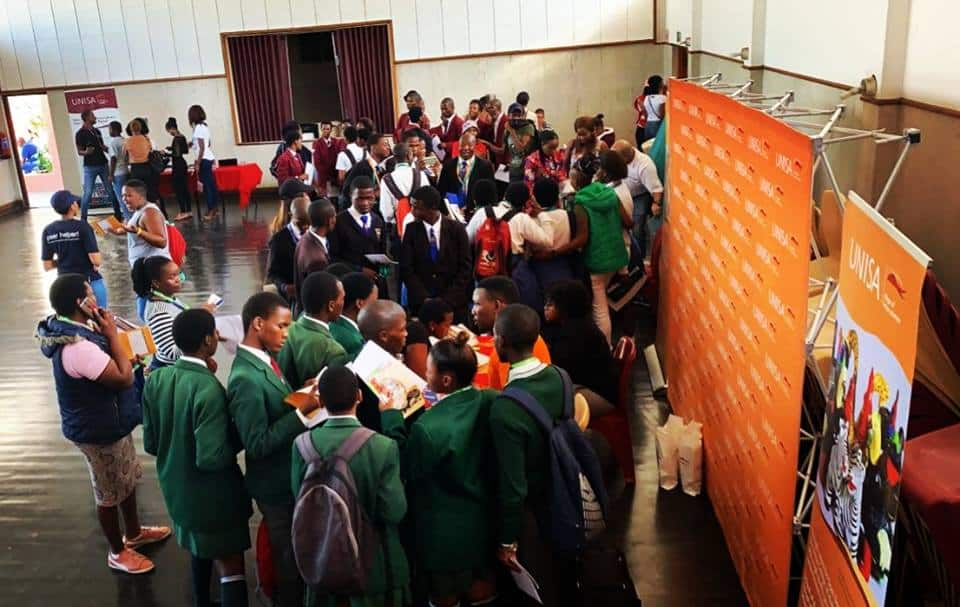 Credit cards
Bank deposit
Electronic Funds Transfer (EFT)
Unisa web credit card payments
Debit cards
International students
Telegraphic money order (TMO)
Postal orders, money orders
Payments by employers/sponsors/donors & bulk payments
What documents do I need to apply at the University of South Africa?
Applicants must upload the following documents when applying for new qualifications:
School qualification copy
ID copy for RSA students or ID /passport for the learners from other parts of the globe
Marriage certificate or divorce decree (if applicable)
Document translation if not presented in Afrikaans or English
The official copy of the tertiary academic record (if applicable)
How long does Unisa take to process applications?

Has Unisa accepted my application? If this is the question that is bugging you, note that the University of South Africa may take up to 3 months to complete reviewing your request. The institution will prompt you with feedback on whether your application failed or was accepted. If you are accepted, you must accept or decline Unisa's offer within the stated period of time. Then you have to register for the academic period.
Unisa application status 2021
You are probably curious to learn about the progress of your request to pursue a course at the University of South Africa. To find out the progress of your application, simply visit the site and click on status. The system will require you to provide the student number, surname, first name, and the date of birth for you to track the progress.
Unisa applications should strictly be submitted within the deadline dates beyond which they will not be reviewed. To make sure your request is accepted, pay the required fees and wait for the administrators to process your request. You can always check your application status at your convenience after a successful application. Please visit the Unisa website for updates on additional information about the Unisa application process.
Source: Briefly News