Do you feel trapped financially and you cannot continue with your education in the higher institution? The good news is that money does not have to be an obstacle any longer, with free online courses South Africa, you can achieve your dreams of getting educated at your own pace. So, in this article, we share some of the best free courses that you can take online and how you can access them.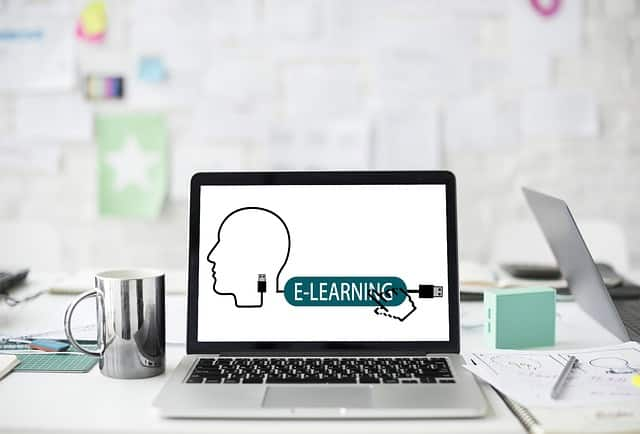 Online learning South Africa is easily accessible for those who cannot afford to pay for their education. This is made possible through various online course providers who make free programmes available to interested students all over the world. With a stable internet connection and a computer to work with, anyone can learn at his or her own pace and in the comfort of his or her room. The most important requirement that is needed is an interest and willingness to complete any programme that you register for. Check out some of these courses below and see the ones that you might be interested in.
Free accredited online courses South Africa
1. Theory of Change for Development from Wits University
This is one of the online short courses available at the University of the Witwatersrand, Johannesburg. Here, students are introduced to the theory of change approaches and principles. The programme is designed to help them connect a theory of change to log frames as well as other organisational tools that will enable further monitoring and evaluation. Monitoring and evaluation practitioners, donor agencies, public and development managers, and other stakeholders will find the programme beneficial. It runs for 4 weeks with 3 to 4 hours of lecture per week, and if you want a valid certificate, you will need to pay a token of USD 49.
READ ALSO: How do I check my NSFAS application status in 2019?
2. Futurism and Business: Dealing with Complexity from Stellenbosch University
Among other things, what makes an effective leader in any sphere of life is the ability to think futuristically. So, if you desire to improve your ability to prepare for the future and also acquire practical skills that can help you to predict it, then this course is for you. You will get to know how to think and measure the future, and various emerging trends from the sociological and technological perspectives in predicting the future. The course runs for 4 weeks with a required effort of 4 hours per week. If you need a verifiable certificate also, you will pay a token.
3. Medicine and the Arts: Humanising Healthcare at University of Cape Town
In this six-weeks free online course, you will learn how medicine, medical anthropology and the creative arts intersect. Through topics like Mind, Art and Play; The Heart of the Matter: A Matter of the Heart; At the Edge: Madness and Medicine and others, you will be exposed to the emerging field of medical humanities and what the concept of whole person care is all about. The programme runs for six weeks with a required effort of 3 hours every week. Should you be interested in a certificate, all you need to do is place a request with a token.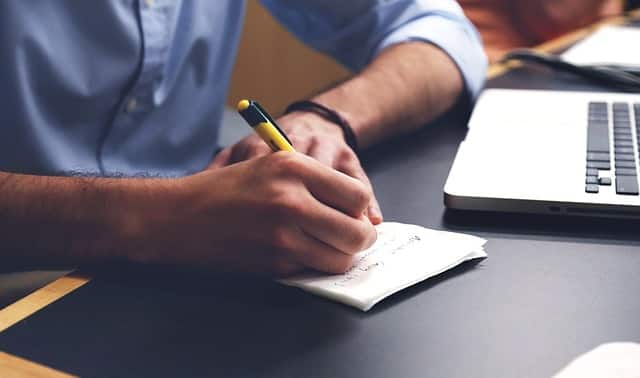 4. Digital Transformation and the IT Team from Wits University
Going for this course exposes you to what digital transformation exactly is and its impacts on organisations. Through it, you will also get to know ways through which digital transformation changes the role of the IT team. Specifically, you will get to know the theories that led to the shift from an IT paradigm to digital business technology (BT) paradigm, among other things. The programme runs for four weeks with an effort of 3 to 4 hours put into it every week. Also, if you wish to get a verifiable certificate, you will need to pay a token of USD 49.
Free accredited online courses with certificates
1. Introduction to Cybersecurity
If you are considering gaining knowledge of social media management and cybersecurity, you will find this course enjoyable. Made available by Cisco, the course explores what cybersecurity is, online safety, how you can protect your data as well as privacy online and in social media, and much more. With activities and quizzes, you can reinforce your understanding of the programme. You can also connect globally with Cisco Networking Academy community and based on a request, you can get a signed certificate after the training.
2. ICT Entrepreneurship
Whether you are already into business or you desire to develop an entrepreneurial mindset that can help to advance your career and also improve your job opportunities, you should consider Cisco's ICT Entrepreneurship course. Specifically, from the training, you will learn how you can apply network technology skills when you are starting a business or advancing your career. You will also get to know how you can start different kinds of businesses while it also improves your leadership skills and financial literacy. You can learn at your pace, and if you wish, you would be given a signed certificate.
READ ALSO: Cyril Ramaphosa bursary: Application guide 2019-2020
3. Learn to Program: The Fundamentals
With this opportunity made available by the University of Toronto through Coursera, you will learn the fundamentals of programming and ways through which you can write valuable programs with the use of the Python language. The programme will introduce you to fundamental concepts in Python, strings, Booleans and how to use Boolean expressions, how to repeat codes, manipulate strings, and much more. The programme runs for seven weeks, and you are expected to put in an effort of 4-8 hours per week. You can buy and print your certificate upon completion.
4. System Dynamics for Health Sciences
This is a course that health practitioners will find very helpful. The reason is that it trains on how to model and simulate problems in the healthcare system, and how you can use system dynamics software to explore problems that have to do with your field of health. Through it, you will get to know how you can interpret the causes of typical system behaviours as well as how to develop computer-based models to help you gain insight into the problems. The programme runs for six weeks with 2 to 4 hours effort put into it per week. You can also get a certificate afterwards.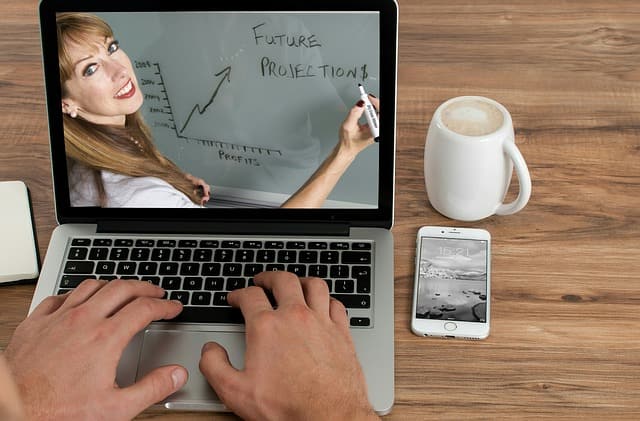 Note that there are also other interesting Wits free online courses that you can go for apart from the ones mentioned above. There are also other online courses providers such as Coursera, Alison and Future learn that you can join for free and explore their programmes to take free ones that you are interested in as a South African.
Graphic design courses online South Africa
If you have ever dreamt of becoming a Graphics designer, there are lots of online courses that you can take to help you achieve your dream. Among several of them are the following:
1. Adobe Photoshop Essentials
Learn about Photoshop essentials in this course and unique insights on how to combine the various tools. Specifically, by the time you complete the training, you would have mastered how to edit and manipulate images using the software, and how to create any artwork. Some other lessons that you would be taught include adjustments and masks, how to work with text, filters and styles, and how to work with layers and editing of documents. The programme is offered by Friends of Design - Academy of Digital Arts and to enroll for it, you will have to pay some amount of money.
2. Graphic Design - Visual and Graphic Design
Through this course, you learn the processes and principles involved in designing as well as various design elements including lines, shapes and textures. You will also get to know about drawing systems, production systems in the design industry such as printing, photography, photocopying and using computers among others. Interestingly, the programme is free at Alison and it only takes about 2-3 hours to finish. Then, once you finish, it will be easy to build on the knowledge that you have acquired from the course.
How can I study online courses?
Registering for a course is not as important as finishing it. The tips discussed below, if followed, can help you to start and finish numerous free courses online without stress.
1. Choose your pace of study
How do I complete an online course? To successfully start and complete an online course, you need to create a study schedule that you will strictly abide by. While the programmes are tailored to meet the needs of individuals, you also need to work out a plan that will help you to complete whatever course you have chosen within the timeframe that is given.
2. Find a convenient place
One of the challenges that comes with online study is that it can be difficult to concentrate. This is why you have to choose where is convenient for you. If you are sure that you will be able to control the distractions, you can choose to study at home but if you know it will be challenging, you can go to a library. Anywhere that you are assured of stable internet with minimal distraction is okay.
3. Print whatever materials that you can
It can be distracting working with a computer sometimes, that is why if you have any lecture notes or materials to read, course schedule and syllabus, choose to print them out and read. With that, you can highlight and even make notes in the margins. Also, it will be easy to make references whenever you need to.
4. Test yourself after studying
One of the proven ways of memorising materials is by giving yourself tests and quizzes. Also, if you find practice tests and quizzes with any programme you take, try to take them; it is a way of ensuring that you understood what you have learned. Then, whenever you need to recall the lessons, you will find it very easy.
Apart from the online courses that have been discussed so far, do you also know that you can access free online counselling South Africa? Organisations like LifeLine Western Cape offers free counselling via WhatsApp. Other organisations where you can get free counselling include the South African Depression and Anxiety Group (SADAG), Revive Counselling Centre, and LifeLine Johannesburg.
With the online course providers that have been mentioned above, free online courses South Africa are possible. Consequently, money should no longer be a challenge to achieving your dream of getting sound education. With the right environment, passion for learning, stable internet connection and a personal computer, learning becomes easy for you. However, upon completing of any programme, you can choose to order for a certificate by paying a token.
READ ALSO: How to get free education in South Africa in 2019?