Pearl Modiadie biography: baby, new boyfriend, engagement, ex-fiance, house and cute photos
Pearl Modiadie is a gorgeous and successful South African actress, radio DJ, producer, and television presenter better known for her leading role at SABC 1 music talk show, Zaziwa. Besides making a name for herself, this admirable public figure has built a prolific career with zeal. The South African beauty queen is a rare combination of good looks and success, which make her a centre of focus among several people. Pearl Modiadie biography will undoubtedly inspire you. Read on to find out more about her.
At Pearl Modiadie age, she is an accomplished celebrity with looks that make many doubt her age. Pearl spent many of her early years in Tembisa, her birthplace. She proceeded to her college studies in 2005. Two years later, she enrolled at Rosebank College for a diploma in Media Studies and Journalism, which she cleared in 2009. Her commitment and dedication are exceptionally intriguing and have contributed significantly to her recent accomplishments. Here is a much detailed breakdown of her biography.
Pearl Modiadie biography
Born: 29th of December 1987
Age: 33 years old as of 2020
Origin: Xubeni, Tembisa, South Africa
Education: Norkem Park High School
: Rosebank College - Diploma in Media studies and Journalism
Marital status: In a relationship
Occupation: TV host, actress and producer, radio presenter, event MC, voice artist, writer
Famous for: Zaziwa music talk show
Also known as: Pearl Moody, Black Pearl
Instagram: @pearlmodiadie
Facebook: @Pearl Modiadie
Twitter: @PearlModiadie
Weblog: pearlmodiadie.com
Several exciting details make Ms Modiadie's story uniquely interesting. Talk about her career, relationship profile, dating life, acquisitions, and cute pictures that will make you zoom in and pan around for hours. Pearl first set her career wheel rolling through mind-blowing actress role as Poppy in her debut Bhuti Madlisa, one of the most famous local films following which she played several other characters.
Pearl Modiadie actress career
Pearl filmography has progressively developed under challenging and enabling environments. Her recurring role as DJ Jade is particularly memorable for having earned her a radio DJ job. Later in 2015, she joined 9 other celebrity contestants hunting for the top place in the series 'Strictly Come Dancing'. She eventually entered into a partnership with professional dancers among them Grant Esterhuizen. Ms Modiadie acted in Scandal as Kefilwe Malope, and one thing I love about Pearl is her fashion taste, which blends perfectly with her field of work.
Pearl Modiadie radio career and TV hosting journey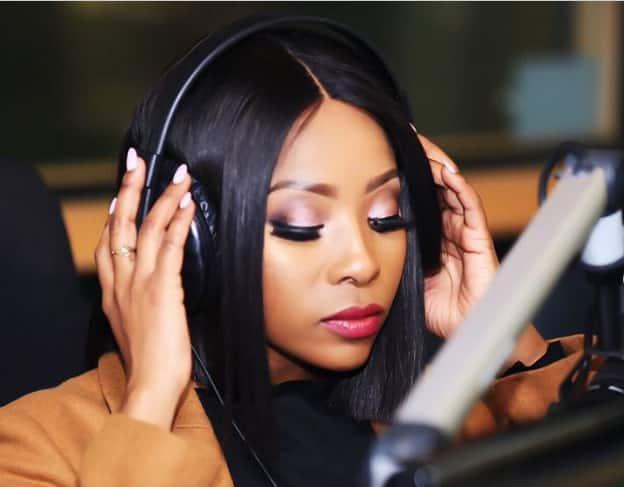 Pearl's TV career includes presenting Craz-e, e-television's children program, and in 2007, she co-hosted Crazed Out. She is the host of Zaziwa, which offers viewers the chance to know more about their cherished celebs. She first joined radio in 2009, working for Gauteng's youth station YFM, and then she dutifully delivered different programs while working with radio before her transition from broadcasting in 2013. She later re-joined radio in 2015 alongside her seasoned co-host Amon Mokoena.
Pearl Modiadie ex-fiance Nkululeko Buthelezi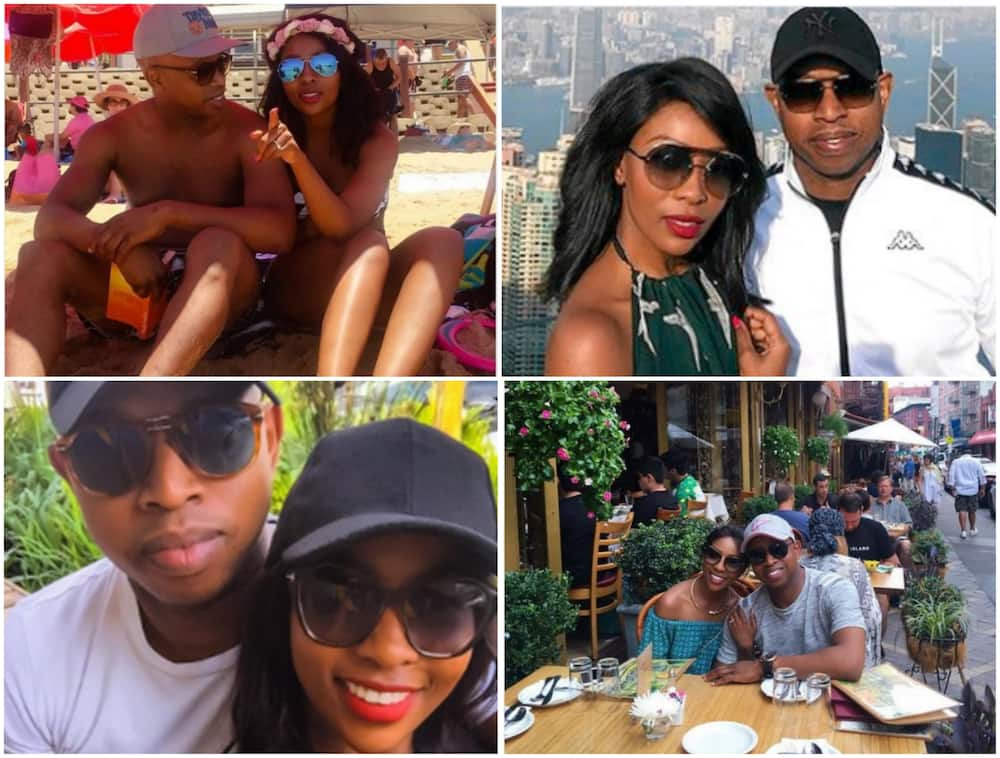 Pearl Modiadie engagement to Nkululeko Buthelezi happened in 2015 while they were spending a holiday in Zambia. Pearl Modiadie and Nkululeko Buthelezilater broke loose from the relationship, necessitating her to return his ring and calling off the wedding. Luckily, the two grew over their differences in a warm reunion that caught the news headlines. The two have fallen in love twice and broken their love twice, raising brows on her latest boyfriend.
Pearl Modiadie new boyfriend
Ms Modiadie's fair share of heartbreaks is not all lost as she has a new bae! After spotting the couple at Zara in Sandstone, Pearl came out openly and confirmed that he was indeed her man, and it is a topic that has trended on Pearl Modiadie Twitter ever since. Pearl and prince charming, whom she has not officially introduced to the public, met through a common friend. The two are of different races, and it seems that they have already met each other's families. Evidently, the new catch has started on the right footing, and he makes his woman happy. However, Ms Modiadie has made it clear that they are not engaged.
Pear Modiadie has announced her split from her mystery baby daddy shortly after welcoming their son Olivier.
Pearl Modiadie cute photos
For a celebrity of her class, it is no surprise that she interests her broad base of fans with sexy pictures. She truly is a beau that looks good in everything! Check her out!
1. Pearl Modiadie baby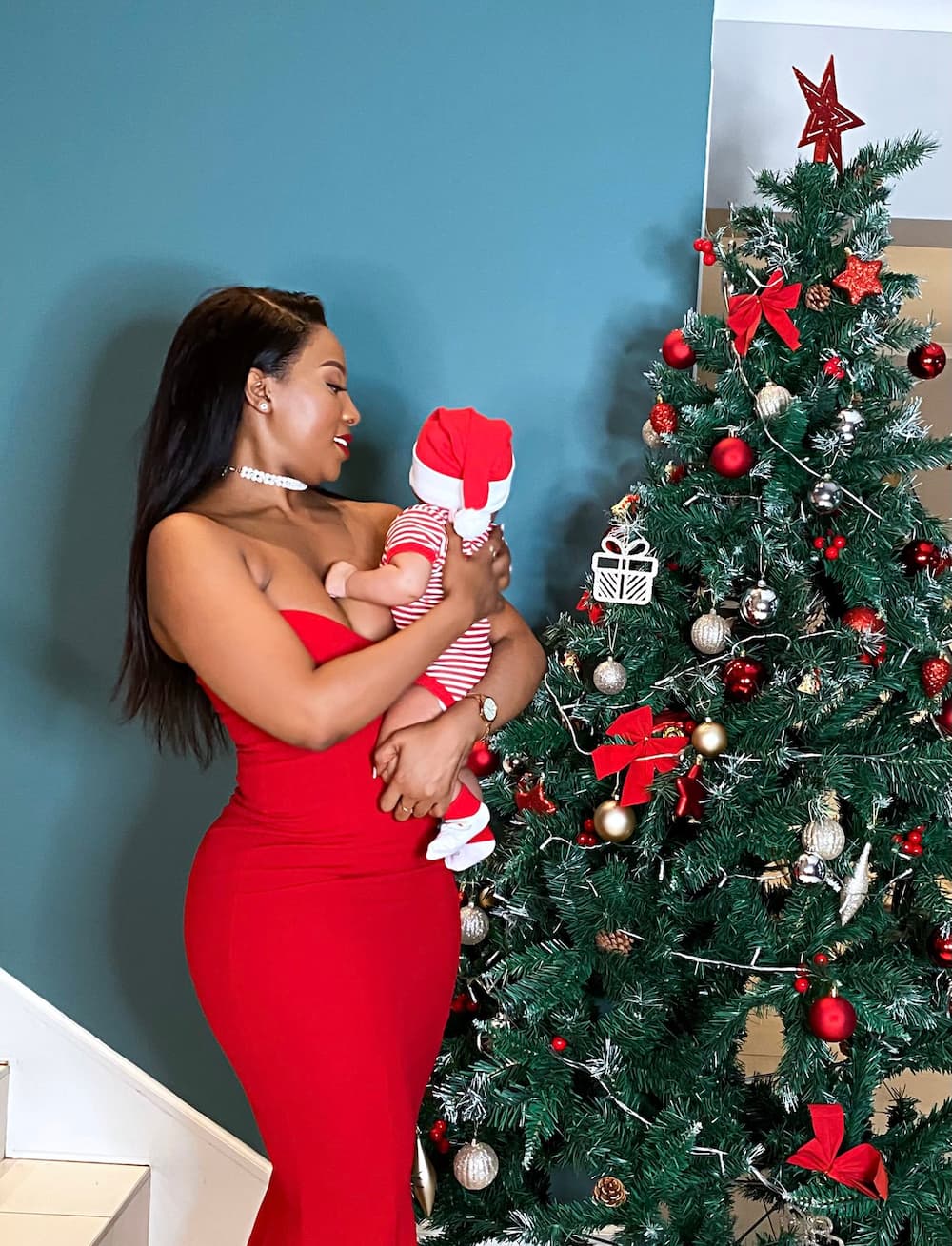 In 2020, it was Pearl and her baby's first Christmas together! It is her little Santa.
2. Pearl Modiadie hot pictures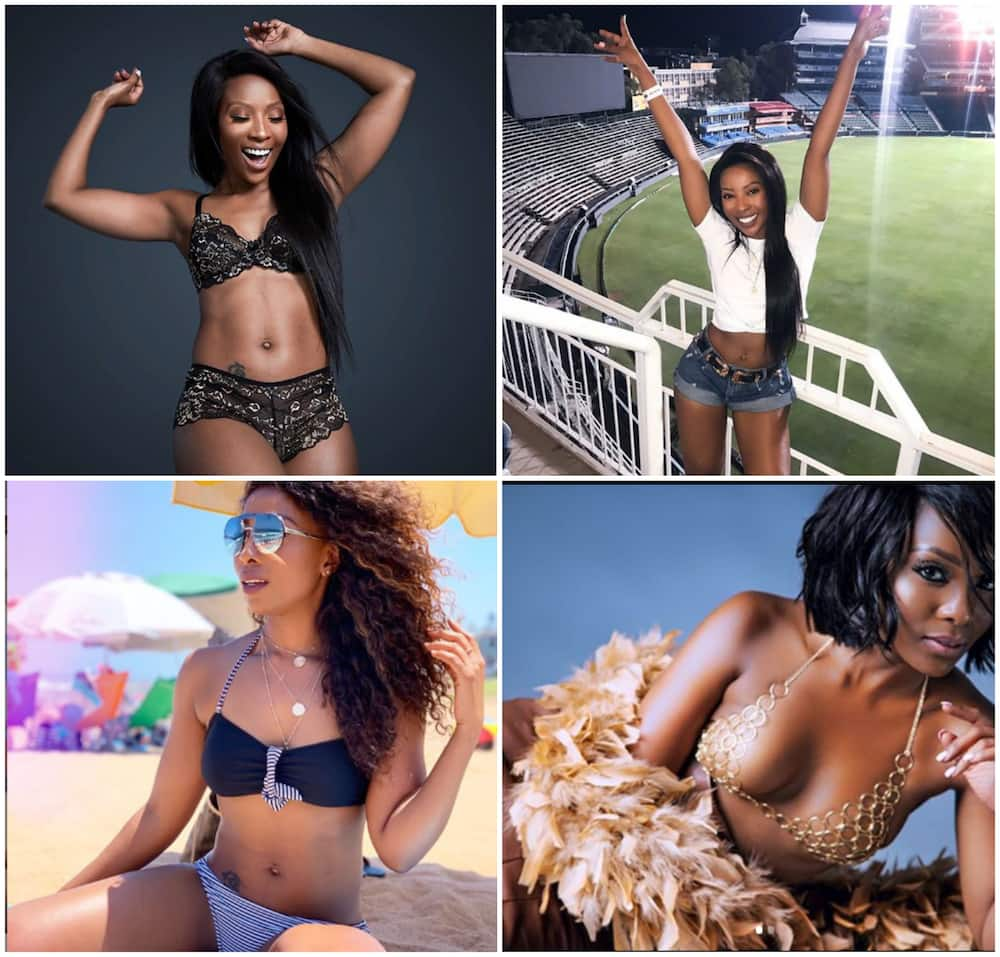 The woman always keeps fit.
3. Great model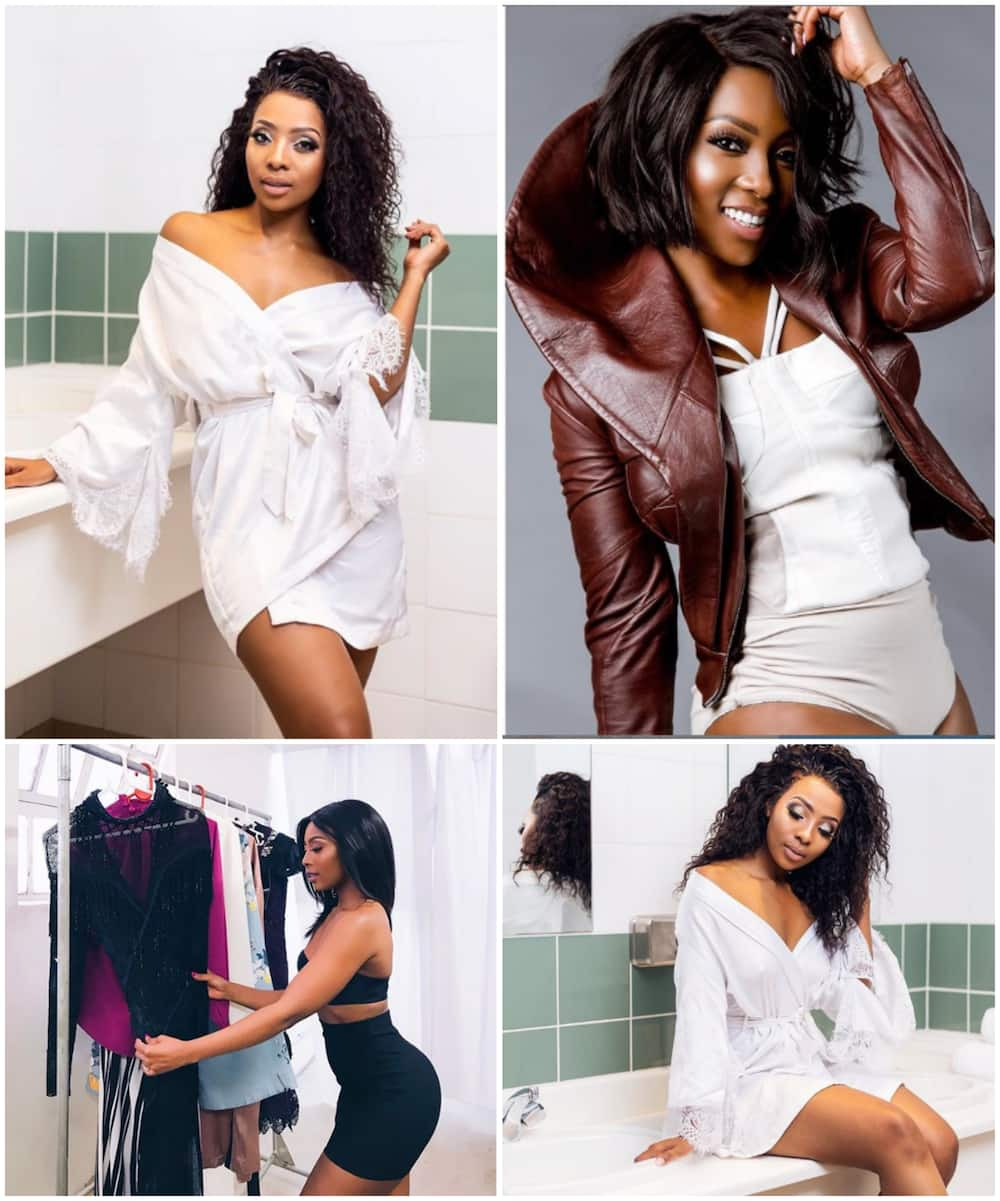 The girl always looks gorgeous in the pictures.
4. The queen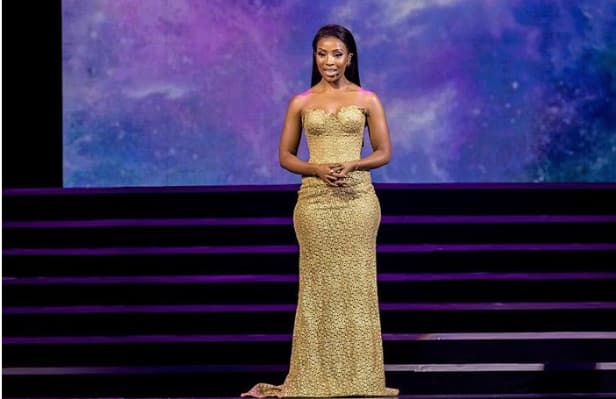 She is one of the best South African television presenters.
5. Her outfits are great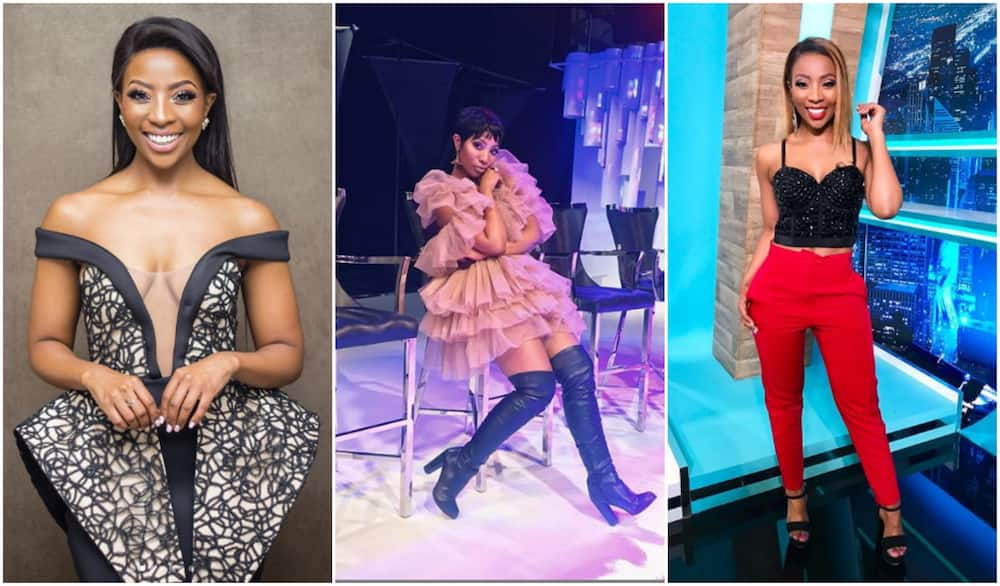 She knows how to wear stylish outfits.
Pearl Modiadie house
For a celebrity of her standards and taste, we expect Pearl Modiadie house to be stunning. However, we do not have details of where she lives and how her house looks like, but here is what we are sure of. Her proudest moment was when she got her father a house. It was all disbelief when Ms Modiadie surprised her father with a newly built home. Video coverage of the TV personality presenting the home to her father gained immense popularity for its emotional touch. Both disbelief and excitement rocked the air, making it even brighter.
Pearl Modiadie is a successful television presenter, actress, producer, and radio DJ with a great taste in fashion. Also, she is so passionate when it comes to her career. Her hot pictures are enough evidence that she is not only successful but has the looks as well! Her biography is highly motivating and inspiring, and we wish her all the best in her love life.
Source: Briefly News