Nina Hastie biography, age, tattoos, boyfriend and addiction
Hilarious, smart, and inspiring are some of the many incredible terms that are used to describe Nina Hastie. It would be safe to say that her free spirit has contributed to these praises, and did I mention her cool tattoos? No? Relax. We'll get there shortly. As a South African actress, she has performed at numerous major theaters in the country such as at the Wits Theater, The State Theater, and Joburg Theater. She is also a renowned comedian and has been featured in shows such as The Late Nite News and The Bantu Hour.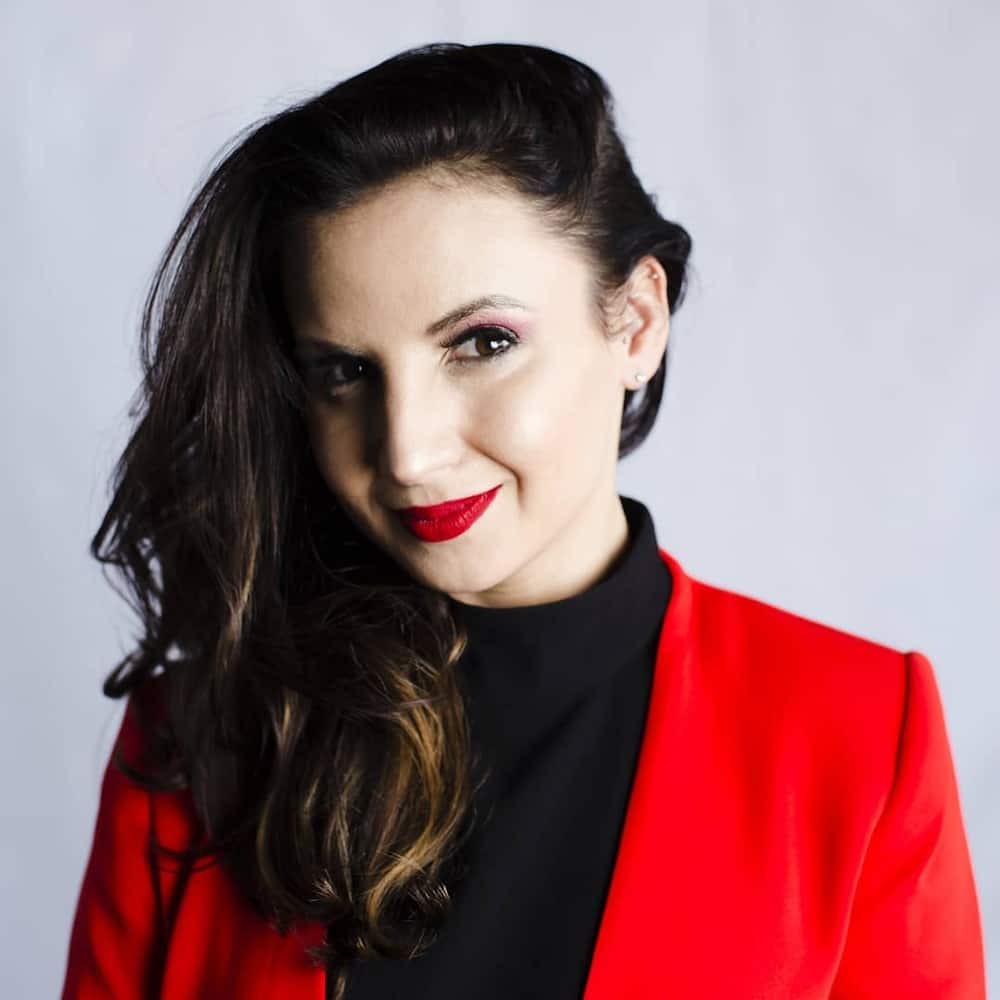 How old is Nina Hastie?
Born on the 19th of May, 1983, Nina Hastie lives in Pretoria, South Africa.
Who is Nina Hastie?
Nina is one of the country's most hilarious women and has performed both in and out of SA. Back in 1996, Nina was the youngest radio host in the country at the age of thirteen. Unbelievable, right? She had heard about the auditions for Radio Rippel, a community radio station, and she decided to take her chance.
Nina Hastie career
She claimed that being good with people was how she landed the job. For the next five years, she worked with YFM and K-TV and also did voiceovers for feature-animated films such as The Adventures of Dick King and Bushfire Fairly Tales. At that time, one of the trending questions among people was about the voice-over artist salary in South Africa. This makes her one of the trending SA presenters. In 2009, she was also one of the cast members in a show known as The Truth About You which talked about HIV.
Nina Hastie's early life
Nina Hastie has had a great sense of humor since her early years. We all stan a comic, don't we? Growing up, she would entertain people at her grandfather's restaurant, and this is how she nurtured and grew her love for entertainment. She has worked for a circus before where she discovered her fearless and adventurous spirit. Before she landed a job at W24.com, she was a comic columnist for The Times Newspaper and also the Grazia magazine prior to its closure. Luckily, an editor who previously worked at Grazia joined W24 and asked her to join the team.
Nina Hastie tattoos
Here is a picture that shows her many tattoos.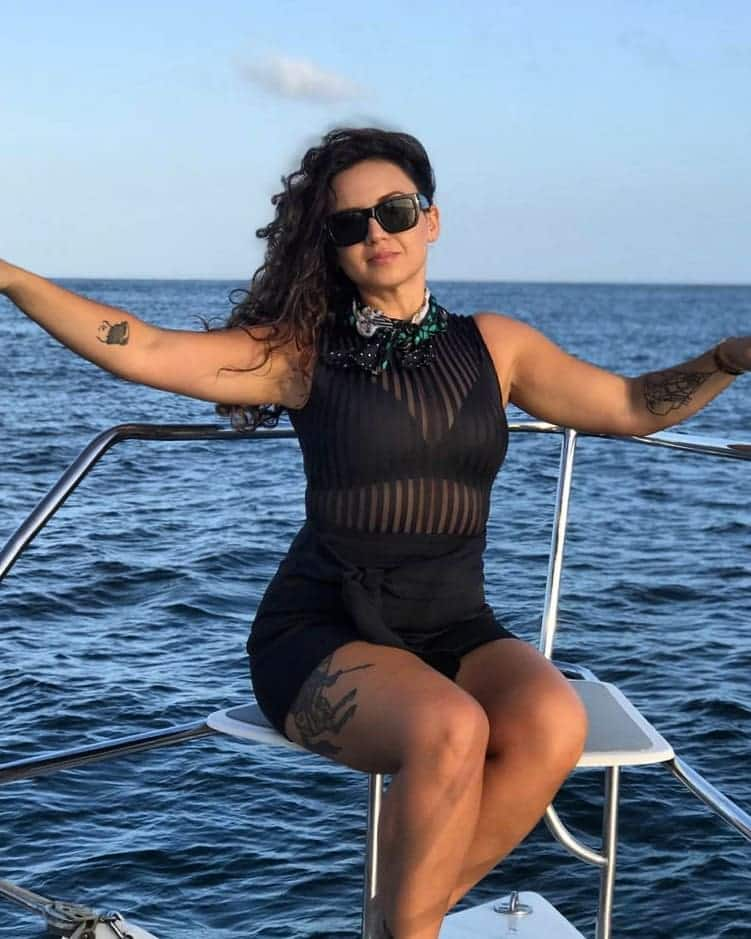 READ ALSO: Kyle Deutsch biography, age, award, songs and career
Nina Hastie boyfriend
Nina Hastie and Cassper Nyovest
Cassper Nyovest, a South African Rapper, claimed to have had a crush on Nina back when he was a teenager. Casper was with a friend when he saw her at Sun City. They gathered up courage and approached her, but she shut them off. After a couple of years, Nina was asked about the incident, and she responded to it saying that she believed he was trying to sell his music. Additionally, she confessed to having thought that his name was quite lame and she never saw his potential in the music industry.
Nina Hastie and the Zulu culture
As Nina is a white woman residing in South Africa, she has consistently had a fear of receiving accusations concerning cultural appropriation. She wore a Zulu outfit during Heritage Day, and this led to a lot of debate and discussions on culture in social media. She addressed the matter by stating that she is simply interested in understanding and participating in the Zulu culture, negating the opinions of those who claimed that she did it for her financial gains.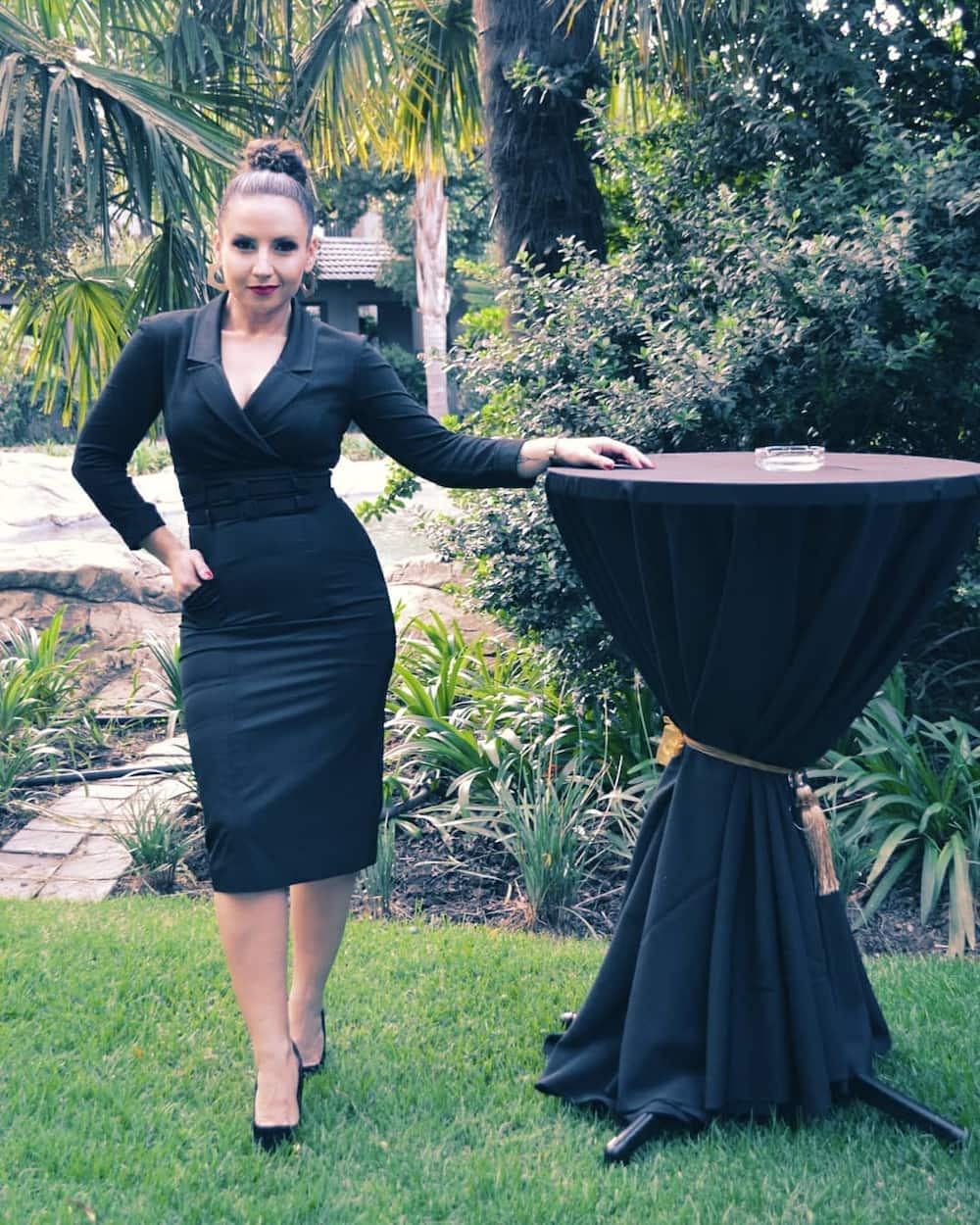 READ ALSO: Sol Kerzner biography, age, house, wife, family and net worth
Nina Hastie opens up on her early addiction
At a talk show hosted by Peral Modiadie known as Zaziwa, the comedian was once hosted as a guest. At the interview, she opened up on her private life and revealed to have undergone rape. She also talked about her alcohol and drug addiction and how she overcame all this.
Despite all the difficulties and struggles that accompany the withdrawal, she decided she had to be more kind to herself and successfully got through the process. Nina shares her story to the public in the hope that she will inspire at least one girl or woman out there who are experiencing difficulties. During the interview, she also stated that women should know that they are allowed to live regardless of what their past looks like. One decision entirely changed her life, and anyone can transform their lives too.
During comedy performances, Nina Hastie has a tendency of mixing English, Zunglish, and SiPitori. She has had a relentless interest in learning and understanding different cultures from a young age. This is because she strongly believes that it is vital for people to understand one another. When Nina is not working, she enjoys watching films and also reading. She is a huge lover of tattoos and has a couple of them which she proudly flaunts.
READ ALSO: Azania Mosaka biography: daughter, age, parents, boyfriend, divorce, 702
Source: Briefly News