Pearl Thusi (Queen Sono) biography: age, boyfriend, daughter, sister, parents and net worth
Pearl Thusi is a multi-talented goddess, probably one of the most accomplished personalities in the entertainment industry. Her beauty, intelligence and hard work are the reasons behind her success. She is a mother to a beautiful baby and is currently writing a book about her experience as a mother. These details do not define who this gem is, because her biography has more information about her.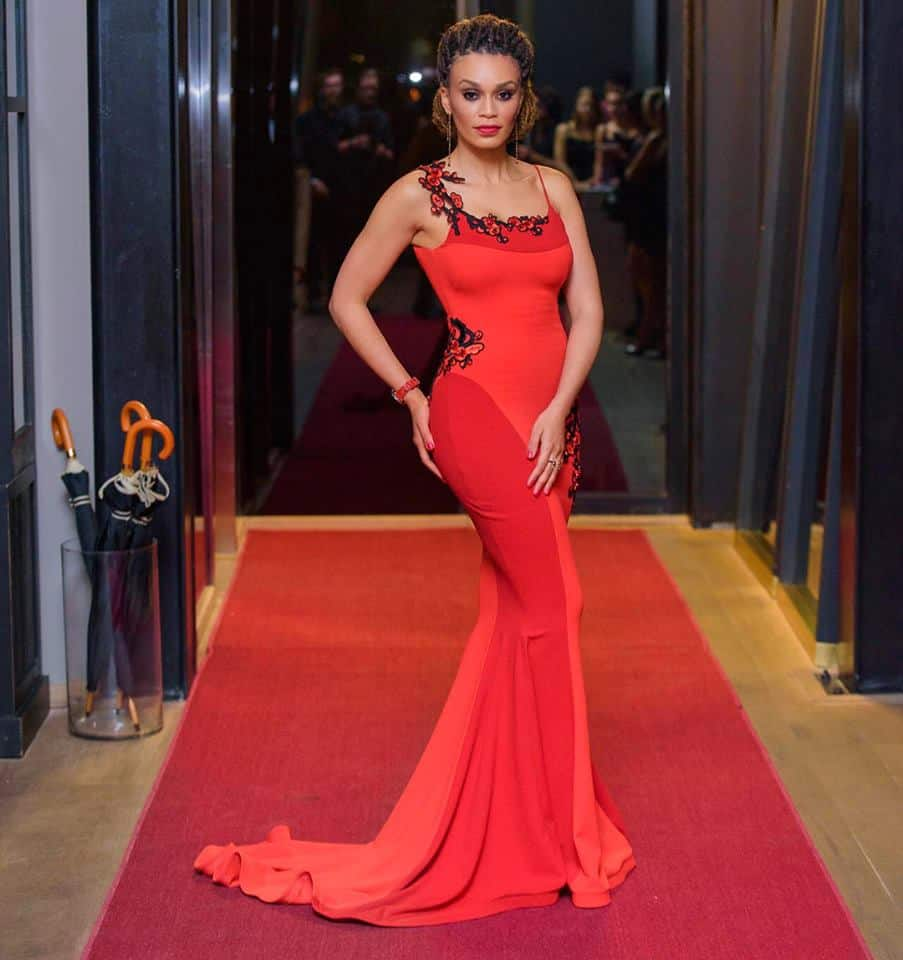 Would we call it talent, maybe yes. However, Pearl Thusi is successful, but not because she is talented, but because she is intelligent and hard working. She is a humble and outgoing lady who has had good breaks in the entertainment industry. She is a perfect description of an all-around lady, especially because she has nearly all careers in the industry. She is a model, actress, TV host and radio presenter and is currently building her writing career.
Pearl Thusi biography
Most people know her through the shows that she hosts and the movies that she has featured in. What they forget is that this beauty has not had it smooth to get to where she is in her career. Her biography has all the juice about her, her lowest and highest moments as well as her most significant achievements.
READ ALSO: Pearl Thusi excites fans with news that Behind the Story is underway
How old is Pearl Thusi?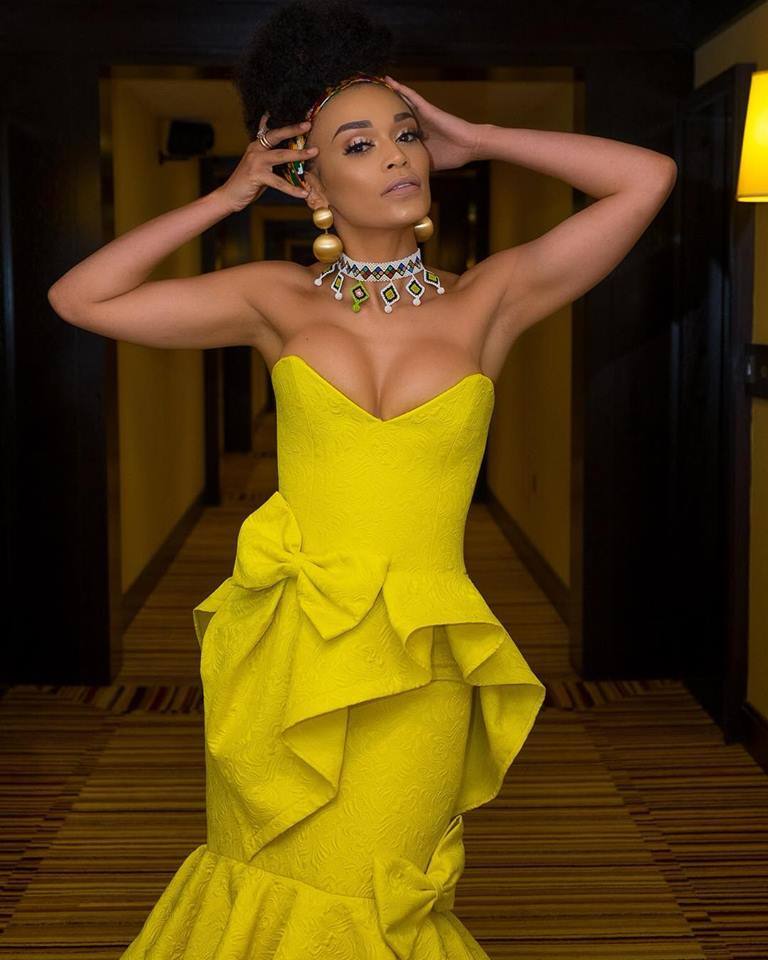 She was born on 13th May 1988 in South Africa's KwaZulu Natal region. As of date, Pearl Thusi age is thirty years old. Looking at her pictures, she does not look anywhere close to it.
Pearl Thusi parents
Sithembile Xola Pearl Thusi was born in KwaZulu Natal. Her father's name is Bhekizizwe Thusi. Her mother passed on when she was a teenager. From the interviews that she has done, Pearl speaks so fondly of her late mother and wishes she were alive to be part of her success in the entertainment industry. She grew up under her father's care, alongside her two younger sisters; Pamela Thusi and Prunella Thusi.
Pearl Thusi daughter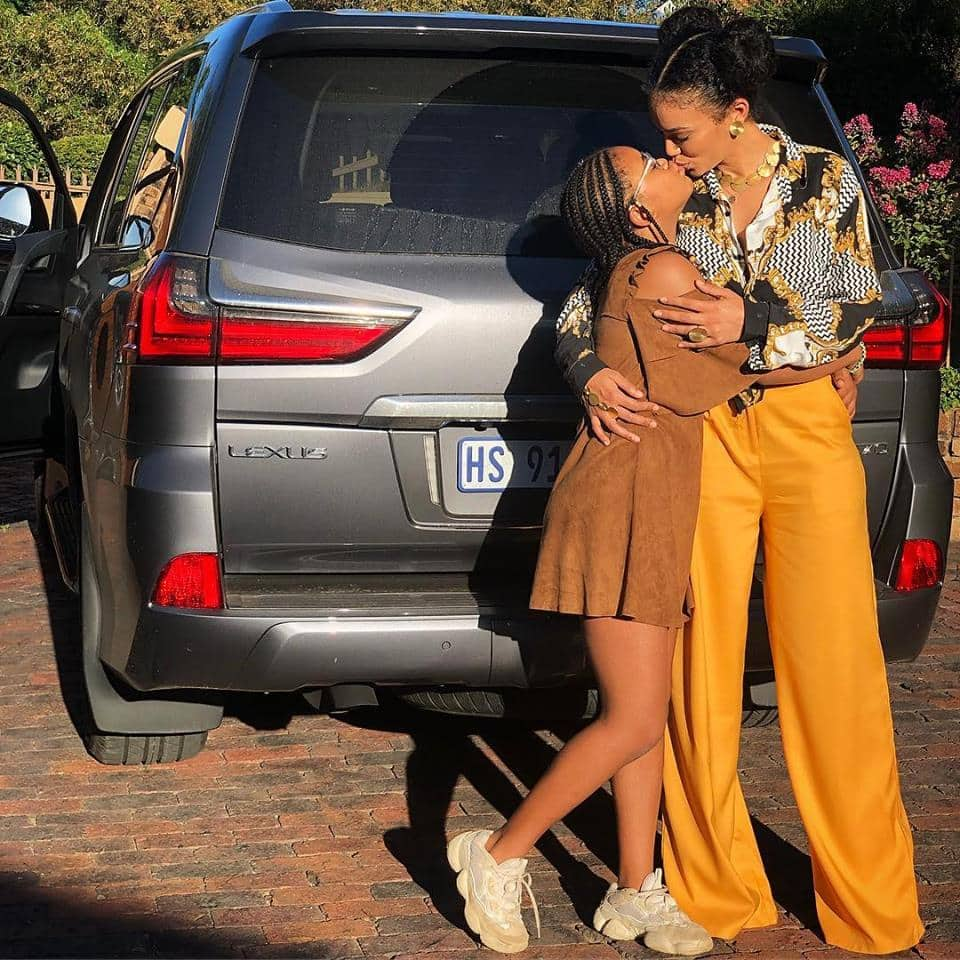 Being in the media industry, Pearl got the chance to interact with her workmates. It is during her line of work that she got into a romantic relationship with her baby daddy; Walter Mokoena, a football anchor at SABC. Pearl Thusi and Walter Mokoena relationship yielded a beautiful baby girl, whom Pearl takes care of. The two, later on, ended up breaking up, after which Pearl Thusi baby father married Nosizwe Vuso. The name of Pearl Thusi daughter is Thandolwethu Mokoena.
Pearl Thusi boyfriend
Pearl Thusi baby father is not the only media person that she dated. She also had a relationship with Robert Marawa, who serves at SABC as a sports journalist. The two love birds were the talk of the town, especially when social media found out of their relationship. Most people were concerned about Robert Marawa age since he was way older than his then-girlfriend. As of date, Robert Marawa age is forty-seven.
Pearl and Robert first met during a polo event. What started as a friendship escalated to being a romantic relationship. At one point, they denied being more than friends. However, they could only keep their relationship a secret for a short period. It was then confirmed on social media that the two were dating when Pearl was spotted with an engagement ring.
Months later, rumours about their split hit social media. Robert came out to confirm that they had broken up. On 6th August 2017 in a twitter post, he wrote, "I confirm the rumour & speculation that our relationship with Miss Pearl Thusi ended a few months ago. We continue 2 be good friends though."
In January 2018, Pearl Thusi got social media curious when she made a post that insinuated that she had a new boyfriend. Her Twitter post read, "Just when I said I couldn't be bothered with love, I end up falling for someone bomb…" She has, however, been careful not to reveal the identity of the newly found love.
Pearl Thusi career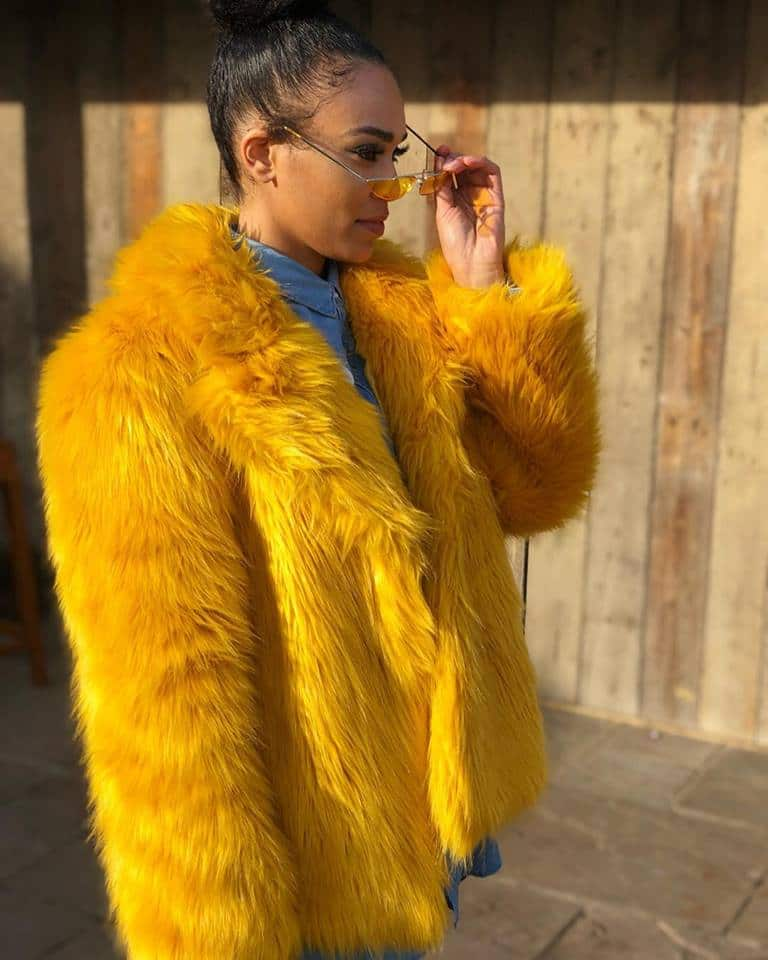 Pearl Thusi is a perfect definition of talent. She is an actress, a model, a TV host and radio presenter. She has earned a fortune from each one of her careers. As a model, she has bagged a couple of crowns and appeared on the cover image of several magazines. As an actress, Pearl has featured in several South African shows. She also had a good break when she featured on the second season of Quantico.
Pearl Thusi acting career
Pearl is a lover of performing arts, and this explains why she has a successful and well built acting career. She has been part of several shows among them Soul City, Family Bonds, Zone 14, Jacobs Cross and Number 1 Ladies Detective Agency. Pearl Rhythm City role is also among her most significant breaks in the field. Other big breaks in her acting career include playing a significant role on Isidingo and pulling a leading part of a film by the name Kalushi.
Pearl has also had the opportunity to act in international movies namely Rosa and Bloodlines. To add to it, she has featured in a romantic comedy called 'Feelings.' Pearl Thusi Quantico role has been the icing on the cake. She starred in the second season of the series, and it looks like she has taken her career to a higher level.
Pearl Thusi modelling career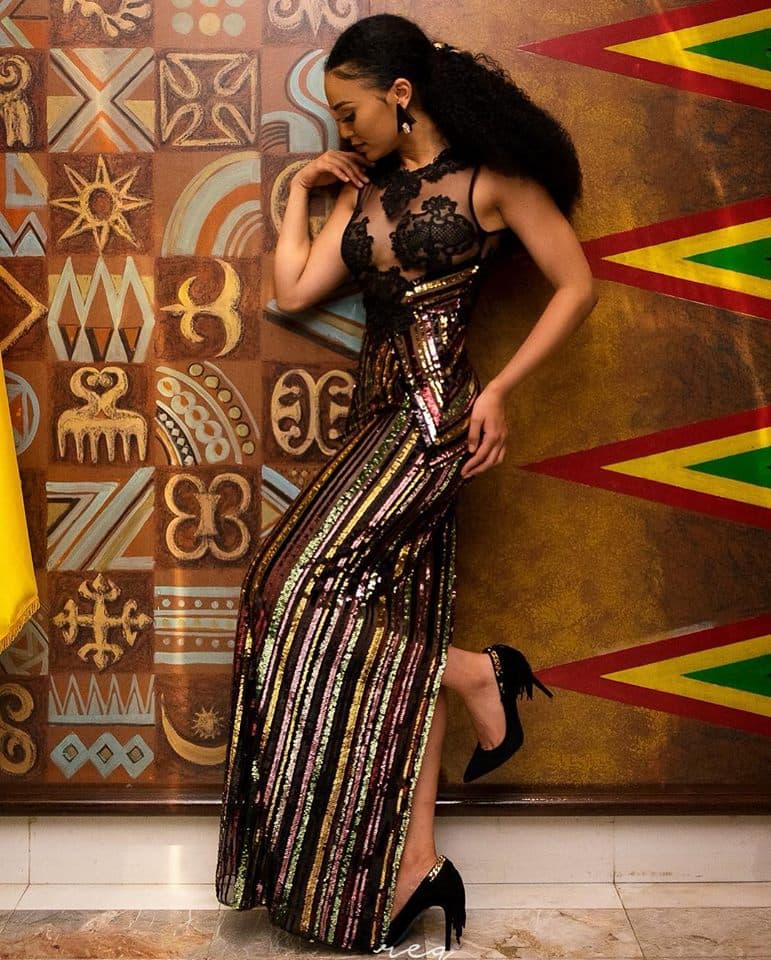 As a young girl, Pearl had a passion for modelling. She contested in beauty pageants that were held in her suburb home of KwaNdegezi in KwaZulu Natal. The more she took part in these competitions, the more she grew confident and fond of the cameras, and while in high school, she took part in modelling competitions. Her toiling was fruition when she was crowned as Miss SA Teen in 2003. In 2005, she won a more prominent crown; Miss KZN.
These achievements opened doors to bigger dreams, and her fame grew beyond school. She has featured on the cover page of a couple of journals and magazines like; True Love, Bona magazine, Cosmopolitan, Destiny Hair, Grazia, City Press iMag, Gaschette, and Blaque.
Pearl Thusi career as a media personality
Apart from being an accomplished actress and model, Pearl has also built herself another career as a media personality. Her first job on the TV was hosting a show; iCrew that was aired on SABC3. Between 2011 and 2016 she was a co-presenter of a Live Amp, a music programme on SABC1.
Pearl Thusi awards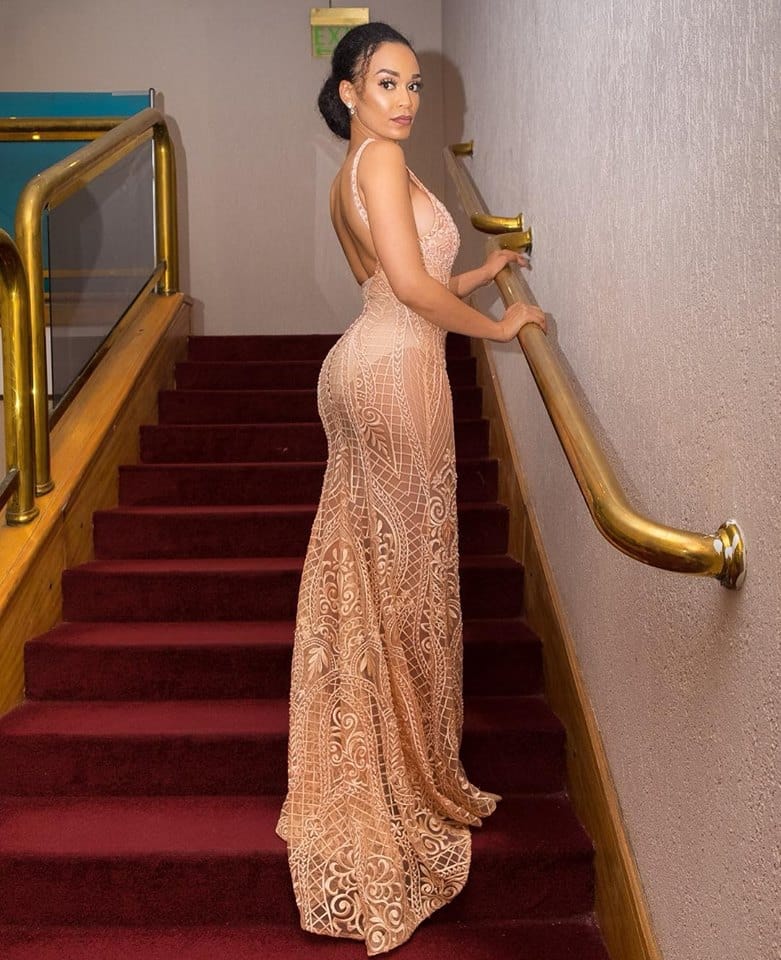 Being in the entertainment industry has been one of the best things that have ever happened to Pearl Thusi. She has earned fame and accolades for her exemplary work and contribution to the industry. These are some of the nominations that she has received;
Nomination for the Best Actress for her supporting role on Zone 14 during the SAFTAs awards.
Nomination for the most stylish female celebrity during the YOU Spectacular awards.
Nomination for the best female host and presenter
Nomination for the Best Actress in Kalushi
She was voted as the Coolest Female Celebrities during the Sunday Times Generation Next Awards in 2015.
She was named the Fag Hag of the year during the Feather awards.
Despite building a successful lady, Pearl is currently writing a book about her life as a young mother. She looks forward to inspiring and educating young mothers.
Emtee-Pearl Thusi
Pearl Thusi body has always been an area of interest. She has the shape of a goddess. It is the key reason behind the hit; Emtee-Pearl Thusi, where she has shown her prowess as a video vixen.
Pearl Thusi is a beauty with brains. She is an accomplished lady who tapped on every opportunity that came her way. She positioned herself well in the entertainment industry and made right out of every opportunity that came her way. That explains the reason why she has multiple careers. At the age of thirty, she has made tremendous achievements.
READ ALSO:
AKA and Cassper Noyvest's recent beef had Pearl Thusi in hysterics
Pearl Thusi releases snippit of her interview with Babes Wodumo
10 Cutest Pearl Thusi photos ever
Source: Briefly News