Caster Semenya is one of South Africa's most celebrated athletes. As a controversial female athlete because of masculine physical attributes, she first made the news headlines in many media houses after she topped the 800 meters race which was held in 2009 during the Berlin World Athletics. Since then, a lot of activities about her life has attracted media attention and criticisms from her opponents. So, to get to know more about this world-celebrated athlete.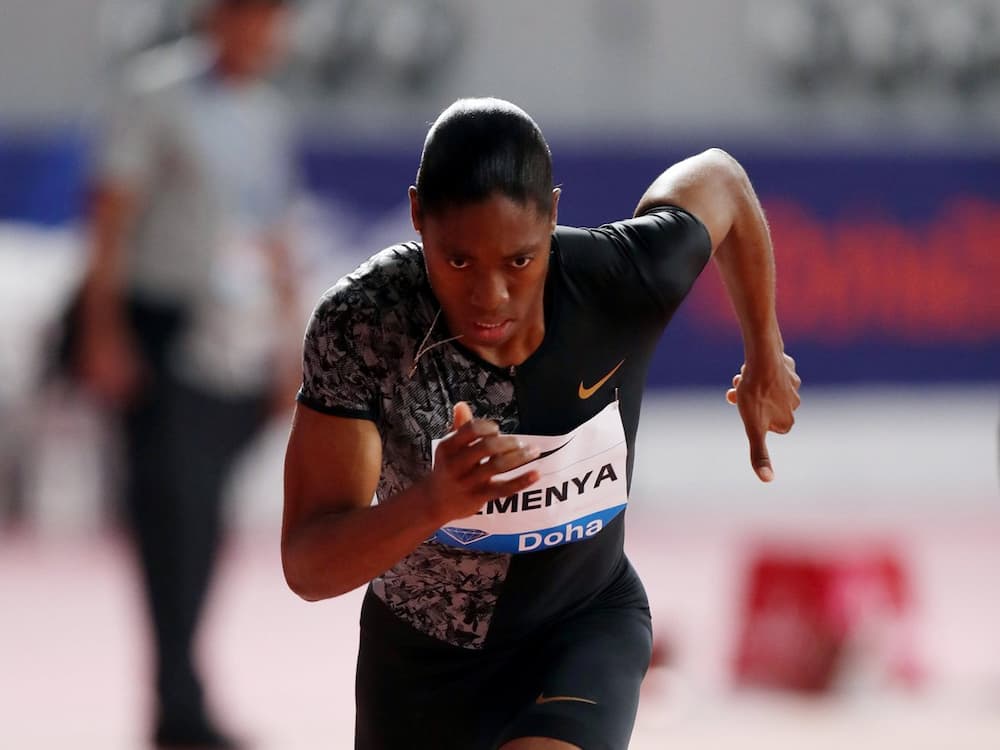 Caster Semenya is a woman who has received so many feathers of honour as a result of her successes in running. Being raised from a sporty family, initially, she was joggling between football and athletics before she eventually decided to stay on track with running since she excelled in athletics. So, in this article, some of the questions answered include how old is Caster Semenya? Where did this amazing athlete grow up? And who did Caster Semenya marry?
Caster Semenya biography
Mokgadi Caster Semenya is a middle-distance runner from South Africa. A winner of a gold medal at the 2016 Olympic, Semenya was born on the 7th of January, 1991. She was born with XY chromosomes in a village in South Africa known as Ga-Masehlong which is not far from Polokwane. Where did Caster Semenya grow up? Caster was raised in Fairlie village known to be deep in the northern Limpopo province, South Africa. She went to Nthema Secondary School and then the University of North West, Potchefstroom, where she bagged a diploma in Sports Science.
READ ALSO: Benni McCarthy biography: age, daughters, wife, mother, cars, house and net worth
Caster Semenya was a soccer player
While she was training as a soccer player, she discovered her love for running, and since then, she has made a career from it. Since she picked up this career, she has gone to be widely known for her competition in middle-distance running tracks as well as field events. Before her 2016 Summer Olympics award, in the 800-meter event, she had won a gold medal at the 2009 and 2017 World Championships as well as during the 2012 and 2016 Summer Olympics. She also won herself a silver medal during the 2011 World Championships.
After she won the 800 meters race during the 2009 Berlin World Athletics, a lot of controversies trailed her since that time because of her masculine physical attributes. This became so heated up that some of her critics began to question her gender while some others also placed a demand that she must go through a gender test to ascertain her femininity!
Caster Semenya age
How old is Caster Semenya? Semenya was born on the 7th of January 1991, and that makes her 28 years old.
Caster Semenya wife
With lots of criticisms that trail her because of her masculine physical attributes, after Caster Semenya wedding was held with the love of her life, Violet Raseboya, in 2015, this somehow sealed critics' opinion that she is a male. Some also saw it as an opportunity to prove whether she is actually a female since the marriage will need to produce children. But despite all of these criticisms, the world of athletes seems not to give much notice to what people say.
Recalling the event of how she met her wife, this amazing athlete said that they met in a restroom way back in 2007. Escorted by doping officials as a runner, she said when her wife Violet saw her that day, she thought Caster was a boy and had to ask, 'What is a boy doing in here?' But she was quick to defend herself. Although it took them some time before they started dating, Caster explained that she was the first to tell Violet how she felt for her.
READ ALSO: Ashwin Willemse biography: Wife and house
Eight years after their first meeting, the South African athlete gorgeously wedded her partner Violet. A few of Caster Semenya wedding pictures are here: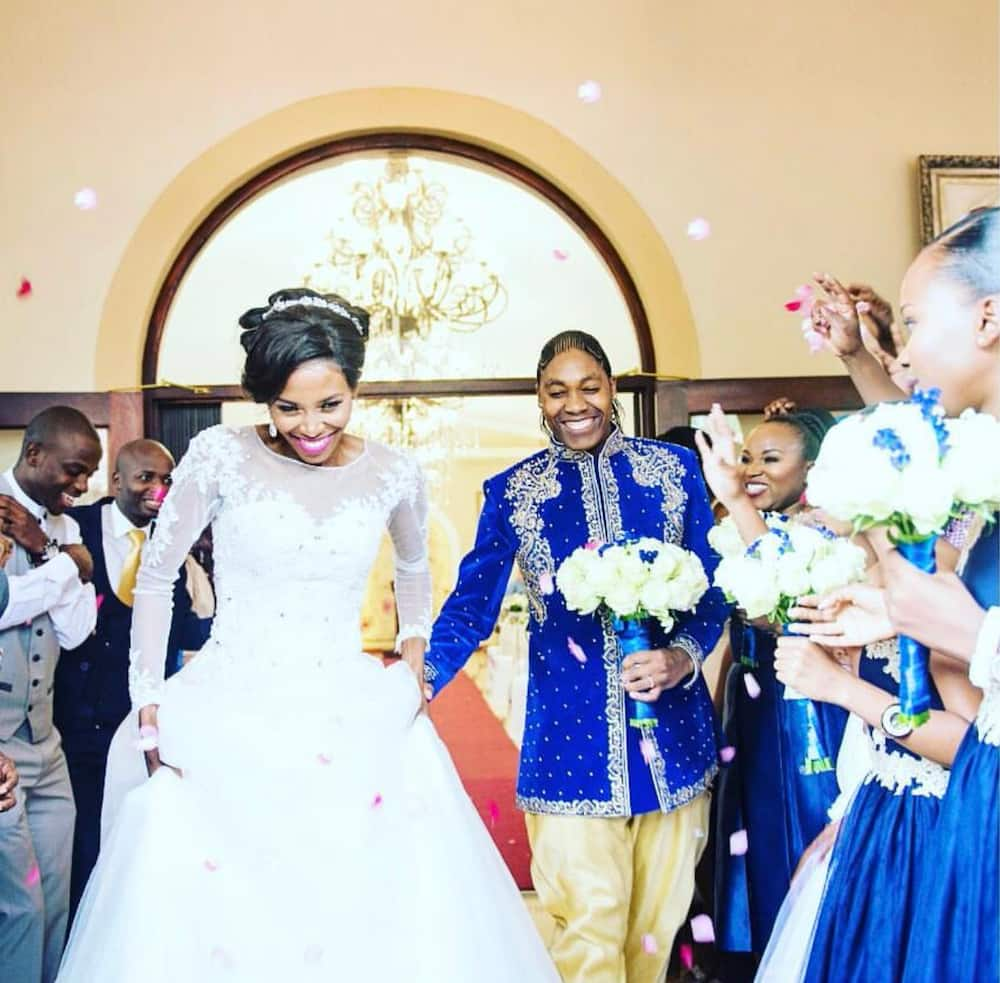 The world-celebrated athlete and her girlfriend Violet pose for an intimate shot.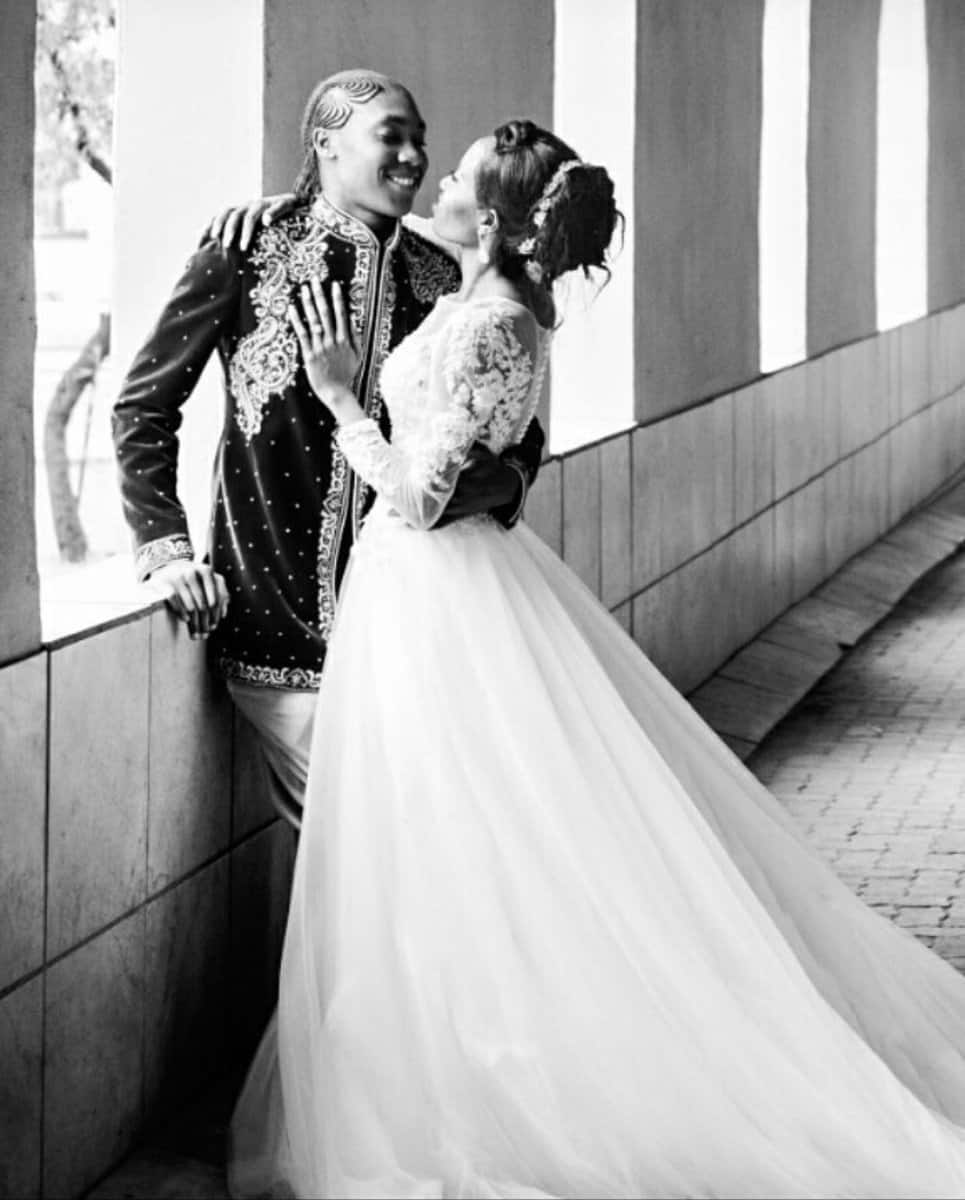 Caster Semenya net worth
The records prove it that this amazing athlete is one of the most accomplished and much-celebrated runners that South Africa has produced. Even though her net worth is not yet verified, there is no doubt that she has earned so much for herself with her unparalleled gift in running. Talk about the bronze medal that she won in the 1500 metres during the 2017 World Championships which was held in London, the bronze Order of Ikhamanga that she got on the 27th of April, 2014, which was part of the festivities of the Freedom Day, she is a world-shaker.
As part of the recognition of her achievements and in celebrating with her so as to encourage and inspire other youth in the country, Bitline Property Developers in partnership with the Limpopo Local Government and Housing built Caster Semenya house. Among other reasons, the move was meant to ensure that Semenya and her family got a befitting place of abode.
Today, Caster Semenya has become a household name. The level of achievements that she has obtained so far has made her become a woman of great honour and influence within and outside the country. She has also become a voice that many people wish to identify with and a source of inspiration to youngsters.
READ ALSO: Mihlali Ndamase biography: Age, boyfriend, parents, make up, Youtube and Instagram, education