Bonnie Mbuli is a multi-talented South African actress with unrivaled influence on social media. She is highly famous for her outspoken personality and admirable presentation skills at SABC3. Mbuli enjoys an unwavering command of followership in the country and beyond, one of the reasons why her Afternoon Express show is a favourite.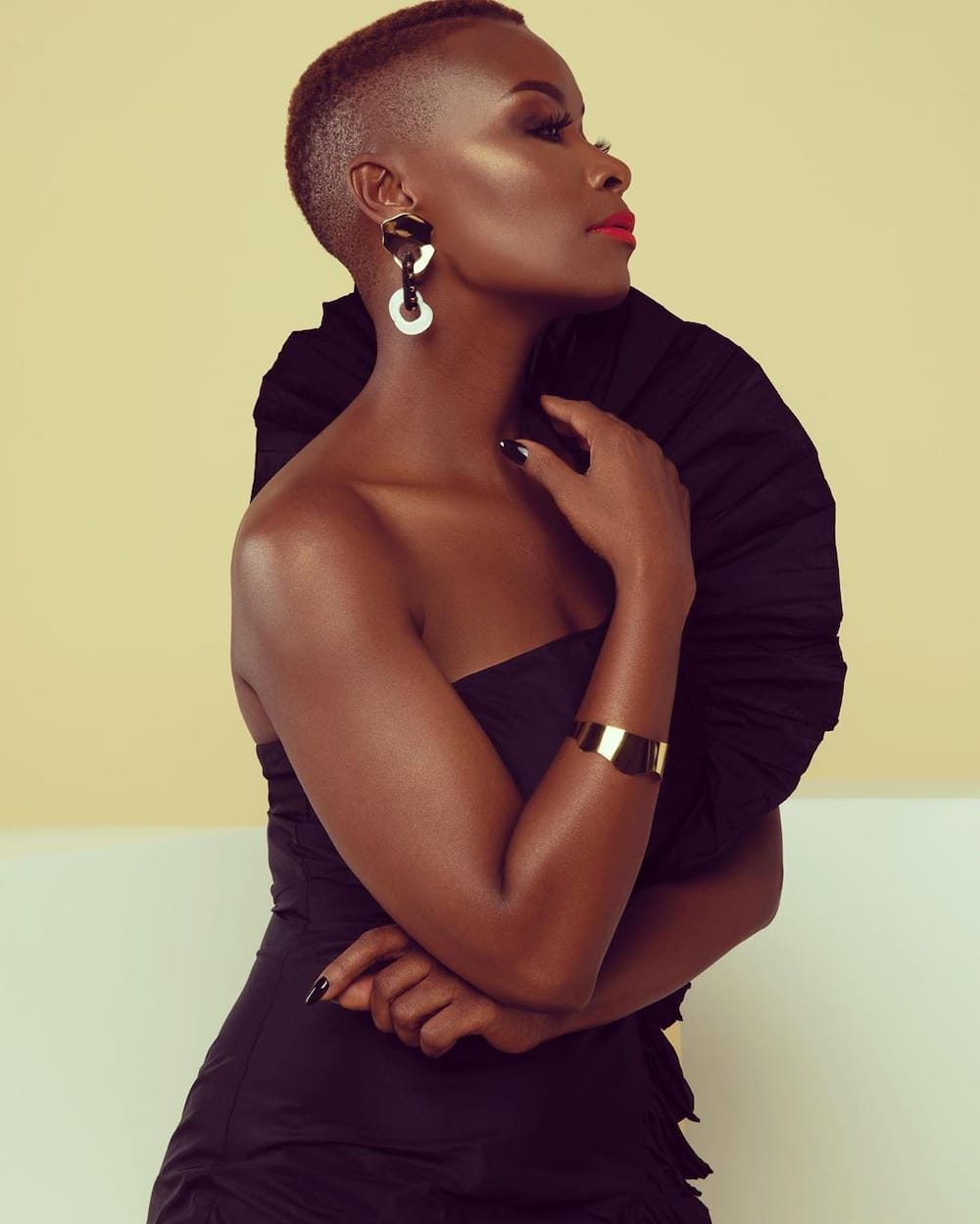 Bonnie Mbuli is the firstborn in a family of three. Her rise to fame came early in life when she was just a teenager. Mbuli has nurtured her talent as an actress while growing her wealth through lucrative business dealings. She is stunning right from her personal life to filmography, and this biography will help you know her more than what you see on your screens.
READ ALSO: Dj Tira biography: age, wife, best songs, Instagram, cars, and net worth
Bonnie Mbuli biography
Bonnie is one of the most successful celebrities that never settle for less in their choices. Besides, she is a strong family woman that is always protecting her family. The actress is now a radio and television presenter, and she has progressively built her name in high stream social media platforms. So, who is Bonnie Mbuli? The upcoming sections provide a closer look into Bonnie's personal life.
Bonnie Mbuli profile
Date of birth: March 18th, 1979
Real names: Bonnie Mbuli
Birthplace: Soweto
Origin: Johannesburg, South Africa
Profession: Actress, Television presenter, and Radio presenter
Years active: 1992-present
Marital status: Divorced but currently dating
Famous for: Her co-host roles in the Afternoon Express show at SABC3
Bonnie Mbuli Instagram: @bonniembuli
Bonnie Mbuli Twitter: @BonnieMbuli
Bonnie Mbuli Facebook: @BonnieMbuliOfficial
Bonnie Mbuli Website: bonniembuli.com
Booking email: bonniemworld@gmail.com
Bonnie Mbuli age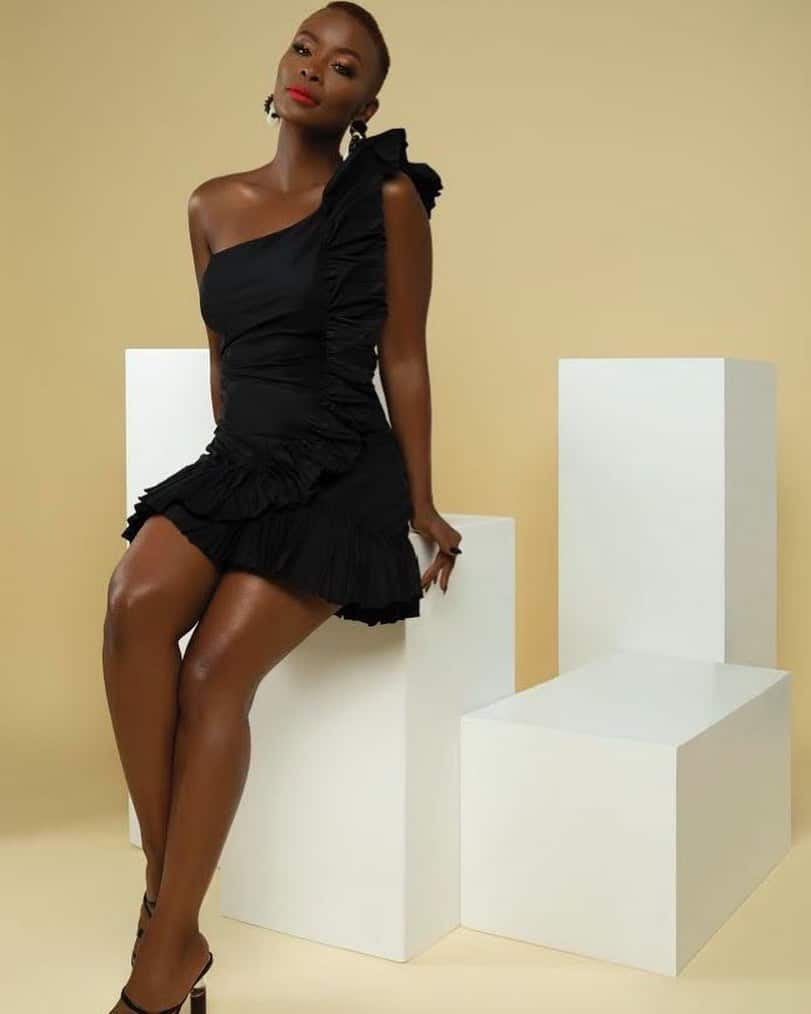 Life begins at fourty, and Bonnie seems to have started hers already with a proclamation of being an exception for every rule. The beauty-girl is now aged 40 years and is still in her glowing skin.
Bonnie Mbuli early life and education
Born in Soweto, Bonnie lived with her family. She attended Belgravia Convent and later enrolled at Greenside High School in Jo'burg.
Bonnie Mbuli husband
Mbuli was formerly married to Sisanda Henna, a prominent actor and television personality. Their eight-year marriage ended in 2013 when the two separated officially in a divorce. The two sired a child and adopted another. Even after the separation, Bonnie Henna changed to her maiden name, but she took on with Henna as her surname.
Bonnie Mbuli boyfriend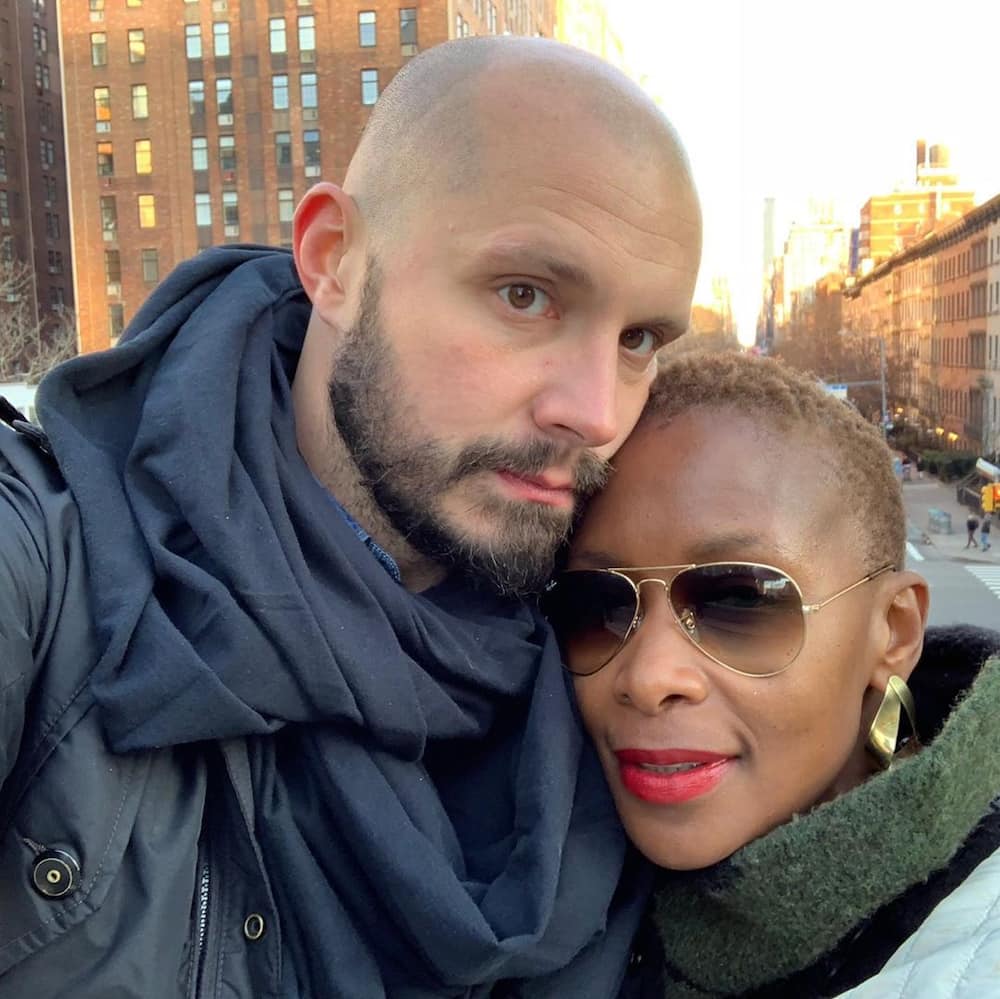 About four years after her divorce in 2013, Bonnie surprised her fans with a white boyfriend, Nathanial Roloff, attracting mixed racial reactions. Her expression of happiness is proof enough of their strong bond.
The fact that her longtime boyfriend, Nathaniel Roloff, planned and graced the occasion in celebration of her 40th birthday confirms that he is Mr. Right in her life. Bonnie Mbuli quotes never hit far from the target, and her score when it comes to nurturing love is incredible. Check out her heart-melting message to Nathaniel Roloff.
"I'm in love with one of the most wonderful human beings that I have ever met. I didn't know I could find love like this. I'm at that stage in my life where I'm not pretending to be something I'm not. So I know that he's in love with me."
Bonnie Mbuli children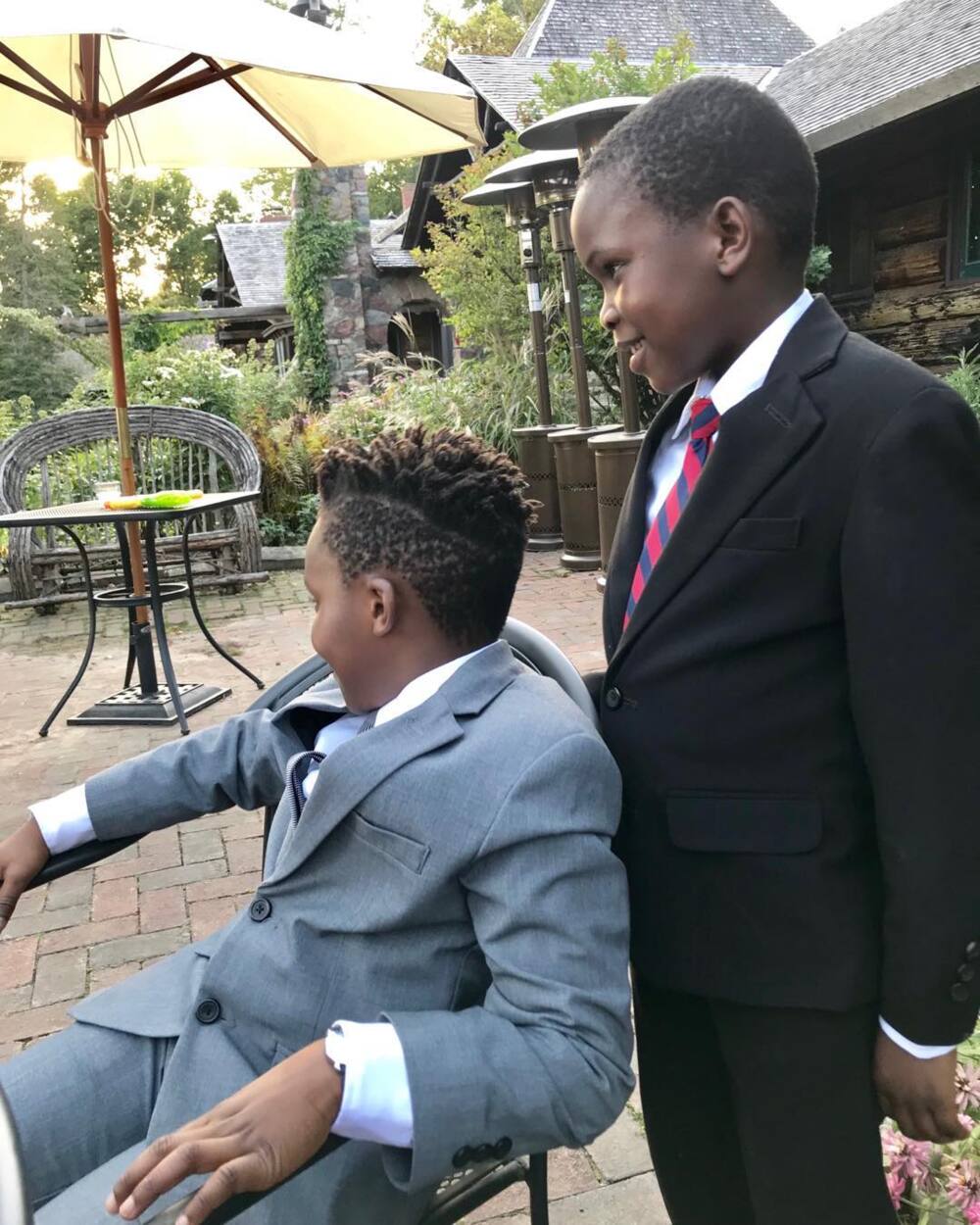 Before their separation, Bonnie and Henna had two adorable children, Haniel Henna and Micaiah Henna, and they are now in Bonnie's custody.
Bonnie Mbuli career
It is surprising that Mbuli first showcased her talent at a bus stop while on her way to school. Her competence captivated an agent to an unnamed actor, following which she landed her first television job aged 13. She featured in Viva Families cast in 1992.
In the subsequent years, Mbuli took other noticeable roles in both local and international productions, among them Cave Girls and Born Free 2. She also presented different television magazine programs including Teleschool, Zapmag, Limits Unlimited, and Technics Heart of the Beat.
Bonnie Mbuli filmography
Besides other radio and television roles, Bonnie Mbuli is a spectacular cast in the following artistic films.
2003–2004: Gaz'lam as Portia in which she made an appearance in a total of 13 episodes
2004: Drum as Dara Macala
2006: Catch A Fire as Precious Chamusso
2009: Invictus as Zindzi
2014: Traffic! as Detective Lungi, 12 February
Bonnie Mbuli book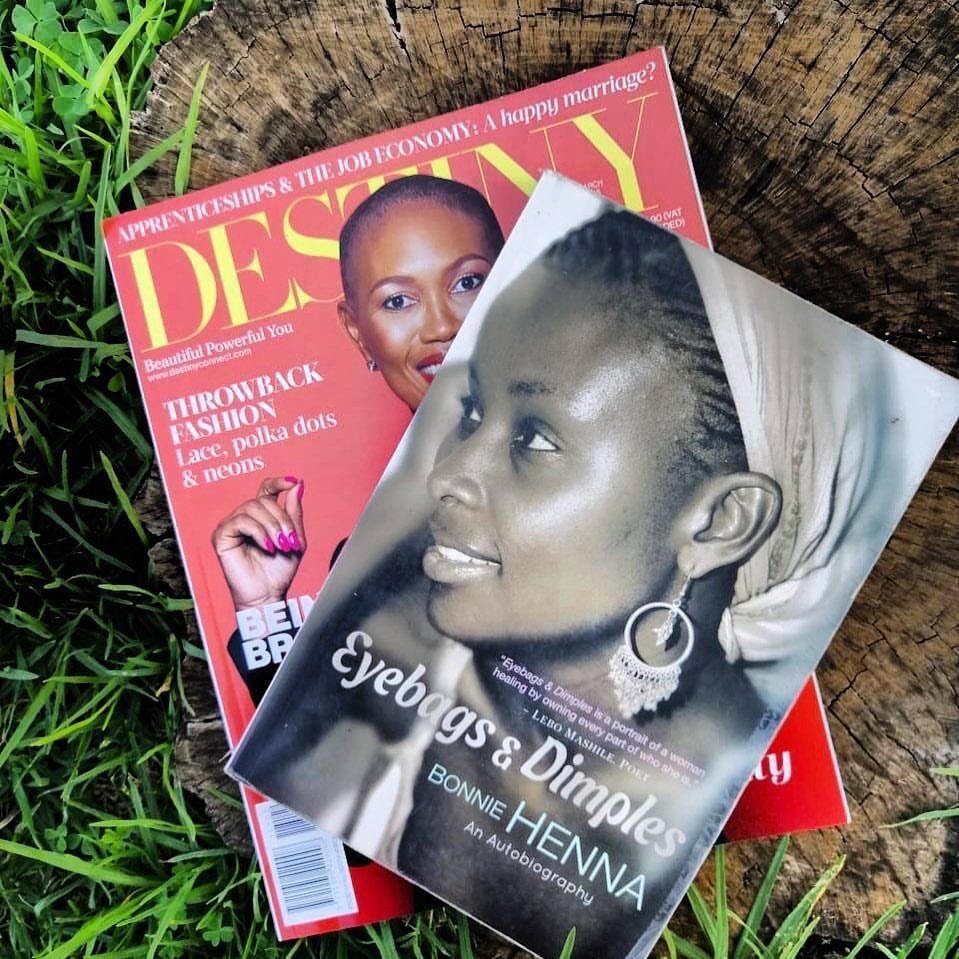 Mbuli has successfully published an autobiography called "Eyebags and Dimples." This best-seller memoir is largely filled with suspense, some of which will find answers in her alleged second book in the making.
Bonnie Mbuli haircuts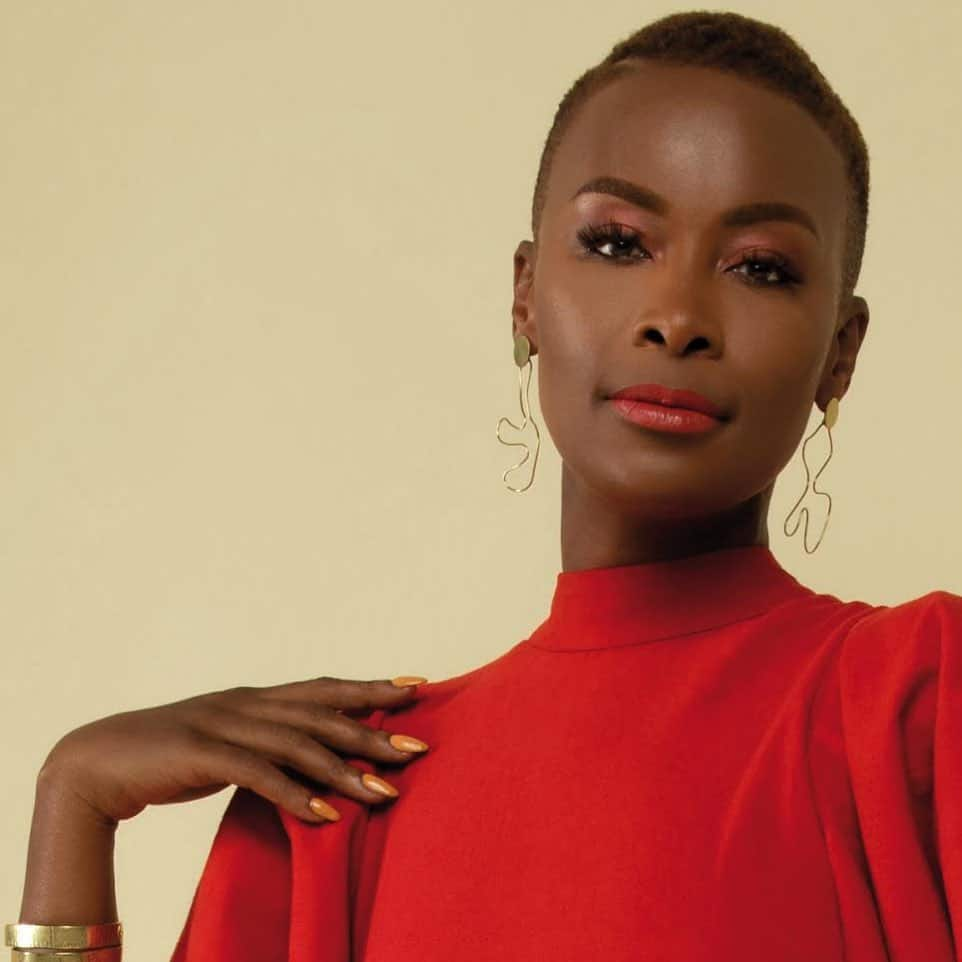 Bonnie is the queen of natural hair and a source of hairdo inspiration across South Africa. Her head-turning hairstyles will leave you envious to the point of abandoning your usual style.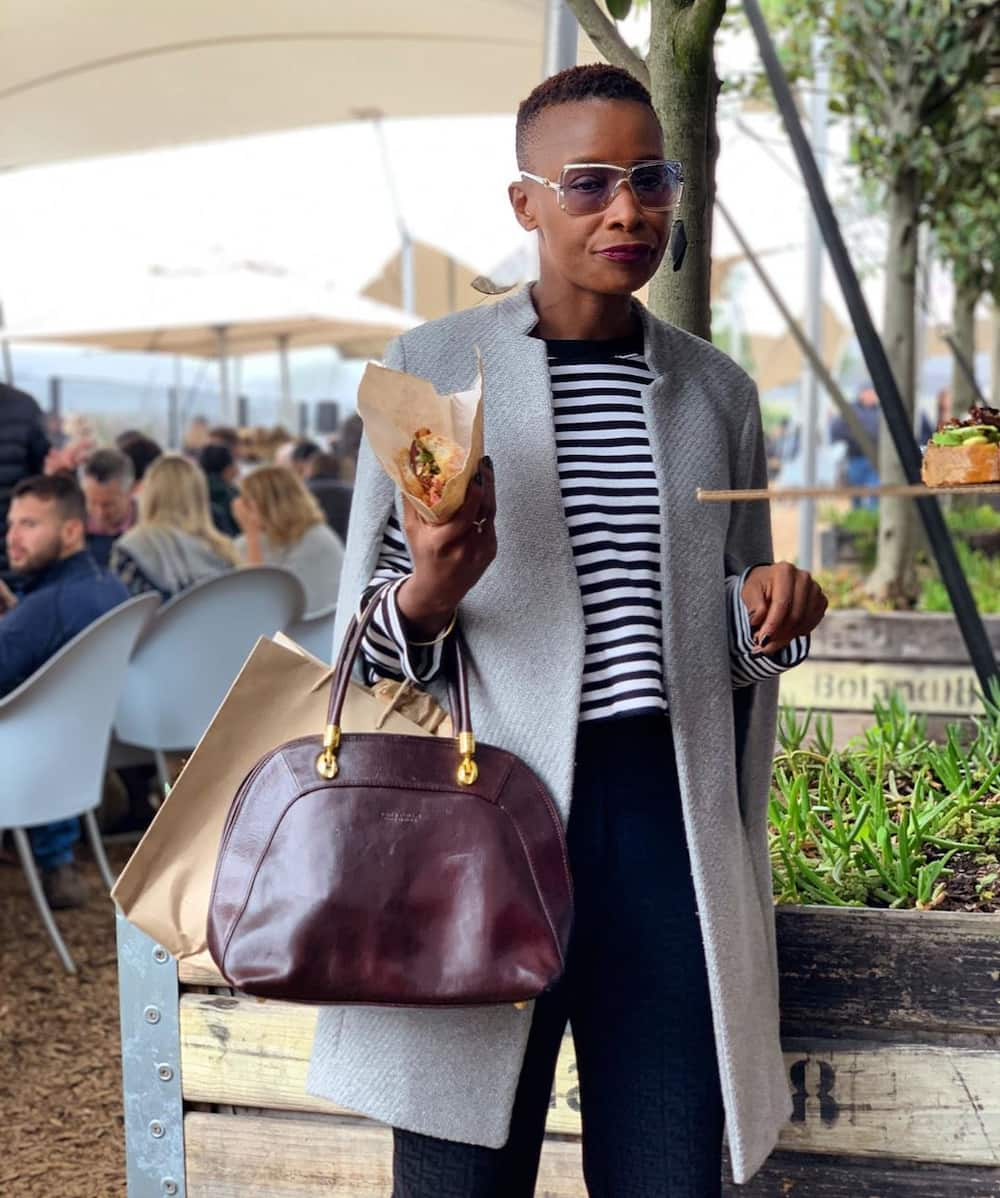 Here are more photos from Bonnie Mbuli Instagram that show her style: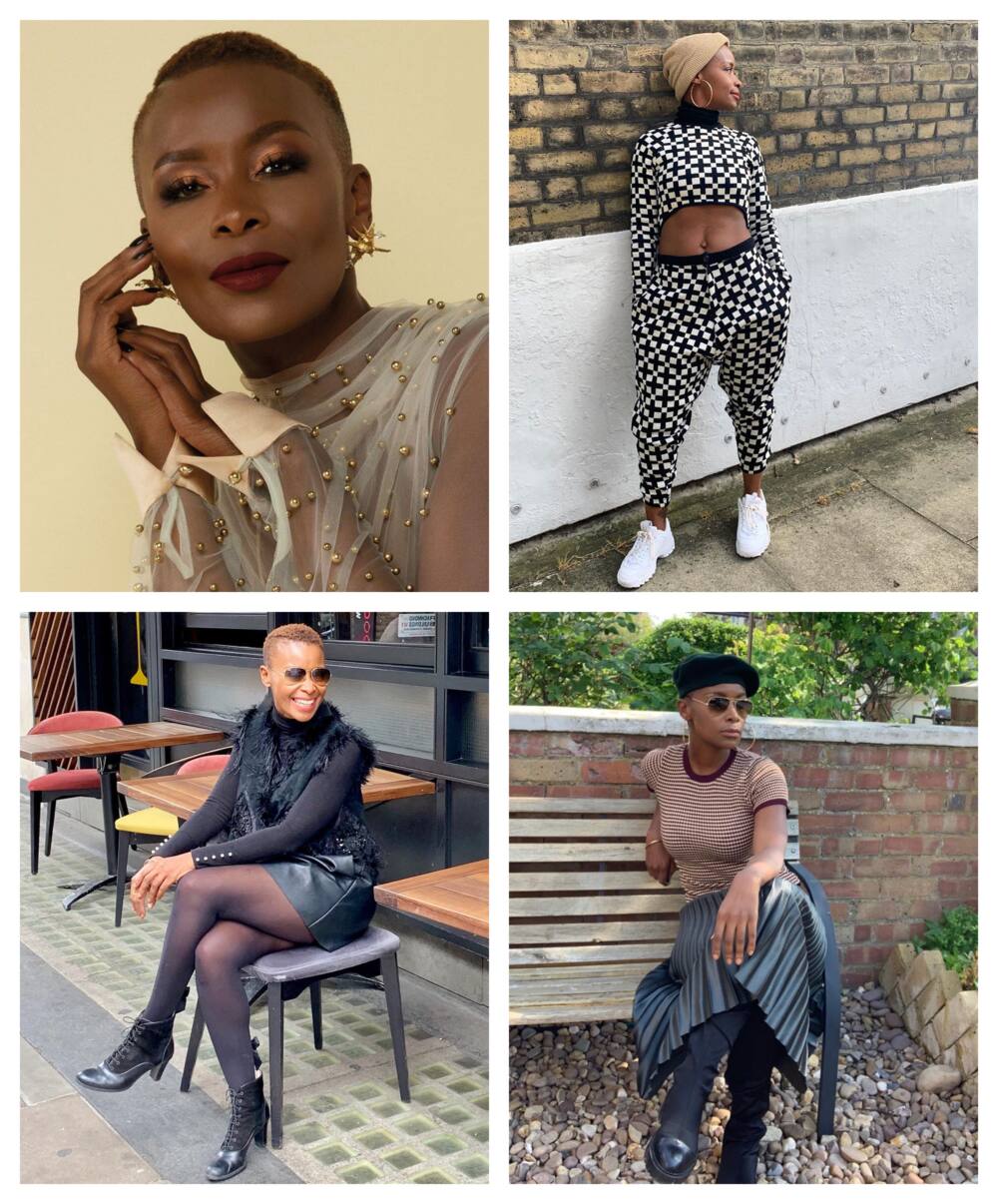 Besides her role on television, Mbuli is a beauty pageant to follow on social media, particularly on Instagram. Her stylish and fashionable lifestyles are simply incredible.
Bonnie Mbuli latest news
In the recent past, Bonnie Mbuli Twitter handle went viral after a racial incident in which her son was pushed off a bicycle by an unknown woman. Her consistent effort to trace the woman was, however, fruitless. It is now clear she is a protective and fearless mother.
READ ALSO: Lindiwe Zulu biography: age, sons, daughter, husband, qualifications, and career
Bonnie Mbuli is a go-getter woman now at the peak of her life with several qualifications including radio presentation, television presentation, and acting. Her sense of style in love, fashion, and haircuts never disappoints anyone, and despite her downfalls, she always gets back on her feet. We wish her all the best in love and life.
READ ALSO