Thabsie biography: age, husband, songs, album, and Instagram
Thabsie, whose birth name is Bathabise Biyela, has changed the game in the music industry. Using her amazing voice, she has been able to capture the attention of many South African lovers of music. As she has been a backup singer for many artists, she must have learned a lot from them during their performances.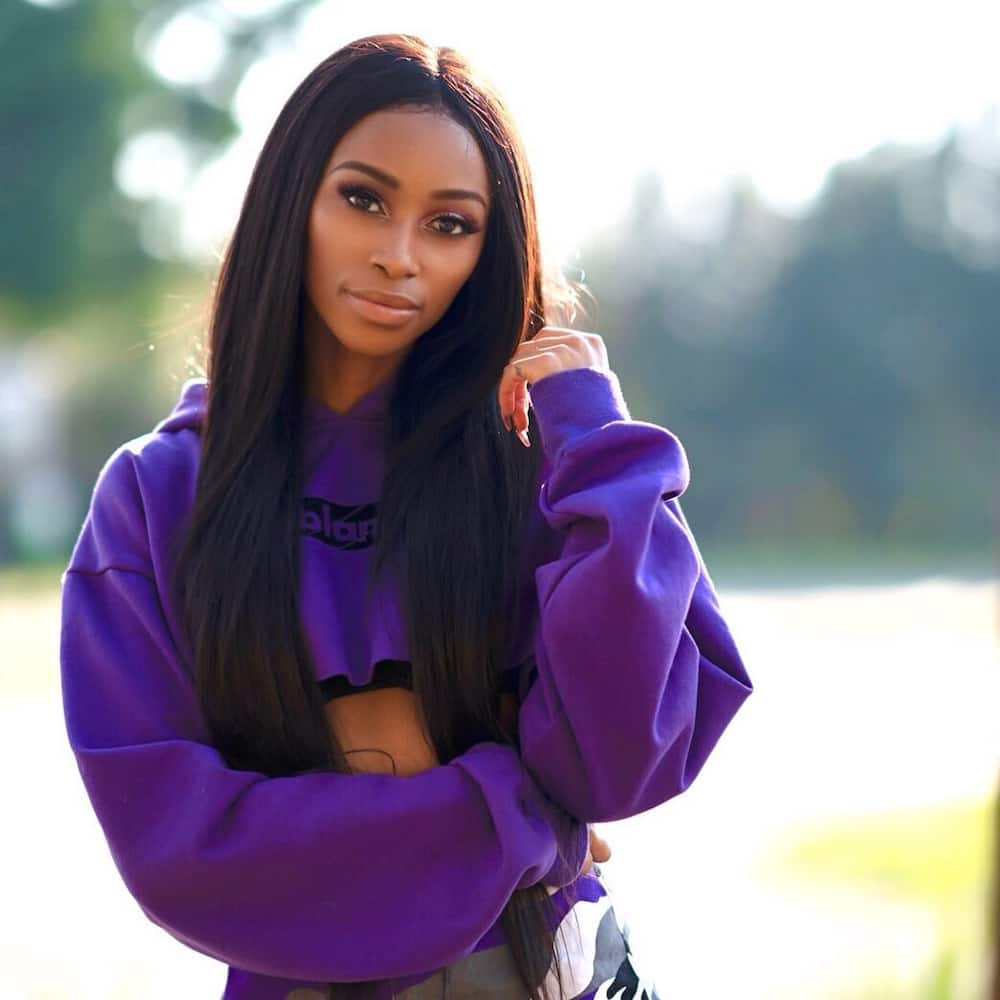 Not only is she a singer but also a songwriter and businesswoman. Thabsie is a South African R&B vocalist, popularly known for hit singles, African Queen, and Ngiyaz'fela Ngawe. In the latter, she featured in the song belonging to Kwesta, a multi-award-winning rapper. This song was one of her gateways into the spotlight.
Thabsie profile summary
Full name: Bathabise Biyela
Place of birth: Cape Town, South Africa
Profession: Singer and songwriter
Marital status: Married
Thabsie Instagram: @thabsie_sa
Twitter: @ThabsieSA
Biography
Born in Cape Town and raised in Somerset West, Thabsie enjoyed singing from a very young age. She loved participating in musical ventures, whether alone or in a group such as a choir. Back then, she did not have the dream of being a singer. However, she was always consumed by music.
She attended the University of Johannesburg and graduated with a BCom Economics degree. She then landed a corporate job in an investment bank.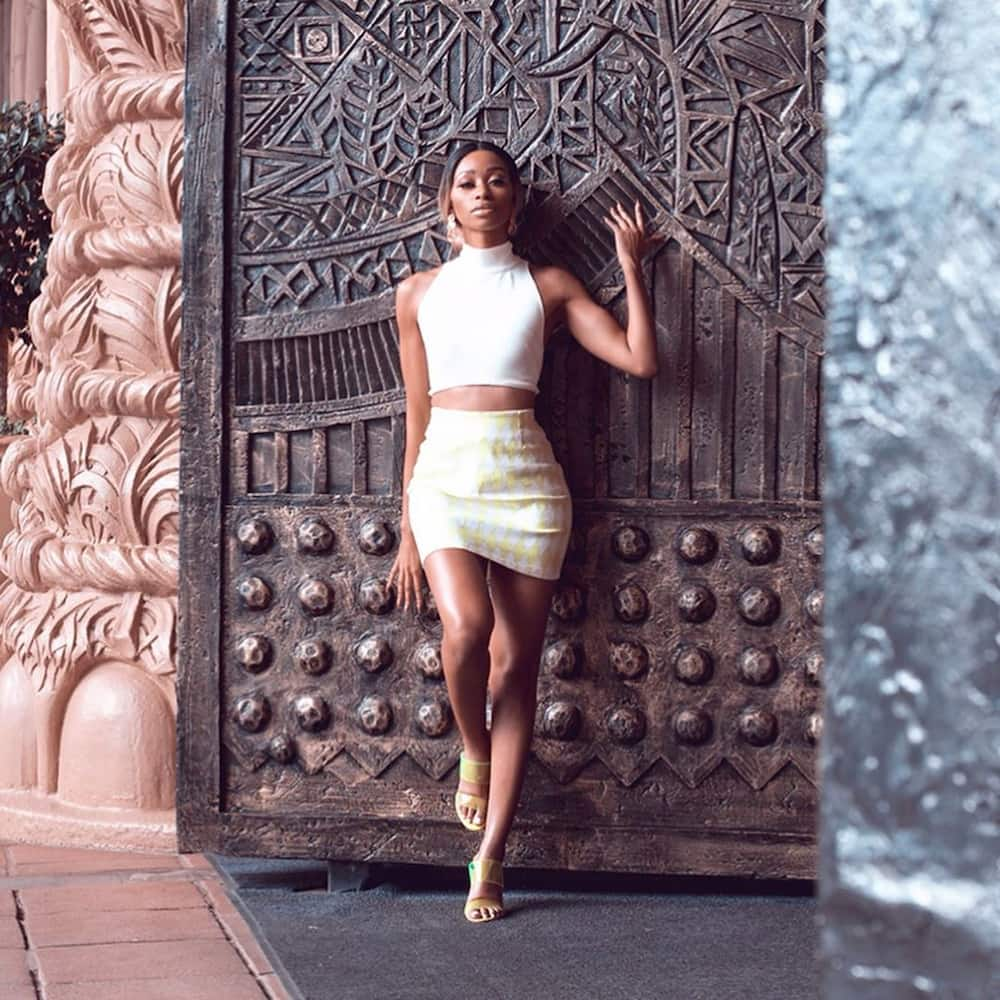 As a backup vocalist for a number of artists such as Cassper Nyovest, Donald, Black Motion, Khuli Chana, and Proverb, she never thought of getting into the spotlight back then. Instead, she took that opportunity to learn about the music industry, how singers treat their craft, and the tricks of the trade. Therefore, she was able to get the experience of being an artist without the pressure that comes from being in the limelight. Thabsie's age is yet to be disclosed by a reliable source.  
Thabsie music career
Thabsie quickly rose to fame after featuring in Kwesta's song, Ngiyaz'fela Ngawe, in 2017. Since then, she has continued to drop ش hit after hit. In less than 12 months of being in the industry, she had already been nominated for 3 SA Music Awards.
After two years of working as an investment banker, she realized that she needed to be true to herself by working on her dreams. Regardless of the large amounts of money she was making from the banking career; it did not fulfill her.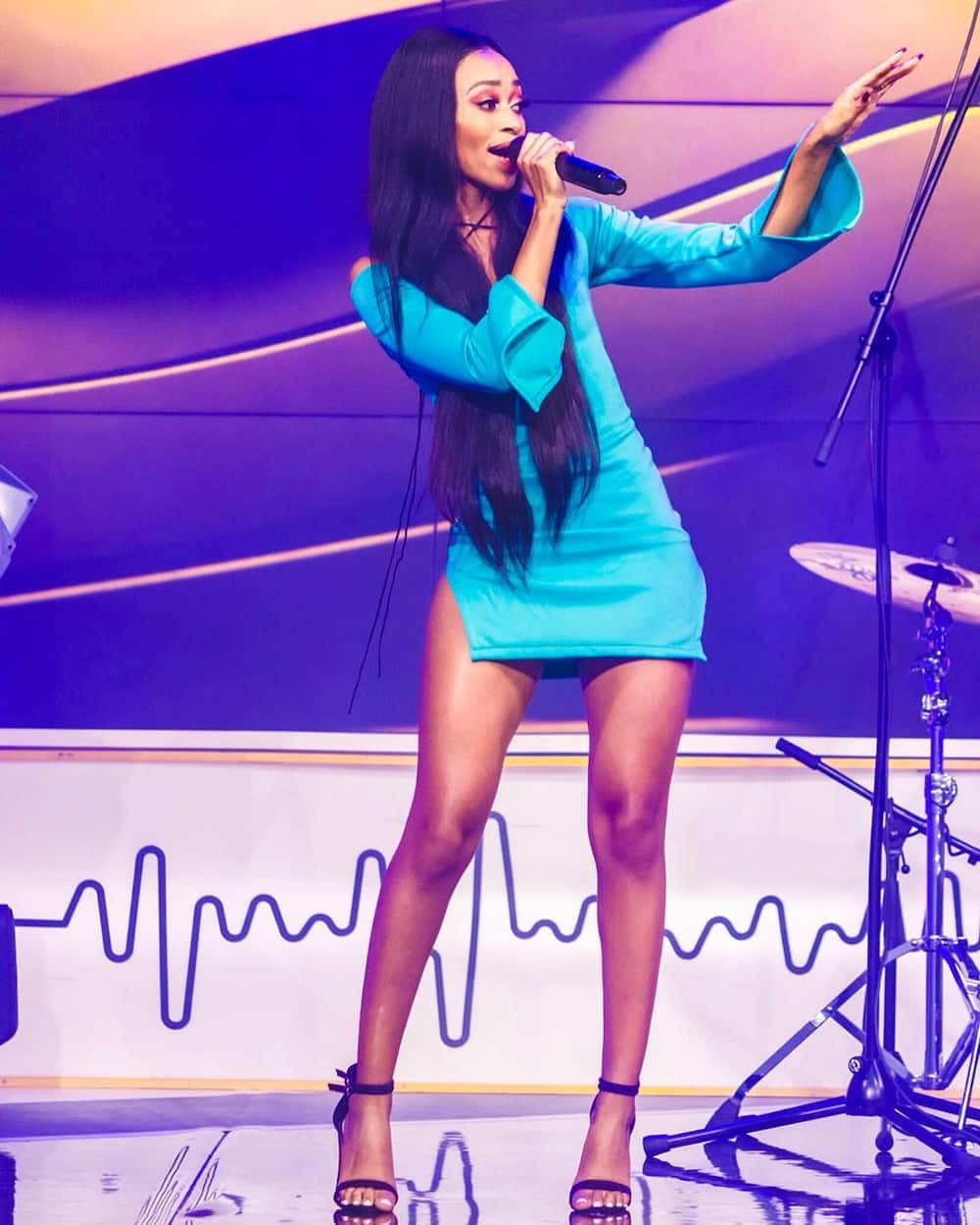 As she was scared of leaving her 9 to 5 job to pursue music, she did not inform anyone, apart from her husband, after quitting her career as a banker in 2016. She kept it a secret as she did not want to blame anyone if she failed to succeed in the music industry, and she did not want anyone to talk her out of it.
Eventually, she informed her parents about the decision she had made. Luckily, they were okay with it as they are traditional in the sense that they never forced Thabsie to study, find a job, or settle down. In all her pursuits, they have always been supportive and understanding. Thabsie actually calls her dad 'sugar' because when she was in University, he told her that she did not need a sugar daddy as he would provide all that she needed.
According to Thabsie, the song she did with Kwesta, Ngaz'fela ngawe, is her biggest song. She loves the fact that her career kicked off at a high note as she feels challenged to write even better songs. Kwesta has been a big brother to her as he has enlightened her on different matters concerning the music industry.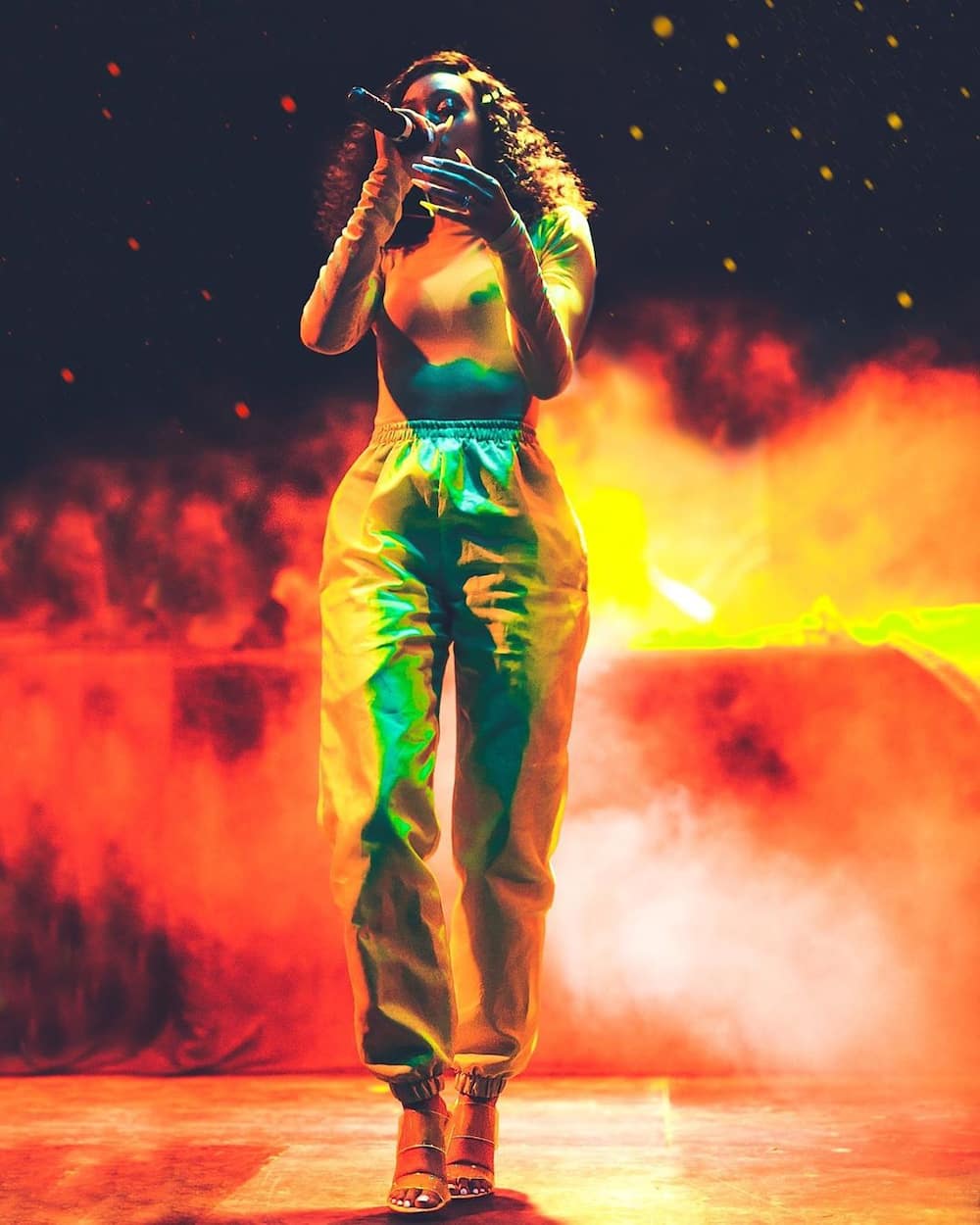 Thabsie and Kwesta
She believes that meeting Kwesta was fate and that everything happens in God's timing. The two met as she was leaving the studio, and as they passed each other, he asked her if she wanted to help with his song. At this point, she had never hustled people to push her career. She also had not released any demos to get her publicity. She had faith that things would fall into place, and they did.
READ ALSO: Terry Pheto biography: age, husband, family, Dj Sbu, movies, pictures, net worth, and contact details
Who is Thabsie's husband?
In case you are wondering if Thabsie is single or not, this gorgeous singer is already taken. Thabsie husband, Thando Vokwana, wedded her in a luxurious traditional wedding where over 100 family members and friends attended the ceremony.
Traditionally, she had been Thando's wife for a while. They had just not yet celebrated their union, and when they did, it was amazing. During the ceremony, she got a chance to sing Ngiyazifela Ngawe to her husband. It was such a special moment for her.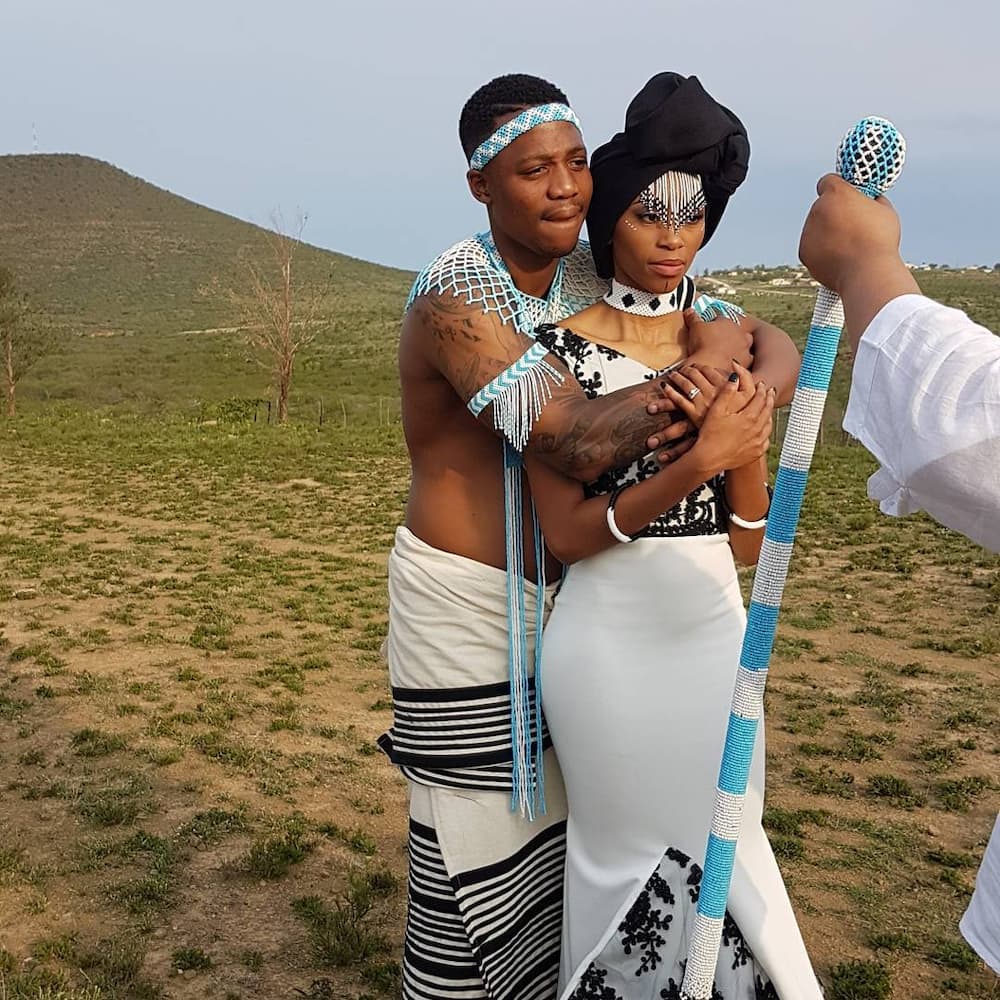 The couple agreed to have a destination wedding to retain the authenticity of the traditional theme, which was based on her husband's Xhosa culture and her Zulu culture.
READ ALSO: Busiswa biography: age, child, baby daddy, songs and albums
Thabsie songs
So far, Thabsie has released a number of beautiful songs. The first Thabsie album is titled Songs About You, and the second one is Wavy Baby.
1st Album: Songs About You
Artists: Thabsie, Kid-X
Release date: 22 September 2017
Genre: R&B/Soul
Label: Sound African Recordings
Songs:
Thank You (Intro)
Mind Games
Cry (ft. Kid-X)
Run Back
4 AM (ft. Psyfo)
Skhathi Sam' (ft. Kwesta)
African Queen (ft JR Hutson)
Ubuyanini
Special (My Melody)
2 AM (Outro) (ft. Psyfo)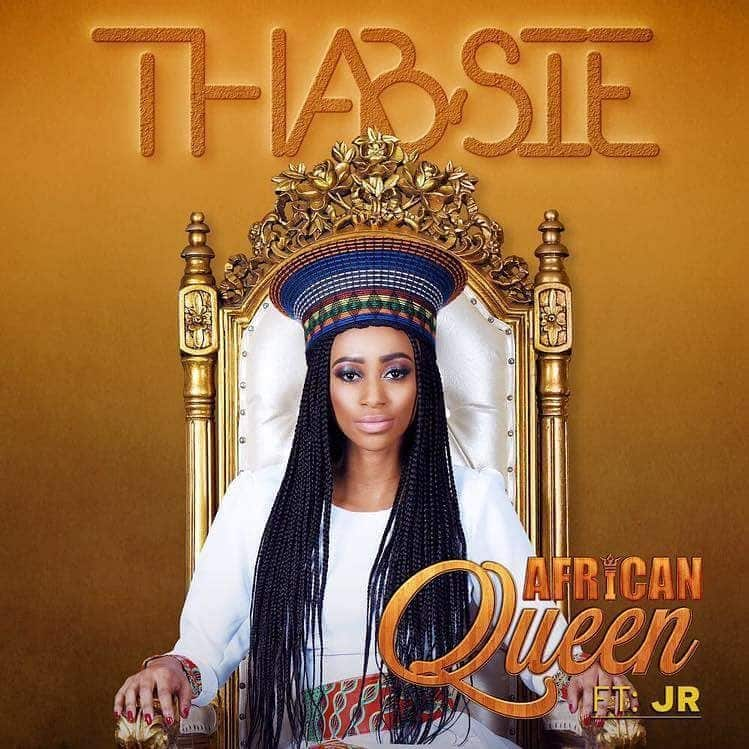 2nd Album: Wavy Baby
Artists: Thabsie, Una Rams
Release date: 22 June 2018
Genre: R&B/Soul
Label: Universal Music (Pty) Ltd.
Songs:
Good Intentions (ft. Thabsie)
Mood
Murder (ft. C-Tea & Seyi Shay)
Joy
Eden (ft. Misa Narrates)
Karma
Thabsie Finally song, as well as African queen, are some of the songs that have a large number of viewers on her YouTube channel. Thabsie African Queen lyrics, as well as those of her other songs, are beautifully composed to express deep and sincere emotions.
Thabsie dropped the video for her song 'Finally' a few months ago. The beautiful video was shot in Ethiopia, where she sings freely in the magnificent plains of Gonder. The song is about breaking free from a toxic relationship. In the chorus, she says 'avulekhile amasango', derived from an old church hymn that means the door has been opened. Thabsie latest song, iLula, was released a few days ago. Check it out!
READ ALSO: Lindelani Mkhize biography: wife, family, heart attack, Joyous celebration, and songs
Source: Briefly News