Faf de Klerk biography: age, height, weight, wife, wedding, salary and Instagram
Faf de Klerk is a famous rugby player in South Africa. When South Africa rugby team players are mentioned, his name pops up. He is best known for his energetic and innovative moves on the field. It is extremely easy to spot him on the field because he wears long blonde hair. Fans love him because he gives his best in each game. His tenacity and fierceness on the field are two of his most admired attributes.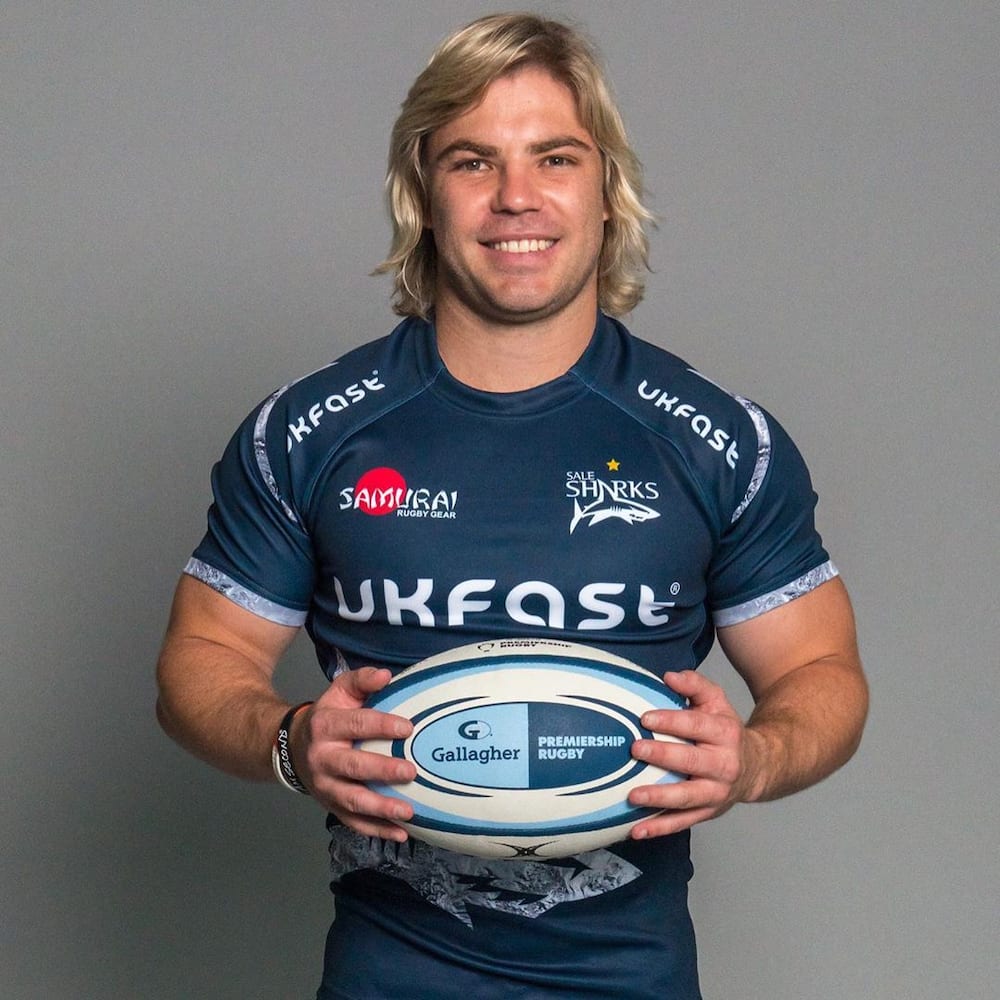 Where was Faf de Klerk born? Faf was born in Nelspruit, South Africa. What is FAF de Klerk real name? At birth, his parents named him François de Klerk. The rugby player was born on the 19th of October 1991. His Zodiac sign, therefore, is Libra. How old is FAF de Klerk? He is 27 years old. Many people often call him Faf de Klerk Giant Slayer because of his playing skills.
Early life and education background
Little is known about Faf's family background. It is apparent that he showed interest in rugby at a tender age. He went to school in Pretoria where he was an active member of the rugby team. He attended Laerskool Bergland, where his interest and passion was nurtured. His peers, teachers, and coaches knew him for his fearlessness and persistence. At Laerskool Bergland, he shone in the scrumhalf position.
In high school, Faf's love for rugby grew bigger. With the assistance of amazing coaches, he developed his trademark demeanour of tenacity. He often outdid his peers, and the coaches switched him between the scrumhalf and flyhalf positions severally. He was mostly known as No. 10 in high school. Being No. 10 strengthened his kicking ability and confidence. To date, he uses the skill to control the game even when he is in the scrumhalf position.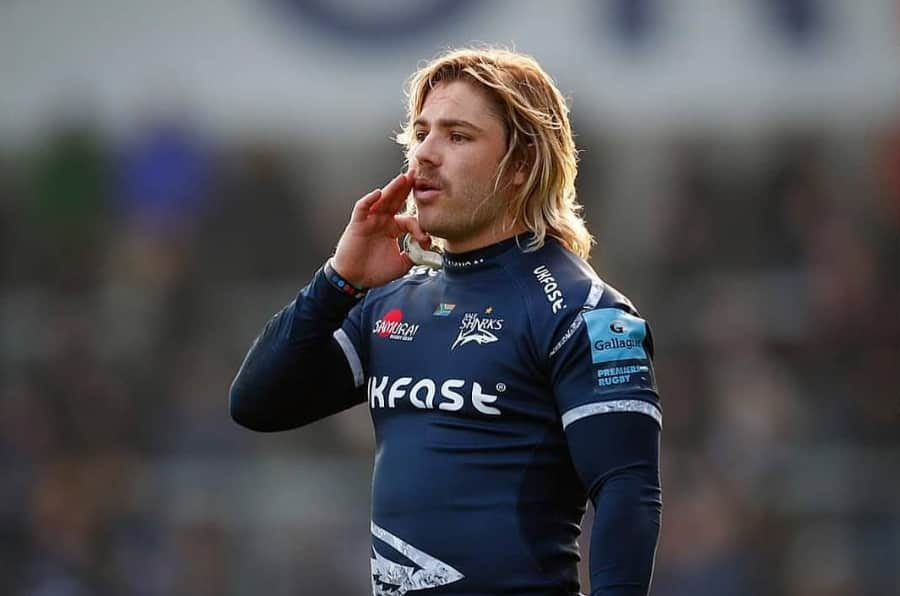 Body measurements and appearance
Today, Faf de Klerk height is 1.72 metres (172 centimetres/ 5 feet 7.5 inches). He weighs around 88 kilogrammes (195 lbs.) He has long blonde hair that makes him conspicuous in the field.
Rugby career
When Faf was 16 years old, he joined Blue Bulls. He joined the team in 2007. In 2014, he was part of the Lions team during the 2014 Super Rugby Season. In his debut game in this season, his team won 21-20 against the Free State Cheetahs in a match that was held in Bloemfontein. One week after this game, he was named the Man of the Match alongside teammate Marnitz Boshoff. Both of them had displayed excellent performance in the match against the Stormers, so they got this honour. Lions won 34-10 against the Stormers.
The following year, he participated in the 2015 Super Rugby Season where he displayed his expertise in the game. As a result of his impressive performance, he became part of the Heyneke Meyers 2015 extended Springbok training squadron. Faf de Klerk training with the squad made him more experienced and also offered him an opportunity to team up with some of the best rugby players in the country.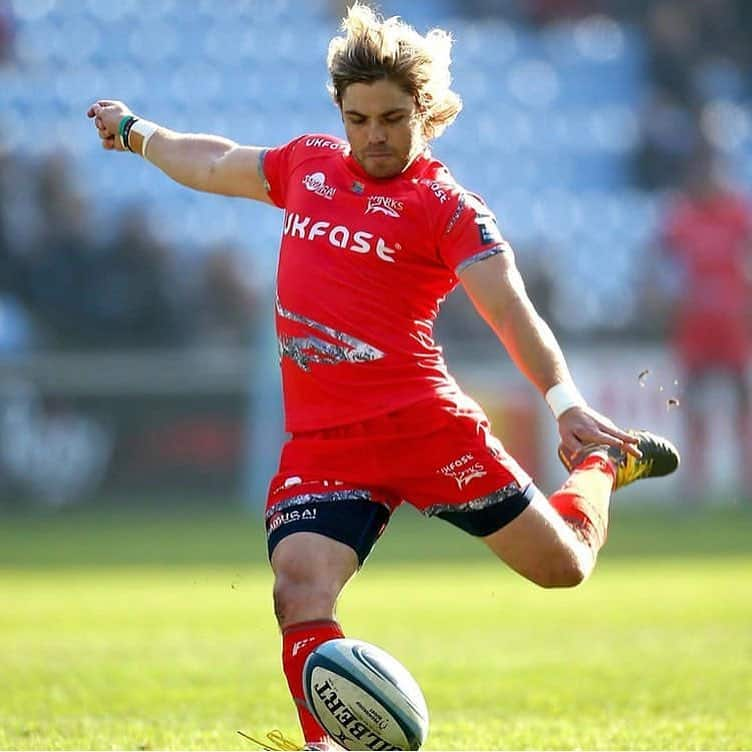 In 2016, he joined the Golden Lions where his performance continued to improve. His squad played at the Super Rugby in 2016 where he made his Springbok debut in a game against Ireland. He later appeared in 7 more games for South Africa during the 2016 season. Before the 2017 season began, he had made 48 appearances with the Golden Lions and had entered 12 tries. He assisted this team in reaching the Super Rugby finals for the first time in the team's history.
In May 2017, Faf signed a three-year contract with Sale Sharks. He relocated from South Africa to Manchester. As a result of the move, he was unavailable for Springbok selection in the years that followed. He replaced Peter Stringer and Mike Phillips who were the previous No. 9s in Sale Sharks. Faf de Klerk jersey, therefore, is No. 9. In the new team, Faf became an instant superstar. Towards the end of the 2017/2018 Premiership Season, he was honoured with the title of Sale Sharks Player of the Year. He was also voted the Fans' Player of the Season.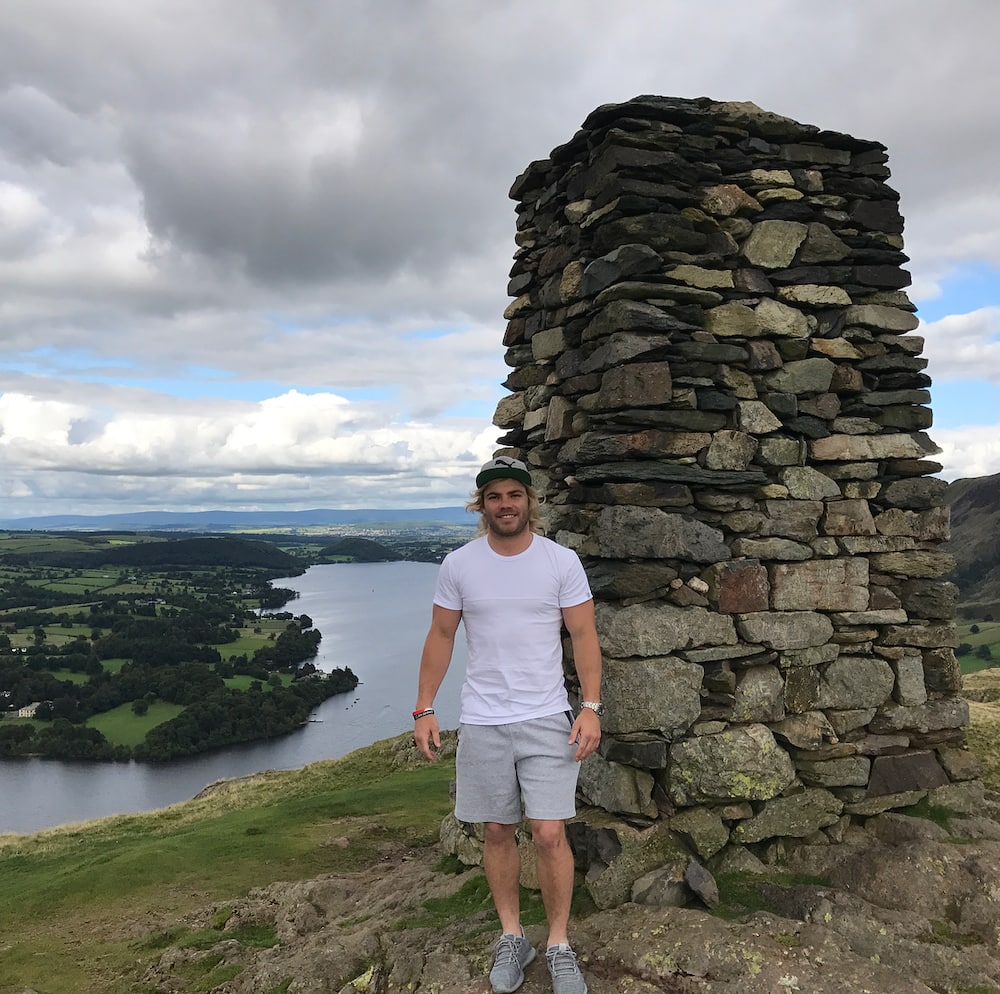 In his first season with Sale Sharks, he made 25 appearances and scored 97 points. His excellent performance saw him being announced the winner of the Premiership Team of the Year Award, and he was also shortlisted for the award of Player of the Season. He also got an invitation to the Springboks squad to participate in the 2018 summer test series where England played against South Africa. His test cap tally was 21 at the end of the 2018 season.
Where is FAF de Klerk now? After the 2018 season where his performance was mind-blowing, Faf signed a new contract with Sale Sharks. According to the agreement, he will be part of the team until 2023. His fans can expect him to make appearances with Sale Sharks until his contract expires. During a Faf de Klerk interview about signing the contract, the rugby player asserted that he enjoys working with Sale Sharks and would not have signed the deal if he no longer enjoyed working with the team.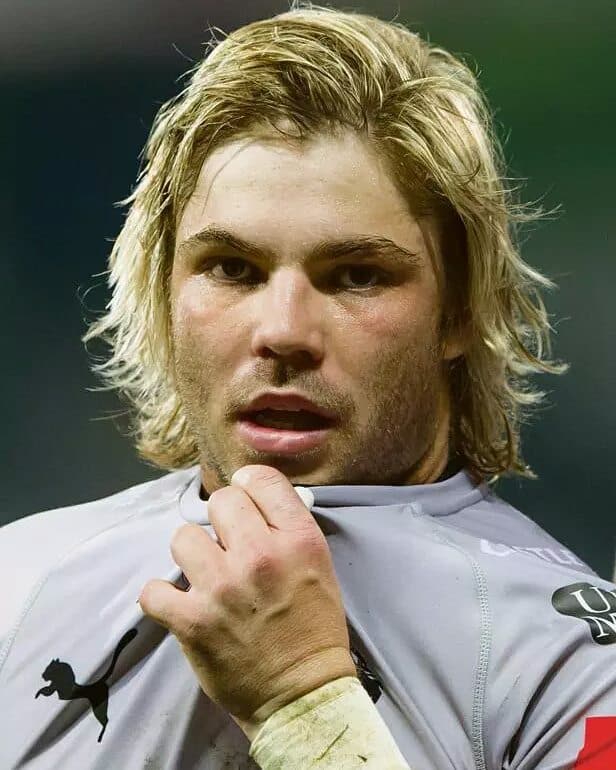 Income and net worth
Faf is yet to disclose the amount of money he has received since he became a professional rugby player. Faf de Klerk salary is also not known. In 2017, he allegedly signed a 21 million rand contract when he first joined Sale Sharks. Since he has already signed another contract with the team, it is apparent that the remuneration package and the terms of the agreement are better than the first time. His net worth is a well-guarded secret at the moment.
READ ALSO: Sonia Mbele biography: age, son, daughter, husband, family, wedding, pictures and Instagram
Love life
Faf has a beautiful girlfriend whose name is Miné van Niekerk. In December 2017, she visited South Africa where her famous boyfriend was born and raised. The couple is yet to get married. Many fans are eagerly awaiting the day she will become Faf de Klerk wife. His fans hope that the Faf de Klerk wedding date will be announced soon.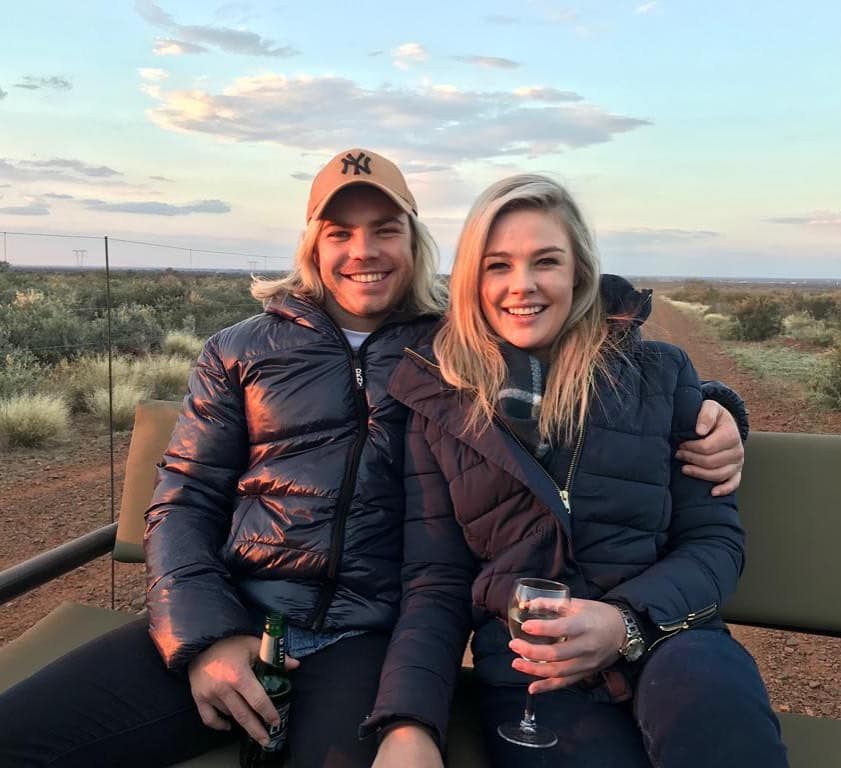 Social media
Faf is active on both Instagram and Twitter. The Faf de Klerk Instagram account has about 115k followers, while his Twitter account has over 15.5k followers. From these pages, his fans get updates about his new adventures and the latest developments in his career. He often posts photos of himself with his beautiful love, Miné van Niekerk.
Faf de Klerk is a famous South African rugby player who is currently signed with Sale Sharks in Manchester until 2023. He is known for his tenacity on the field and his excellent performance in all his game appearances. His long blonde hair is his distinguishing feature while on the field. In the future, his fans hope that he will appear in more games with Sale Sharks.
READ ALSO:
Thapelo Mokoena biography: age, wife, father, series, movies and Instagram
Ayanda Thabethe biography: age, date of birth, child, ex-husband, dash, siblings, braids and Instagram
Source: Briefly.co.za