When it comes to university student accommodation, the search for the perfect place can feel like too much of a hassle. Looking for adequate varsity rentals could turn into a stressful and time-consuming exercise. But do not worry, because we are here to help you with your search. Read on to find more information on student accommodation Johannesburg.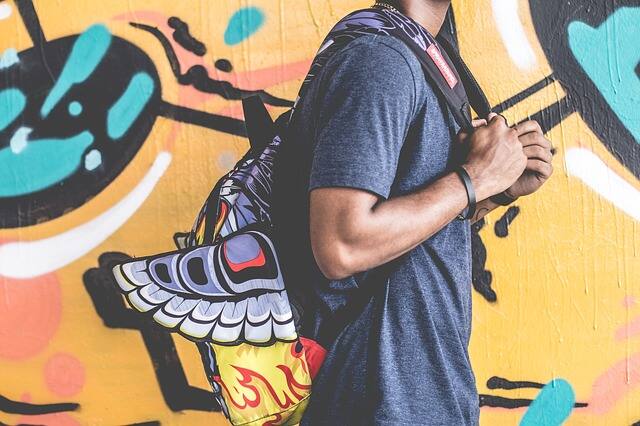 There are many top universities in Johannesburg with a lot of people attending to attain adequate higher education. Obviously, they require adequate student accommodation in Johannesburg. We have narrowed the list down to trusted providers. Full galleries and further information can be accessed by clicking on the links provided for each entry.
Fully furnished student accommodation in Johannesburg
1. The Yards
These hostels are suitable for those attending the University of Johannesburg and Central Johannesburg College. They are therefore perfect for those seeking Auckland Park student accommodation.
They have three residences, namely The Yards Dunvista, The Yards Wynton Joy, and The Yards 126 Siemert. On top of the essentials such as fully furnished rooms, stoves, microwaves, and lockable cabinets, they also provide luxurious extras. These include the following:
Free transportation to and from UJ APK, UJ APB, UJ DFC and Wits
5 GB free Wi-Fi per student
24-hour security and bio-metric access control
Quiet Study Areas
Communal garden area for a braai
GYM facilities
Pool tables
Token operated laundry facilities free
DSTV & Entertainment area
Recreational facilities within 100m including a soccer field
X Box
The Yards student accommodation Auckland Park provides affordable rates, and you can access their website as well as full image galleries by clicking here.
READ ALSO: Please Call Me inventor wants R10 billion cut of Vodacom profits
Student accommodation in Johannesburg near Wits University
2. South Point
South Point student accommodation provides services across most of South Africa. To be more specific, it covers student accommodation in Braamfontein. They offer a lifestyle that is fast and furious, with over 15 Buildings to choose from. It boasts being Braamfontein's largest property owner and developer and home to nearly 5,000 students.
Their rates are as follows:
Single room: ZAR4,075 - ZAR4,900
Double room: ZAR3,375 - ZAR4,100
Triple Room: ZAR3,550 - ZAR3,600
Due to the location, it is perfect for those attending the University of Witwatersrand. They also offer bursaries to their residents based on loyalty, merit & financial need. Check out their website by clicking here.
Student accommodation in Johannesburg near UJ
3. The Fields
The Fields student accommodation provides easy access to the University of Johannesburg (Doornfontein Campus), at only 11 minutes on foot or 3 minutes while driving. It also provides easy access to Central Johannesburg College. Their amenities include:
Gym
Entertainment area/room
Bike storage
Controlled access gate (locked gate)
Computer Lab
Outdoor Area
TV in Room
Valet Trash Pick Up
The kitchens are also fully equipped, but there is also a canteen that is open until late for those who do not want to use the kitchen themselves. Charges start from ZAR3,450 for a shared room and ZAR3,950 for a private room per month. The bill is inclusive of electricity, water, and gas. Click here to book now.
READ ALSO: Woman who thought she had kidney stones gives birth to triplets
4. Student Housing Soweto
If you are a student, it might be difficult to find rooms to rent in Soweto by going through user listings on websites such as OLX and Ananzi. However, there is a service that connects you to proper rentals within Soweto. With a portfolio of over 15 apartments, Student Housing Soweto does the job to get you cheap accommodation in Johannesburg. The agency is committed to providing safe environments for the students of the University of Johannesburg as well as satisfying customer experience, displayed through efforts such as multilingual staff.
Click here to view a sample of their portfolio. You can also contact them by calling 072 453 7490 between 8 am to 9 pm or through their address at 475 Makhubu Street, Klipspruit, Soweto.
That concludes our list of Johannesburg student accommodation. Did you find this list helpful? Tell us in the comments below. You can also recommend other options for others looking for affordable Johannesburg student rentals.
READ ALSO:
Micho leaving Pirates and set for sensational switch to Zamalek
Stunning teen's lavish matric farewell nearly breaks the internet
Miss SA Zozibini Tunzi returns home: Gets over-the-top warm welcome
Happy couple ties the knot, wedding costs only R75: "This is love"
Khama Billiat turns 29: 5 quick facts about the Chiefs footballer