Jesse Kriel is among the few South African players with a considerable significance in the sports industry. His love for rugby, from an early age, is the reason behind his notable performance. Interestingly, Jesse Kriel has a twin brother who also happens to be a rugby player too. For this reason, most people tend not to differentiate between the twins. Well, if you are among the group of people who confuse the twins, this will help you.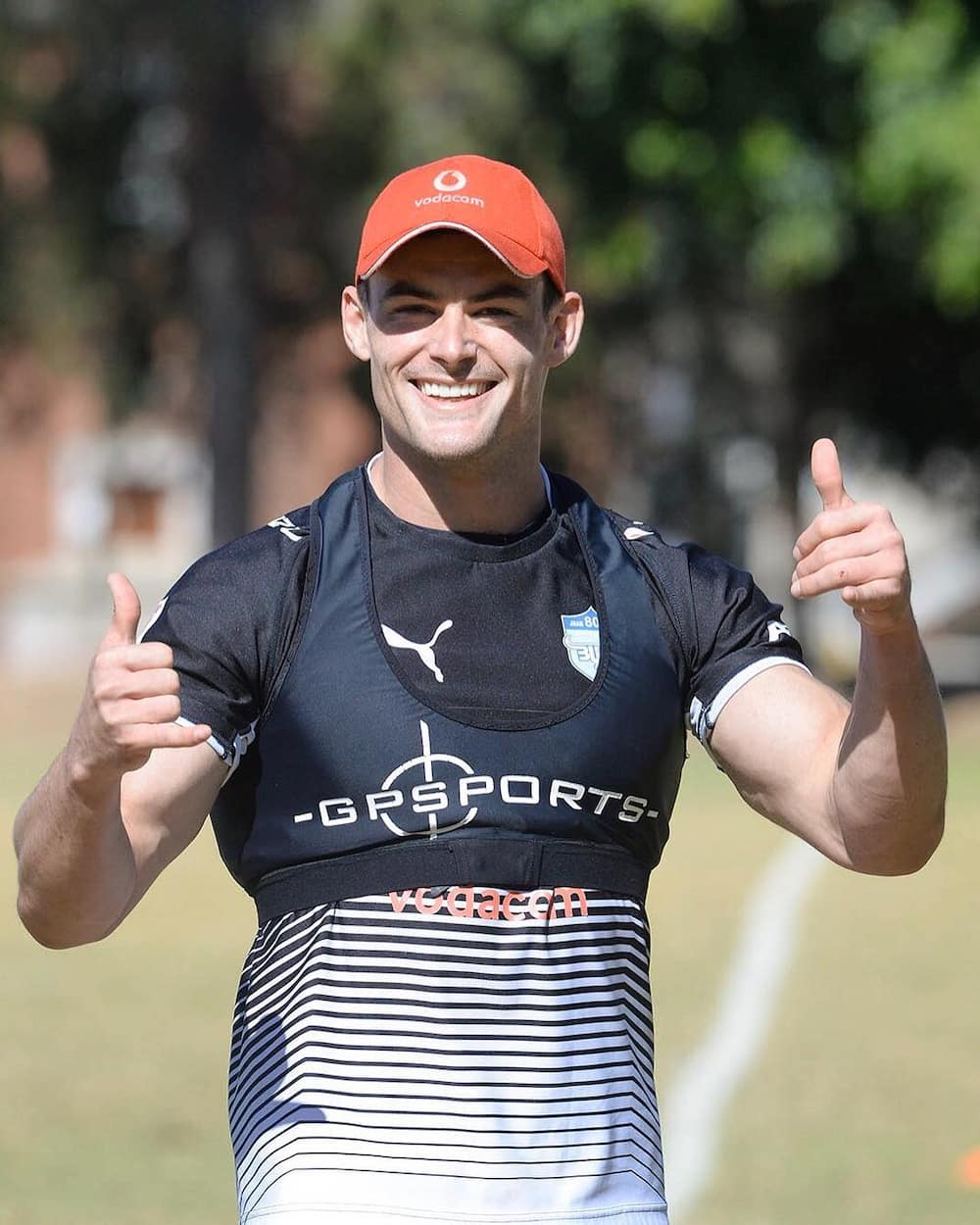 The South African rugby union player is also playing in the Japanese Top League. The youngster is set to rise to greater heights with time. Due to curiosity, some people tend to spread false information about some celebrities. This has not been different for him too. Thus, to avoid such speculations, here is all you would love to know about Jesse Kriel and his journey in rugby.
Jesse Kriel South Africa profile summary
Full name: Jesse André Kriel
Date of Birth: 15 February 1994
Place of Birth: Cape Town, South Africa
Occupation: Rugby player
Nationality: South African
Sibling: Dan (twin brother)
Father: Angie Kriel
Jesse Kriel biography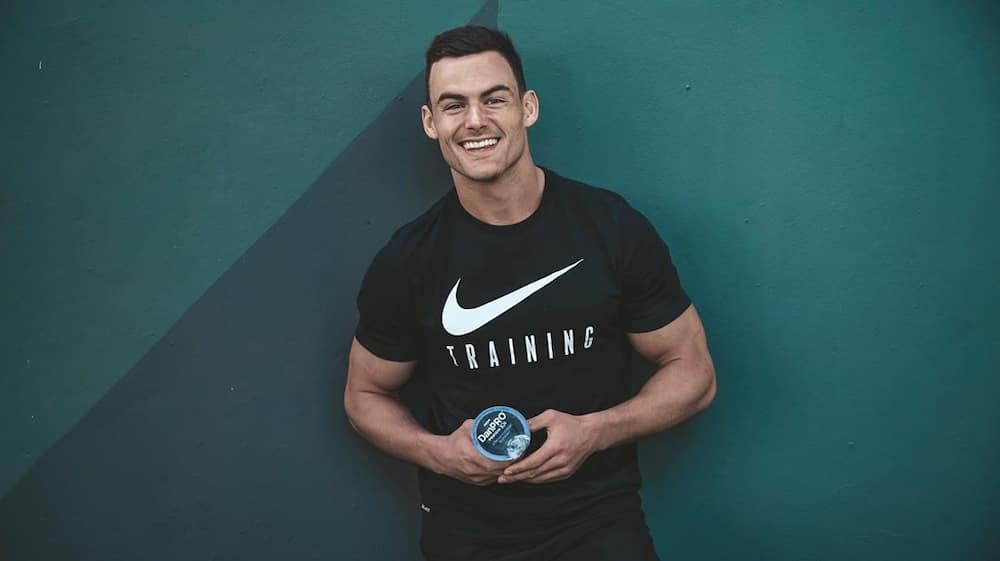 André is a South African player. He was born on 15 February 1994. He is a twin brother to Dan Kriel. His love for rugby began a while back when he was a student at Maritzburg College. Precisely, it started when he was selected in the under 18 Sharks squad team in 2012. Since then, he has played for various rugby teams in and out of the country.
Jesse Kriel age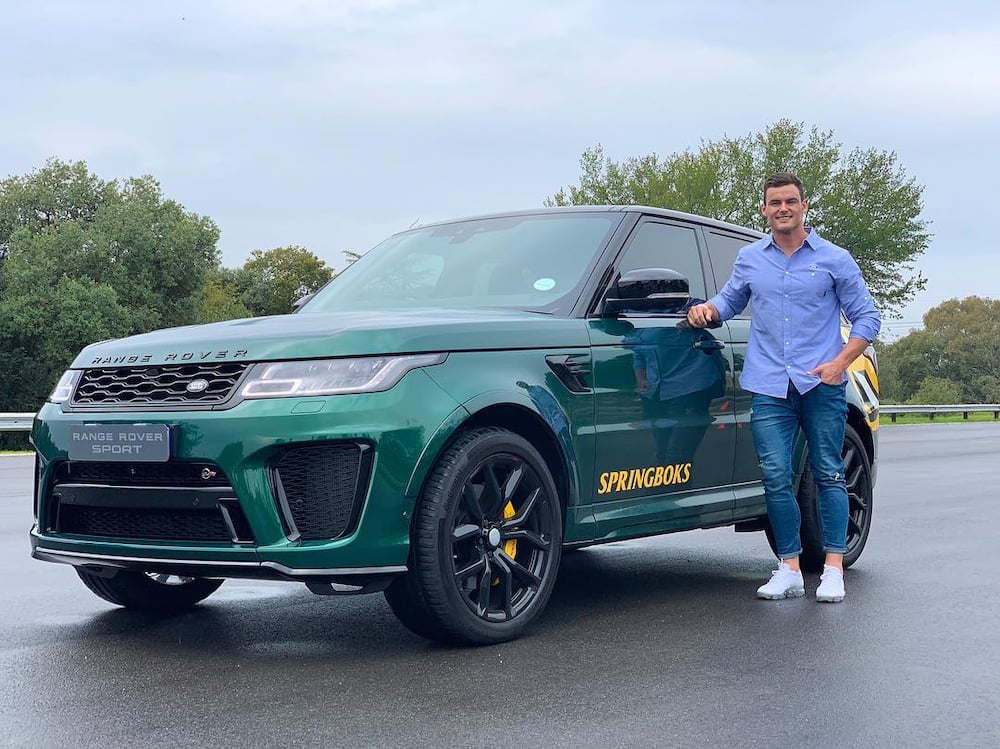 Fans are always online searching for this player's age. Some get it right while others are misled due to conflicting information available on the internet. Well, André was born on 15 February 1994, meaning he is currently 25 years old.
Jesse Kriel brother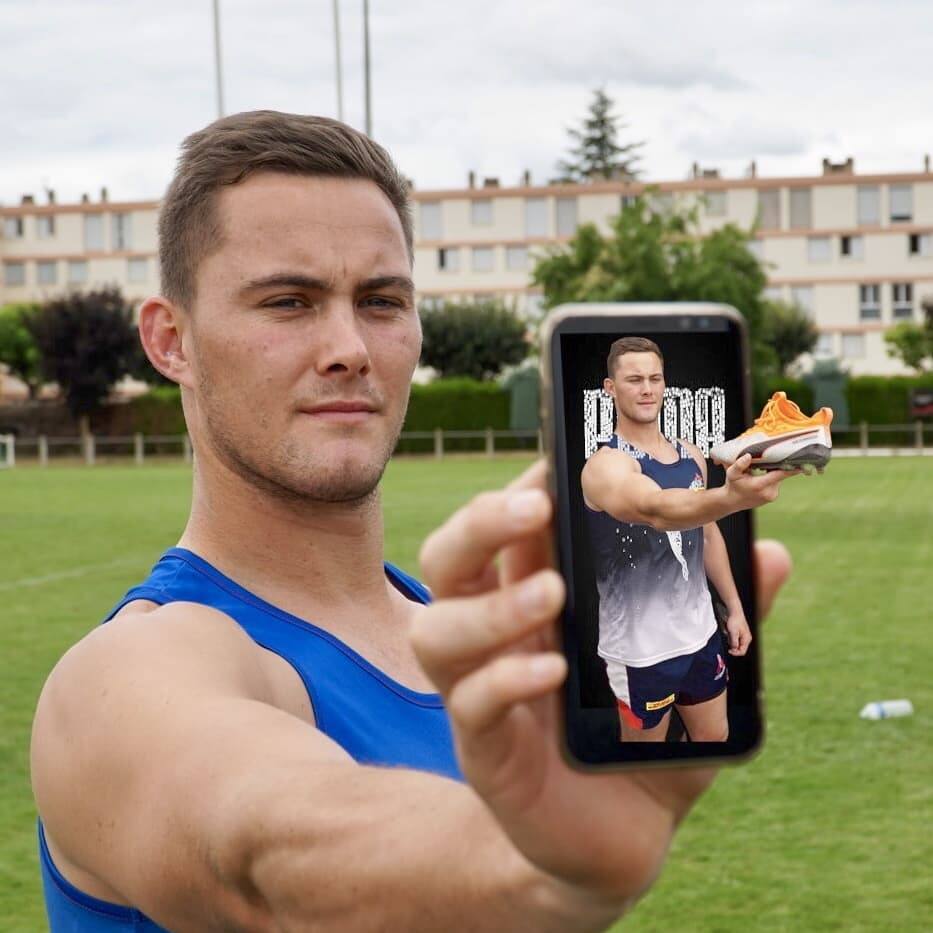 Is Jesse Kriel a twin? Well, this is among the queries asked by most people on the internet lately. As mentioned earlier in this post, André was born alongside a twin brother. The twin's name is Dan. Being twins, they both have the same passion.
Interestingly, he currently plays for the Stormers in the Super Rugby league. Also, he plays in the Currie Cup for Western Province. Unlike his brother, André, he plays Centr position.
Like his brother, he has always been on the frontline to promote rugby in South Africa. Indeed, the two are set to go places because of their talents. In case you have not come across the twins playing, you need to know that they are unstoppable when it comes to rugby.
READ ALSO: Siyabonga Thwala biography: age, son, wife, brother, family, leaving Isibaya, Generations and Instagram
Jesse Kriel wife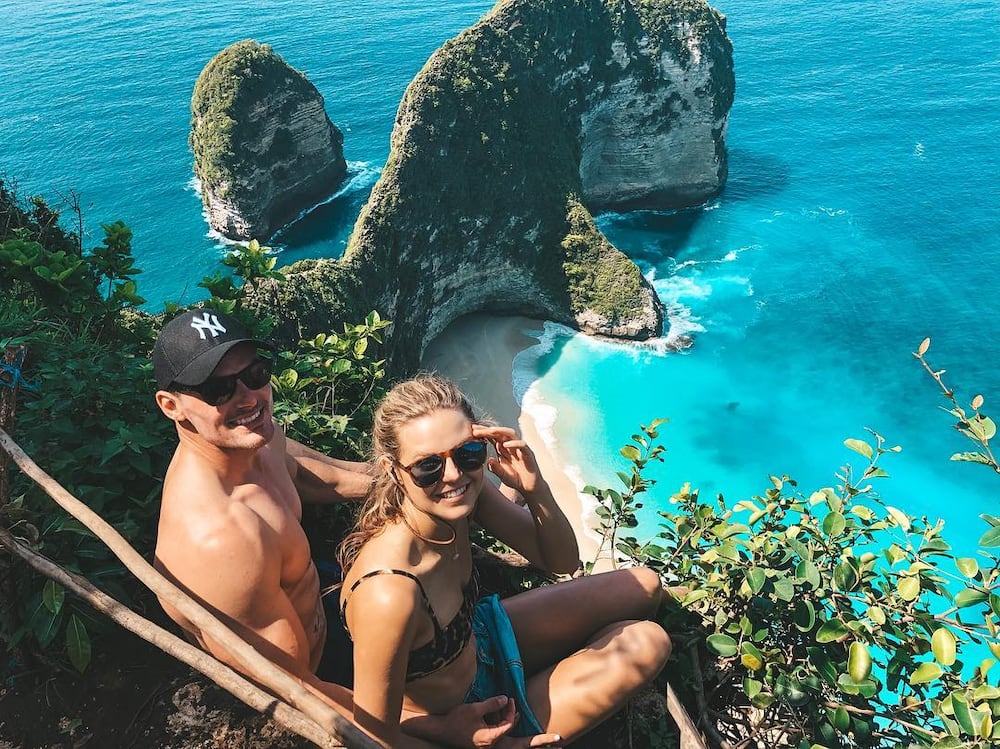 Usually, some celebrities tend to keep their private lives out of the public eye. Perhaps, they do so to avoid a lot of controversies. It seems like, André is one of those celebrities. However, at times, he posts cool pictures with different ladies on his Instagram page. Therefore, it is only fair that we do not speculate that one of them is Jesse Kriel girlfriend yet. Even so, do not worry because we will update you once he officially comes public about his love relationship.
Jesse Kriel body measurements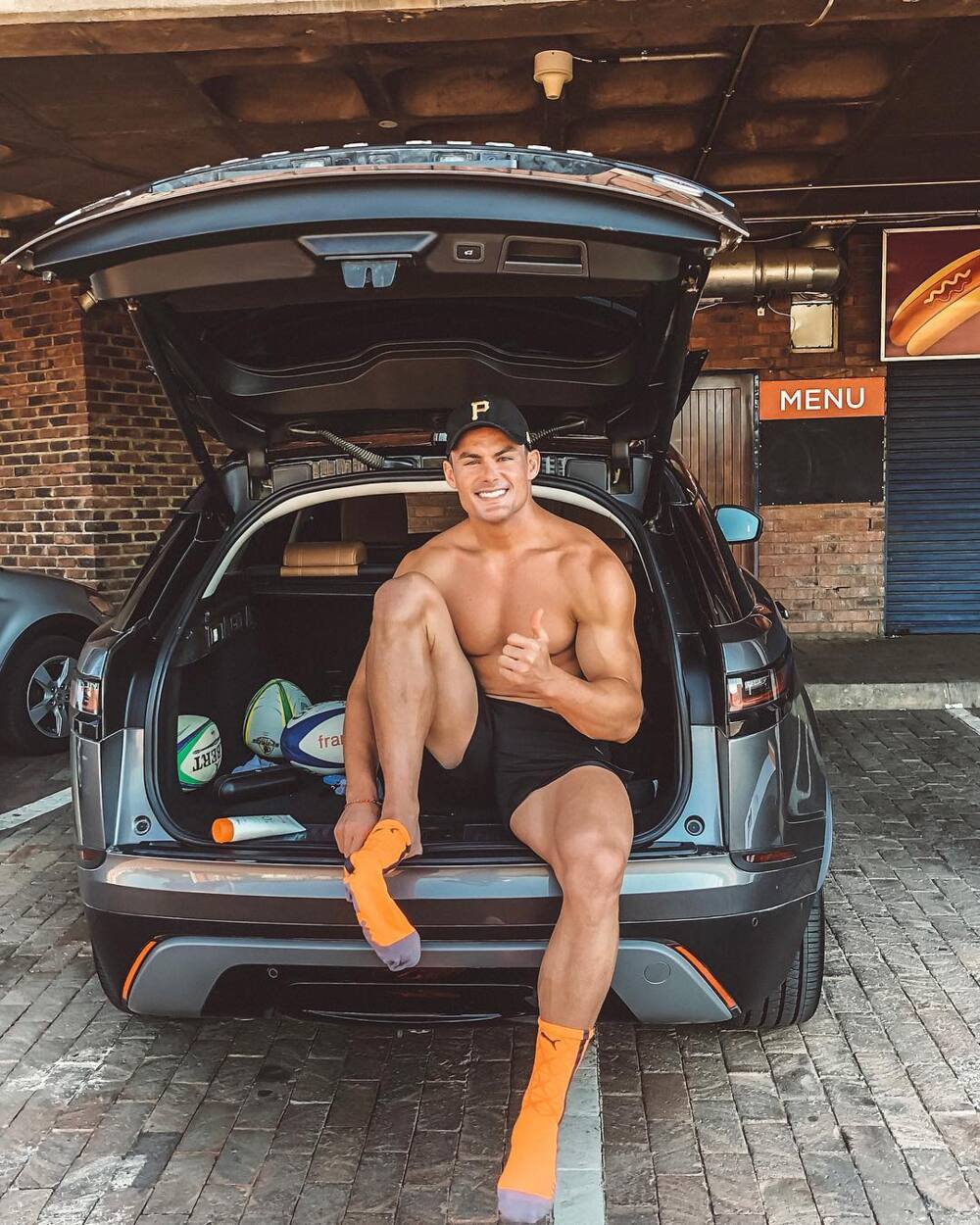 As you know, rugby is not like soccer or tennis ball. Rugby players tend to have a huge body. Well, you should know that this is not different for André. He has an incredible physical appearance suitable for what he does best. Precisely, Jesse stands 1.86 m tall. Also, he weighted 95 kg when he last came public about his weight.
Jesse Kriel gym routine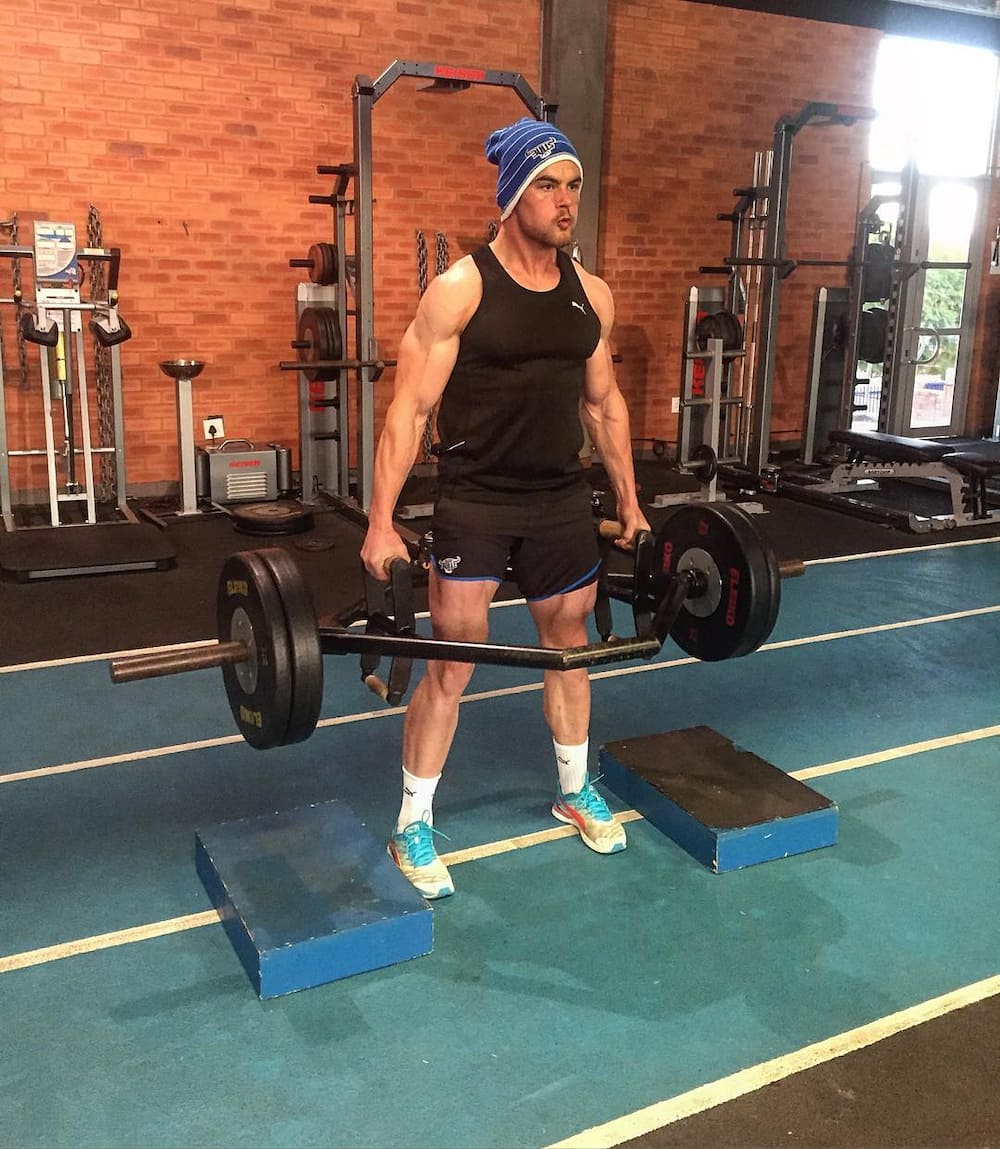 Jesse seems to understand the importance of keeping fit. Besides, it is an addition to his career. For that reason, he usually posts pictures of himself in the gym on his social media pages. Also, his body has had a great transformation lately as compared to when he was starting, back at Maritzburg College, University of Pretoria. Jesse Kriel Instagram page is the perfect place for you to compare his body transformation.
His career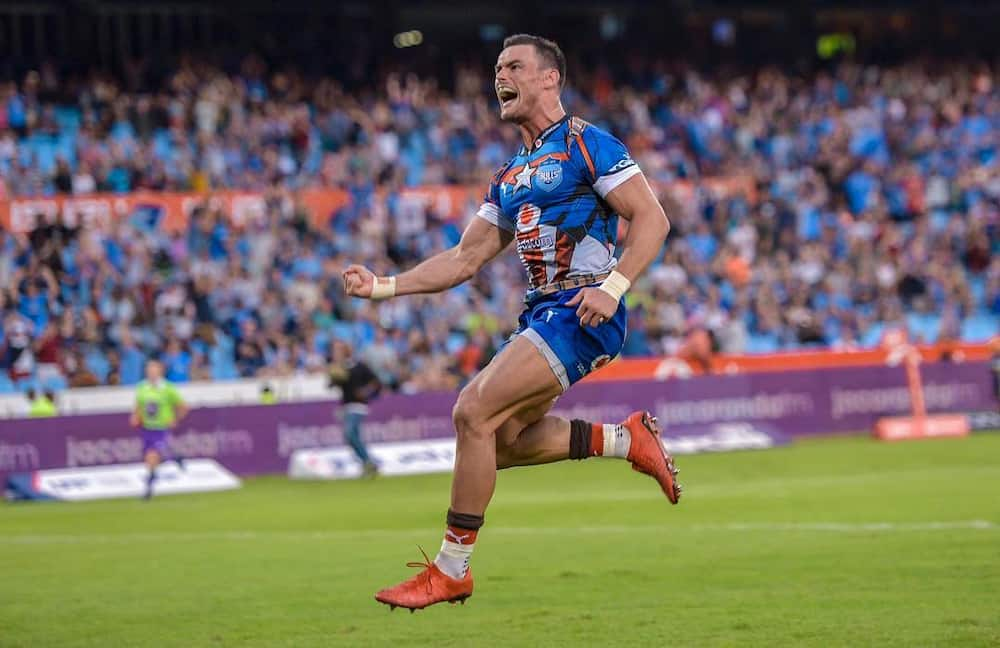 Jesse is on the right path of history as far as his career is concerned. His career began at an early age when he was still a student at Maritzburg College, 2012. During this time, he was selected to represent the Sharks under 18. After that, he built a profile for himself, which attracted many teams to sign him. In the following year, he was approved by the Blue Bulls to represent them in under 20. Unlike now, he was playing fullback position. Later in 2015, he received an invitation to train with Springbok RWC. Luckily, he was selected to play outside center position in a match against World XV at Newlands.
His efforts and love for sports can be attributed to his early success. Apart from playing home, he also represents South Africa in Japan. He is in the Canon Eagles squad that competes in the Top League.
In summary, since he made his debut in rugby, he has been able to score approximately 10 points in 31 Super Rugby caps. Below is a full overview of the teams he represents and has represented in different leagues:
Blue Bulls (Outside Centre): 2014 – 2019
Bulls (Outside Centre): 2014 – 2019
Barbarians (Outside Centre): 2018
South Africa U20's (Fullback): 2014
Up Tucks (Full back): 2013
Canon Eagles (Outside Centre): 2019 – present
South Africa (Outside Centre): 2015 - present
Jesse Kriel is a young and determined South African rugby player. Despite his young age, he has already achieved a lot while playing for different teams in South Africa. He also plays in Japan, and his performance is outstanding. If you love rugby, Jesse is the player to follow.
READ ALSO: Dudu Myeni biography: age, son, husband, qualifications, SAA, Louis Vuitton, house and latest news