Here is every detail about Foodlovers market that you need to know
FoodLovers Market ranks top in the country's supermarket chains that run franchised groceries as well as convenience stores across Southern Africa. The firm prides for its membership in the Franchise Association that pulls together key market players. Food Lovers has consistently maintained a legacy for providing customers with a constant stream of products and services, enabling this multinational retail private company to enjoy a broadened market in the region.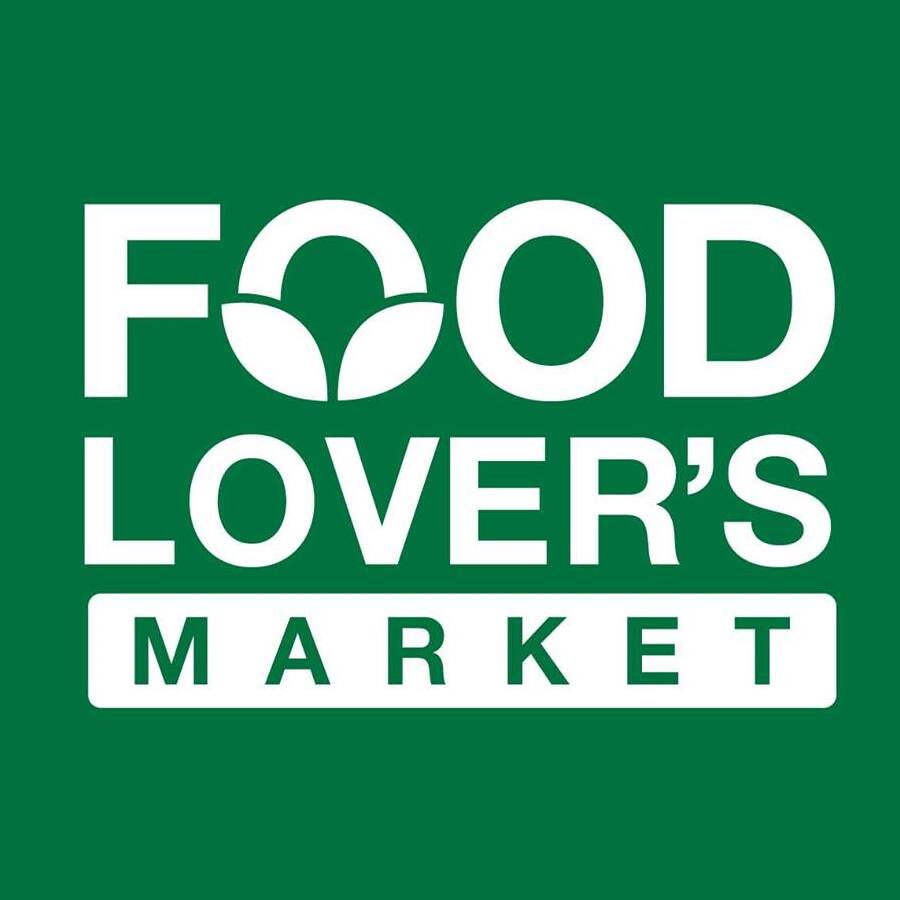 FoodLovers started in 1993 as a simple fruit and vegetable store that was then called Fruit and Veg City. The company's initial establishment at Access Park in Cape town gave it an expansion advantage, and it would later grow to become a multinational independently owned African food retail group. Food Lovers Cape Town has extended its operations to other places, but the company retains its headquarters at Brackenfell in South Africa. Amid the expansions, fresh produce excellence remains the best track record attained in the company for the past 25 years.
READ ALSO: Best online shopping sites South Africa
Exciting facts about FoodLovers Market
The company is a masterpiece of creativity that met opportunity at a proper time. Here are some fascinating facts you should know about FoodLovers.
1. Food Lovers Market started small
The company first threaded on humble grounds before booming to every corner in South Africa and then Mauritius and Sub-Saharan countries. Two brothers, Michael Coppin and Brian, take credit for turning Carrot King into a Fruit & Veg City store. Brian Coppin is now the chief executive officer at the firm.
2. FoodLovers has more than 125 stores
The company is a now at its market prime, and it has several stores within and outside South African borders.
South Africa: 105 stores
Zimbabwe: 5 stores
Mauritius: 5 stores
Namibia: 4 stores
Lesotho: 1 store
Angola: 1 store
Zambia: 1 store
Mozambique: 1 store
Botswana: 1 store
Tanzania: 1 store
3. FoodLovers is a multi-brand business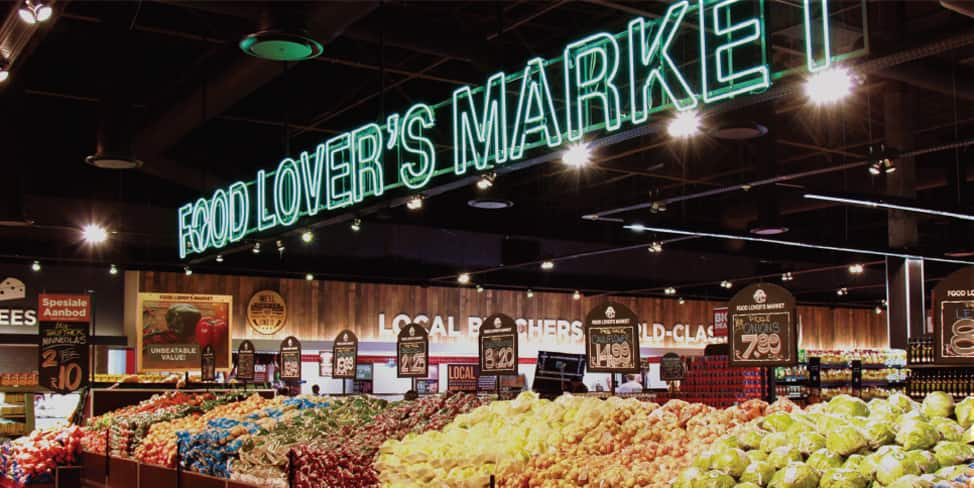 Besides top tier market stores, Foodlover runs hundreds of convenience stores across the region, which operate under FreshStop brand that was first launched in 2009. The brand is in more than 200 Caltex gas stations in the country. Further, the company is a leading seller of liquor and runs affluent restaurants.
4. Food Lovers trading hours are customer friendly
Convenience stores run on a 24-hour system, making them an excellent selection against competitors. Food Lovers Market trading hours have attracted not only more customers but also registered more significant sales resulting in huge profit margins.
5. Foodlover stores are everywhere in South Africa
According to the company's website foodLoversmarket.co.za, the firm operates several stores across the country. It is helpful to note that Fruit and Veg trading hours are unique for every Foodlover outlet, unlike convenient stores that work all round the clock. Always check with a specific store for designated opening and closing hours.
1) Food Lovers Market Durban
Address: 337 Berea Road, Berea, 4001 Durban
Tel: 031 201 4905
2) Food Lovers Malvern
Address: 64 Main Road, Malvern, Durban
Tel: 031 464 4555
3) Food Lovers Market Pretoria North
Address: 261 Emily Hobhouse Ave, Pretoria North, Pretoria
Tel: +27 12 546 0513
4) Fruit and Veg Knysna
Address: Cnr Waterkant Drive & Tide Street, Knysna, SA
Tel: +27 44 382 2204
5) Food Lovers Market Ballito
Address: Douglas Crowe Dr Shop 1, Ballito, South Africa
Tel: +27 32 946 3762
6) Food Lovers Market Menlyn mall
Address: Menlyn Mall, Menlo Park, Pretoria, South Africa
Tel: +27 12 348 3760
7) Fruit And Veg Willowbridge
Address: Willowbridge Village Shopping Centre, Cape Town, SA
Tel: +27 21 914 8011
8) Food Lovers Market Somerset West
Address: Somerset West, Cape Town, South Africa
Tel: +27 21 851 2824
9) Food Lovers Market Fourways
Address: Sandton, Johannesburg, South Africa
Tel: +27 11 465 0960
10) Food Lovers Market Hillfox
Address: Hillfox Trade Centre, Weltevredenpark, Johannesburg, SA
Tel: +27 11 675 4160
11) Food Lovers Market Tokai
Address: Tokai, Cape Town, South Africa
Tel: +27 21 712 2244
12) Food Lovers Market Stellenbosch
Address: Eikestad Mall, Stellenbosch Central, Stellenbosch, SA
Tel: +27 21 883 2910
13) Other contact details
Reception - 021 140 9600
Customer care - 086 000 7728
All queries - care@fnv.co.za
6. Strong partnerships are the pillar at FoodLovers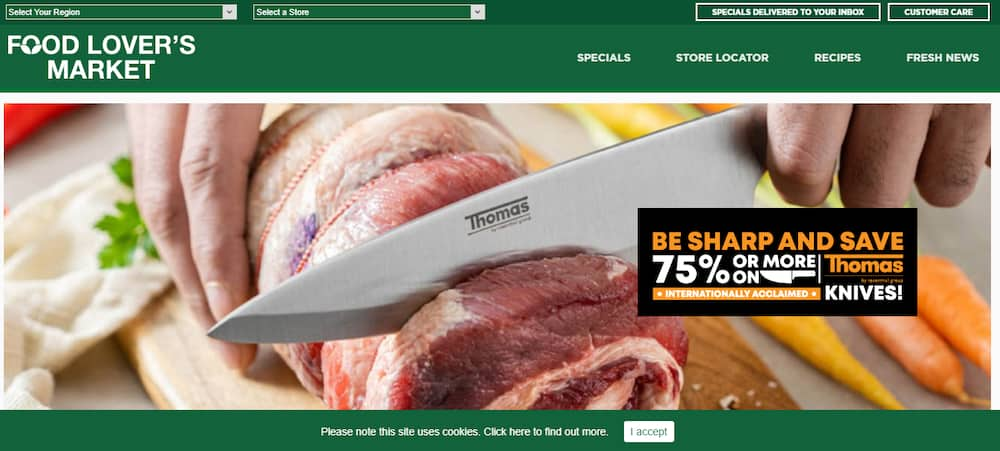 The complexity of operations at Foodlover makes partnerships inevitable in its services. FVC International plays a central role in distributing products received from Dried Fruit for All to all FoodLovers stores across the region. Food Lovers also runs jointly with Seattle Coffee Company through leading stores across the nation. Another mutual partnership at Food Lovers is ABSA Bank which guarantees Food Lovers customers cashback benefits every time they use ABSA debit and credit cards while at any of the FoodLovers stores.
READ ALSO: Full details about the food trucks business
FoodLovers Market dominates the South African grocery market with reliable supplies and multiple brands. The company is now a dominant vegetable and fruit lovers market distributors alongside other brandings, and with the fun facts above, you have all reasons to pop in at the nearest store or convenience store.
READ ALSO:
List of top business schools in South Africa
Best ISP providers in South Africa
75 small business ideas in South Africa that actually work in 2019
Top 5 plastic recycling companies in South Africa 2019
Fastest growing industries in South Africa 2019
Source: Briefly News