Deborah Fraser biography: age, family, songs, albums, and Instagram
Deborah Fraser is no new name in South African entertainment scenes. As a gospel vocalist, the star is best remembered for the Deborah Fraser Abanye Bayombona hit album of 2000, even though she started recording back in 1985.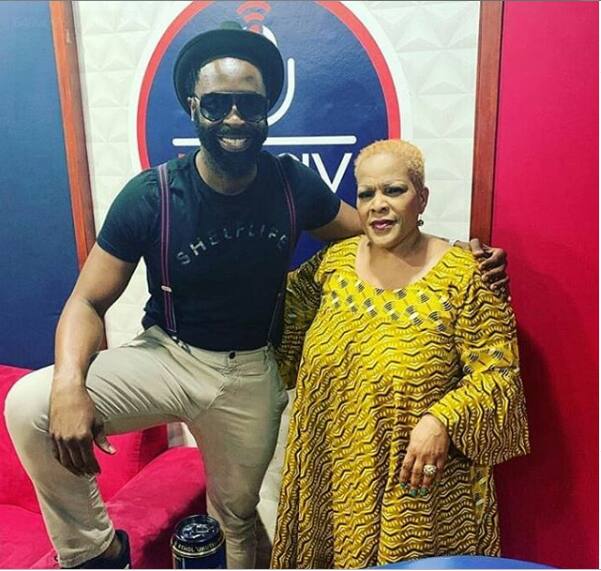 The seasoned artist is celebrated far and wide. Her songs have probably been part of most South African households over time.
Deborah Fraser profile summary
Name: Deborah Fraser
Year of Birth: 1966
Age: 53 years
Profession: Gospel vocalist and artist
Deborah Fraser biography
Deborah was born in 1966, 53 years ago in KwaMashu, South Africa. This answers the questions about Deborah Fraser age. She is best known for her musical work. She rose to fame after claiming that she was the voice behind most of the songs associated with Brenda Fassie. Her only known parent is Catherine Tshabalala-Fraser. She also has a child by the name Mbuso Fraser.
Is Deborah Fraser married?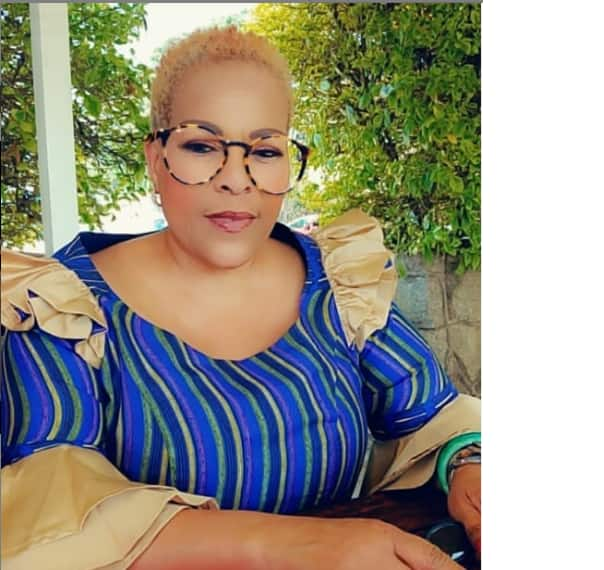 This is a question that many ask. Truthfully, she was once married to Sockey Okeke of Macy Chapel, a Nigerian pastor some time back. The two are no longer together as Fraser claimed that the pastor subjected her to satanic abuse.
READ ALSO: Rapulana Seiphemo biography: age, daughter, wife, accident, motsweding FM, movies, house and net worth
Career progression
You probably know the most famous Deborah Fraser albums that include Abanye Bayombona, Born Again, and Udlalile Ngabantu, all of which are solo albums. The award-winning artist has a lot of songs to her name. She became famous after saying that she was the unseen voice behind most of Fassie's songs.
She has been part of major projects including Maria Le Marie project alongside huge names like Brenda Fassie, Lundi Tyamara, as well as Peter Mokoena in an album that was produced by Chicco Twala, just before she ventured out on her own. She also served as a backup singer for some great South African musicians including Yvonne Chaka Chaka, Brenda Fassie, and Lucky Dube.
It is not surprising that she became successful when she launched her solo career. In earlier years, she was privileged to tour the world with great acts like Miriam Makeba, Hugh Masekela, Caiphus Semenya, and Letta Mbulu.
Deborah Fraser songs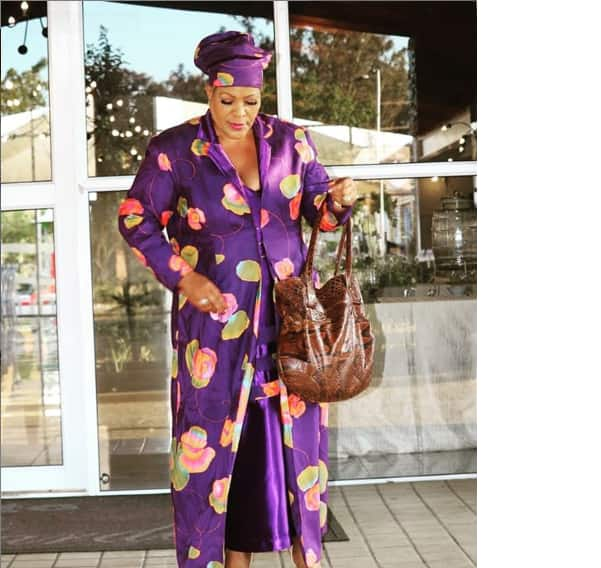 She has done a lot of songs in her career. Some of these songs have made her scoop awards. They include:
World In Union
Bengithi Ngizo Bekezela
Yara gbadura
Bonang suna
Vuma
Ngikuxolele
Ngibe muhle nam'
We Johna
Yeye yu nawe
Yebo ngiyavuma
Abefundisi aba wrango
Kena Morena
Ngizonqoba
Nyathela Ngamandla
Mayibengcwele
Abanye Bayombona
Oh ndodana
Lukhangela kuwe
Jikeleza
Ungikhumbule
Ekhaye 'Zulwini
Mawahlangane
Ukuliboni 'Zulu
Sol, vatten och vind
Umoya wam'
Ndikhokhele
Udlalile Ngabantu
Masimbonge
Famba
Hamba we Sathane
Enqabeni
Ngiphe Baba
Lekunutung
Lala ngoxolo mama wami
Mawungangedluli Jesu
Kuyadabukisa
Umthwalo Wezono
Ethuneni Lakho
Lobuhlungu
Sizwile Ukukhala
Kungenxa Yengane Zami
Uzophendula
Khangela Umsinsisi
Baba Wethu
Kungenxa Yengani Zam
Ngizohamba Nawe
Abanye Bayombona
Mama Wami
Uma kungexa
Ngimtholile Ujesu
Deborah Fraser albums mp3
While she has done a lot of songs over the years, she has a few albums that stand out. These include:
Umqhele of 2013
Thanksgiving of 2015
OkaJehova Akanqotshwa of 2019
Deborah Fraser Awards
Having achieved so much in her career, Deborah is among the iconic artists that have scooped awards along the way. Some of her accolades include:
Best Gospel Artist at Kora Awards
Best Female Artist at Crown Gospel Music award
Best Gospel Artist at Metro award
Best Gospel at South African Music Awards(SAMA)
In 2010, she was one of the judges in the premiere season of One Gospel reality competition Shine.
Deborah's Instagram
She may be old school, but she is not left behind when it comes to Instagram usage. She has embraced technology and updates on her music, and she posts cute photos too.
Latest news
Khaya Mthethwa made an abusive comment during his CD/DVD launch about traditional gospel artists like Deborah being irrelevant in today's generation. Fraser was quick to point out the wrong in such a comment, not to mention the fact that she said it was hurtful and misleading. Just because she and others like her chose the traditional route does not make them irrelevant.
In line with this, it appears as though not all artists are appreciated in equal measures. For instance, in 2017, Fraser voiced her frustrations on this issue as it appeared as though not all artists are appreciated for what they do. She felt that she was not getting enough appreciation for what she does. In January of 2019, she sang a tribute to Lundi titled Jerusalema.
READ ALSO:
Mandla Maphumulo Mampintsha biography: age, real name, songs, albums, Instagram, and net worth
Tebogo Khalo biography: age, baby, husband, pictures, Rhythm City and awards
Sthembiso Khoza biography: age, wife, siblings, mother, Abdul Khoza, The Queen and Instagram
Source: Briefly News