The slim and fit Khabonina Qubeka is a choreographer, professional dancer, health and fitness trainer, and a television personality. She is an actress who is loved by many, and her disappearance from Isidingo was felt by many. She has inspired many who wish to maintain their body shapes and embrace healthy eating as a lifestyle.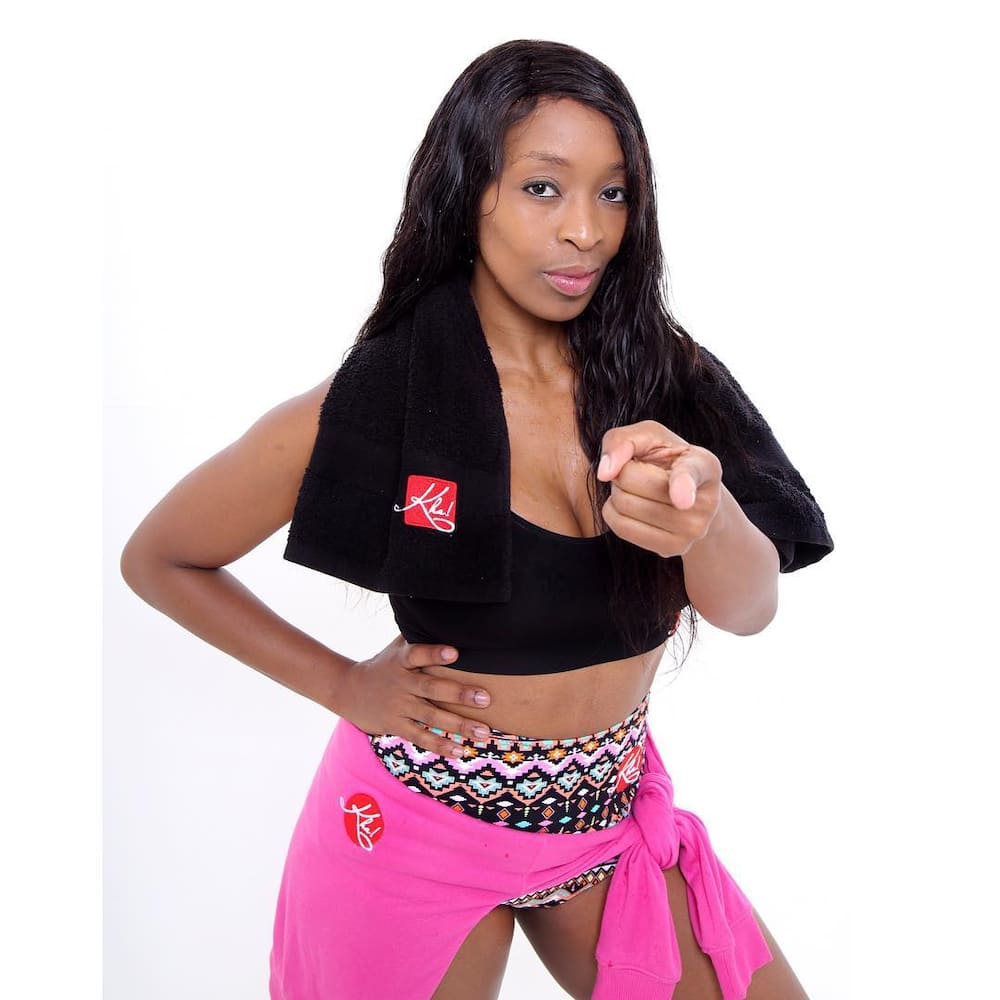 Khabonina Qubeka has been an all-round actor since the early 2000s. She has been assigned different roles from acting as a judge to hosting her show of health and fitness! She has won a lot of awards.
Khabonina Qubeka profile summary
Full name: Khabonina Qubeka
Stage name: Nina Zamdela
Occupation: Actress
Birth country: South Africa
Birth town: Soweto
Current city: Cape Town
Child: One daughter
Marital status: Married
Year of birth: 21st January, 1981
Zodiac sign: Aquarius
Language: Zulu, Xhosa, English, Afrikaans, and Venda
Khabonina Qubeka bio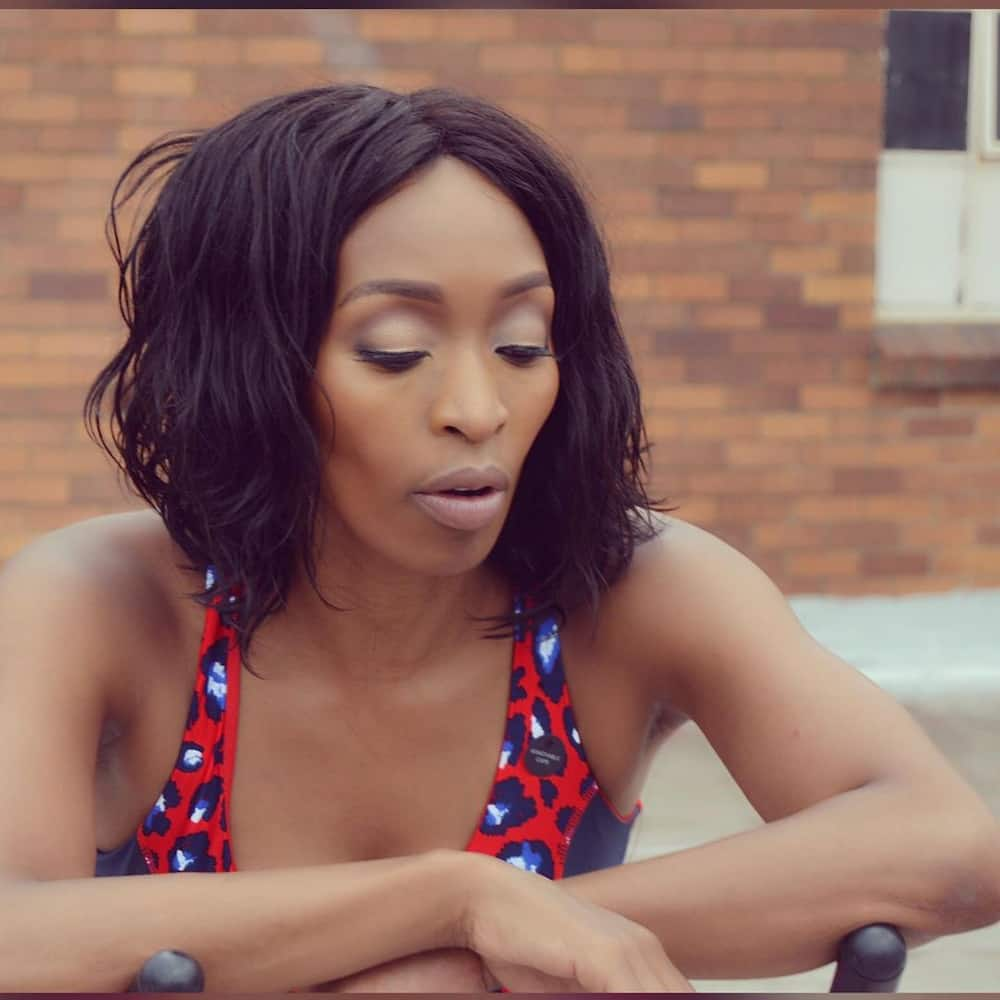 Born on the 21st of January 1981, Qubeka has been among the best actresses of South Africa. She was born in Orlando West Extension, Soweto. She grew up in Johannesburg, where she attended Queen's High School Kensington. She earned a dance diploma with Moving Into Dance. Apart from acting, she has been a professional dancer and fitness trainer who promotes healthy living through social media. She loves living a private life and prefers not to expose her personal life on social media. Due to her multilingual character, she was able to act in many local programs. Khabonina has aired in many movies, series and TV shows both in South Africa and internationally. She is also an entrepreneur who has ventured in different businesses.
READ ALSO: Mashudu Shandukani biography: children, wife, holdings, and house
Khabonina Qubeka boyfriend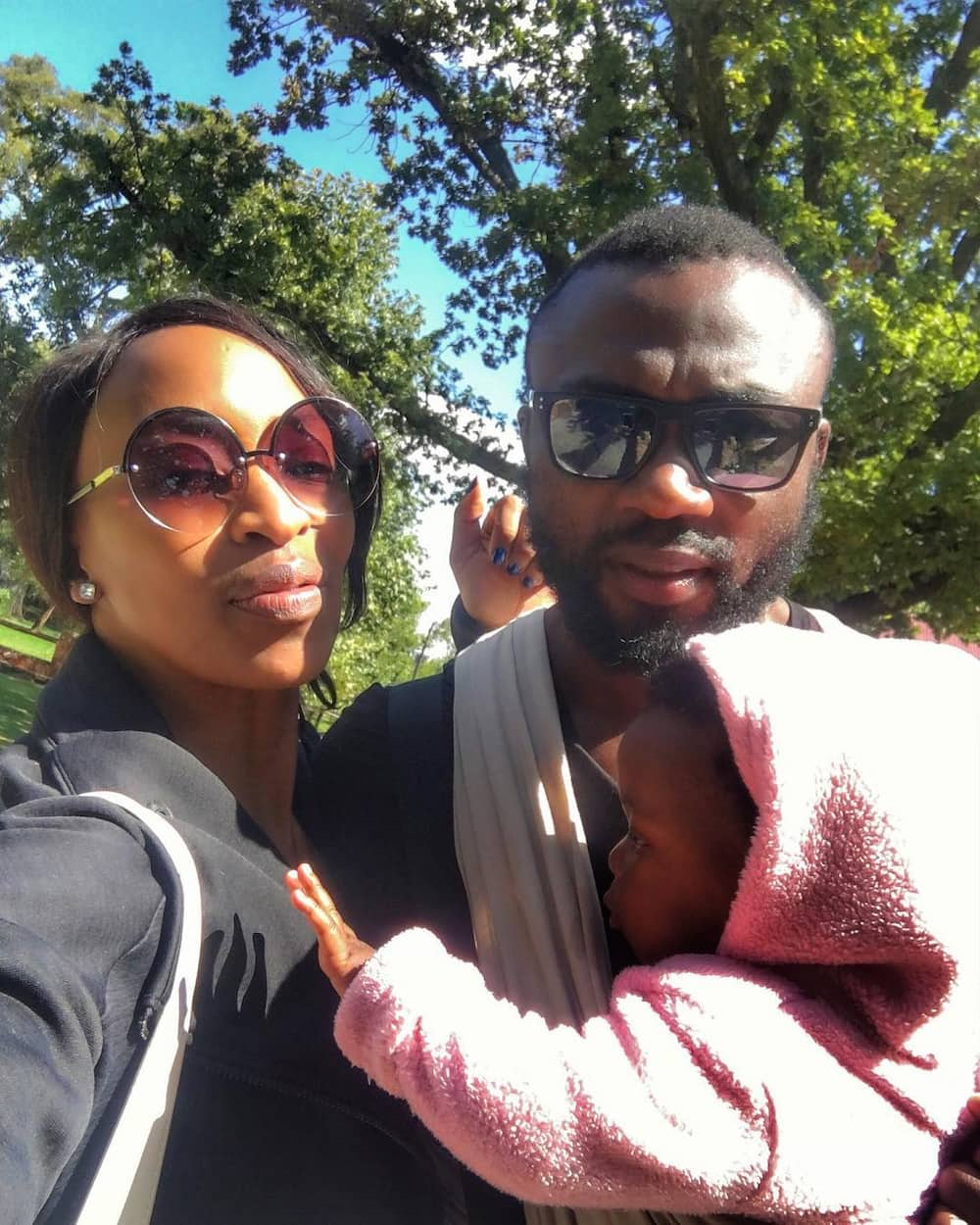 Khabonina has been dating her boyfriend, Vuyisile Colossa, also known as 'Master Vusi', for three years. She met the mixed martial arts athlete through his brother over four years ago. Master Vusi was working in Hong Kong during that period.
The 38-year-old TV host and fitness guru who has been secretive about her personal dating life, has posted about the love of her life on social media on many occasions. She has revealed their love on social media at any chance she gets. Her husband, Master Vusi, is a fitness trainer and they serve a couple-goals when working together
Khabonina Qubeka pregnancy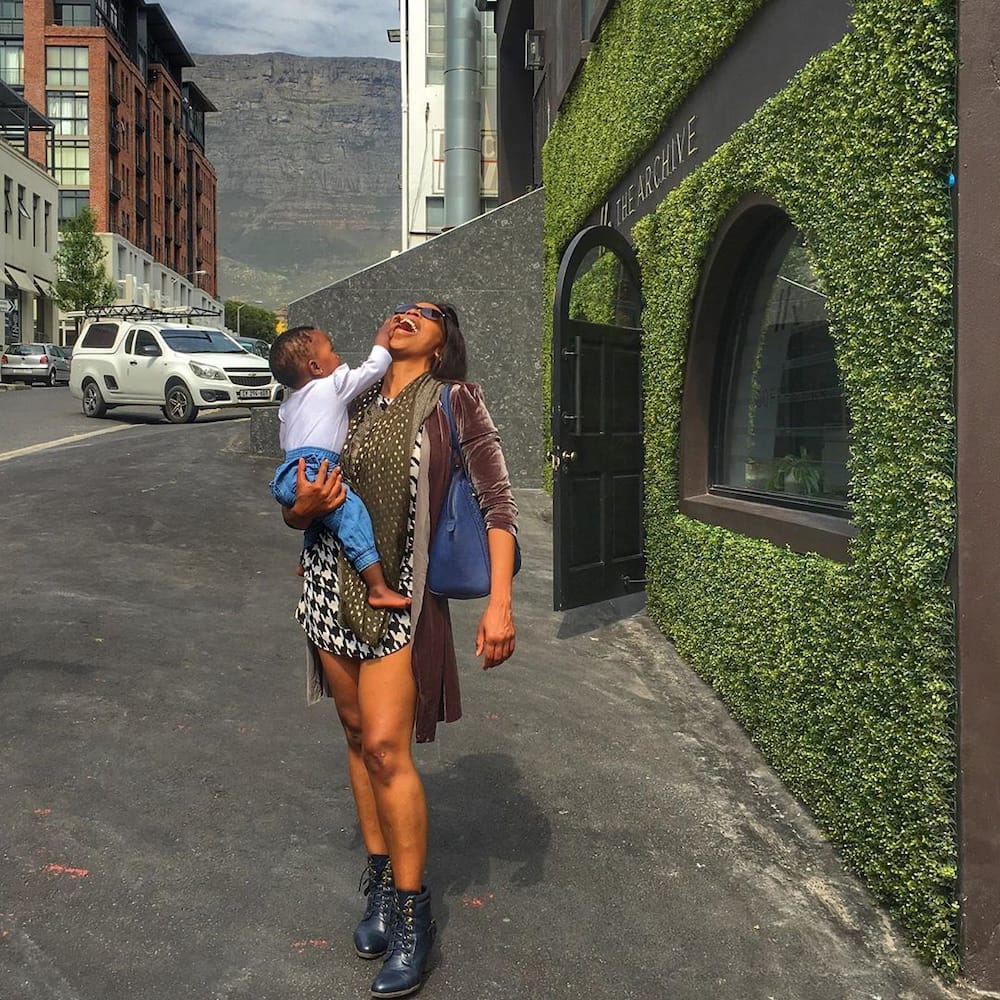 This Isidingo star did not expose her pregnancy to the public. The little angel came by surprise to her fans. She, however, did not make it a secret either, and it was fine by her that people around her knew about it. She admitted to being a 'late' mom, but she was glad that she was finally there. According to her, the timing was just perfect. After the birth of the child, she shared her beautiful photos of the baby bump on social media.
Khabonina Qubeka child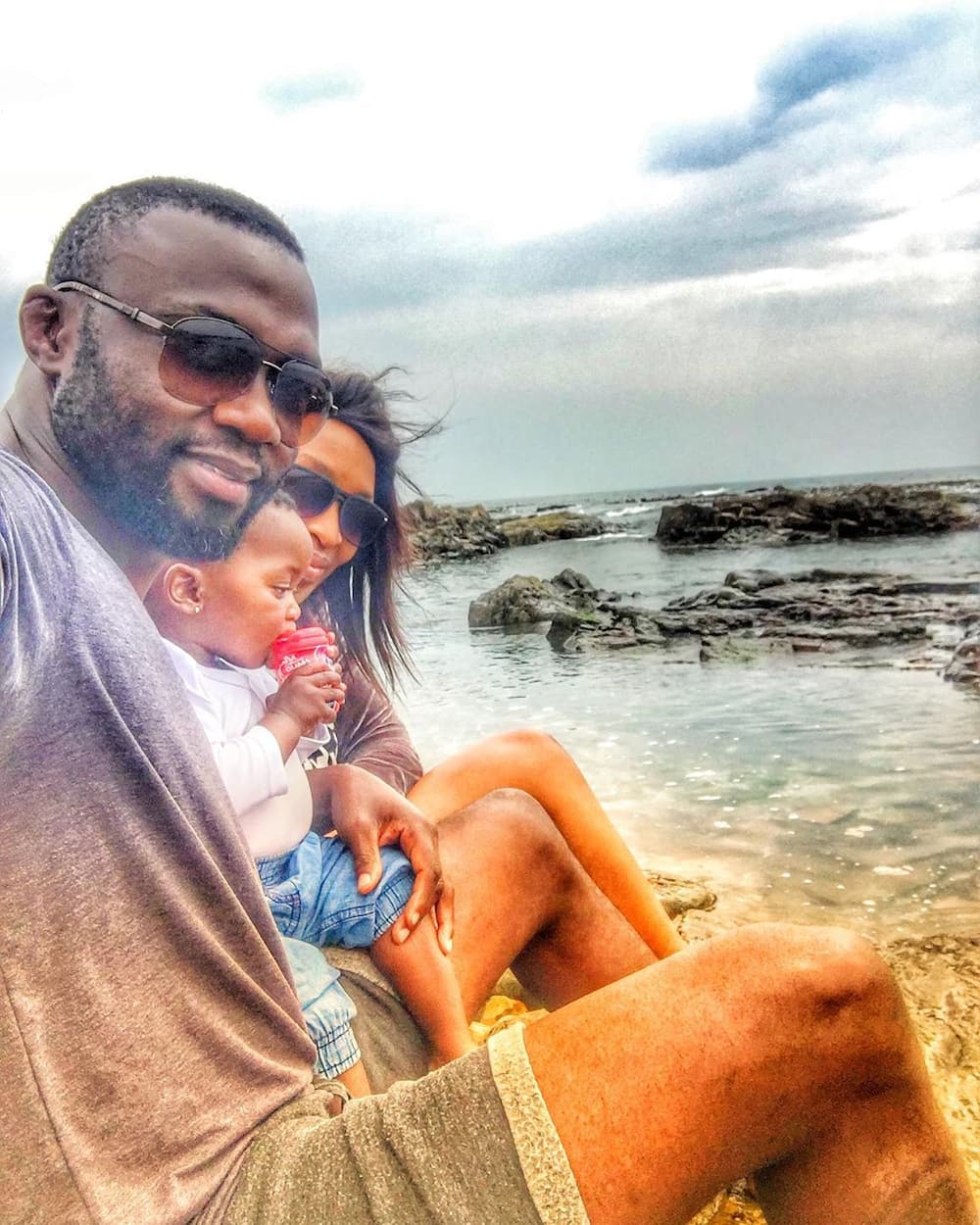 Qubeka and Master Vusi welcomed their firstborn daughter on the 2nd of October 2018. Although she does not like to post her private life to the media, she decided to spill the news to the public on Instagram. She added a photo of her baby bump and the cutest pictures of her baby's tiny legs and fingers.
She added a caption:
Goodmorning my angles, please allow me to share this with you. A few days ago - the 02nd of October 2018 at 9 pm, I gave birth to a beautiful, healthy, and oh so peaceful baby girl! Yes, IT'S A GIRL. I had the most beautiful QUIET pregnancy. I'm so happy, fam. God is Good.
Khabonina Qubeka workouts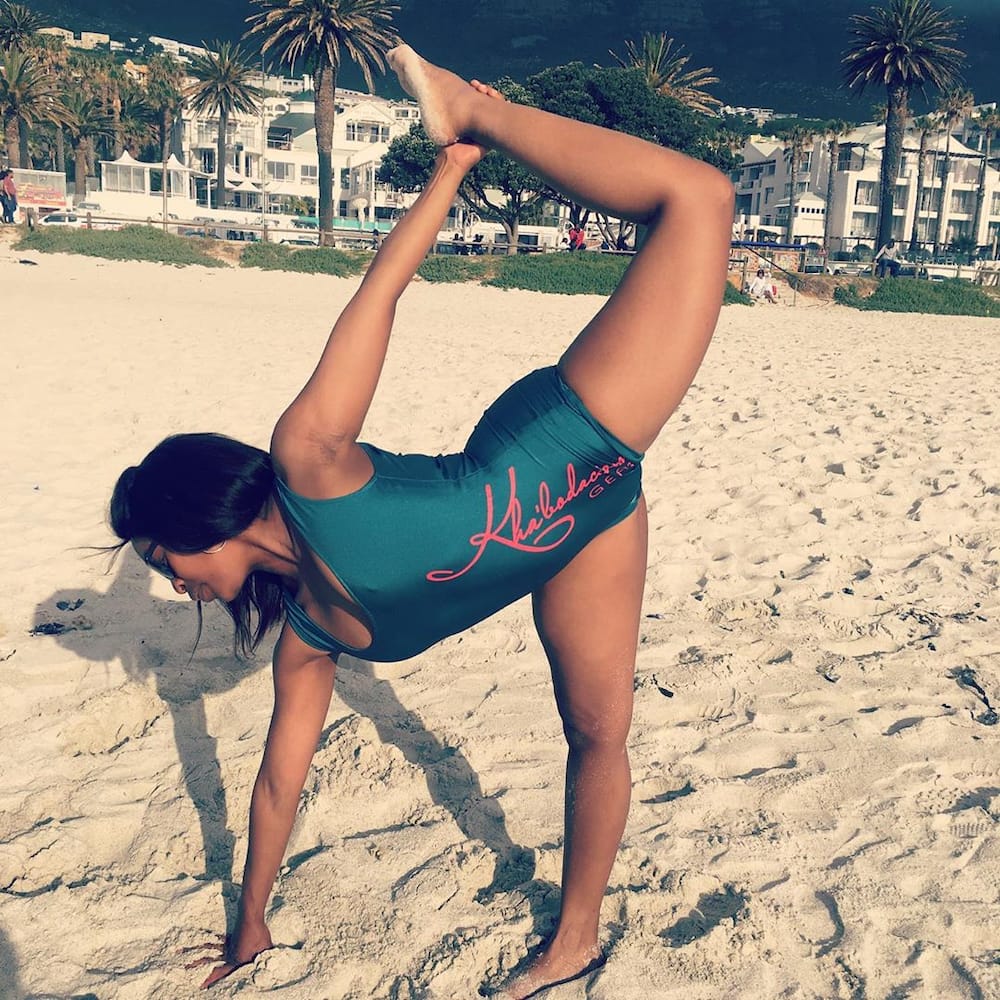 Qubeka has been sharing with her fans on Instagram how she manages to keep her body fit. She has been posing her extreme yoga positions for a while, and this should inspire us to start exercising. It seems more fun as she works out with her spouse, which happens to be most couple goals. Some of the exercises that she has shared on her social media handle include:
Kickboxing;
Using the stairs to do squats, pushups, and running up and down the stairs;
Yoga;
Acroyoga.
She launched her concept of Afro Yoga in Hong Kong and received a city award of the highest honor of a professional creative for the world. This award came from the director of City University Mr. Wilson Lam and Yoga Raj in person.
Khabonina Qubeka Instagram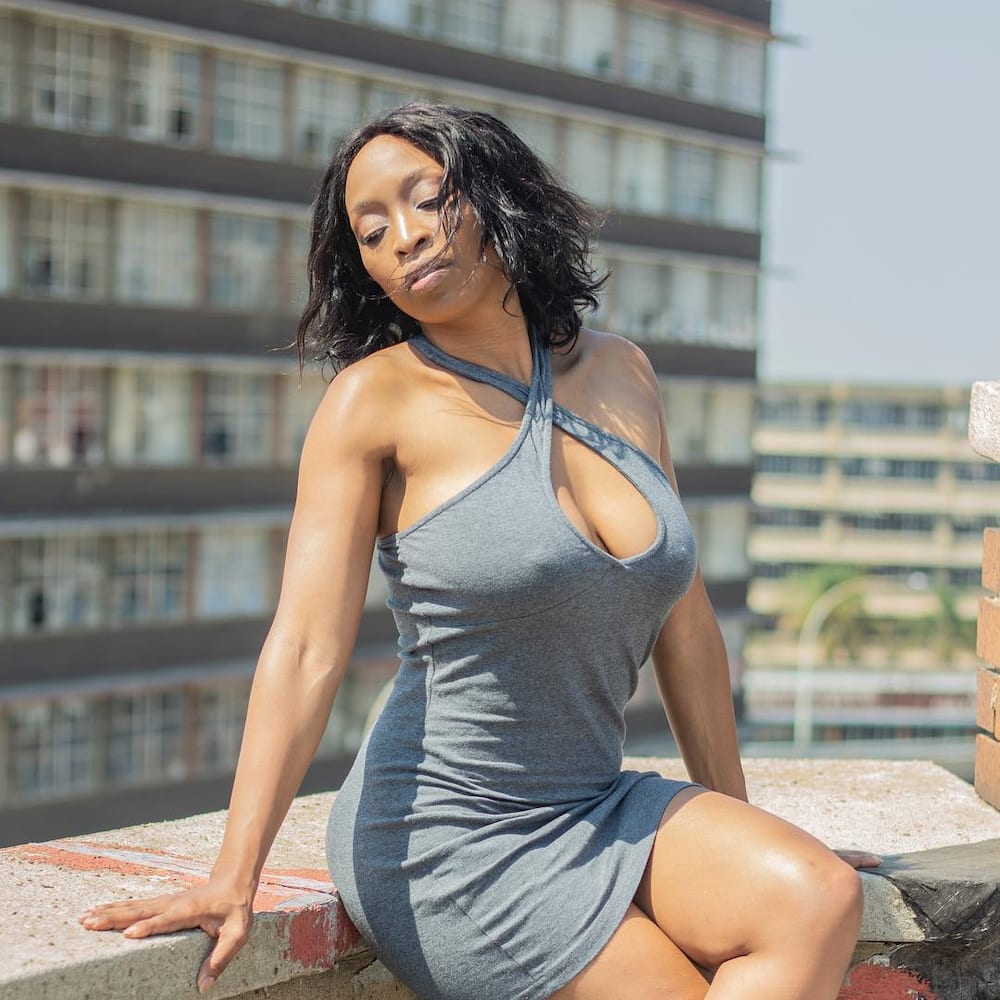 This fitness trainer uses her Instagram to reach out to her trainees. She has about 267.3k followers. Her Instagram videos have made her famous, earning her more viewers on her personal BlogSpot. She uploads pictures of her vacation and relationship as well as yoga and simple exercises.
Khabonina Qubeka diet plan
Qubeka has an impressive career in health and fitness. She recommends proper dieting and clean eating to all those who want to remain fit and healthy. She shares many ways in which men and women can reduce cellulite naturally among other natural remedies on her BlogSpot.
Khabonina Qubeka contact details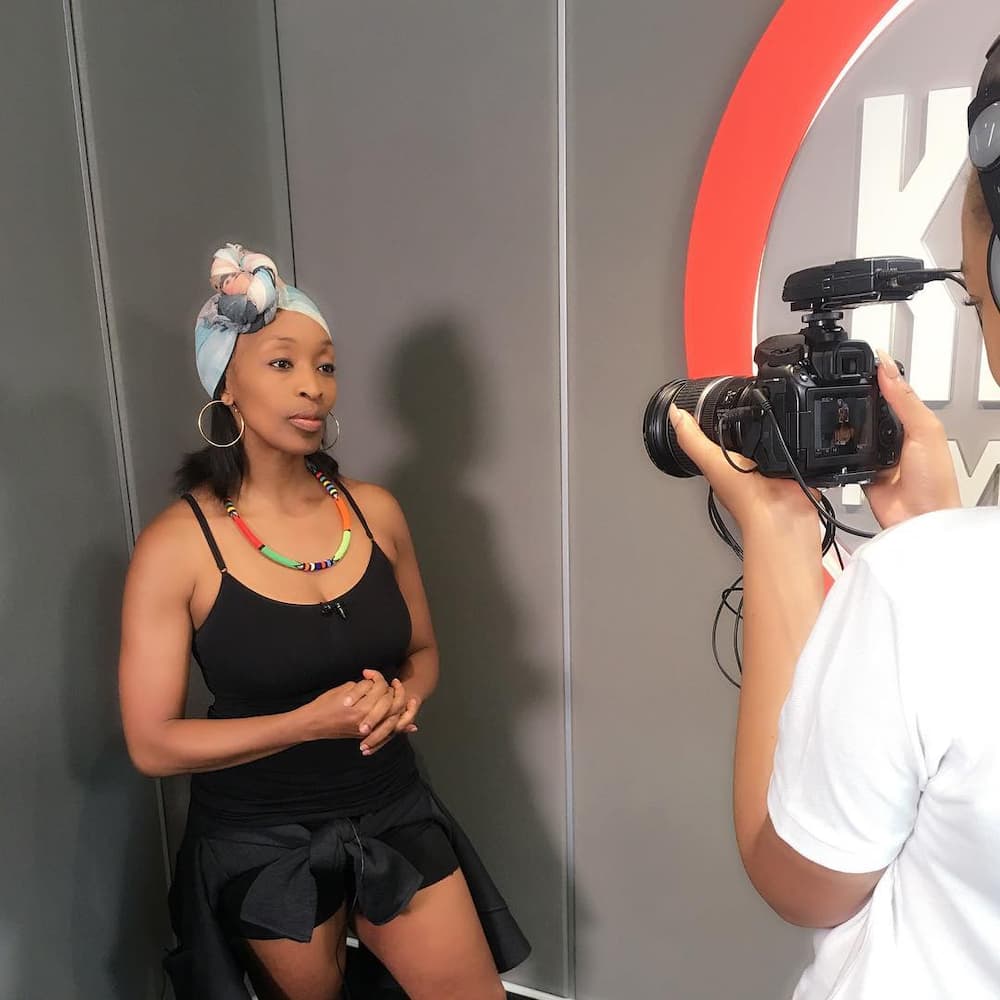 She has her own Blog where she trains how to dance, talk, eat and her fans can share everything with her. It is also as "DACIOUS" world where her fans get to dance with A Q'NESS. She shares a lot with her viewers via the email. She has also included her contact details in the BlogSpot. She has total pageviews of 130,745.
Khabonina Qubeka career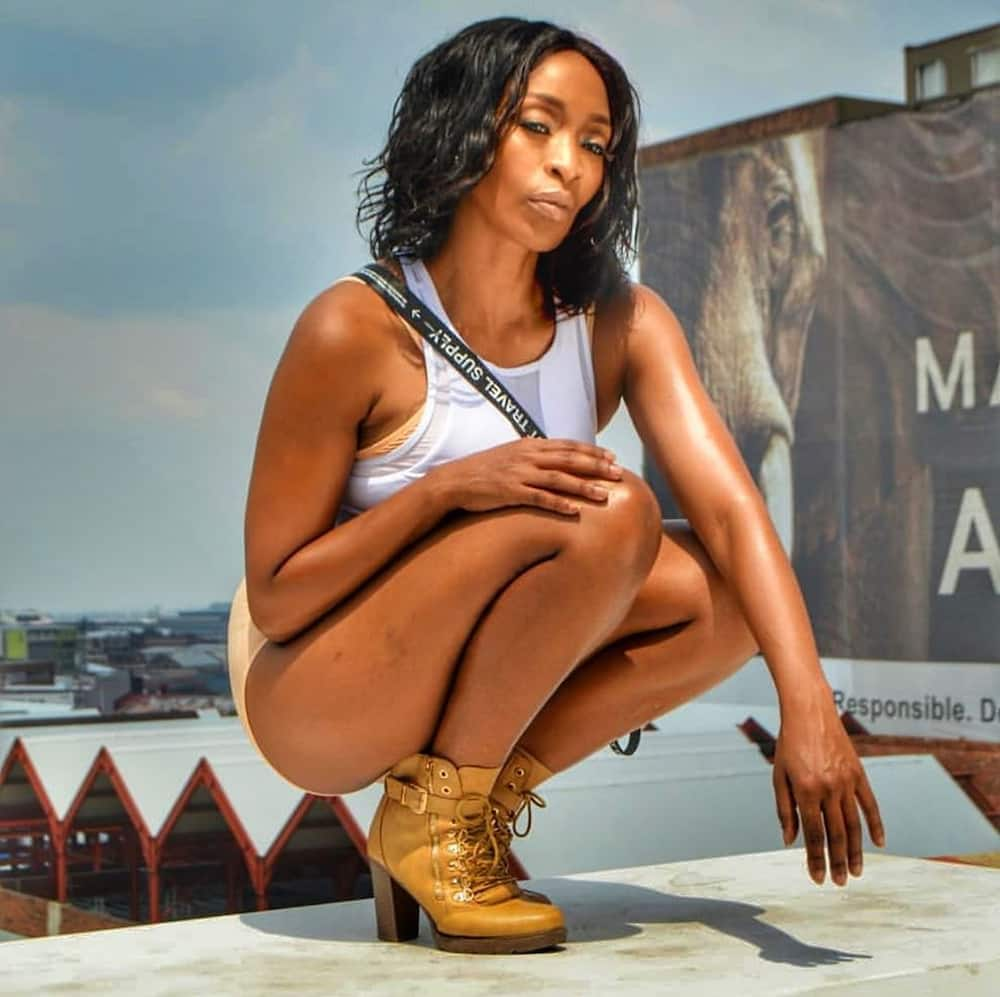 Our star is a professional dancer and choreographer, and she has hosted and become a judge of the numerous events. She used to act at Muvhango among other programs. She has won many awards locally and internationally. Some of the awards are:
2017 highlights
Best actress, at the international Boston Film festival.
The best actress at the Beijing Film academy.
Africa Movie Academy Award as Best Actress for her role as Dora in the movie, Dora's peace.
2018 highlights
She won an award for creating her own Afro Yoga Concept at Hong Kong.
In 2017 she took up her role as 'Nina Zamdela' in television series 'Isidingo'. While at Isidingo, she played the role of the girl who was hated by all. She then left when her pregnancy was at six months. During the last episodes of the play, she played the role of a blind girl, which created an exit plan. Lastly, she has her fitness show, Gym eKasi which Airs live on ETV.
Khabonina Qubeka has inspired many who want to remain young despite their age and take care of their bodies. She will also be launching an online martial care and defense program to help people when in need.
READ ALSO: Letoya Makhene biography: age, baby, first husband, parents, songs traditional healer, Instagram, and contact details