When it comes to the film industry, one of the ladies who have taken this industry by storm is the elegant Gugu Mbatha. Most people may know her as Gugu Mbatha-Raw. She rose to stardom after appearing in one of the best British science-fiction shows known as Doctor Who. Since then, she became a household name due to her impressive performance.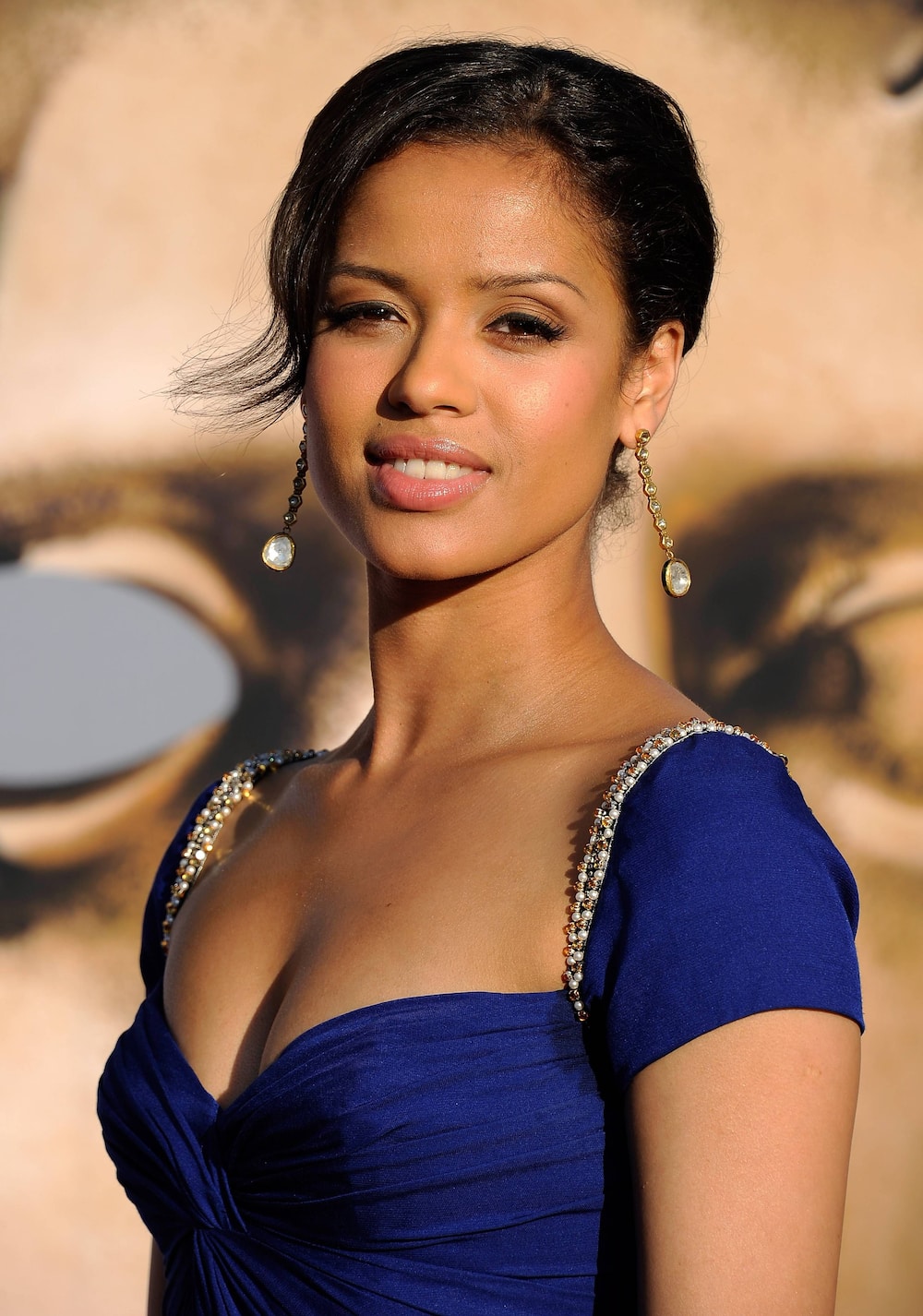 Although Gugu Mbatha tends to keep her personal life under wraps, she, however, cannot manage to hide her blossoming acting career. She is a very talented actress who has remained consistent in all her performances.
Gugu Mbatha profile summary
Full Name: Gugulethu Sophia Mbatha
Nick Name: Gugu Mbatha-Raw
Date of Birth: 21st of April in 1983
Birth Place: Oxford, England
Parents: Patrick Mbatha and Anne Raw
Birth Sign: Taurus
Age: 36 years old
Profession: Actress
Net Worth: $2 million
Height: 5 feet 4 inches
Waist size: 24 inches
Chest Size: 34 inches
Hip Size: 34 inches
Eye color: Black
Hair Color: Black
Gugu Mbatha bio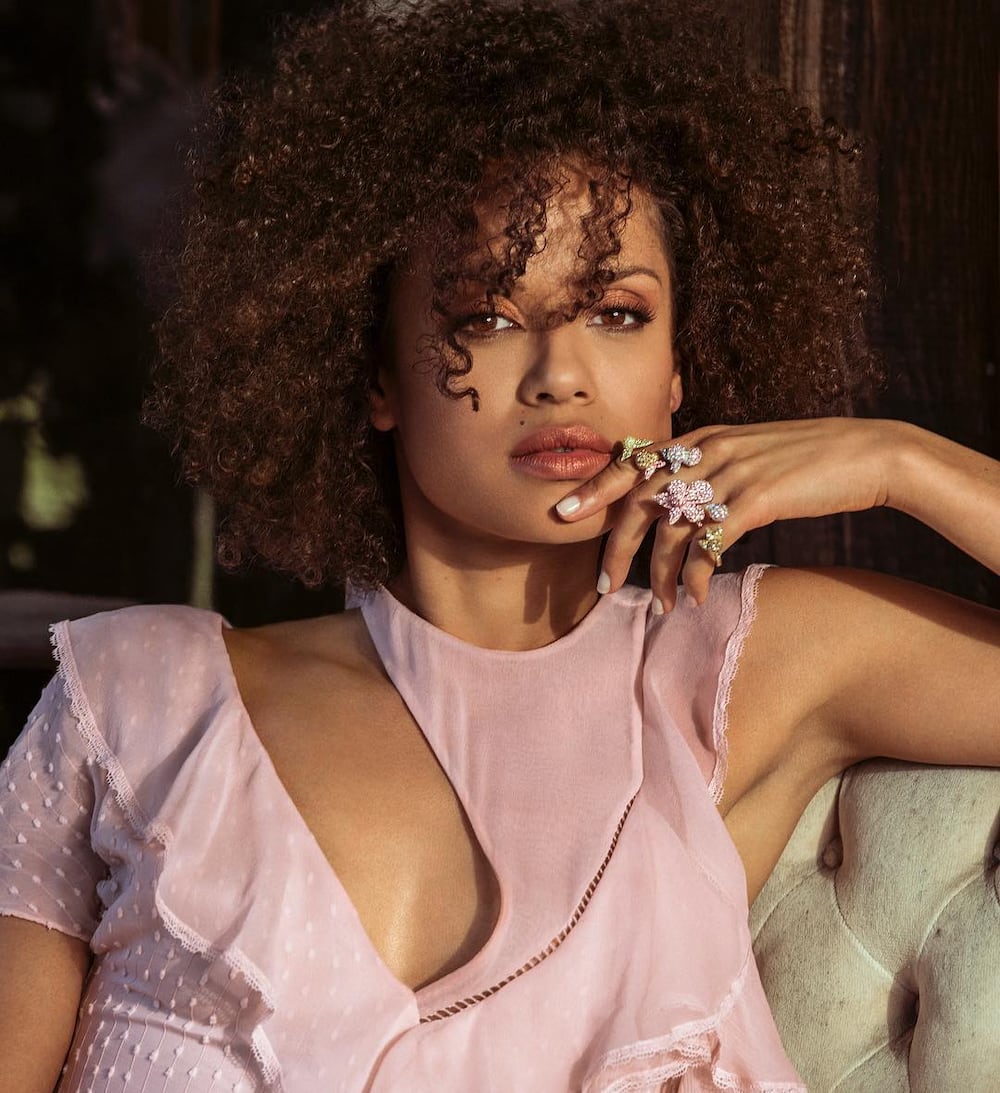 The stunning beauty was born on the 21st of April in 1983 in the John Radcliffe Hospital, Oxford, England. Her birth name is Gugulethu Sophia Mbatha. Gugu Mbatha-Raw parents are Patrick Mbatha and Anne Raw. Patrick is a doctor who is originally from South Africa. Anne, on the other hand, is an English nurse who is Caucasian. Patrick and Anne separated when Sophia turned one year old. She was therefore brought up by her mother in Witney, Oxfordshire. The separation did not affect the relationship of Patrick and Sophia since the two are still close till date.
READ ALSO: Tebogo Khalo biography: age, baby, husband, pictures, Rhythm City and awards
When Sophia turned eleven years old, she joined a local acting group known as Dramascope. She managed to make appearances every year in the pantomime at Oxford Playhouse. When she became a teenager, Sophia joined the Oxford Youth Music Theatre. Sophia also took dance lessons at the Judy Tompsett School of Dance. Later on, in 2001, the gorgeous dancer joined the Royal Academy of Dramatic Art located in London after she won a scholarship.
After graduating from the Royal Academy of Dramatic Art in 2004, Sophia managed to make multiple appearances in all media. For instance, she appeared in Romeo and Juliet, which was played in 2005 at Manchester's Royal Exchange Theatre. Mbatha featured alongside Andrew Garfield who was playing as Romeo Montague. She played the role of Juliet Capulet so well such that she was nominated for the Best Actress during the Manchester Evening News Theatre Awards for this role.
Still, in 2005, and at the same theatre, Sophia also played as Octavia in Antony and Cleopatra. Sophia also played the role of Ophelia in Hamlet in 2009, at London's West End and Broadway.
Gugu-Mbatha-Raw movies and TV shows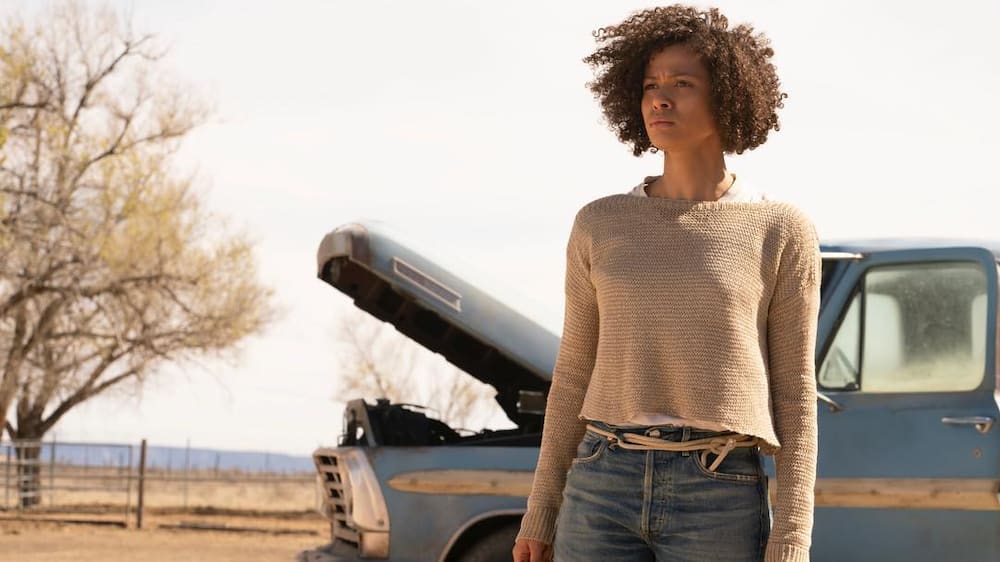 Mbatha-Raw has made appearances on numerous television series. Some of these include Agatha Christie's Marple (2004), Bad Girls (1999), Touch (2012), and Doctor Who (2005). She has also appeared in the romantic comedy that was written and also directed by Tom Hanks titled Larry Crowne (2011). Sophia also featured in Amma Asante's Belle (2013) as Dido Elizabeth Belle. It was so impeccable to the point of earning a British Independent Film Award for Best Actress and also a nomination as the Most Promising Newcomer.
Sophia has also appeared in Beyond the Lights of 2014. She was nominated for a Gotham Award for Best Actress due to her excellent performance in this movie. Mbatha has also played as Prema Mutiso in Concussion (2015), where she got to act alongside the famous actor Will Smith. Other impressive works of Gugulethu include Jupiter Ascending of 2015, Free State of Jones of 2016, Miss Sloane of 2016, and Easy of 2016. The list of her excellent performances does not end here. She has also appeared in other prominent films such as the fourth episode of the third season of Black Mirror of 2011.
Sophia has also played various characters in Beauty and the Beast of 2017, Paradox of 2018, and A Wrinkle in Time of 2018 too. During the 2017 Birthday Honours, Queen Elizabeth II appointed Gugu a Member of the Order of the British Empire (MBE) due to her excellent services to drama.
Gugu Mbatha-Raw age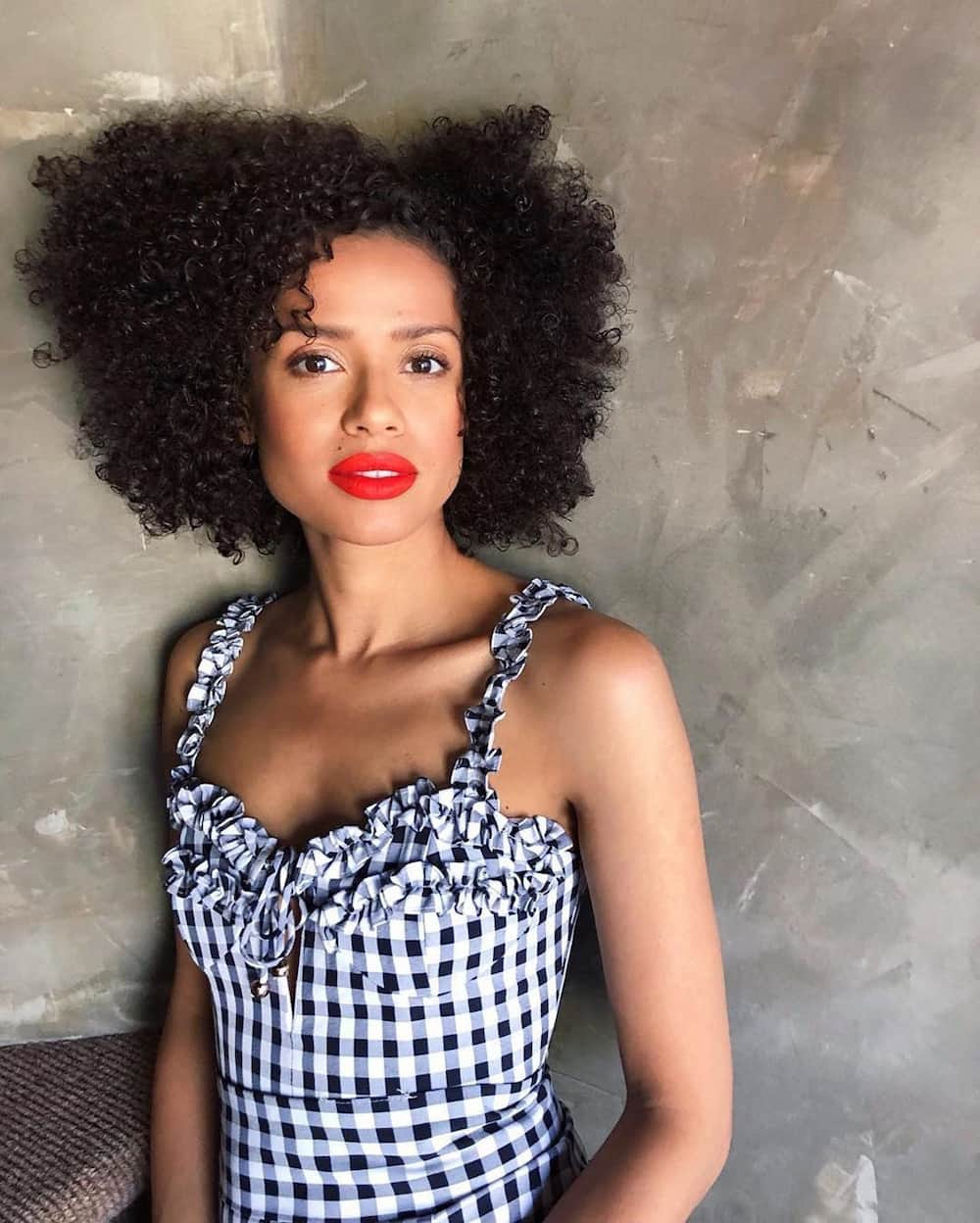 Sophia was born on the 21st of April 1983. It goes to mean that as of 2019, this talented singer, dancer, and actress is 36 years old.
Measurements of Gugu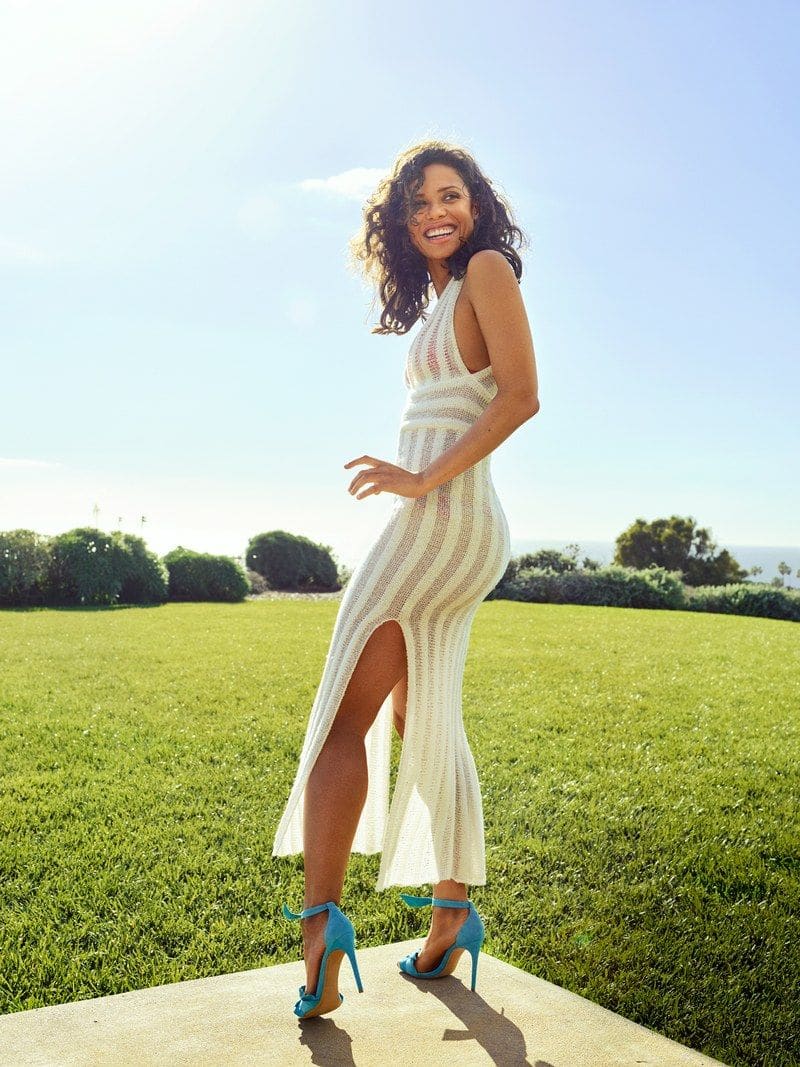 Most people are smitten not only by the beauty of this talented actress but also due to her physique. Therefore, her fans are always curious to know some of her body measurements. These entail her height, waist size, or even her chest size. Sophia is 5 feet and 4 inches tall. Her hip size is thirty-four inches. She has a chest size of thirty-four inches and a waist size of twenty-four inches. Mbatha has black eyes. They tend to match with her stunning black hair.
Who is the husband of Gugu Mbatha-Raw?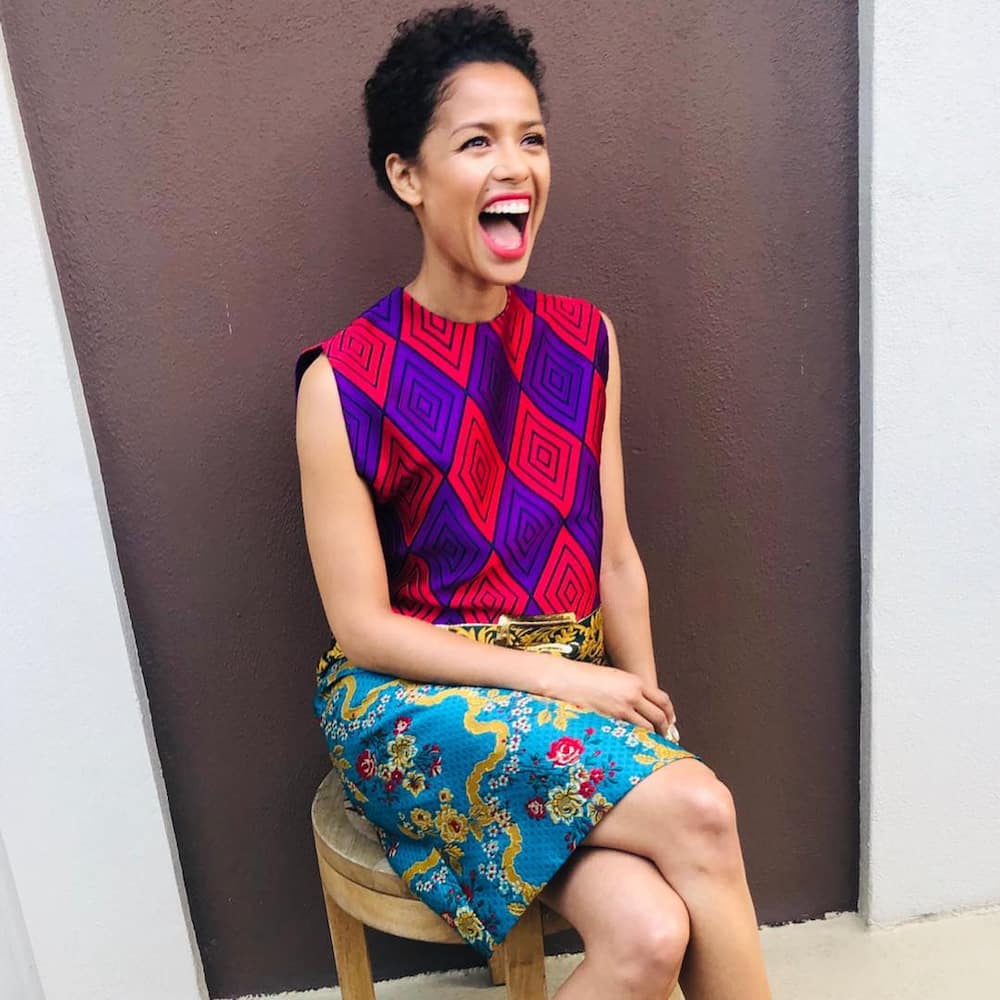 Sophia is very secretive. She has not revealed who she is dating, or if she is married. Therefore, it is hard to pinpoint the name of her spouse or if she even has kids. However, Sophia was rumored to be dating dapper actor Harry Llyod, and it is believed that they later broke up. It remains a rumor because Sophia tends to keep her love life under wraps, and she neither confirms or denies any of her dating rumors.
Gugu Mbatha Instagram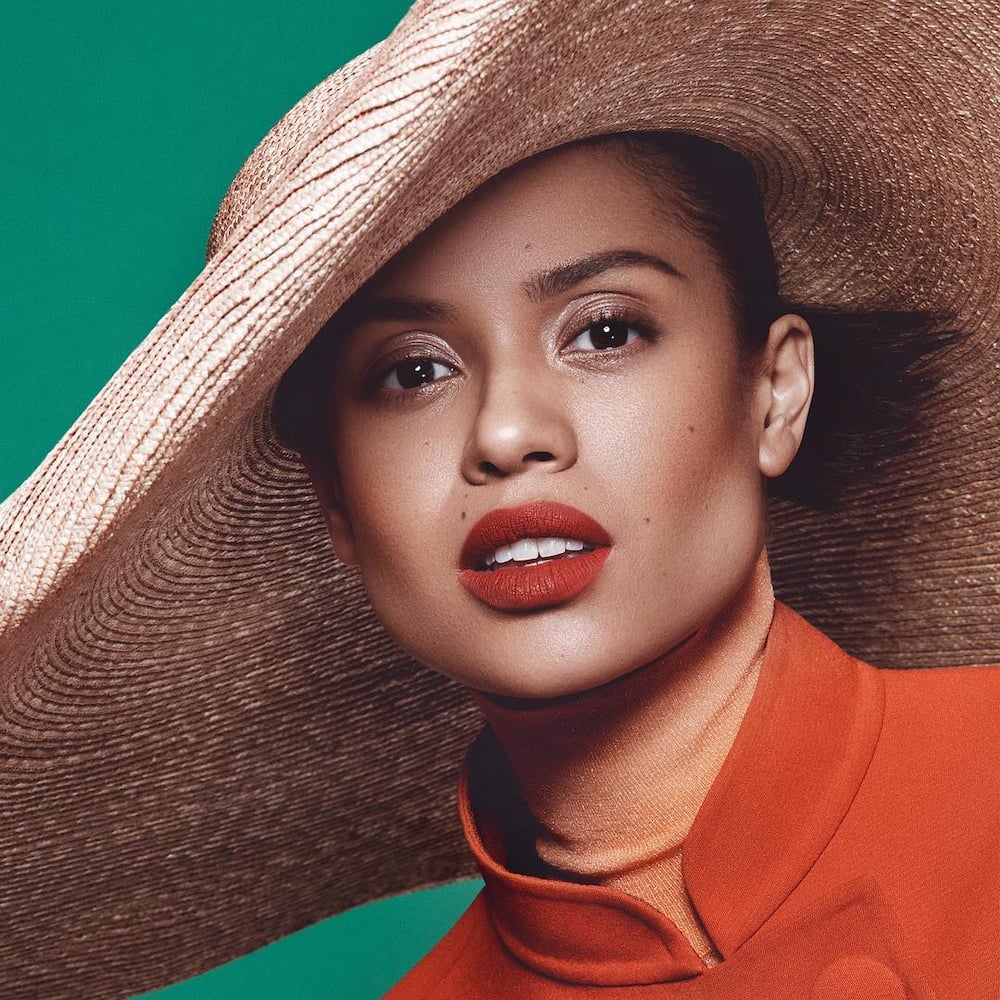 Most of the fans of this talented actress have followed her on all her social media pages. However, it seems like most are not familiar with her page on Instagram. She uses the handle, gmbatharaw on her Instagram page. In this account, you will view more of the stunning photos of Gugu Mbatha, whether she is on or off-set.
Gugu Mbatha net worth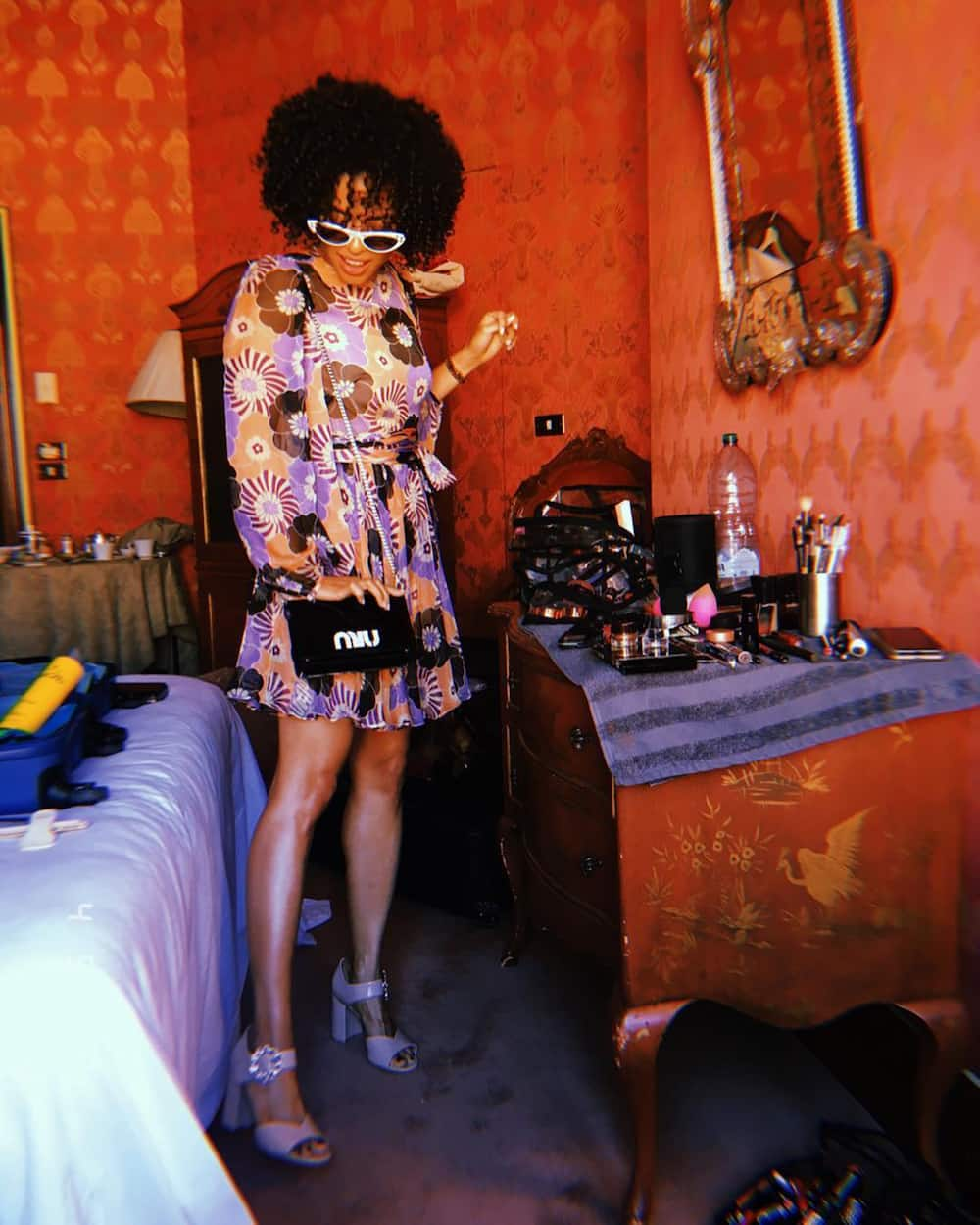 Given that Sophia has appeared in many movies and television shows, it should not come as a surprise that her fans are curious about her value. According to Celebrity Net Worth, this professional British actress has a net worth of $2 million.
It is undeniable that Gugu Mbatha is one of the female actresses that other actresses need to watch out for in this industry. She is doing amazing things, and her fans are eager to see what projects she will venture into the next couple of years.
READ ALSO: Letoya Makhene biography: age, baby, first husband, parents, songs traditional healer, Instagram, and contact details