PJ Powers is a South African singing legend whose career is laden with multiple awards and loads of explosive albums. She is most famous for her PJ Powers Jabulani song, which is one of her most popular hits in South Africa's history. If not from that South Africa anthem, then you must know her from her collaborations with legends like Yvonne Chaka Chaka and Vicky Sampson among others.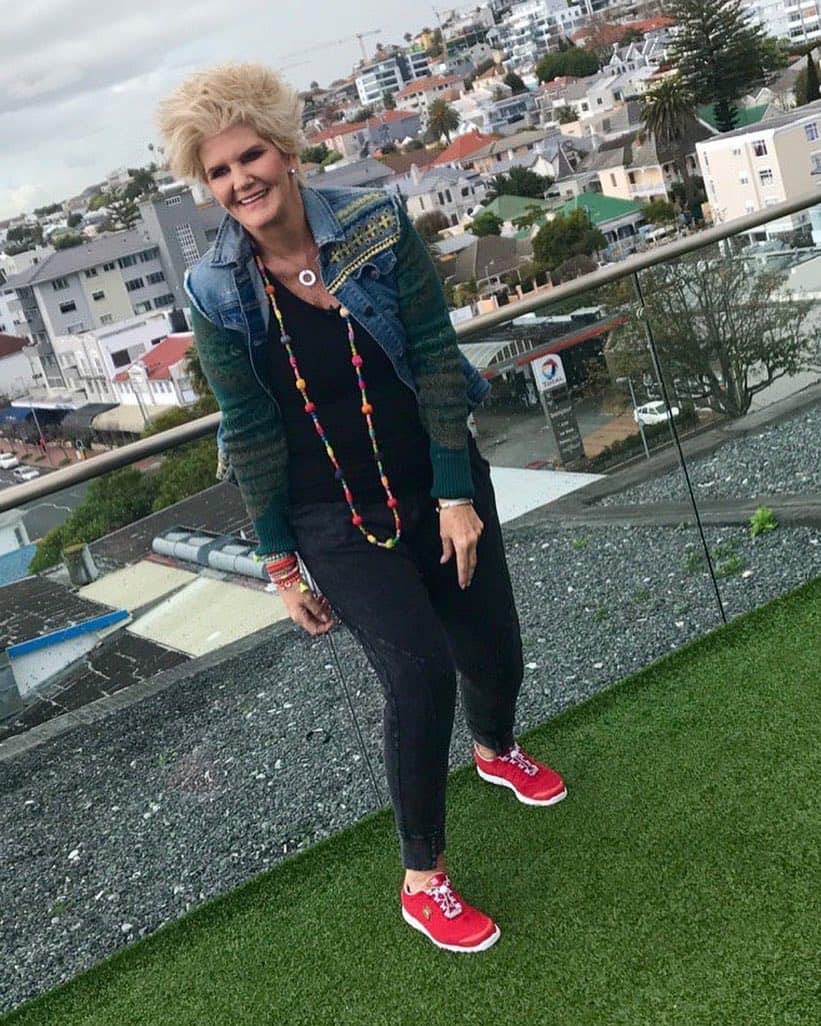 Also known as Thandeka, the award-winning artist came into success and fame back in the 1980's after winning a singing competition. She actually did a remake of the famous Don Clarke song called Sanbonani meaning "welcome to all of you" in that competition. She is also widely popular as an anti-apartheid activist. So what else is there to know about Thandeka?
READ ALSO: Stephen Saad age, children, wife, parents, education, contact details, and net worth
PJ Powers profile summary
Full name: Penelope Jane Dunlop (Thandeka)
Date of birth: 16th July 1960
Place of birth: Durban, South Africa
PJ Powers age: 59 years old as of 2019
Nationality: South African
PJ Powers Instagram: @thepjpowers
PJ Powers Facebook: @PJPowersOfficial
PJ Powers Twitter: @PJPowers1
Relationship status: Single
PJ Powers contact details: Lesley@Khulisa.org.za or PJ's line manager Chantel Heydenrych on 011 329 0600.
Website: PJ Powers
Occupation: Singer, inspirational speaker, and humanitarian activist
Famous for: Multiple awards and loads of amazing albums containing songs like Jabulani
PJ Powers biography
Penelope was born in KZN and grew up there. After her studies, she started her all-female band back in 1979 called Pantha. Pantha broke up in 1980, and from its ashes another band formed by Thandeka rose. It was called Hotline. It was her eventual platform to the success that she has experienced for at least four decades now.
Career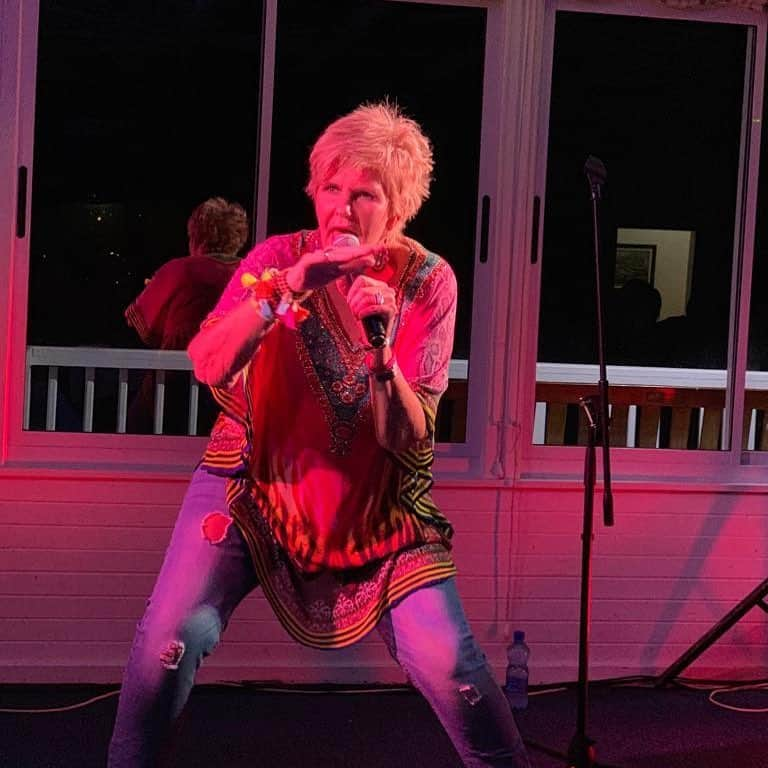 After forming Hotline, PJ went ahead to conquer the hearts of millions with hits back in the 1980s. The young and energetic musicians provided vibrant stuff that was popular among the youth. That is actually where her name, Thandeka (meaning someone who is loved) originated. With time, Hotline grew international to other countries like Botswana, Namibia, and Mozambique..
In 1987, after seven years, Hotline's members went their separate ways, which is when Penelope went solo. However, a year later, the apartheid banned her from radio and TV for one year because of a performance she did for Zimbabwean orphans. Interestingly, it was Mandela who gave her encouragement to keep going while he was imprisoned at Victor Verster Prison in Cape Town.
Into the 1990's, Penelope grew in popularity especially after she dived into the Afropop genre. To put into perspective how popular she has been, PJ has performed for the likes of Queen Elizabeth of the United Kingdom, Queen Beatrix of the Netherlands, King Juan Carlos of Spain, as well as at the inauguration of President Nelson Mandela. Together with M'du Masilela and Yvonne Chaka Chaka, PJ did a global United Nations music video. She also got to perform at the Rugby World Cup in Cape Town back in 1995 with her song PJ Powers World in Union.
To this day, she has associated with a number of record labels including:
Lulima
Paradise
STORM Rekordz
Hoezit Musiek
Ster Musiek
Next Music
IMD
Trio Records
Anton Goosen T/A Bushrock Music
Tammy Music
CCP Recording company
Awards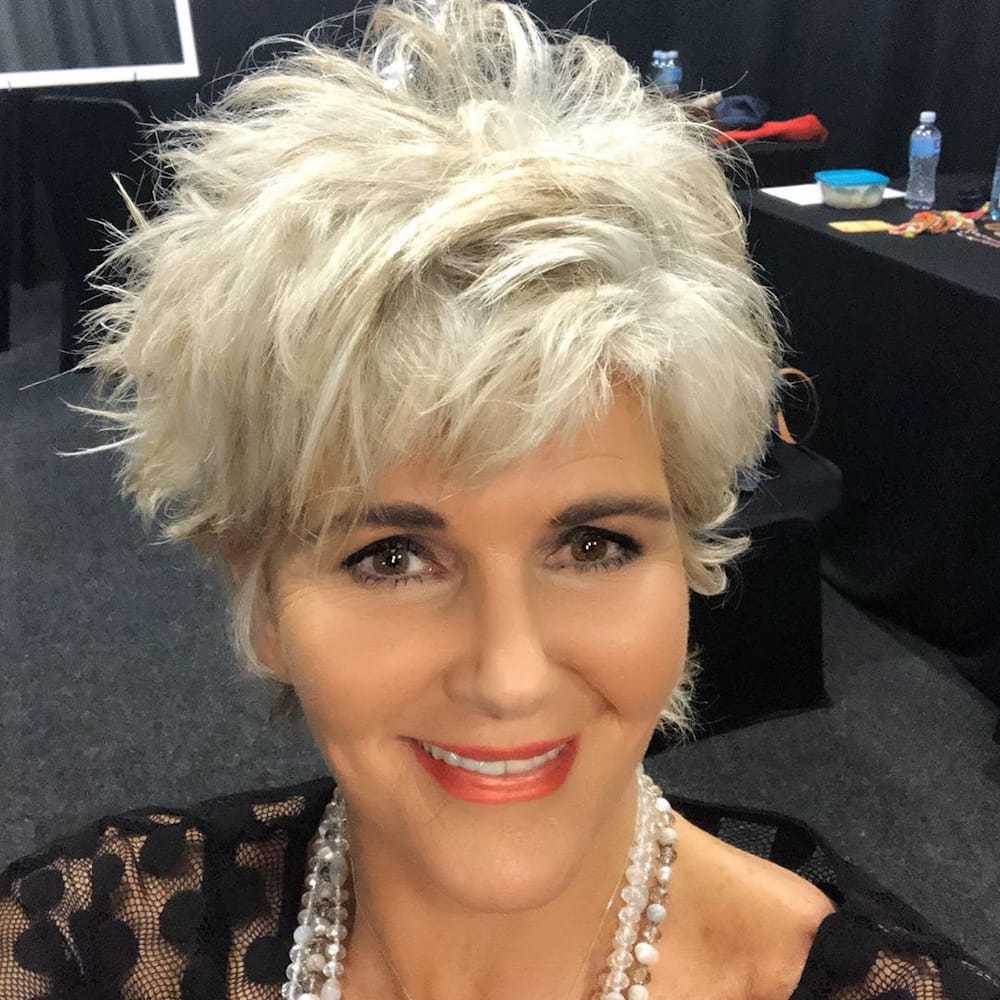 PJ powers has several awards including:
2000: Awarded the commemorative limited edition gold coin from Nelson Mandela;
2003: Nominated by supermarket chain Pick 'n Pay Stores in recognition for the work she made in uplifting South African youths;
2013: Awarded a Living Legends award;
She has been the South African Tourism Ambassador;
2004: Voted 93rd in the Top 100 Great South Africans;
2003: Promoting reconciliation by "singing people together" award from The Institute for Justice and Reconciliation.
PJ Powers songs
From her numerous albums, she has a lot of songs including:
PJ Powers There Is An Answer
Feel So Strong
Jabulani
World In Union
Help
Harambe
Wozani
I Got Faith
You Got the Looks
Futubolo
Dance Mama
Walk in My Shoes
Music & Lights
Shosholoza
Destiny
Mama Africa
Over and Over
Drink It Down
Bonus Track: Crazy from Album Talk to Me
See You in Soweto
Daraja
Something Inside So Strong
Bettie Davis Eyes
Legend In The Making
Sailing
December Rain
Bette Davis Eyes
I Am the Sadness
Home to Africa
In This Together
Flying
One Day at a Time
PJ Powers husband
Powers is actually gay so she does not have her husband. She is quite confident with that, although she does not scream it to the world, so as far as SA is concerned, she is single. The only husband she has ever had was Soweto.
Latest news
Her song, World in Union, is now an unofficial anthem for the South African Rugby Team or, as they are popularly known, the Springboks. The first time it was sung in 1995, SA won the Rugby World Cup. Now, it is an anthem following the triumph of the Springboks in the 2019 world cup.
READ ALSO: Nicky Oppenheimer age, children, wife, education, businesses, charity, cars, contact details and net worth
PJ has sung for queens, presidents, and other notable individuals on the planet. In 2019, PJ Powers is now immortalized with her song becoming a South Africa's Rugby team anthem. Talk about a successful career and you can point straight at PJ.
READ ALSO: