Jeff Radebe age, children, wife, education, qualifications, current and previous office, in Nigeria, house, and net worth
Jeff Radebe is a renowned South African Politian. He is among the longest-serving cabinet ministers in South Africa's democratic era. For many years, he has been the political head of several departments in the government. For instance, performance monitoring and evaluation, transport, public enterprise, and justice. What else do you know about him?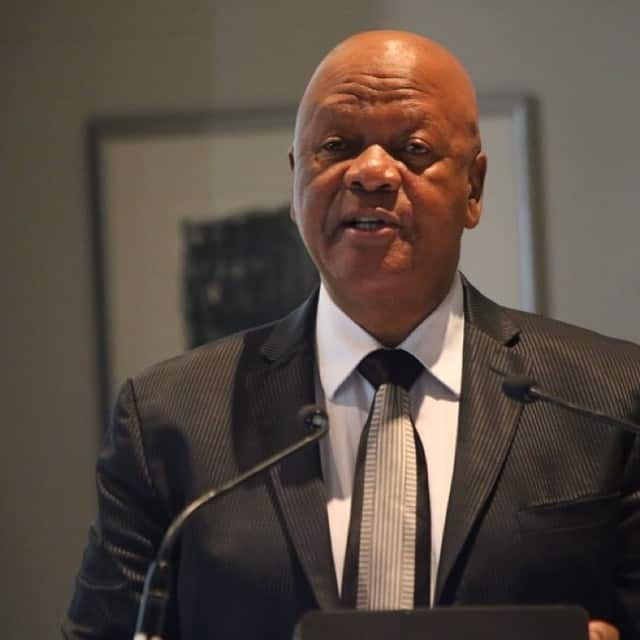 Jeff Radebe has achieved great success academically and politically. He performed well in his academics. For instance, at Chicago State University, he was awarded an Honorary Doctorate in Humane Letters. He is a renowned politician who has served in most of the independent South African governments. Moreover, he is a family man with a lovely wife and children.
Jeff Radebe profile summary
Full name: Jeffrey Thamsanqa
Surname: Radebe
Date of birth: 18th February 1953
Age: 66 years
Spouse: Bridgette Radebe
Children: Malaika, Vukani, and Mandisa Radebe.
Net worth: Between $100,000 and $1000,000
Jeff Radebe biography
He was born in Cato Manor in South Africa on February 18th, 1953. When he was a high school student, he aspired to become a medical doctor. During this period, he interacted with students from the University of Natal Medical School. They introduced him to the Black Consciousness Movement, something that changed his entire life.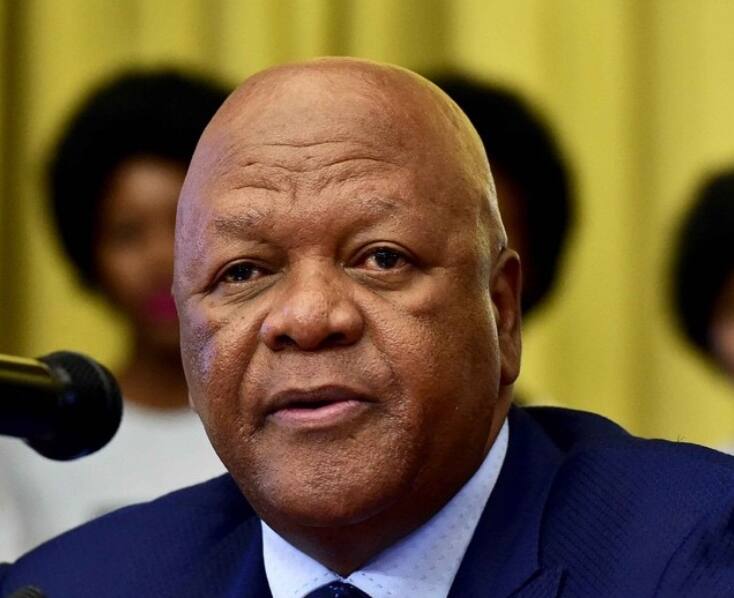 Consequently, he made up his mind to study law instead of medicine. This was so that he could participate in the freedom struggle for South Africa. Within no time, he became a student activist joining the underground structure of (ANC) Africa National Congress in 1976. The ANC sent him to Mozambique the following year. Thereafter, he went to Tanzania, where he worked as a radio station journalist in Dar el Salam.
He was arrested in 1986, after a mission conducted by ANC failed. He was convicted under the Terrorism Act during the reign of the apartheid government in South Africa. As a result, he was sentenced a ten-year prison term in Robben Island. However, he was released in 1990 after a successful hunger strike that lasted for 12 days. Thereafter, he has been active in South African democratic government politics. Currently, Jeff Radebe age is 66 years.
READ ALSO: Jane Dutton age, children, husband, ENCA, show and Instagram
Education background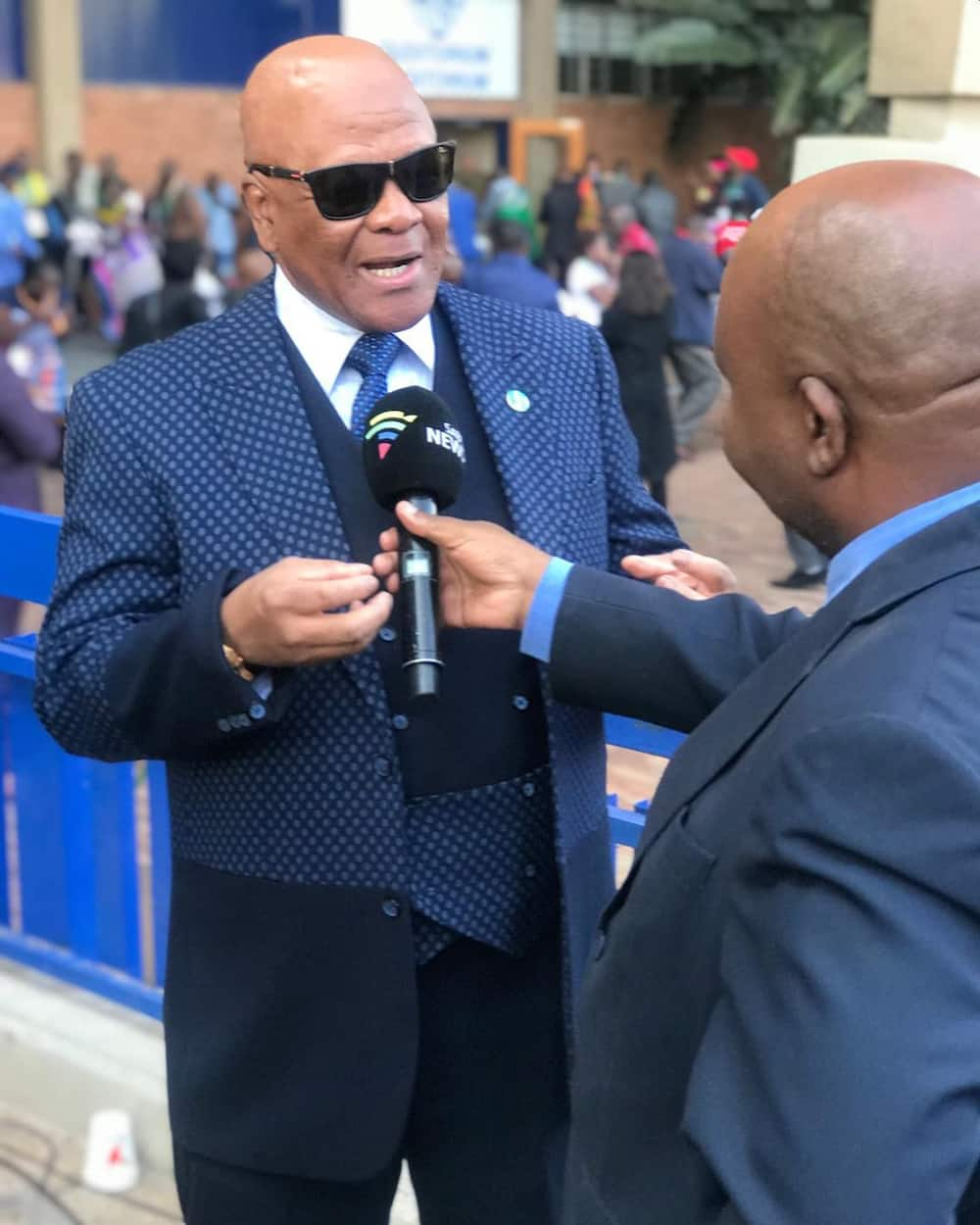 He joined the University of Zululand in 1976 and obtained a B.jur degree. In 1881, he graduated from Leipzig University, attaining an LLM in International Law. Moreover, in 1985, he studied in Moscow at the Lenin International School. Eleven years later, he received an Honorary Doctorate in Humane Letters that was awarded from the Chicago State University.
Radebe family
He has a family of five. He is married to Bridgette Radebe, a South African. Jeff Radebe wife is a female mining entrepreneur. She is the sister to Patrice Motsepe, who is a billionaire. The two are blessed with three children, Malaika Radebe, Vukani Radebe, and Mandisa Radebe. Mind you, Bongani Radebe is not their son. It happens that they share the same surname.
Jeff and his wife lead busy careers, but they always make up time for family. However, the family encountered Jeff Radebe scandal after he allegedly asked for nude pictures from female staff. The politician was rumoured to apologize, but he has never confirmed the rumours.
His political career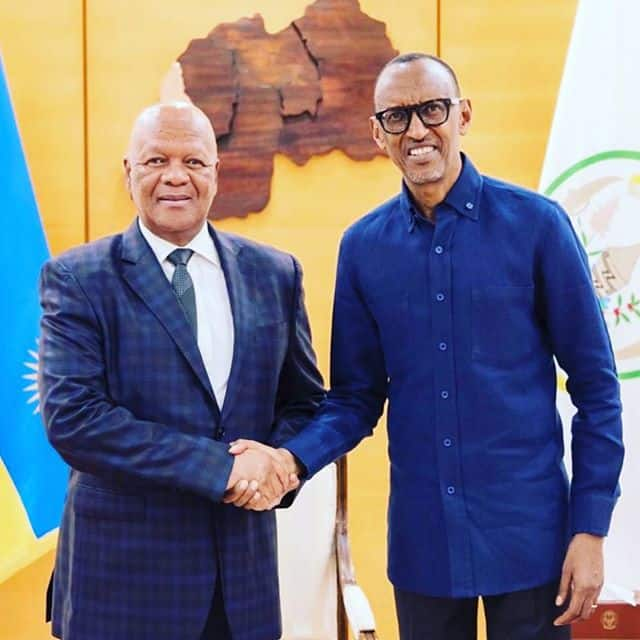 Between 1990 and 1991, he was a secretary of the SACP's interim Leadership Core. Consequently, between 1991 and 1994, he was the chairperson of ANC 's Southern Natal Region. Moreover, he was in the Natal Regional Dispute Committee and the Regional ANC Peace Forum chairperson. From 1995, he was a member of EX Political Committee.
The first democratic elections were held in 1994 in South Africa. Under the new government, he served as a Minister of Public of Works until June 1999. Furthermore, he was a member of the Business Trust from 1998 to 2003. He served as a Minister of Transport from 2004 to 2009. In 2009, he was appointed as a Minister of Justice and Constitutional Development.
Moreover, between 2014 and 2018, he was in the South African government as a Minister in the Presidency. In 2018, president Cyril Ramaphosa appointed him as the Minister of Energy till May 2019. All along, he has been actively involved in South Africa's affairs in and out of the country. Moreover, he was among the South African leaders who went to Nigeria to apologize due to the Xenophobic attacks that highly affect Nigerian citizens in South Africa.
Jeff Radebe net worth
His net worth can be estimated to be between $100,000 and $1,000,000. The main source of his income is from a successful politician role.
His house
He does not talk much about his home. However, being a successful politician, he probably has a lovely home, where he lives peacefully with this family.
Jeff Radebe latest news
Recently, he was excluded from president Ramaphosa new cabinet. He said that he wishes the cabinet well, and he was looking forward to spending more time with his family. He has headed seven ministries under five democratic governments, and he feels it is time to enjoy the normal life routine. According to Jeff Radebe news reporter, he plans to rest from active politics. However, he feels honoured for serving under five presidents. Besides, he appreciates having a chance to serve his country, South Africa.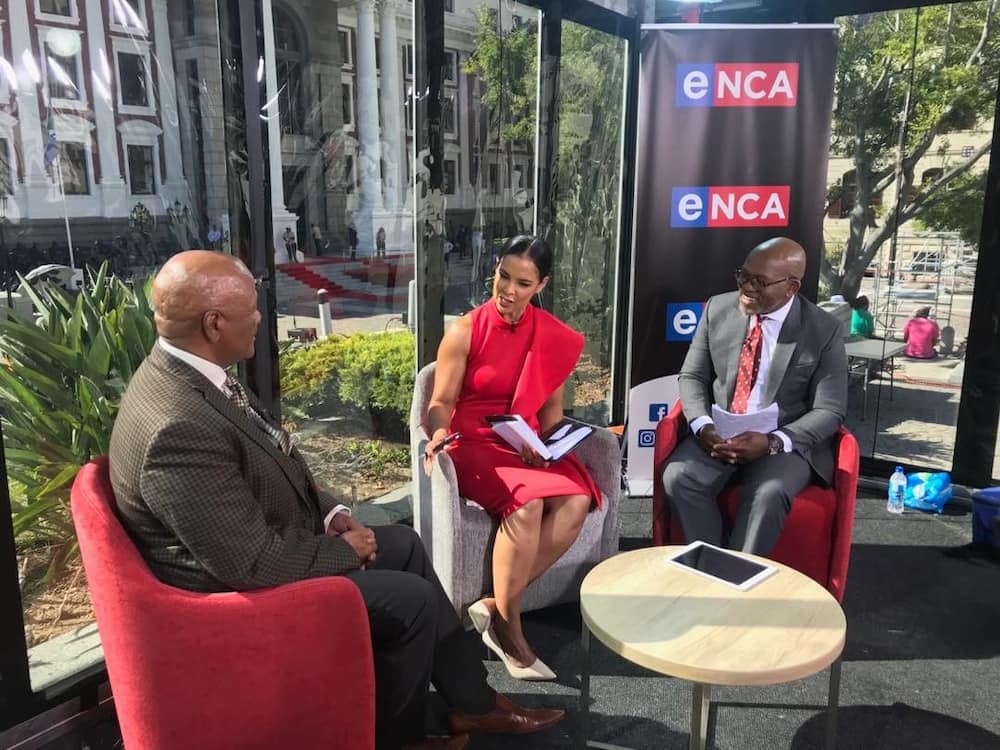 He is proud of the achievements he has made in the government so far. These include the time he has worked as a servant leader and the contribution he has brought during his time in government. He has had highs and lows of political life, and now it is time to focus with the rest of his life.
Jeff Radebe is a famous South African politician. He has been politically active since the apartheid era. He has served in four governments in South Africa. Currently, he is not included in the government cabinet, but he is grateful for the chances he was given to serve his country. He is a politician who ensures his country is in good terms with the rest of the world.
READ ALSO: Stephen Saad age, children, wife, parents, education, contact details, and net worth
Source: Briefly News