South African Boerboel: reasons why every homeowner should buy this dog breed
Are you thinking about adding to your family a friendly and loyal critter with the ability to protect your loved ones? Look no further, for Boerboel dogs are here just for you. Here are all the details you need to know about the Boerboel dog and why it is the perfect fit for you and your family.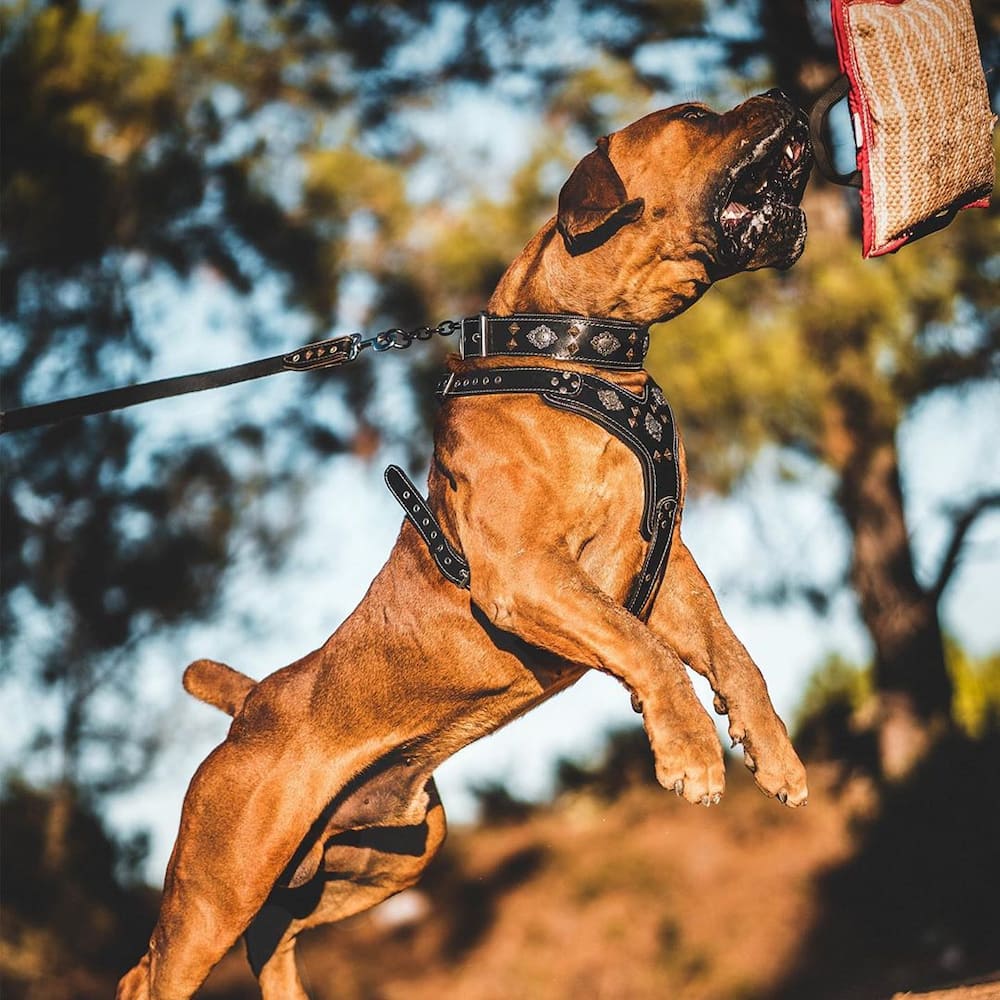 The Boerboel, also known as the South African Mastiff, is a popular dog breed in Africa, especially among farmers. The dog is rather large in size and is built to withstand harsh climatic conditions within the continent, making it the perfect guard dog for you and your family. The breed is so popular that a clothing line in South Africa was dubbed Boerboel Wear after the majestic dog. It is indeed man's best friend.
READ ALSO: Pearl Shongwe age, partner, parents, Metro FM, stunning pics, car, and Instagram
African Boerboels overview
Weight: Male- 65–90 kg/ 143–198 lb, Female- 55–70 kg / 121–154 lb
Height: 60–72 cm/ 24–28 in
Coat: dense, soft, short, smooth, and shiny
Boerboel colours: black Boerboel, fawns, reds, browns, brindle Boerboel, and cream brindle; often with a black mask
Boerboel temperament: loyal, intelligent, independent, confident, affectionate, energetic
Lifespan: 9 to 13 years
Maintenance level: High
Health risk: has an average possibility of developing health issues within its lifetime. It is recommended for insurance on the grounds of affordability.
Boerboels origin
To start us off, let us take a look at its name. The word 'Boerboel' is traced back to the Afrikaans and Dutch languages, where 'Boer' means farmer and 'boel' means dog. The word generally translates to 'Framer's dog,' which leads to the subject of its ancestry.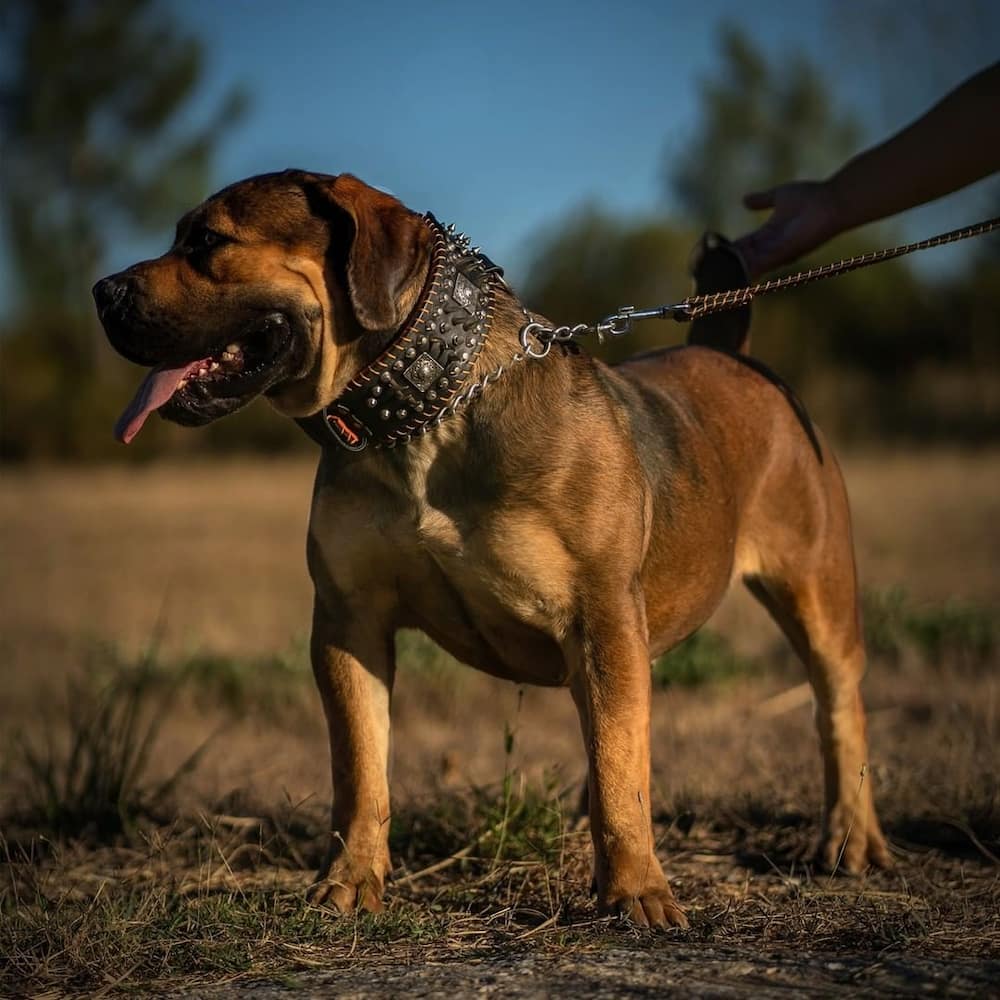 Though the exact breed combination is unknown, it is said that the South African Mastiff is a combination of African and Dutch, French, German, and British dogs brought by settlers during the scramble for South Africa. The dog is linked to the arrival of Jan van Riebeeck at the Cape in 1652. He brought with him a Bullenbijter, which is Dutch slang for Bulldog.
This interbreeding proved useful to the Dutch invaders as they needed a ferocious guard dog to defend their property while still being able to survive and adapt to the new climatic conditions present in South Africa.
READ ALSO: Stella Ndabeni-Abrahams age, husband, wedding, qualifications, party, burning house and contact details
Boerboel qualities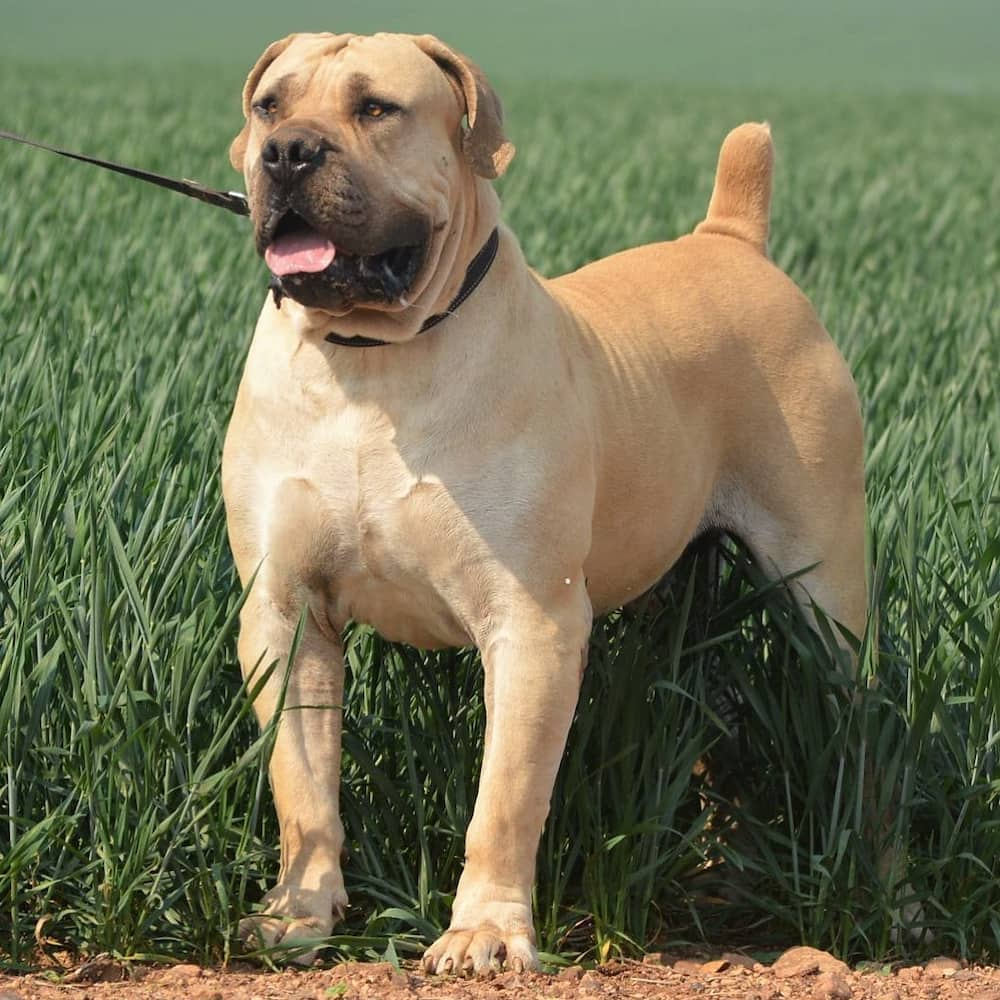 The South African mastiff is known generally to be hard working, big, and intimidating. They are voracious and relentless guard dogs with the ability to fight and protect their masters when they feel any threat, even to death. Very territorial creatures.
This is important to note since they will require intense training from an early age to help them adequately discern threats to be acted upon and playful gestures.
This dog breed is also known for its impeccable tracking skills. Portraying maximum levels of alertness when they step outdoors or in new environments. It is due to this that they have excellent prey instincts.
This rare mastiff breed is highly independent and can be up to no good if left to its vices or unsupervised over a long time. Boerboels require assertive masters who show dominance and in turn, earn the 'respect' of the dog. They can be a big handful and are not recommended for new and first-time dog owners as they require a lot of attention.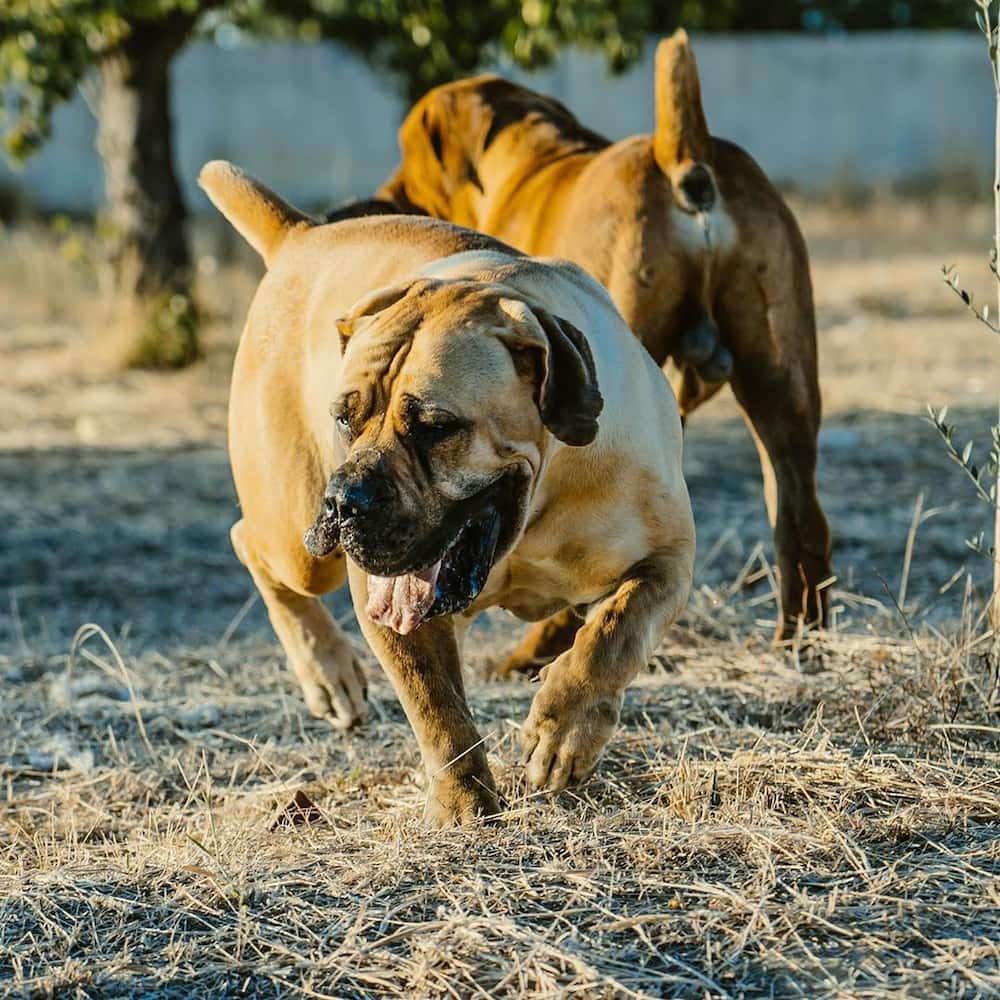 On the bright side, they are known to show affection towards children. However, they are not babysitters and should not be left alone with very young children. That is simply a recipe for disaster. You do not want to think of the possible outcomes.
READ ALSO: Thabo Mbeki age, children, wife, foundation, books, quotes, education, house, and contact details
Health risks
All dogs, regardless of whether purebred or mixed, are susceptible to various genetic diseases and health problems commonly associated with the breed in question. Boerboels are no exemption from this. When buying a Boerboel puppy, make sure the Boerboel breeders give you a detailed description of the state of health of the puppies and the possible diseases you can expect while indicating at what point in the dog's life you should expect them.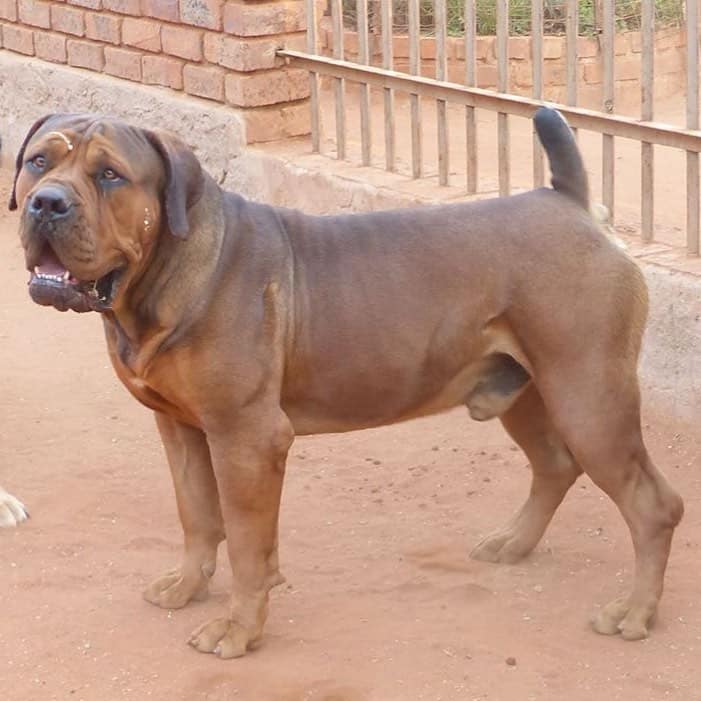 The various conditions this breed is prone to include:
Hip dysplasia
Vaginal hyperplasia
Elbow dysplasia
Entropion (eyelids roll inward)
Ectropion (eyelids sag outward)
Heart disease
These conditions will not necessarily manifest themselves within the dog, but to be sure, make sure you have regular veterinary visits.
READ ALSO: Precious Kofi age, husband, divorce, parents, blog, TV shows, and Instagram
South African Boerboel for sale
Are you looking to purchase Boerboel puppies and do not know where to start? We have compiled a list of top South African Boerboel breeders as well as several sites you can meet your new best friend on.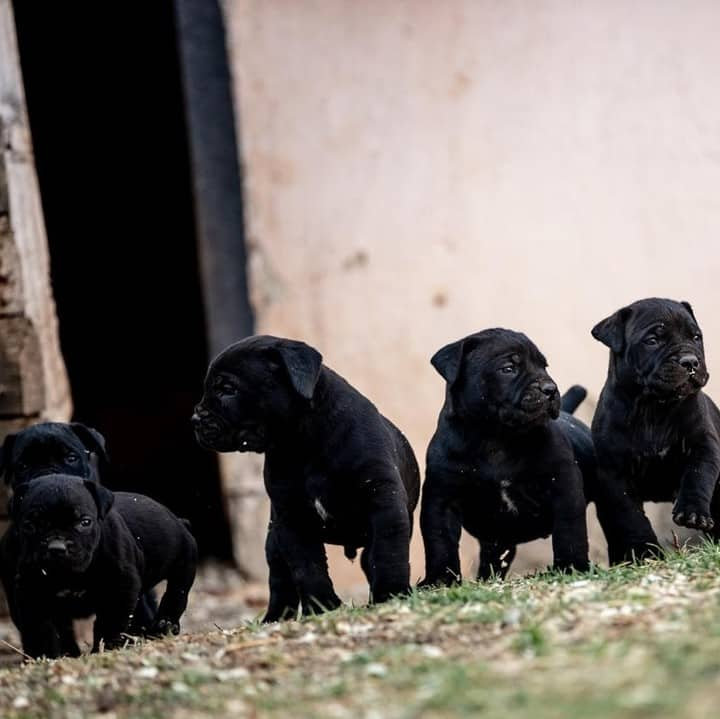 Top breeders
Afrika Boerboels
El Dorado Boerboels
Targus Boerboels
MES Boerboels
Volspoed Boerboels
Bostu Boerboels
Top websites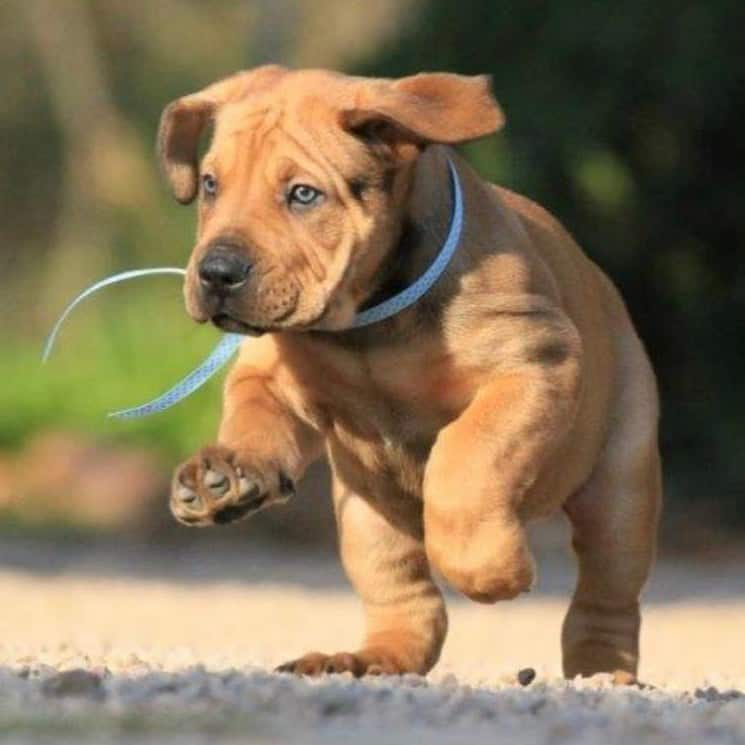 If you are willing to devote your time, attention, love, and energy to this beautiful animal, the Boerboel will definitely serve you in the best way it knows how, and your home will be protected under the best care available, with a touch of love.
Check this out:
German shepherds don't like ginger cats? That is a lie. Here is a beautiful and real friendship cat-dog friendship story.
Source: Briefly News