Georgina Rodriguez biography: age, height, children, Cristiano Ronaldo, parents, style, Instagram and net worth
Are you a fan of the model, influencer, and Cristiano Ronaldo girlfriend Georgina Rodriguez? Do you want to know more about the social media personality? Lucky for you, we have all the information you need. We have gathered everything from her biography, age, net worth, relationship with Cristiano Ronaldo, family, Instagram and so much more. Read on to find out!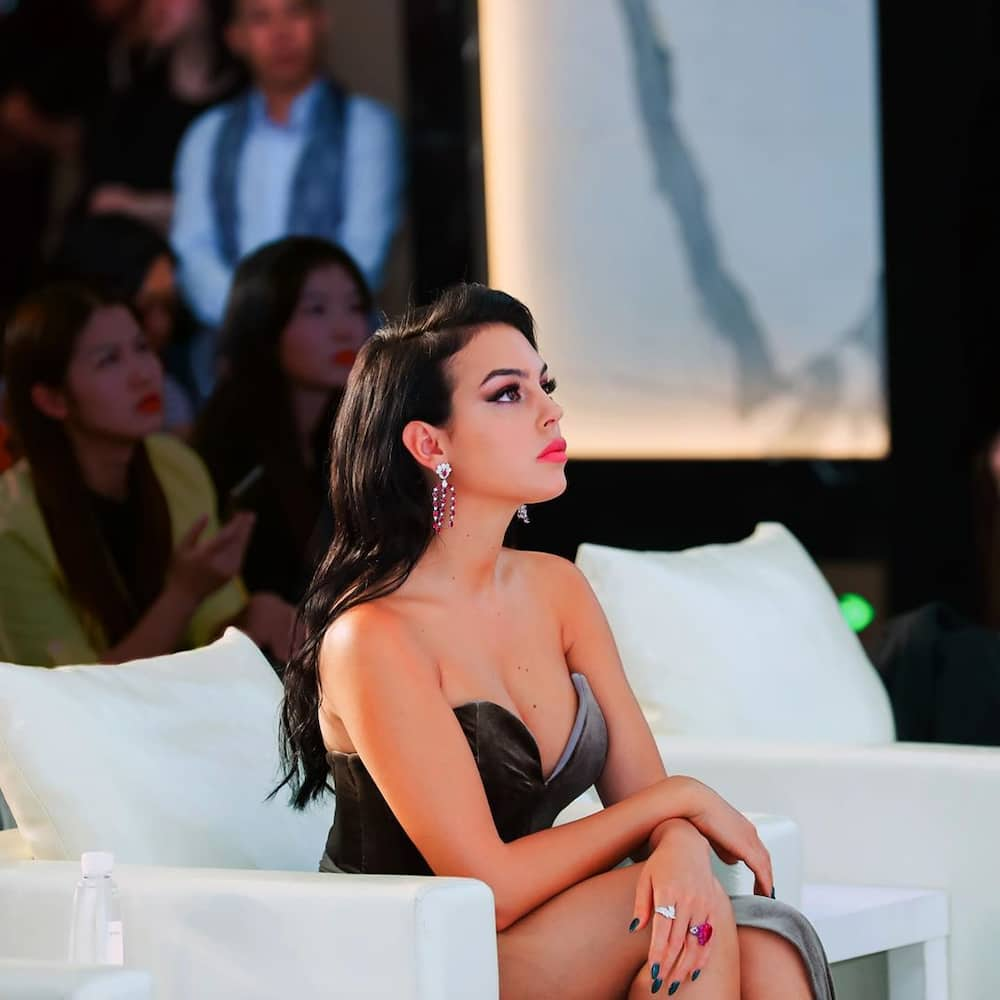 There is no denying that Georgina Gio is certainly a very beautiful woman. But, beyond her looks, there is still a lot to her. If you want to know everything we know, keep reading this article.
Georgina Rodriguez biography
Early life and education
She was born on 24th January 1994. This would place Georgina Rodriguez age at the time of publishing at 25 years. She was born in Buenos Aires, the capital city of Argentina. Her father, Jorge Rodriguez, is Argentinian, and her mother Ana Maria Hernandez, is a Spaniard. She was raised in Jaca, a city in the northeastern region of Spain. For those who are not familiar with it, it is situated about 450 kilometers from the city of Madrid and has a population of approximately 13,000.
She worked as a waitress before moving to Bristol, England, where she worked as an au pair (live-in nanny). She studied English and dance in London. Not much beyond this is known about the Georgina Rodriguez wiki before fame.
Prior to her relationship with Cristiano Ronaldo, she worked as a sales assistant in a Gucci store, which is also where they met.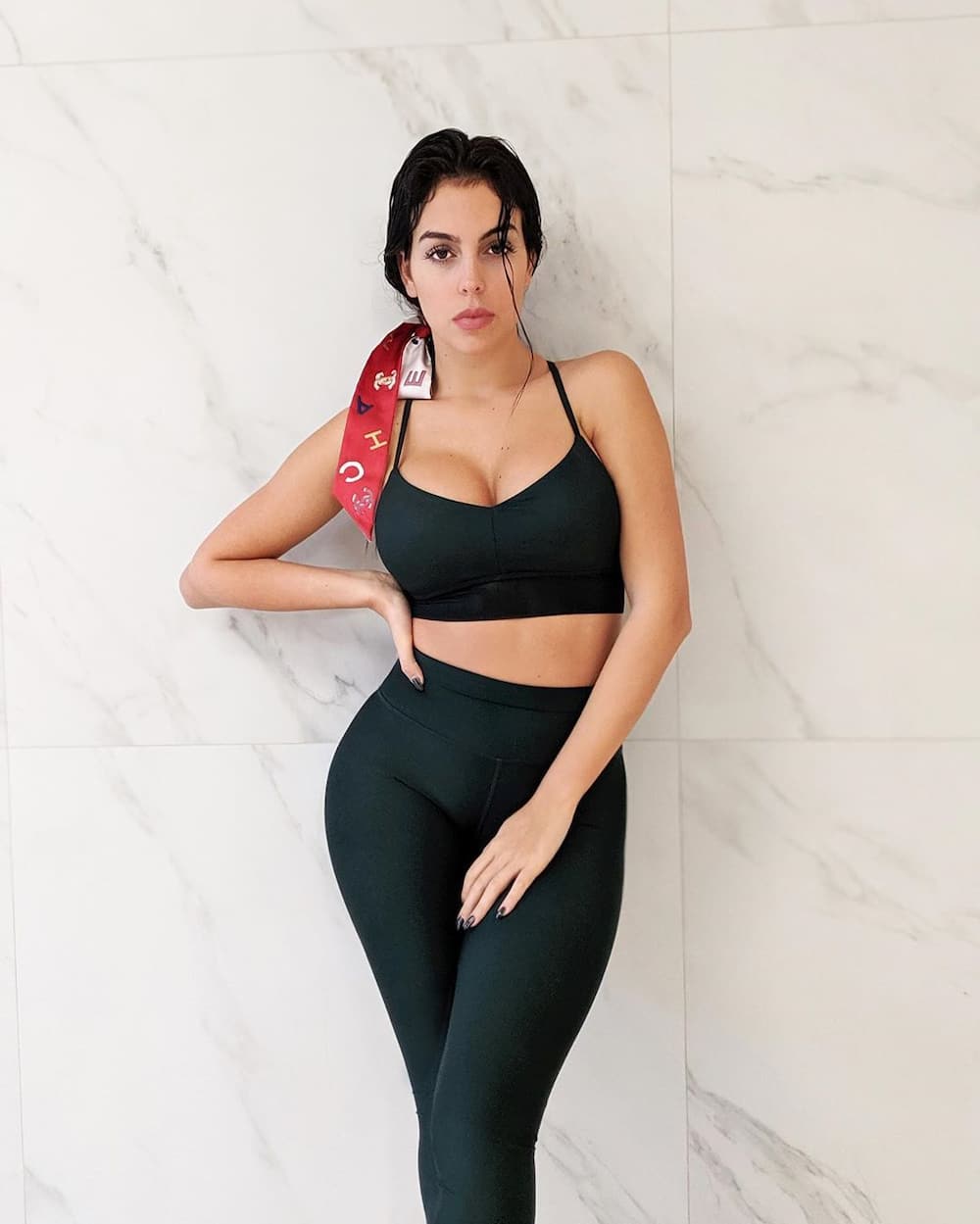 READ ALSO: Rachel Kolisi gets even: Serves golden clapback to radio host critic
Georgina Rodriguez and Cristiano Ronaldo
When talking about how their relationship got started, she described it as "love at first sight." Speaking to The Sun, she said:
Our first meeting was at Gucci, where I worked as a sales assistant. Days later we saw each other again at another brand's event. It was then that we could talk in a relaxed atmosphere, outside of my work environment. It was love at first sight for both.
This interaction is believed to have taken place at the VIP section of a Dolce & Gabbana event in Madrid.
The relationship gained buzz in November 2016 when the two were photographed having fun and putting on public displays of affection in Disneyland Paris. This came after Ronaldo had broken up with his previous long-term girlfriend of 5 years, the Russian model Irina Shayk. At the time, he had been spotted with other love interests, so it was a shock when he settled down into a serious relationship with Georgina. They became engaged in November 2018 after 2 years of dating, which means Ronaldo could soon become Georgina Rodriguez husband.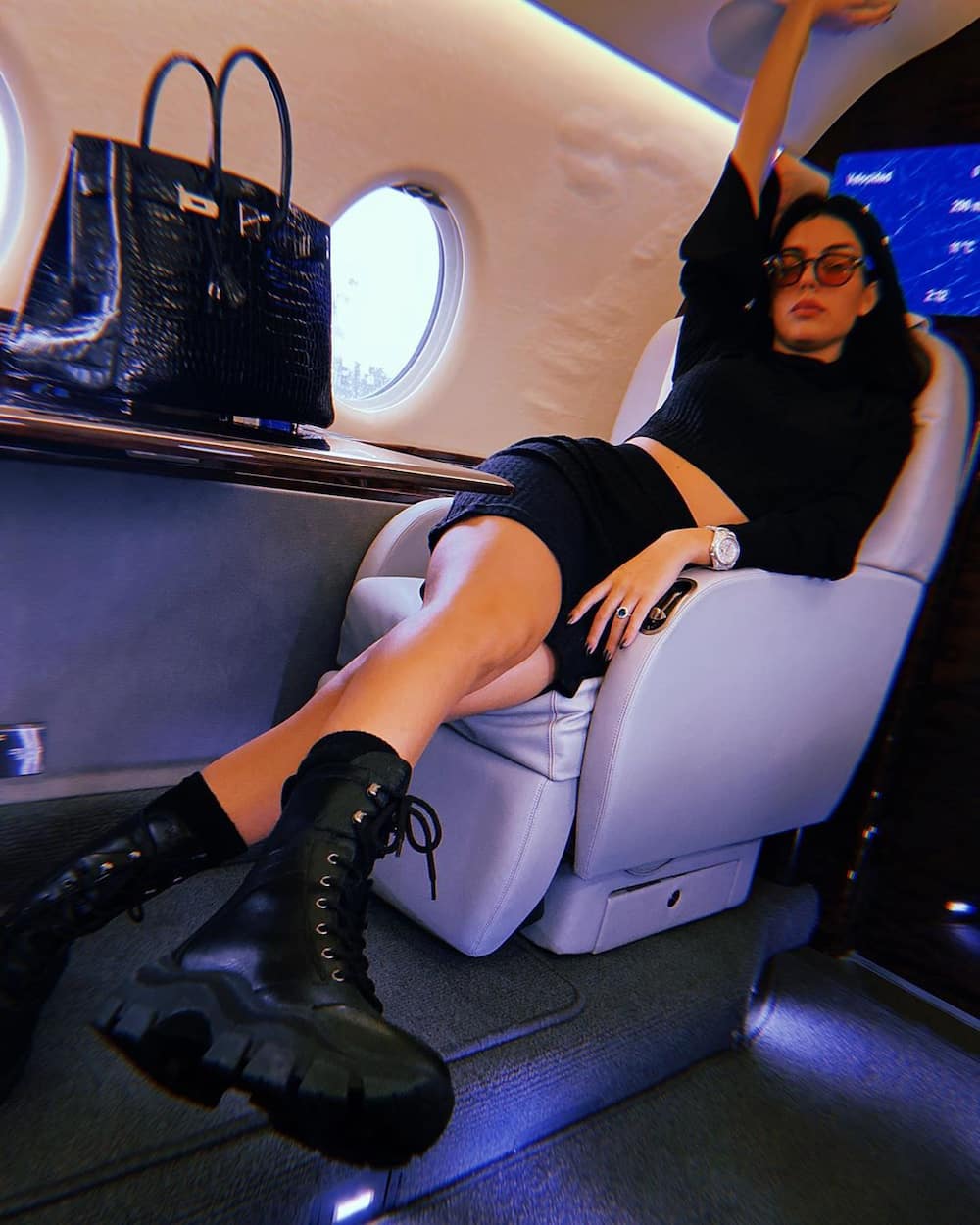 Family
Georgina Rodriguez children
Georgina Rodriguez has one child with Cristiano. While the daughter is her first, she is the fourth of Cristiano Ronaldo's children. In total, there are two daughters (Alana Martina and Eva) and two sons (Cristiano Ronaldo Junior and Mateo). Eva and Mateo are twins and were born by a surrogate mother.
READ ALSO: Elderly lady, 63, becomes 1st woman in South Africa to marry herself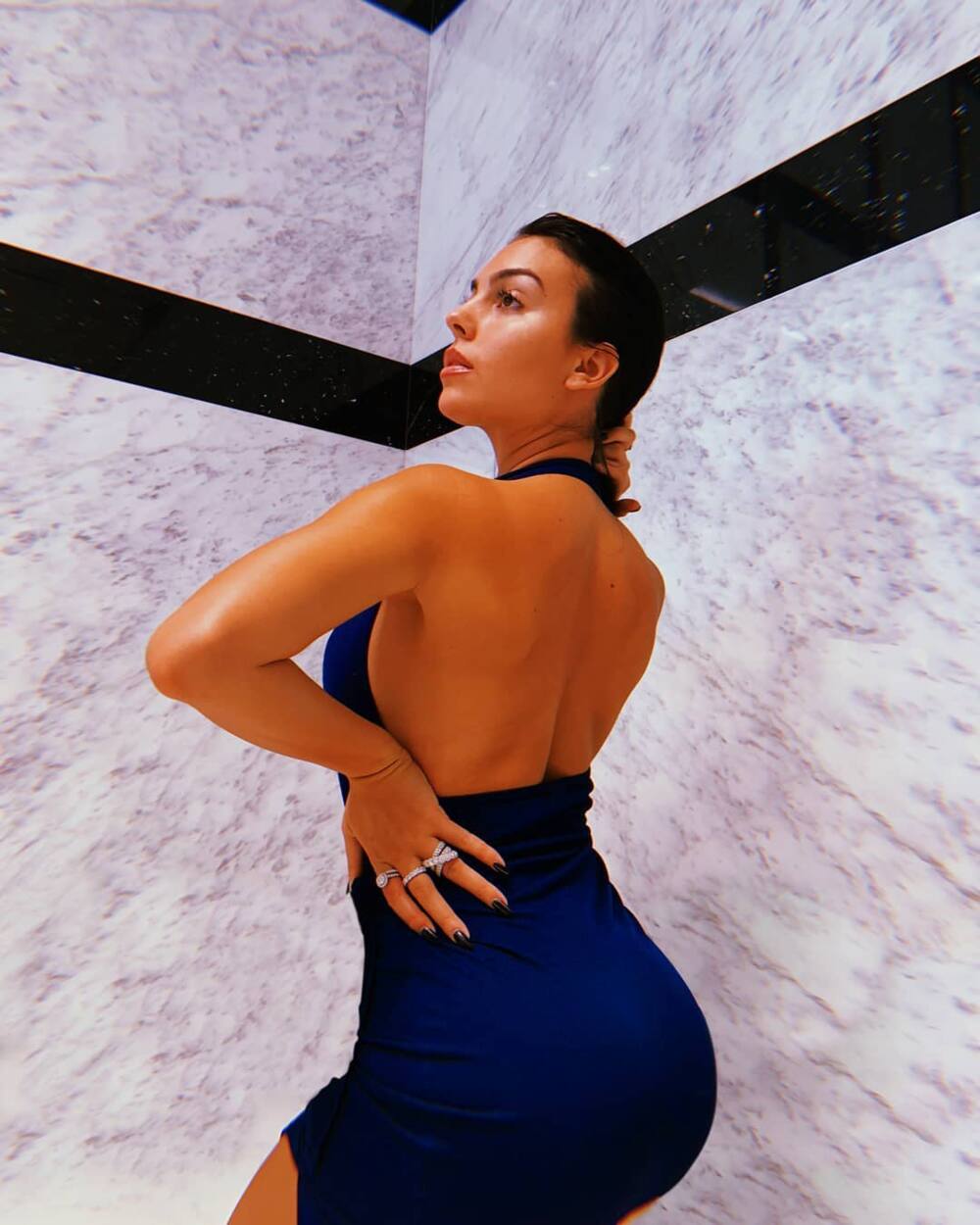 Georgina Rodriguez father
Her father, Jorge Rodriguez, was a drug kingpin convicted of drug charges. His first conviction came in the year 2003 where he was handed a sentence of 11 years for attempting to smuggle cocaine with 83 percent purity into France from Spain. The shipment was valued at more than £100,000.
He secured an early release in 2008 but soon found himself behind bars yet again. This time, he got handed 2 years because he smuggled cannabis resin valued at £1 million into Spain from Morocco. He was then released in 2013. In total, he has spent about ten years of his life behind bars.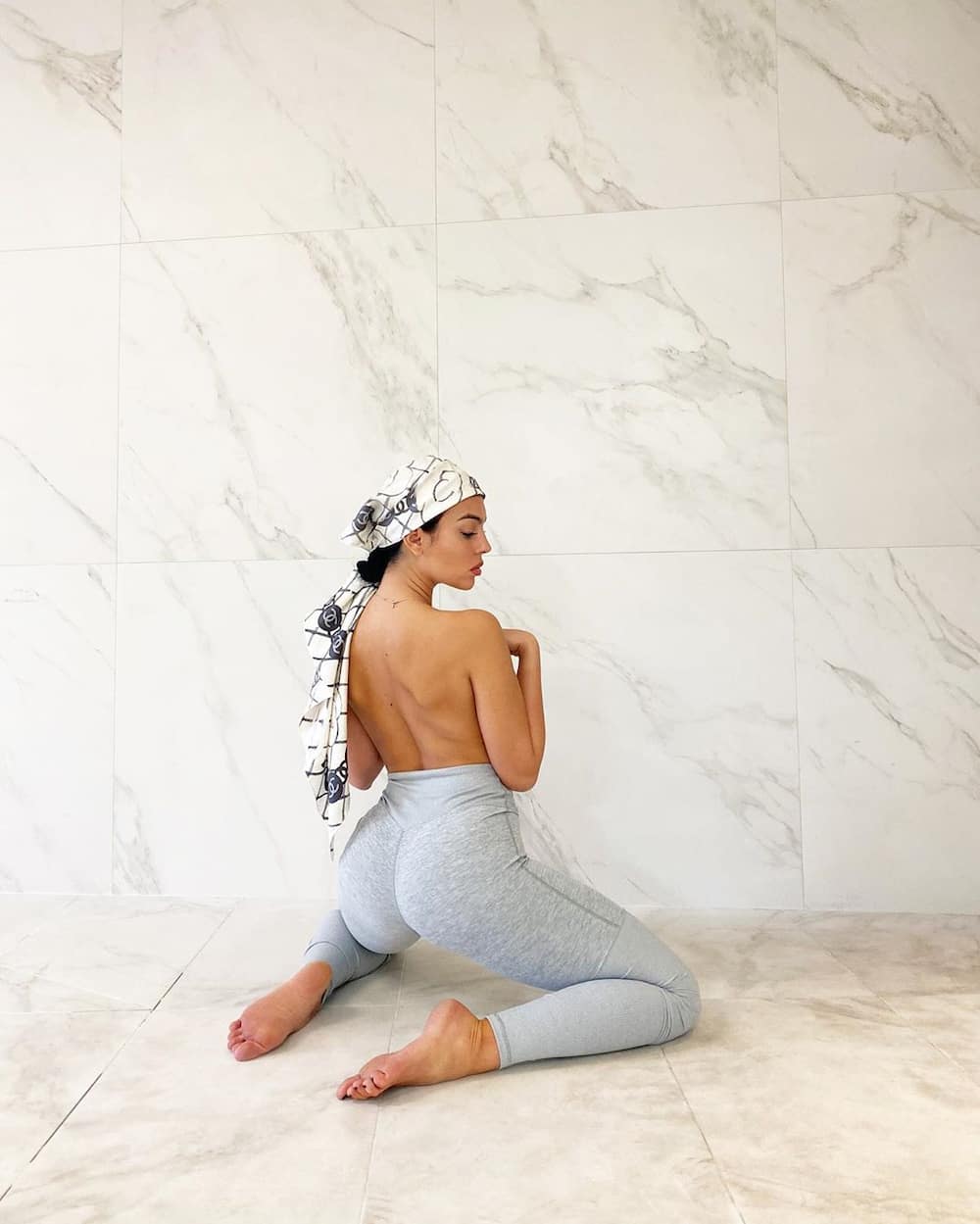 Georgina Rodriguez measurements
If you are interested in Georgina Rodriguez height and other measurements, they are as follows:
Height: 168 centimeters or 1.68 meters (5 feet, 6 inches)
Weight: 60 kilograms (132 pounds)
Shoe size: 8
Body measurements: 29-27-34
You can view more similar facts about her by clicking here.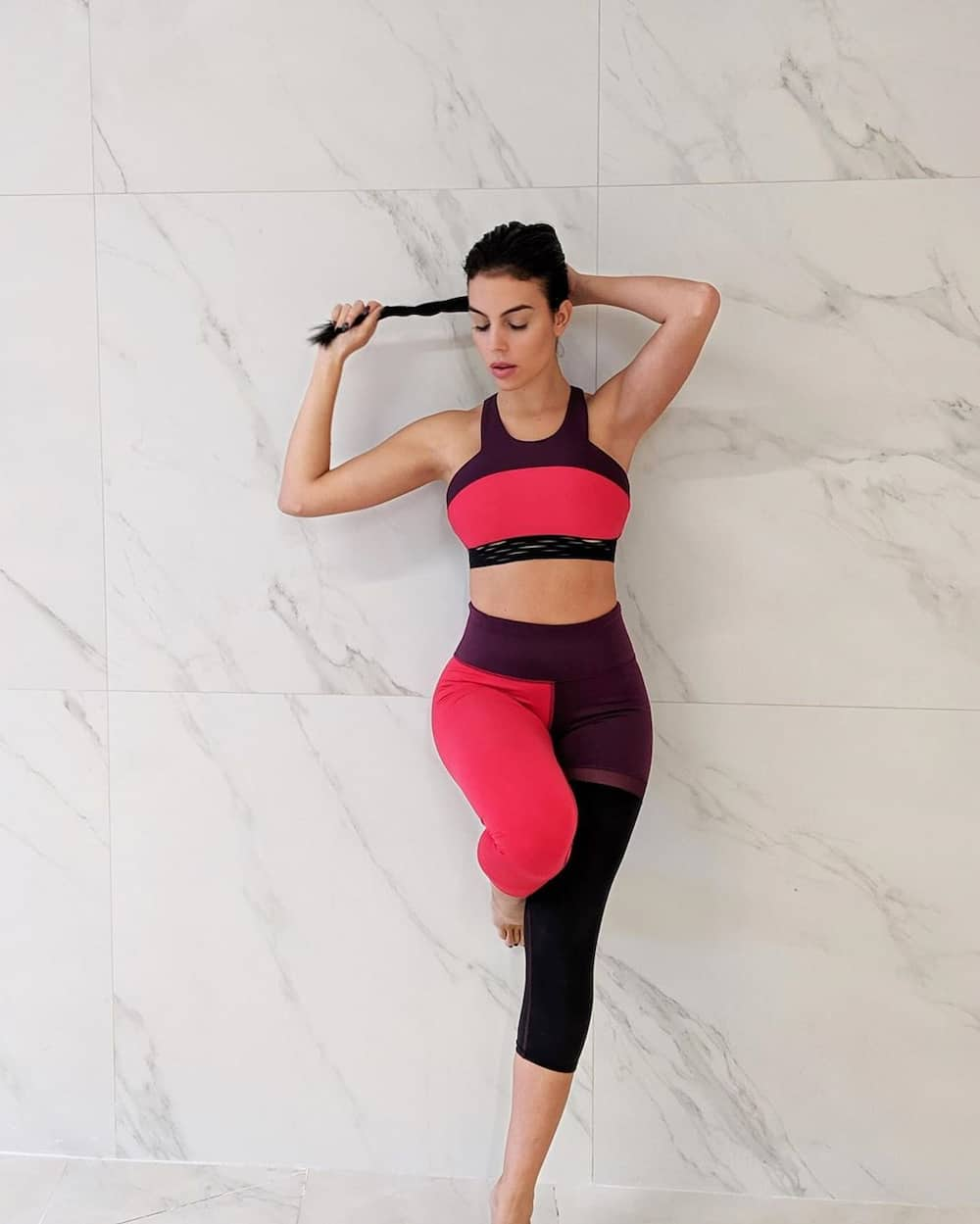 Georgina Rodriguez net worth
Her official net worth has not been revealed, but it is speculated to be about 10 million US dollars. At any rate, she is positioned to marry a man worth 450 million US dollars, so she does not seem to be in any danger financially speaking.
READ ALSO: Globetrotters: Minnie and Quinton Jones are in the Big Apple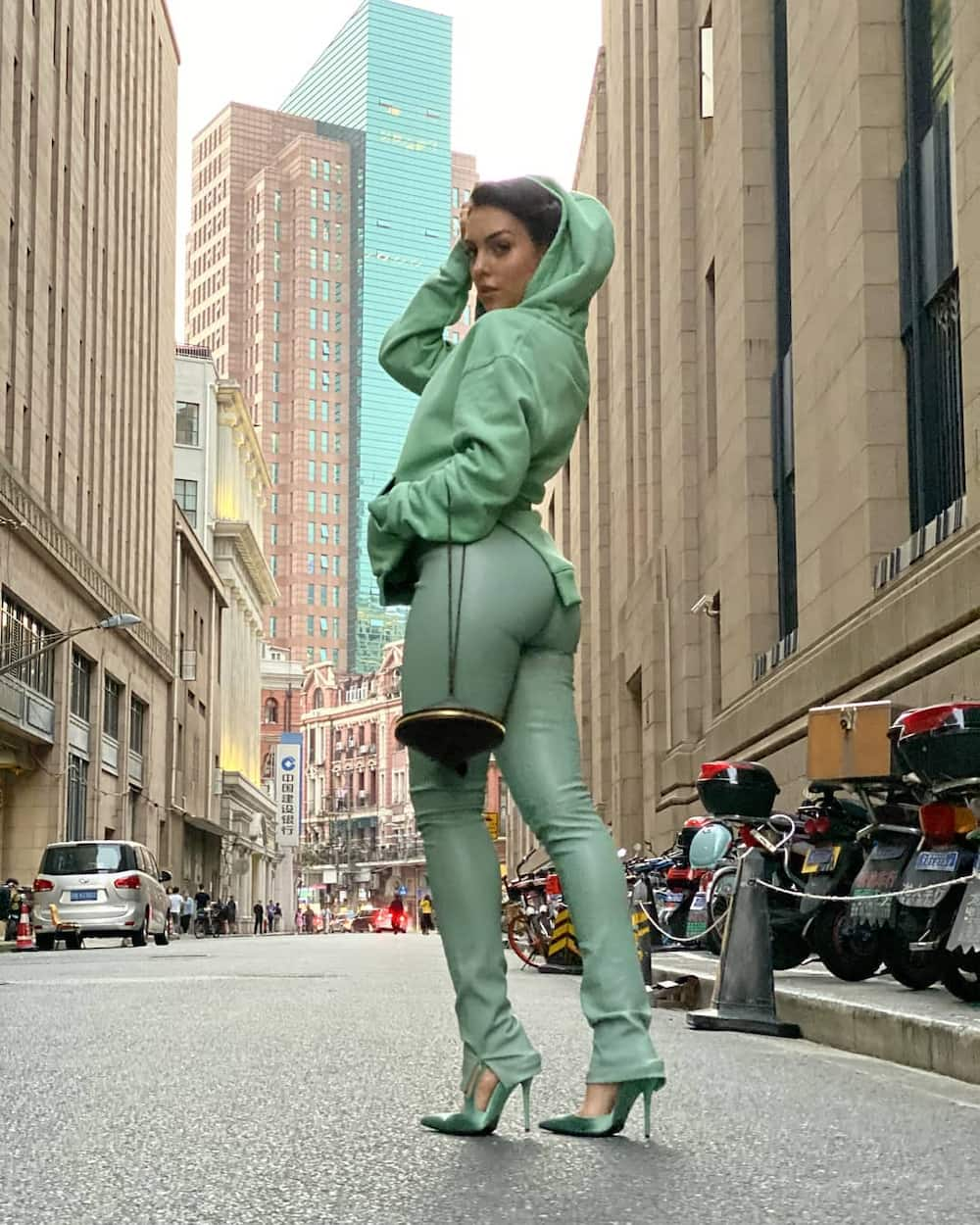 Georgina Rodriguez IG
Georgina Rodriguez Instagram has approximately 14,300,000 followers which proves that she is very popular as an Instagram model and influencer. There, she posts photos of herself modeling at events and with Cristiano Ronaldo. You can view it and become one of her millions of followers by clicking here.
That concludes our biography of Georgina Rodríguez, the model, influencer and potential Cristiano Ronaldo wife. Did you find this article informative and entertaining? Let us know in the comments below!
READ ALSO:
Meet Ofentse: SA's 1st black woman to conduct and own an orchestra
Siya & Rachel Kolisi be living their best baecation lives in Paris
Ex-president Jacob Zuma has no hope of successfully appealing - NPA
Itumeleng Bokaba (Mampho) shares exciting news: She's pregnant
King Mswati age, children, wives, siblings, education, buys rolls royce, house and wealth
Source: Briefly News