Cassie Ventura biography: age, net worth, husband and more
Are you a fan of Cassie Ventura and want to learn more about her? If so, we have just the article for you here. From Cassie Ventura ethnicity to age, family, career, music, relationships and everything in between, we have it all. Keep reading this article to know everything about her.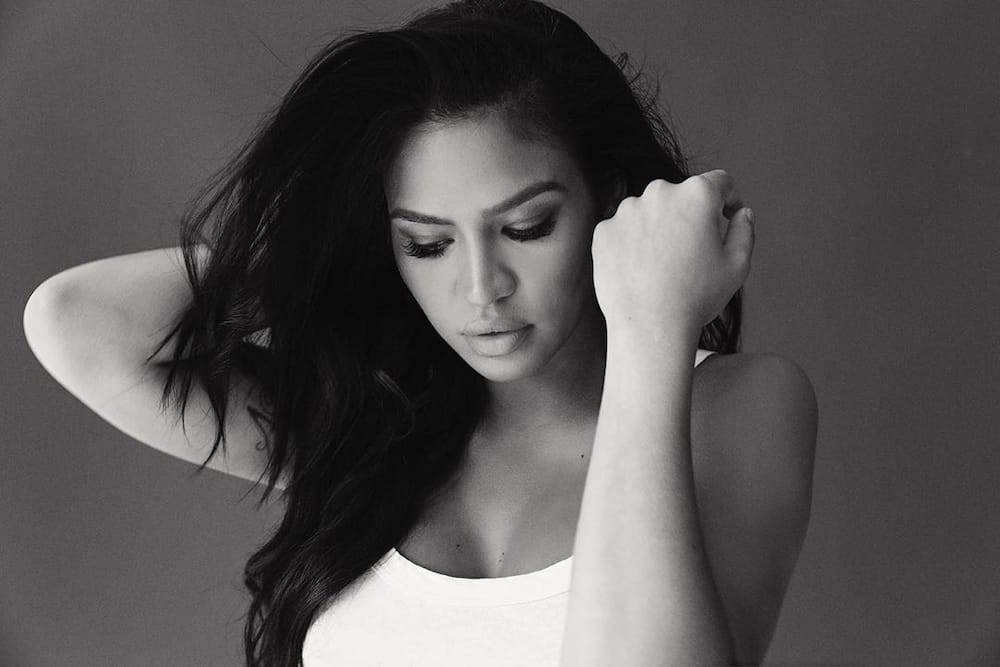 The singer known as Cassie has been in the news recently for reasons relating to her relationship, leading to a popularity boost. If you are curious to learn all about her, read on for more.
Cassie Ventura bio
Early life
She was born Casandra Elizabeth Ventura on August 26th, 1986, which would make Cassie Ventura age 33 years. She was born in the New London region of Connecticut located in the United States. Her father, whose name is unknown, is Filipino. Her mother, whose name is Stacey Hobson, is of African-American, West-Indian, and Mexican descent. She has a brother named Rod Ventura.
Education
For her education, she attended the Williams School, which is a preparatory school situated within the campus of Connecticut College.
Modeling
She began modeling at the age of 14 and worked her way up to modeling for local department stores at the age of 16. She was also modeling for Seventeen magazine and Delia's fashion catalog. She made an appearance in the music video for the song "Just a Friend 2002" by Mario. Also, she relocated to New York after finishing high school in 2004 to take up modeling and classes at the Broadway Dance Center. She secured representation for her modeling by an agency known as Wilhelmina Models, which allowed her to book commercial and print gigs.
READ ALSO: Keagan Dolly biography: age, measurements, parents, injury, education, current team, stats, salary and Instagram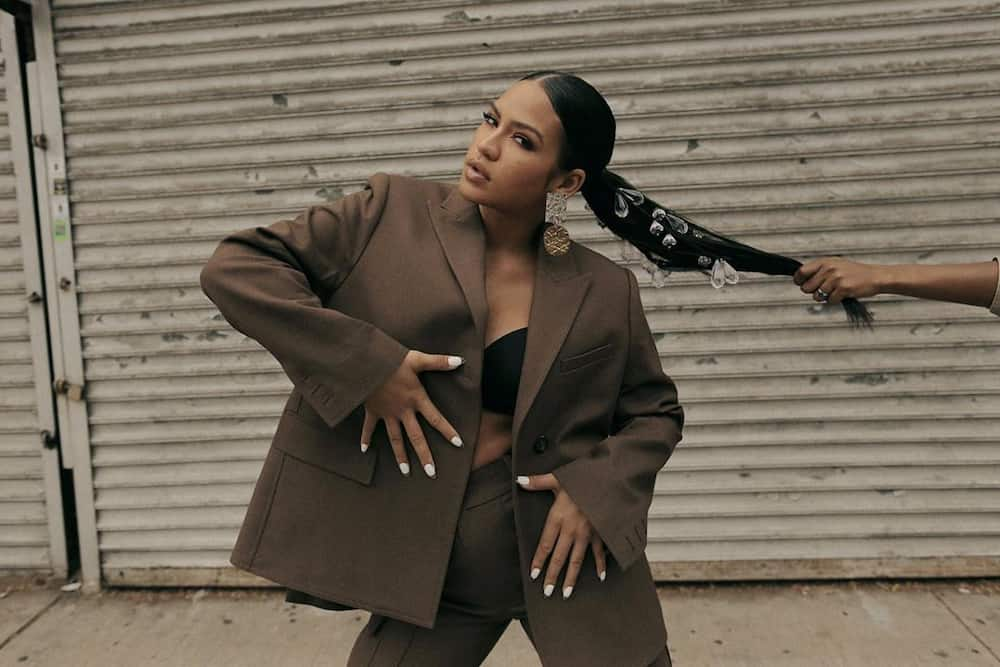 Career
Around the time she was modeling, she was encouraged by Rockwilder, a producer, to take up vocal lessons, ballet, and to get the most from her school's performing arts program. She met a lot with the singer and producer Ryan Leslie in clubs around 2004. The two wrote "Kiss Me", which they performed as a duet. Ryan Leslie played it to Tommy Mottola, who offered the singer a management deal.
Leslie himself signed her to NextSelection Lifestyle Group and wrote and produced her first single titled "Me & U" in 2005. Diddy heard it and convinced Leslie's NextSelection to partner with his record label known as Bad Boy Records to release Cassie's debut album.
First album
The self-titled album was produced mostly by Leslie, and she paid homage to her Filipino roots by incorporating some OPM (original Pilipino music or original Pinoy music) into some of the ballads. It dropped on August 8th, 2006 and sold 321,000 copies within the United States. "Me & U" was the lead single, and it peaked at number 3 on the Billboard Hot 100 chart with more than 1,000,000 digital downloads sold.
To promote the album, she appeared on 106 & Park: BET's Top 10 Live and Total Request Live. However, her performances were not as good as expected, and she admitted later that she was still trying to overcome her stage fright.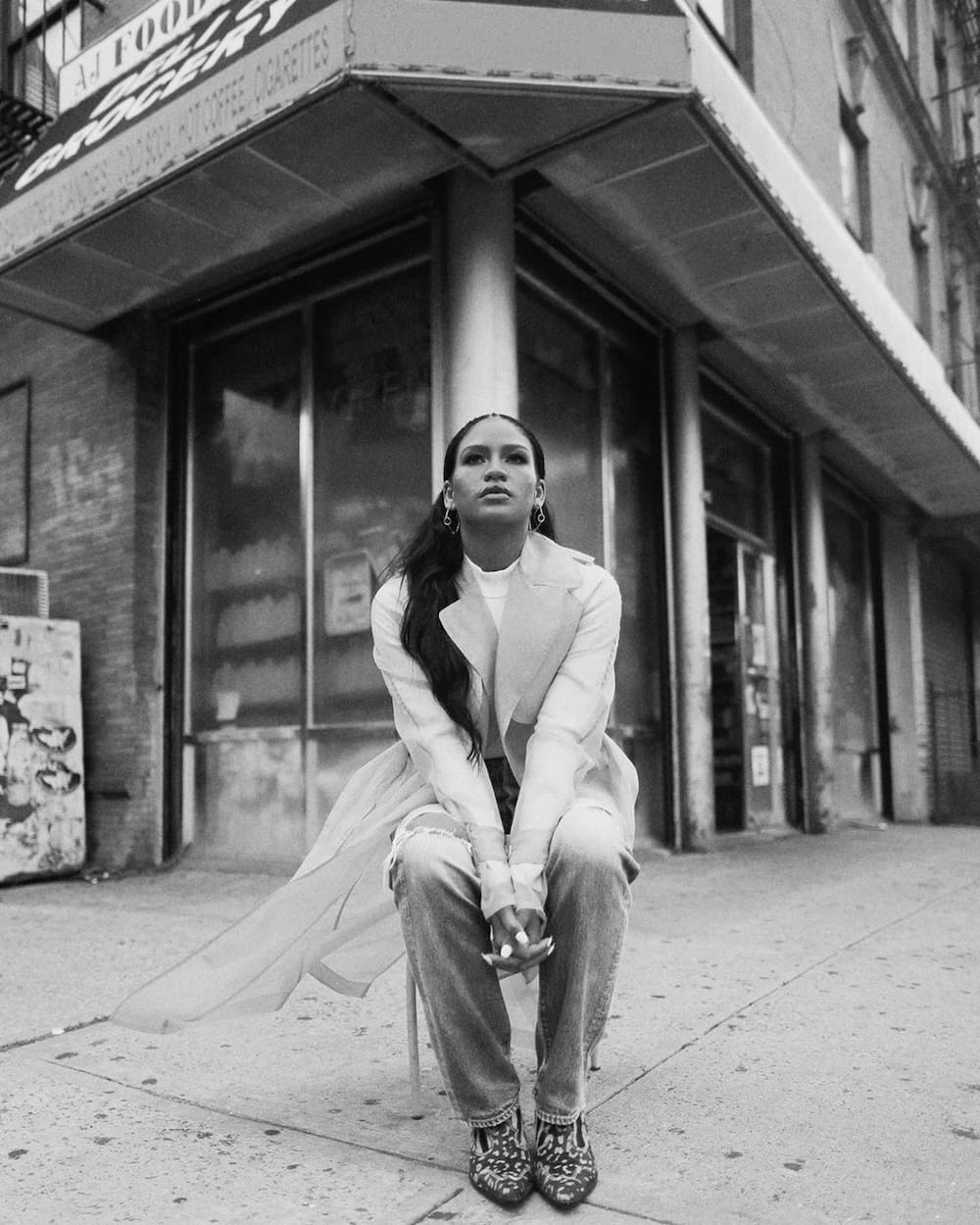 Cassie Ventura height
It is 5 feet, 6 inches or 1.689 meters.
Cassie Is It You
In the year 2008, she appeared in her first acting role in the movie Step Up 2: The Streets, where she played Sophie Donovan. She also provided the movie's soundtrack's lead single, titled "Is It You."
Shortly after, she announced her second album, Electro Love. Three singles were released for the album, namely "Official Girl" featuring Lil Wayne in August 2008, "Must Be Love" featuring Diddy in April 2009, and "Let's Get Crazy" featuring Akon in August 2009. Unfortunately, all three failed to chart in the United States. Following this, she announced a new deal with Interscope Records and got a whole spread in the magazine known as Bust.
She continued releasing songs with other popular artists but her own project would come on the 11th of April 2013. It was a mixtape titled RockaByeBaby. It was named the best mixtape of that year by Dazed and Confused magazine.
In the same month, she was announced as the face of the Forever 21 collection of summer 2013.
She has her own label known as Ventura Music through which she has released some songs but no albums yet.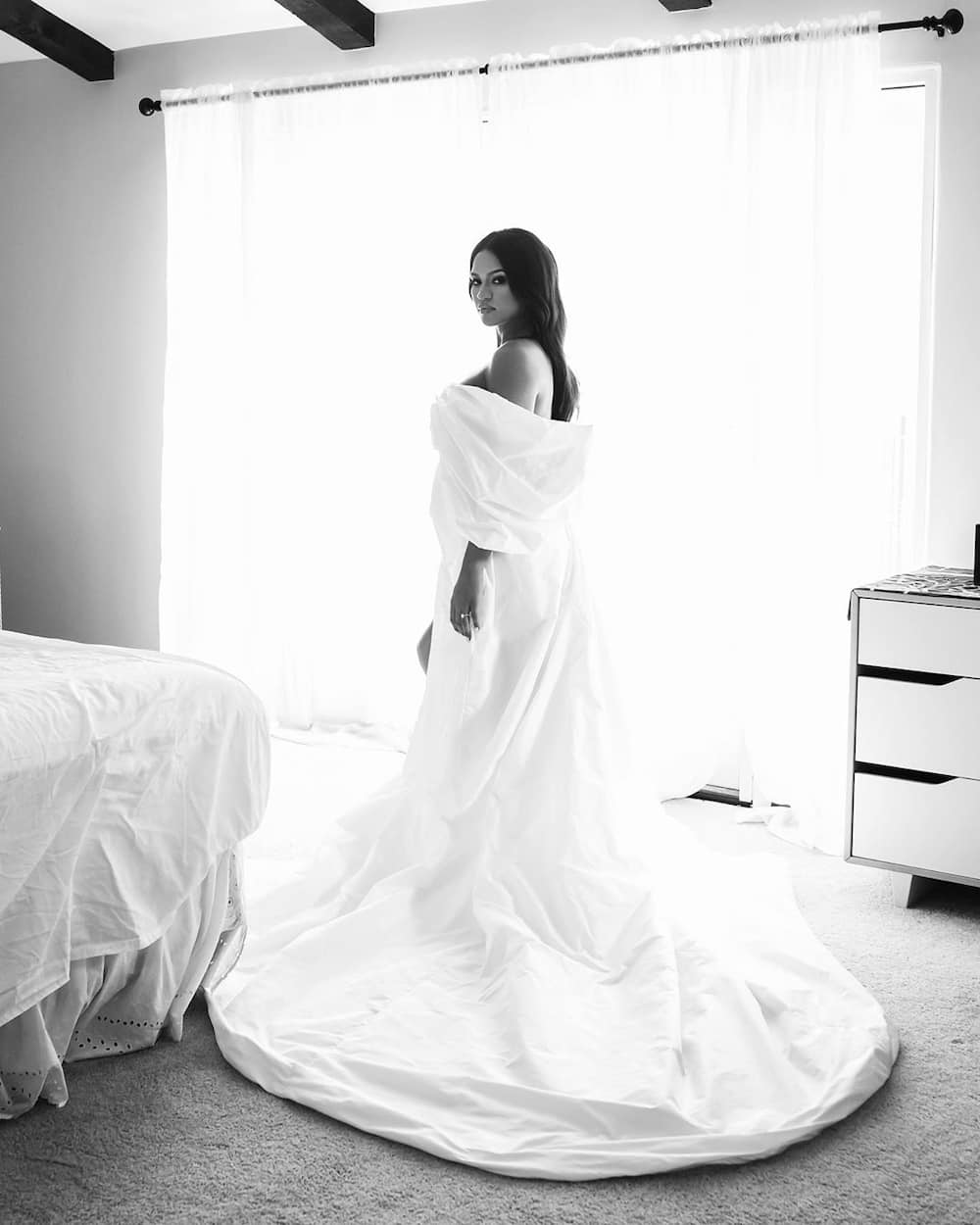 Cassie Ventura husband
Relationships
Cassie and Diddy were in a long-term relationship from 2007 until they officially broke up in 2018. Right after the split, she got into a relationship with Alex Fine, who is a fitness trainer and bull-rider. In the month of June 2019, they announced that they were expecting their first child together. In August they announced that they were engaged. Cassie Ventura married Fine the month after and the wedding photos were published in October 2019 on the official website of Vogue magazine.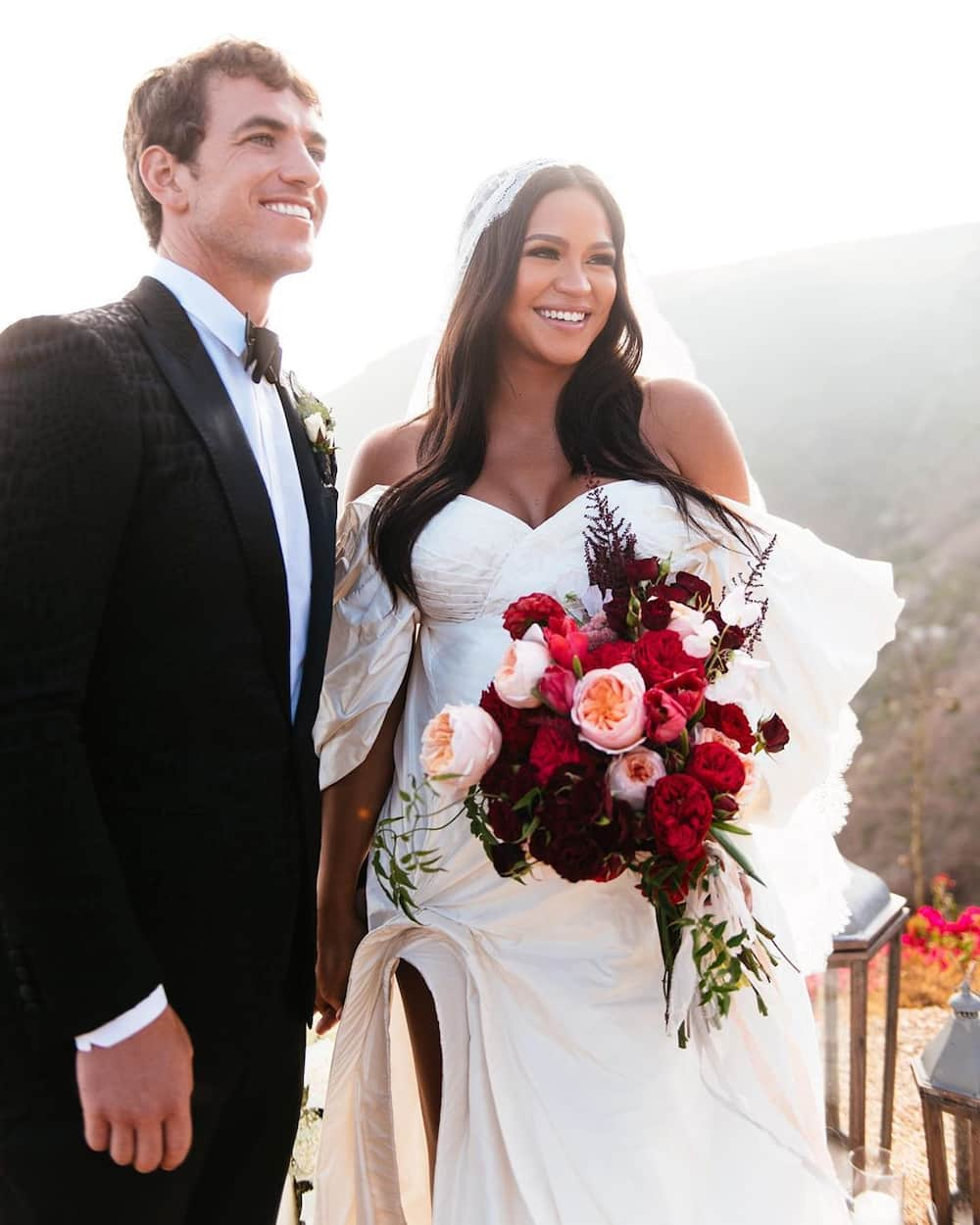 Their first child together is a daughter named Frankie who was born in December 2019.
It was reported that Diddy felt that the relationship started while his was still ongoing and that he felt betrayed. She, however, said that the relationship with Alex did not start until after she had broken up with Diddy.
Cassie Ventura net worth
It is estimated to be about $8,000,000.
READ ALSO: Lebo Mathosa biography: death, songs, parents and more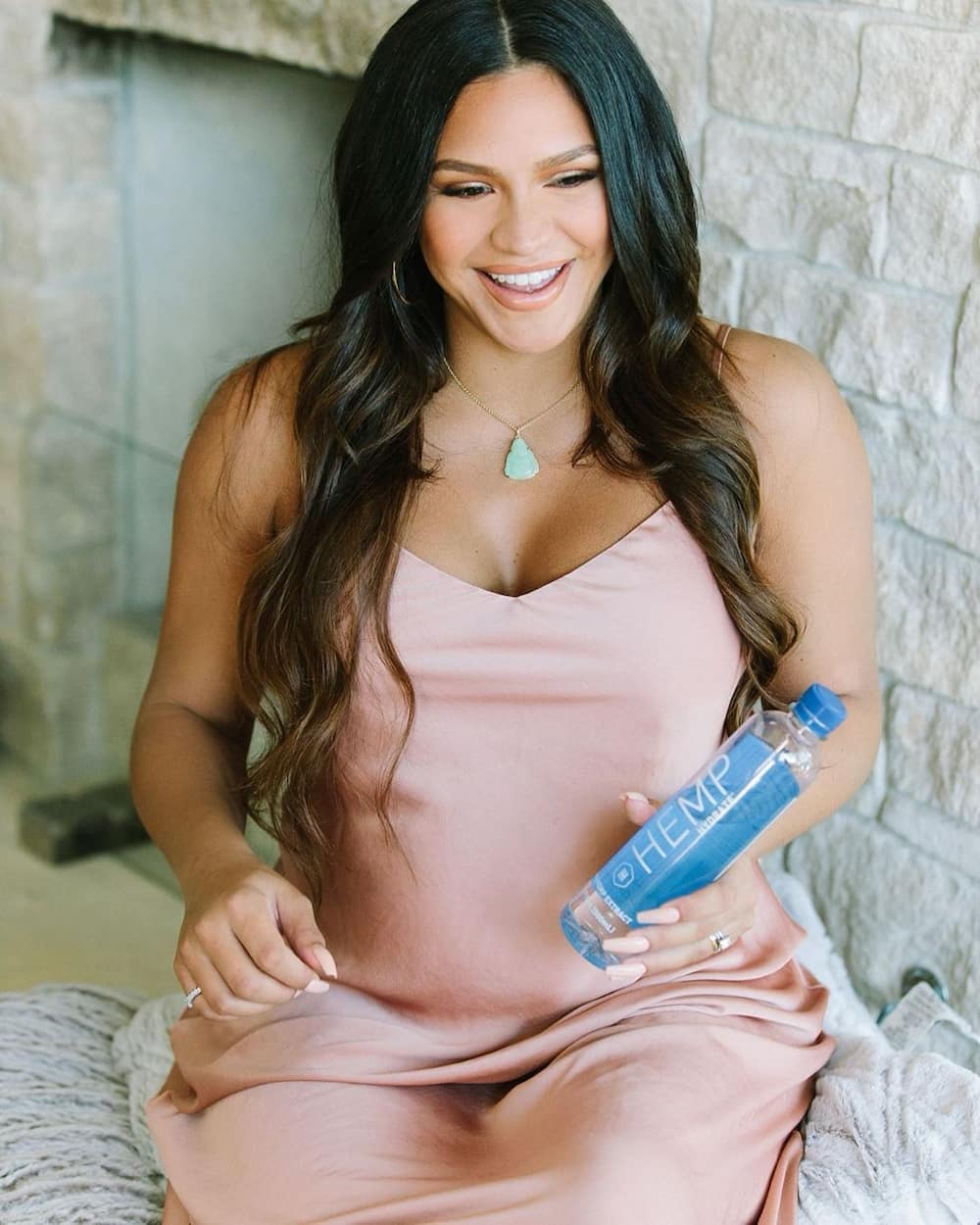 Cassie songs
She only has released one album and one mixtape but her singles as a lead artist are the following:
Me & U
Long Way 2 Go
Is It You
Official Girl
Must Be Love (featuring Puff Daddy)
Let's Get Crazy (featuring Akon)
King of Hearts
The Boys (featuring Nicki Minaj)
Love a Loser (featuring G-Eazy)
Don't Play It Safe
You can view her entire discography here.
Cassie Ventura movies and TV shows
She has appeared in:
Step Up 2: The Streets as Sophie Donovan
The Perfect Match as Eva
Honey 3: Dare to Dance as Melea Martin
Spenser Confidential as Elise
Empire as Haven Quinn
Her awards are:
NRJ Music Awards - International Revelation of the Year
ASCAP Pop Music Awards - Most Performed Songs for "Me & U"
MVPA - Best Direction of a Female Artist, Best R&B Video, and Best Art Direction for "King of Hearts"
Toyota Bold Awards - Bombshell of the Year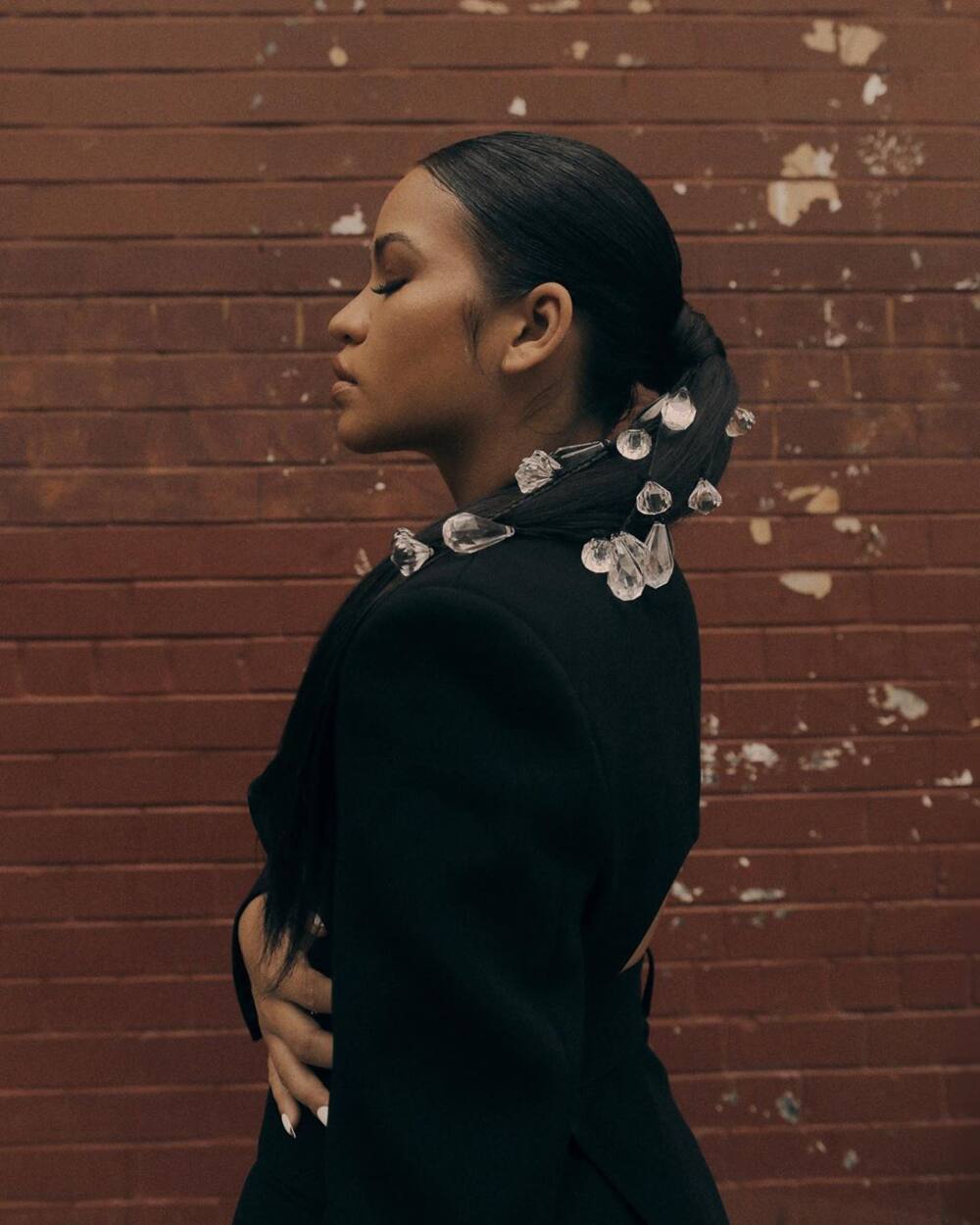 Cassie Instagram
Her official Instagram account has approximately 6,900,000. It is where you can view Cassie Ventura sexy photos from her modeling career. Follow her by clicking here.
That concludes our article on Cassie Ventura. Did you find it informative? What are your favorite songs for her? What are your favorite movies? Would you like to hear a new album from her? Let us know in the comments section below!
READ ALSO:
Dumi Mkokstad biography: age, wedding, parents, albums and songs
Roan Ash biography: age, songs, nationality, and history
Xoli Mngambi biography
Source: Briefly News