Ayanda Borotho age, family, wedding, book, TV shows and Instagram
Over time, Ayanda Borotho has become a figure of attraction because of the role she played in the SABC1 sitcom Nomzamo. Since she featured in seasons one to seven on Isibaya, her face has been registered in the minds of entertainment lovers, and consequently, she has become an actress that fans want to watch performing.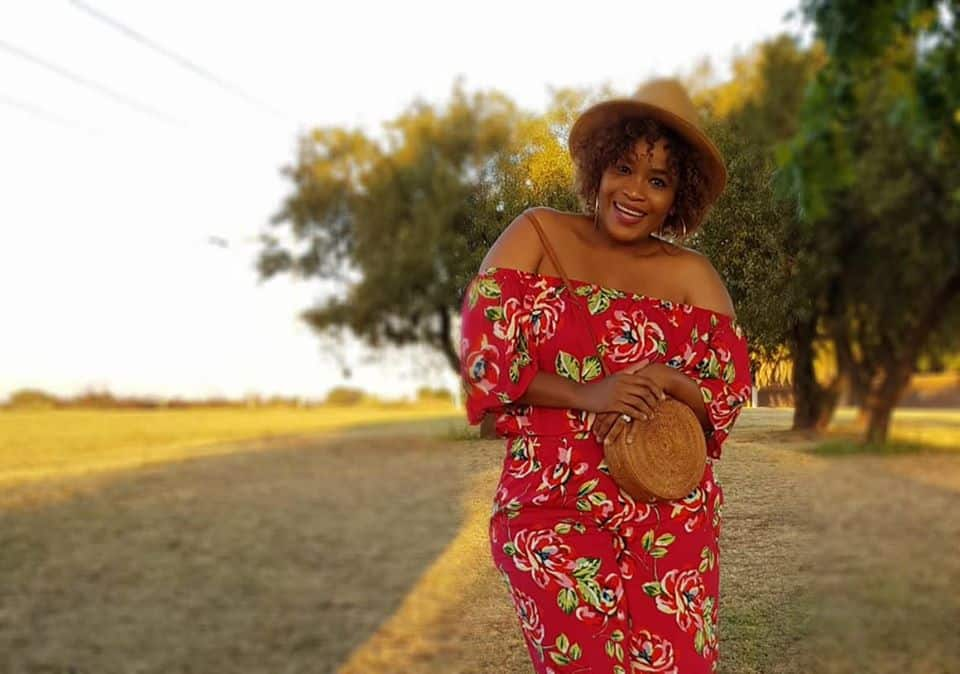 Ayanda Borotho is a South African actress, public figure, and social activist who has carved a niche for herself in the country's entertainment industry. Playing the role of Mpiyange Zung's second wife on the hit Mzansi Magic's Isibaya soap has shot her into the limelight because of the professional delivery of her lines. As an author, her new book, Unbecoming to Become: My Journey Back to Self, has further proven her to be a multi-talented personality with lots of valuable stuff to offer.
Ayanda Borotho biography
Who is Ayanda Borotho? Sometimes referred to as Ayanda Ngubane or Ayanda Ngubane-Borotho, Ayanda is a South African-based actress and former model. Between 1996 and 1998, she was educated in speech and acting at Brettonwood High School, Umbilo, KwaZulu-Natal. Then, she obtained an Integrated Marketing Communications Degree from the AAA School of Advertising from 1999 to 2001, specialising in strategic sales and marketing.
READ ALSO: Melody Molale age, husband, blog, Instagram and contact details
Ayanda Borotho held an executive post in the corporate world, which she left off to pursue her passion for acting. Interestingly, the first significant role that she took up was in 1999 when she played the role of Thami, a schoolgirl in the TV soapie Generations. She is also known for playing the lead role in the SABC1 sitcoms Nomzamo, between 2007 and 2010. In the second season of the television series, Borotho replaced Zinzile Zungu, while in Mr Bones, a film by Leon Schuster, the star actress equally played a prominent role in 2000.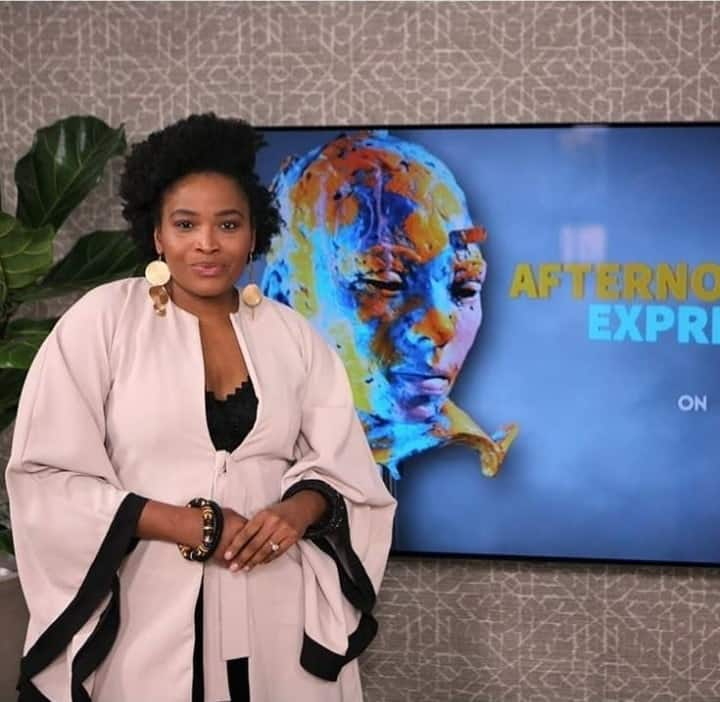 Apart from acting, Borotho also does well as a presenter. She offered to host the SABC1 Gospel Music Show, Mzansi Revival Hour in 2014. She takes part in workshops with her on-screen sister-wife - Celeste Ntuli and through dialogue, they create female empowerment.
Ayanda Borotho age
How old is Ayande Borotho? The actress was born on the 13th of January, 1981, which means that, at the moment, she is 38 years old.
Ayanda Borotho and her family
Ayanda Ngubane's family is one of the most cherished homes in town. Besides, giving a sneak peek into her home, Ayanda said she had a strict "No English Practice" in her home, which leaves the children with the options of speaking Zulu and Sotho at home.
Ayanda Borotho wedding | Ayanda Borotho husband
The star actress is happily married, and it is evident to everyone. Ayanda Borotho husband name is Filike, and he is an accomplished doctor. Interestingly, the two of them met while she was on set in 2012, and by the following year, they were joined in holy matrimony. Since they started their journey as a couple, their marriage has been blessed with three children; two of the kids were born at home.
Ayanda Borotho book
Apart from being an actress and model, Ayanda Borotho has also proven to be skilled in writing, a gift that not many is blessed with. Recently, the actress released her debut book which she titled Unbecoming To Become. In the pages of the book, the mother of three looked at issues relating to people's perceptions, societal norms, and cultural factors, which consequently define 'self-value' for girls and women. She also discussed how she attempted to return to her true self and reinvent her value.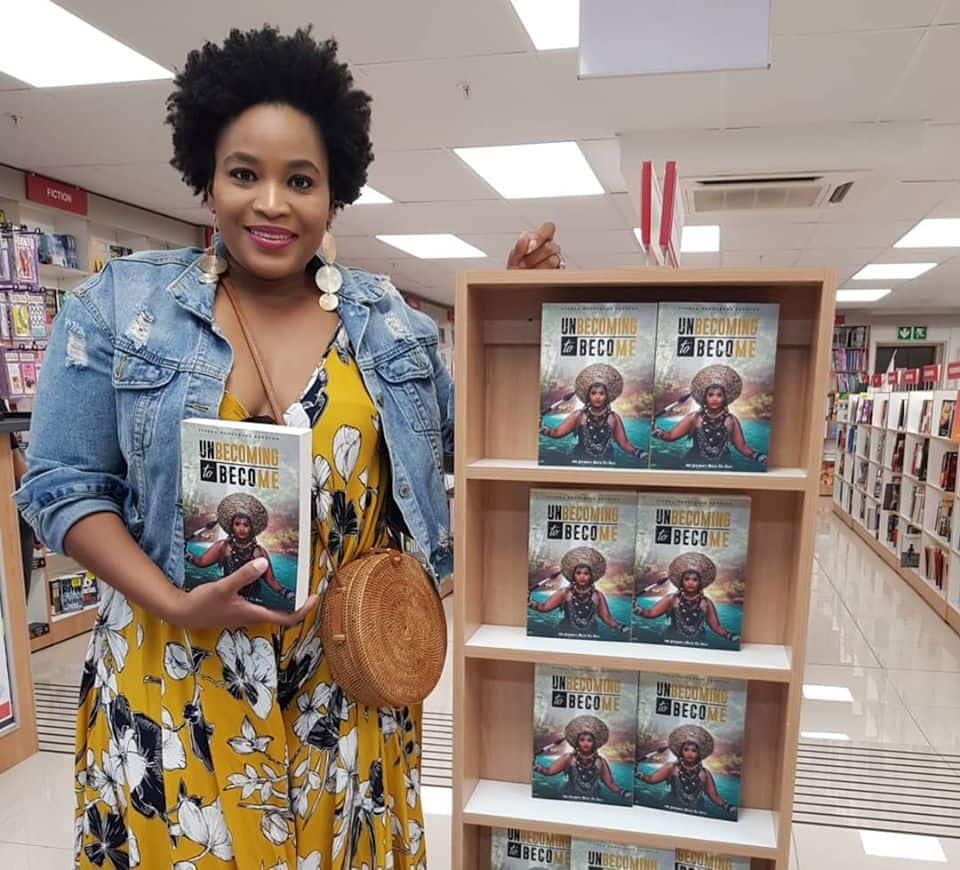 Moreover, in Ayanda Borotho Unbecoming To Become book, she shared her experience as a young girl, how she became pregnant as a young woman, as well as her plight as an artist and mother. In an extract that she released about the book, the actress cum author said, "I was ready to settle with and for someone who required that I dimmed my own light so that I could accommodate his mediocrity. I have since come to the realisation that any man who requires a woman to dim her light for his, is simply not man enough to be in the presence of her light."
READ ALSO: Zenande Mfenyana biography: age, boyfriend, husband, parents, hairstyles, pictures and net worth
Ayanda Borotho TV shows
The star actress has featured in several movies with meaningful acceptance from her fans. She played the secondary role of Busi in the fourth season of the SABC1 series Home Affairs in 2009 before she picked up a lead role as Phumele Zungu in Mzansi Magic Telenovela Isibaya between 2013 and 2014.
Apart from those, the following are some of the shows where the veteran actress has featured. Also, the roles she played and the years are mentioned.
In Generations, she played the role of Thami between 1999 and 2001.
In 2009, she acted as Busi in Home Affairs;
Between 2010 and 2011, she played the role of Gugu in InterSEXions.
Then, Ayanda starred as Musa in Soul City from 2011 to 2012.
In Isibaya, she is known as Phumelele, since she picked up the role in 2013.
Also, since she landed a role on Ambitions in 2018, she stars as Khethiwe.
Ayanda Borotho Instagram
Since the star actress shot into the limelight, she continuously enjoys acceptance from her fans. On her Instagram page alone, she has close to 600,000 followers, which is proof that she is also one of the social media influencers in town. Besides, she is known for her constant motivational speeches to her followers, which could be part of the reasons why she enjoys this level of followership.
Ayanda Borotho has registered herself as one of the most influential icons in South Africa's entertainment industry. With a fantastic track record, she is a personality worth having as a role model. Anyone who wishes to pursue a career in the entertainment industry will find her advice priceless.
READ ALSO: Ian Khama age, children, wife, siblings, parents, education and scandals
Source: Briefly News