If you are a lover of Christian worship songs, there are chances that you must have come across Benjamin Dube songs. As a prominent music artiste in South Africa's entertainment industry, his impact transcends his home country to different parts of the African continent and the world at large. His dynamic and spirit-inspiring mode of worship has made him the favorite artist of many fans of gospel songs.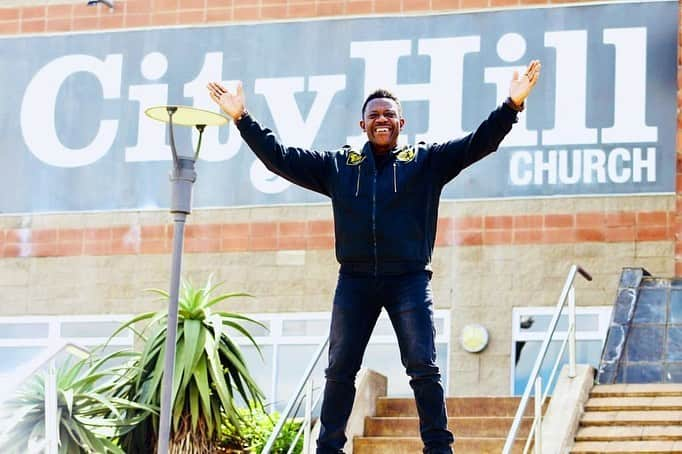 Pastor Benjamin Dube, as he is popularly called, is a reverend, Christian leader, Gospel musician, music producer, father and mentor to so many young musicians in South Africa and beyond. As a South African Gospel legend, worship is a spiritual activity that he grew up with. Interestingly, as at the age of nine years, the young talented Benjamin had started playing the guitar. His stories of greatness will inspire you.
Benjamin's profile summary
Full name: Benjamin Dube
Date of birth: 23rd of January, 1962
Age: 57 years
Zodiac sign: Aquarius
Place of birth: Johannesburg, South Africa
Gender: male
Marital status: Married
Nationality: South African
Parents: Evangelist Benjamin(SNR) Dube (father) and Grace Dube (mother)
Spouse: Thabile Dube
Children: Four sons
Benjamin Dube background information
Benjamin Dube was born in Johannesburg, South Africa to a Christian family and happens to be the youngest of five siblings. His father was an evangelist and guitarist, while his mother was a singer in the Assemblies of God church headed by the late Bishop Nicholas Bhengu. Right from his childhood, Benjamin was passionate about music and learned how to play the guitar, drums, and bass guitar.
READ ALSO: Thabang Makwetla age, wife, education, qualifications, party, previous office, restaurant, speech, house and contact details
His music career
By the age of twelve, Benjamin started singing alongside his older siblings in the church, and they became known as the Dube Family singers. But unfortunately, things would forever change for the Dube's family when their patriarch and father was gruesomely murdered in 1976. This led the family to tour the Netherlands, where they sang and shared stories of their father's death. Afterwards, Dube's family released an album titled "Vader Vergeef," which means "Father Forgives."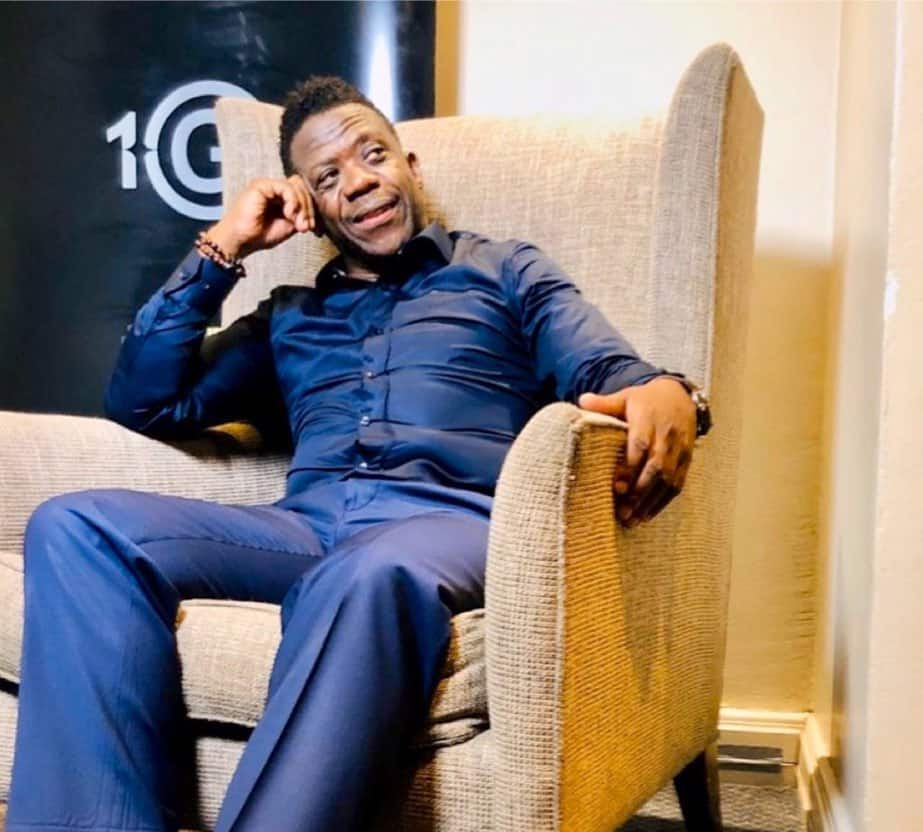 Later, Benjamin Dube began his ministerial calling and solo music career with the release of a successful song titled "High Spirit" in 1986. Interestingly, he went on to release over a dozen successful Gospel albums over the years. Also, the anointed reverend founded High Praise Center, a non-profit organization, located in Boksburg, Johannesburg. The High Praise Center, inaugurated in 1994, has over 2,000 members and has helped to address the spiritual needs of men, women, and children.
How old is Benjamin Dube?
The gospel singer and pastor Dube was born on the 23rd day of January 1972, which means that, at the moment, he is 57 years old and would be celebrating his 58th birthday soon.
Benjamin Dube wife
Who is Benjamin Dube married to? Despite his success as a gospel singer, it is unfortunate to know that Pastor Dube has had two failed marriages before getting married to his current wife, Thabile Dube. Besides being supportive, the dark-skinned beauty has brought joy and stability to his life and ministry, no doubt.
Benjamin Dube children
Since his union with Thabile, the marriage has been blessed with four beautiful children: Mangi, Buhle, Sihle, and Mthokozisi Dube. Interestingly, three of Benjamin Dube sons are members of a gospel music group known as "The Dube Brothers".
Before they formed their group, they started featuring in their father's albums, and as Mthokozisi would recount later, he said: "Working with our father has taught us to stay humble and focus on the work that the Lord has given us." In 2013, they released their debut album titled "Step Up".
Benjamin Dube albums and songs
Since the release of his hit single in 1986, the South African Gospel artiste has several songs and more than sixteen albums credited to his name. Some of Benjamin Dube songs, including Ngiyakuthanda, Wena Uyingcwele, Yebo Linamandla, and I Know Only You were instant hits.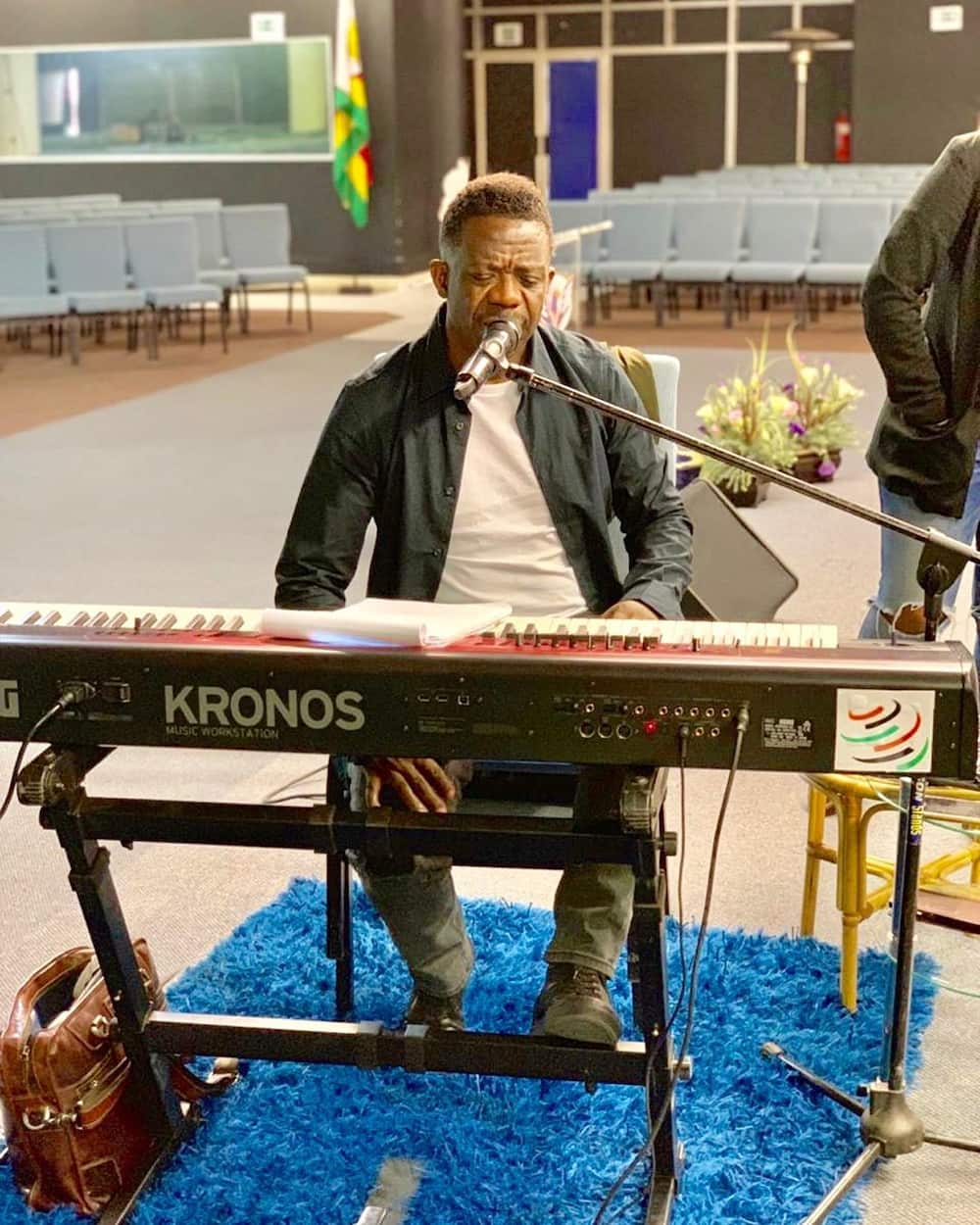 READ ALSO: Josef Zinnbauer age, measurements, football career, qualifications, teams coached, trophies, record, Instagram and net worth
Benjamin Dube new album titled Glory in His Presence is another groundbreaking soul-lifting album capable to ushering one into the spirit realm. Since the teaser was uploaded to the YouTube channel on the 20th of September, 2019, it has been viewed more than 26,000 times. Here are some of the songs that the talented gospel music artiste has released so far:
In His Presence
I Feel Like Going On
Worship In His Presence
Oh! Bless Our God
Looking Back
Praise The Lord – The Collection Vol. 1
The Best Of (Live)
Healing In His Presence
You Blessed Me Still
Sanctified in His Presence
High praise explosion 2002
Renewal in His Presence
Love Africa
For Every Mountain… Thank You
All Time Favourites (vol. 1 to 3)
Eh Yahweh (Live)
Spiritual Celebration (vol. 1 and 2)
Feel like going on
Benjamin Dube record labels
With a successful music ministry spanning for years, music ministerial visionary Benjamin has had the privilege of signing deals with the New York-based Harmony Records. Then, under Epic Records Label, he recorded his first live album – "I Feel Like Going On" and consequently sold over platinum in South Africa alone. More so, the reverend owns the Dube Connection cc, a music label affiliated to SonyBMG and Spirit Music.
Benjamin Dube Instagram
Just like other public figures of his status, Benjamin is very active on social media platforms, including Instagram. He regularly posts pictures of himself, family, and ministries to the delight of his followers. Currently, his official Instagram page, @revbenjamindube, has more than 141 thousand followers.
Besides being a successful gospel artiste and inspiration to younger musicians, Benjamin Dube has achieved so much for himself and made a name as one of the renown Gospel musicians that South Africa has produced. Then, as a speaker and Senior Pastor of High Praise Ministry, he has shared the stage with the likes of Bishop Tudor Bismark, TD Jakes, John Francis, Kirk Franklin, and many other renowned speakers and musicians.
READ ALSO: 10 best Benjamin Dube songs 2018-2019