Mary Chiwenga is a former model in Zimbabwe. She came to the limelight after she married Constantino Chiwenga, the Vice-President in 2011. She has been at the forefront in engaging in philanthropic and charitable acts in the country.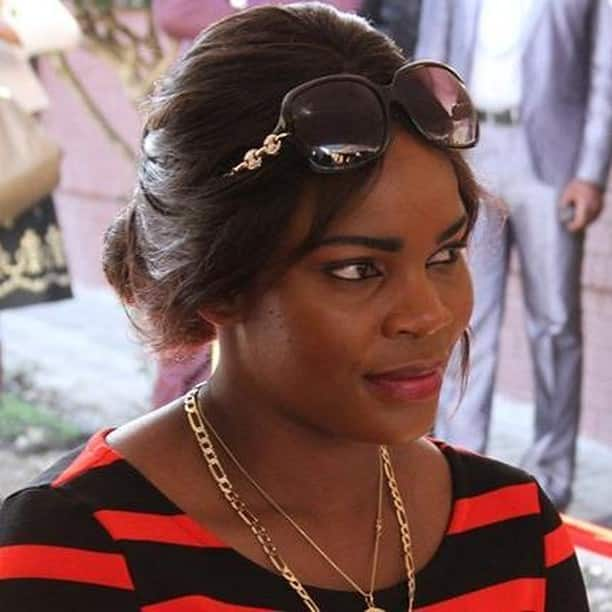 Mary is renowned for her excellent sense of style and wear. Her fashion sense is top-notch, as seen from her outfits. She believes that her way of dressing defines her, something which she cannot change for the sake of others.
Mary Chiwenga profile summary
Full name: Mary Chiwenga
Year of birth: 1983
Mary Chiwenga Age: 36
Marital status: Married
Gender: Female
How old is Mary Chiwenga?
The ex-model was born in 1983, and she is 36 years old. Her father is known as Kenny Mubaiwa, who is the chairman of the Dynamos Football Club.
Career
She is a former model. In 2018, Chiwenga wife resigned from her position as a chairwoman and patron of the Miss Zimbabwe Trust. All this was in pursuit of other interests in her life, such as engaging in charitable and philanthropic work.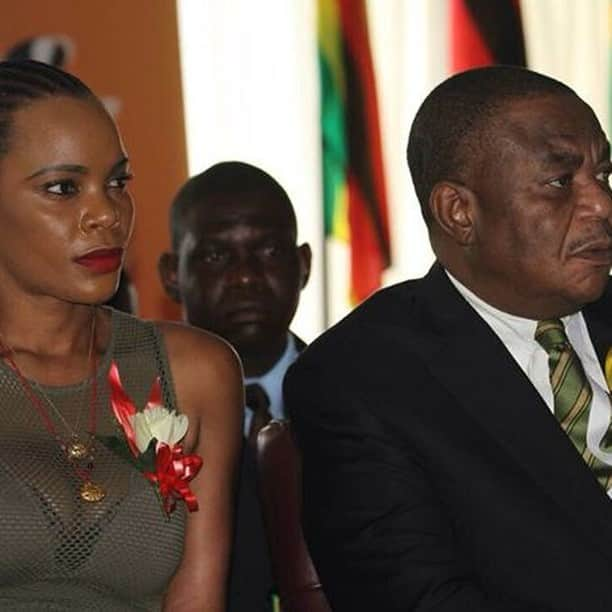 Marriage
She is married to Zimbabwe's Vice-President. Mary Chiwenga was earlier married to Shingi Kawondera. Shingi Kawondera and Mary Chiwenga divorced in 2011 and went their separate ways. She has six children; however, Mary Chiwenga children names are not known to the public.
Lifestyle and tattoo
According to her, her husband also likes her way of dressing. She has a tattoo on her arm, which she got in the early 2000s, and she will be having it removed at the wish of her husband.
Mary Chiwenga on being sued
After her divorce with her former husband, he has since sued her on the grounds that his signature was forged to facilitate their divorce. This was in a bid to marry the current Vice-President of Zimbabwe. He has sued her for a total of $700 000. Shingi Kawondera is a footballer for CAPS, where he is a striker. According to her former husband, he was not around when his marriage was nullified.
Mary Chiwenga controversial life
Jocelyn Mauchaza Chiwenga, the Vice-President's ex-wife, is also suing Mary for an amount of $40 million. According to her, Mary and her now ex-husband had already planned their union while they were still together with her ex-husband. Their actions caused her unbearable pain.
Mary Chiwenga husband's health
Constantino Chiwenga, the Vice-President of Zimbabwe, has not been in the best health condition. Reports say that he has been in and out of the hospital for an undisclosed ailment. He has been seeking medical treatment in China, India, and South Africa. The presidential spokesman reported that the Vice-President had been airlifted to China, where he had undergone an operation.
READ ALSO: Millions of Zimbabweans go hungry: Expert says corruption to blame
Mary Chiwenga scandal
The President of Zimbabwe has been on the verge of fighting corruption in the country. Emmerson Mnangagwa wife is the first lady of Zimbabwe. In line with this, Mary was arrested over claims of money-laundering as well as externalization of foreign cash.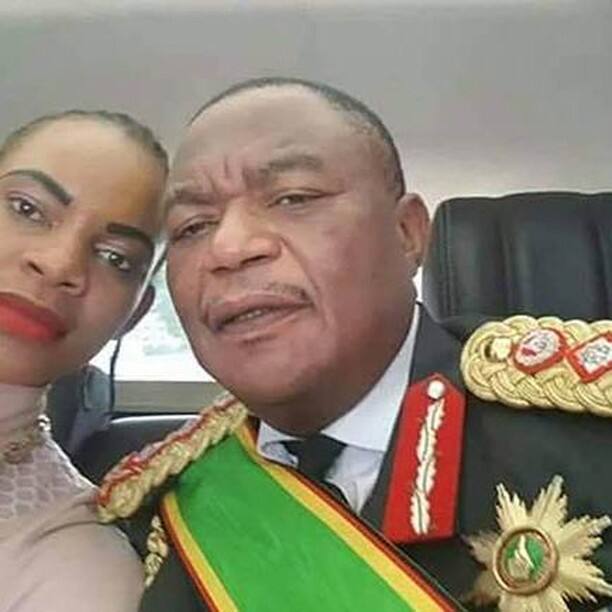 At the same time, her relationship to the Vice-President is said to be on the rocks since Constantino was flown to South Africa for treatment. The Zimbabwe Anti-Corruption Commission spokesman confirmed that she was picked up by the ZACC officials to assist in the ongoing investigations.
READ ALSO: Eskom's supply to Zimbabwe remains uninterrupted despite load-shedding
However, the tables just turned for Constantino's estranged wife as she is freshly accused of attempted murder on him. According to the state, she plotted to kill him by unplugging his life support system tubes when he was admitted to a hospital in South Africa. This happened at Harare Magistrate's Courts, where Mary appeared and was ordered to be remanded for up to 30th December.
Mary Chiwenga philanthropic acts to the people of Zimbabwe are something that the people of Zimbabwe hold close to their hearts. This is despite the current charges that she is facing against her estranged husband. We can only wish her well and wish the Vice-President a quick recovery.
READ ALSO: Wife of Zimbabwe's Vice President arrested: Facing fraud charges