10 Best African dog breeds pics and origin (with photos)
Dogs are believed to be man's closest friends. Most people keep them for different intentions. Some people keep them for their safety, while others keep them for companionship. Their breed type and characteristics influence their functions. How about gaining insight into the different African dog breeds?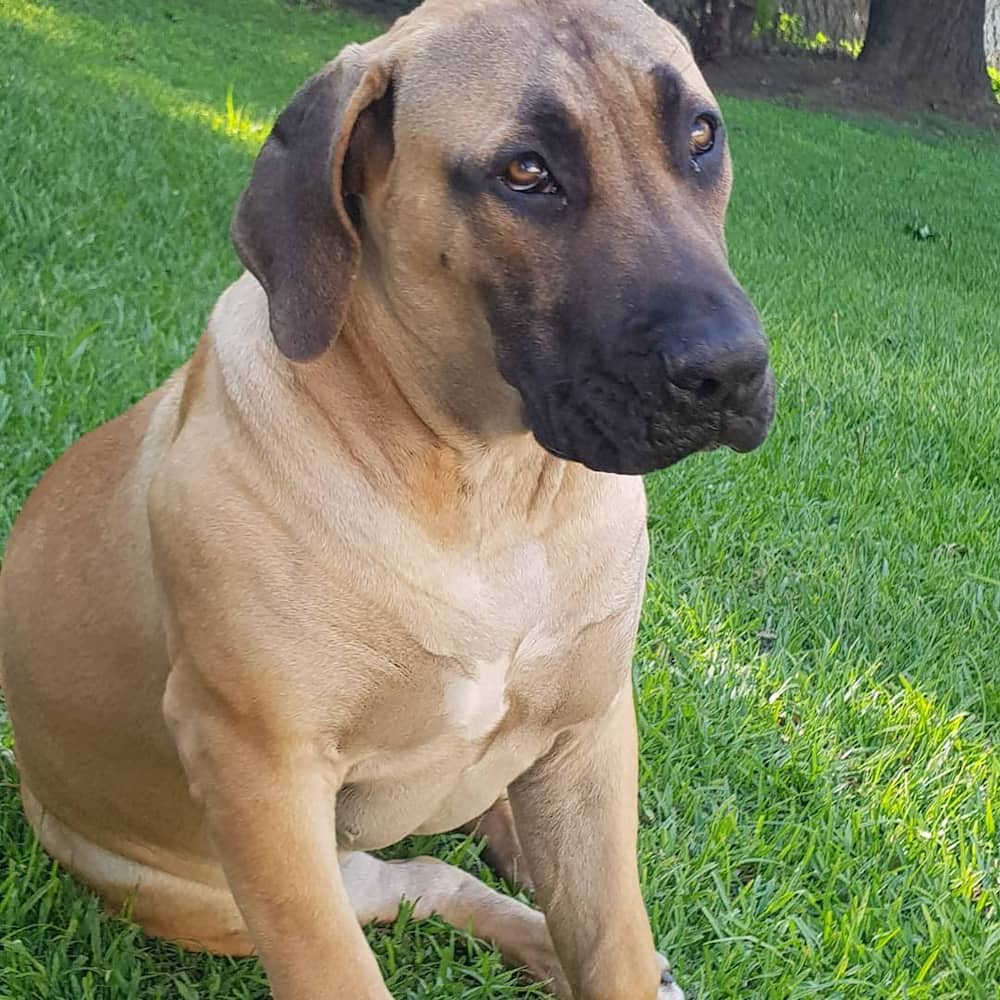 Did you know that Africa is the origin of some of the most popular dog breeds? Some of the common species like the Boerboel originally come from South Africa. There are a bunch of other species that originate from different parts of the continent. You might want to know more about the best African dog breeds.
African dog breeds
What kind of dogs are in Africa? This list provides details on the distribution of the different breeds and their origins.
READ ALSO: Dog puts car into reverse, drives in circles for almost an hour
South African dog breeds
These are the different breeds that hail from South Africa:
1. Boerboel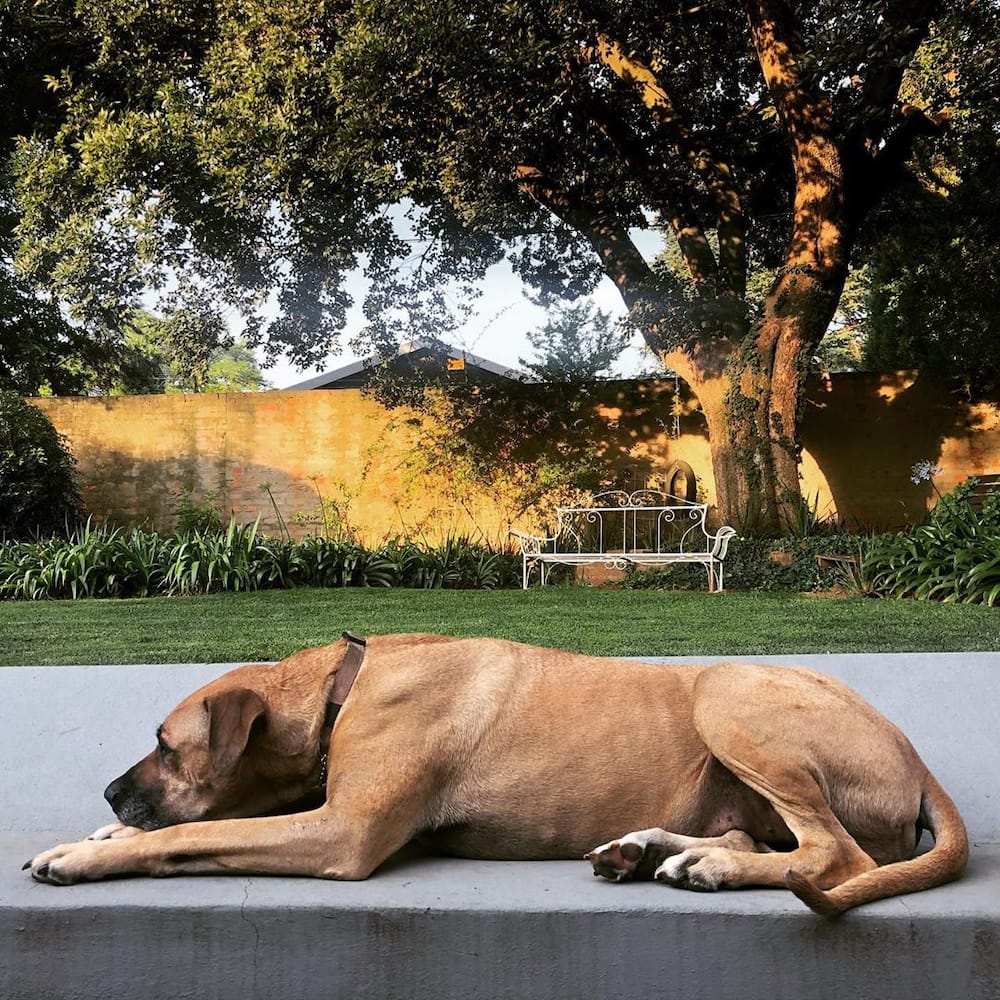 The Boerboel, pronounced as boo-r-bull, is an enormous mastiff that originates from South Africa. The ''Boer' in Boerboel means 'farmer' in Dutch, while the 'boel' is the slang name for a dog. It is known to be one of the strongest and most powerful guard dogs. This is a species that requires its owner to be patient when it comes to training; otherwise, it might end up devouring anything and anyone. With the kind of training, Boerbels tend to portray a calm nature, especially to its master.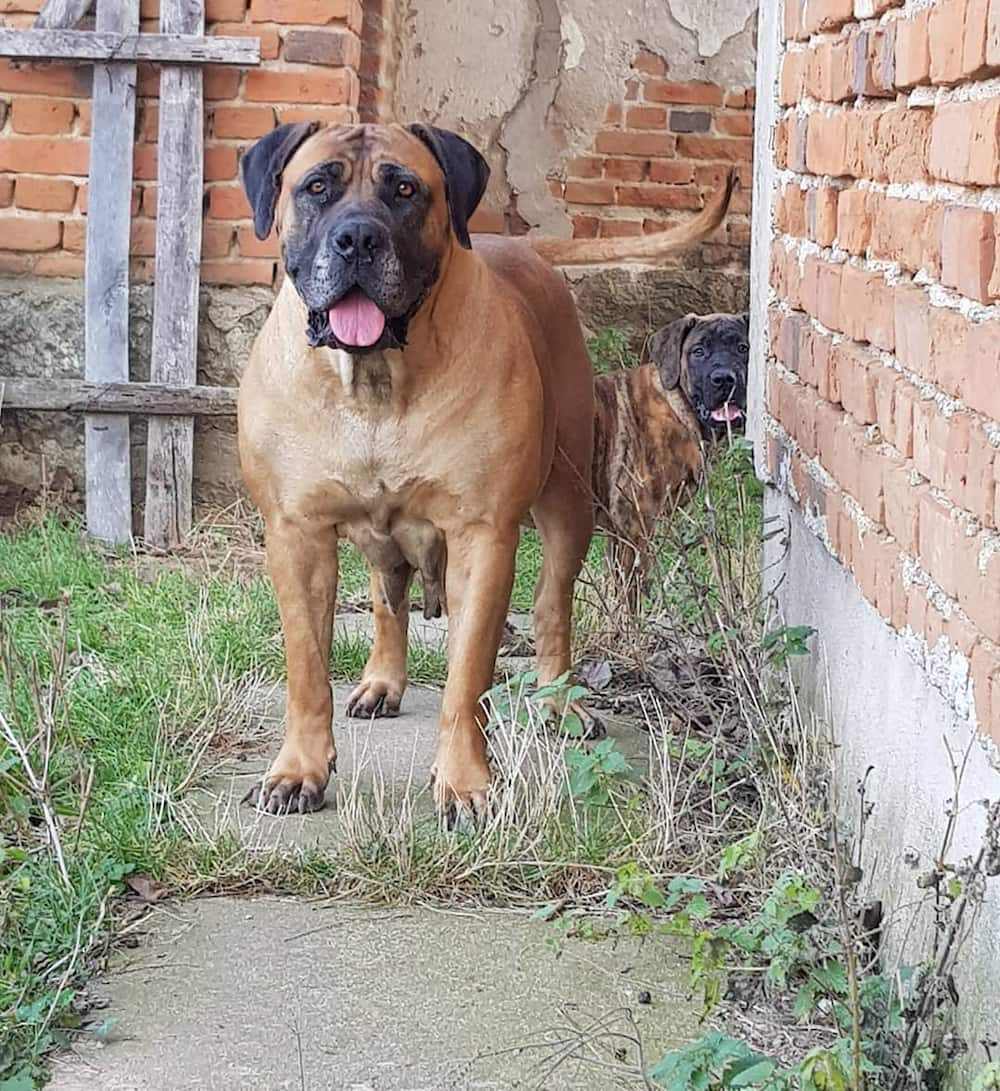 Boerboels have an average weight of 80 kgs and their legs grow to an average height of 22 to 27 inches. Unlike most dogs from the continent, Boerboels can be very calm and friendly with children. They are also quick to get attached to their families, and they might be fussy in new environments. If you are looking for a fierce species, you should consider Boerboels.
2. Rhodesian Ridgeback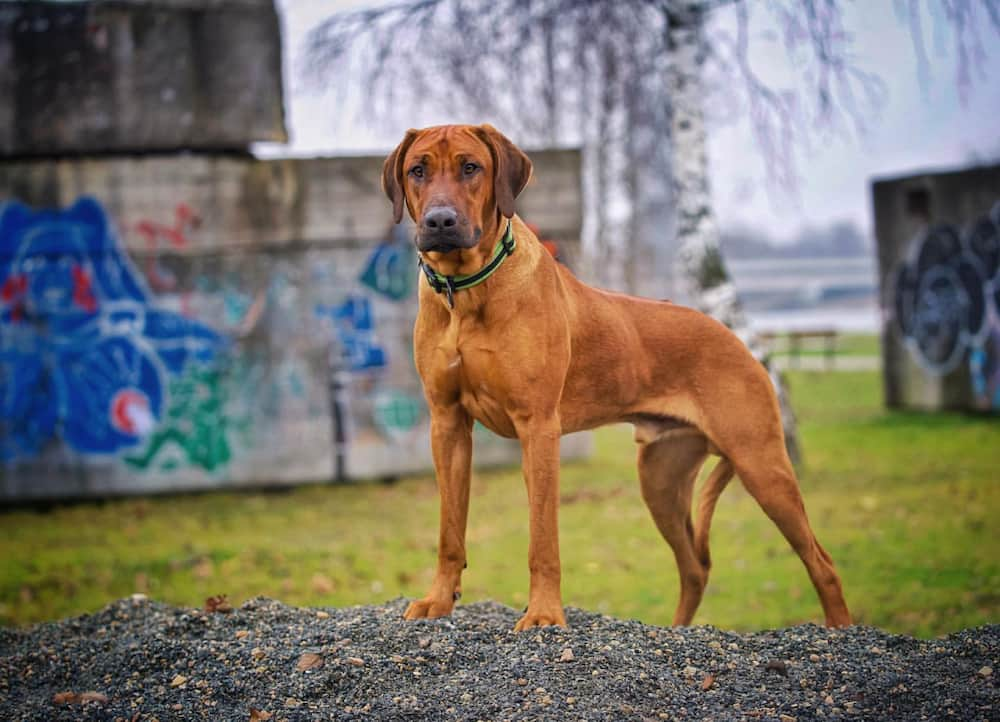 Have you ever heard of the tale of the dog that can take down a lion and stopped to ask, what breed of dog hunts lions? The Rhodesian Ridgeback is the beast that is capable of that. Needless to say that it is one of the most fierce African hunting dog breeds.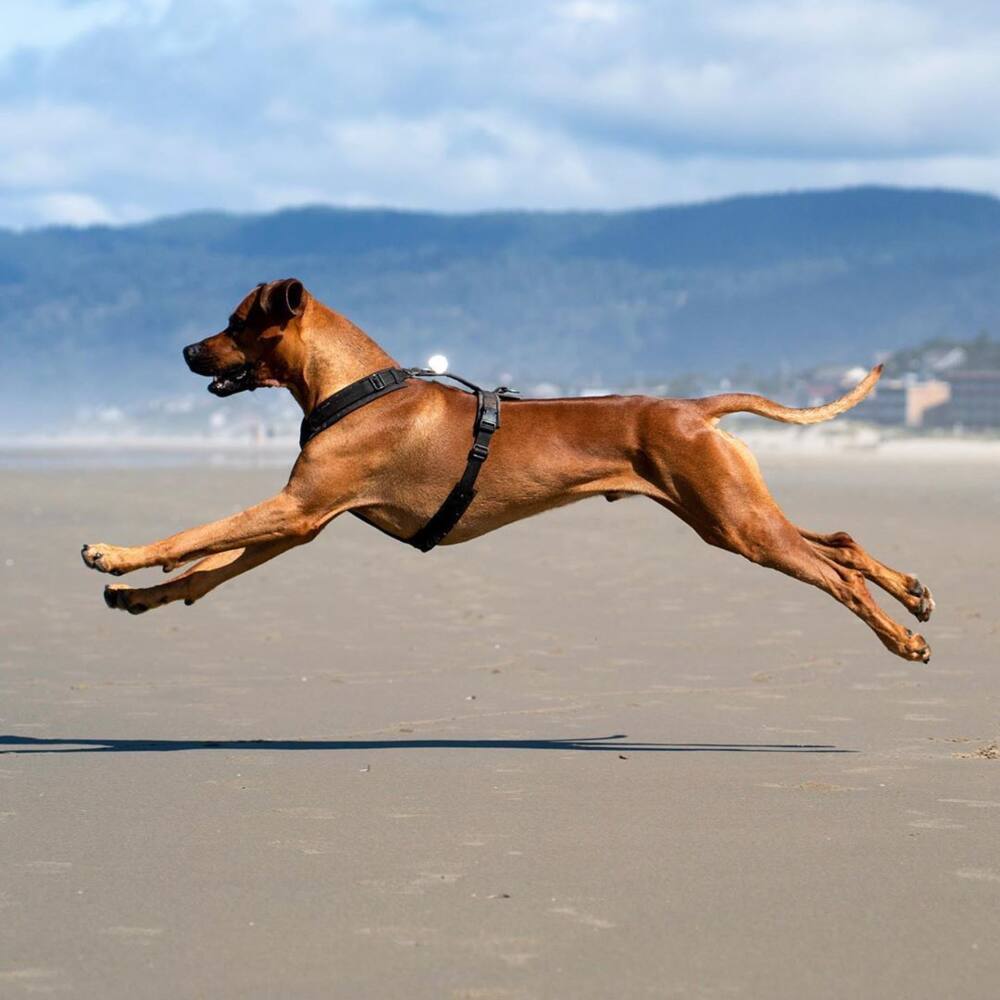 This species is believed to have resulted from a crossbreed of European mastiffs and the local Khoikhoi dogs that used to have a raised back. It weighs an average of 45 kgs. This breed is fierce and territorial; hence, it could be troublesome for strangers. Most people prefer this species for hunting, although some people have entrusted them to guard their homes. If you are planning on having this beast at home, you ought to devote enough effort to train it.
3. Africanis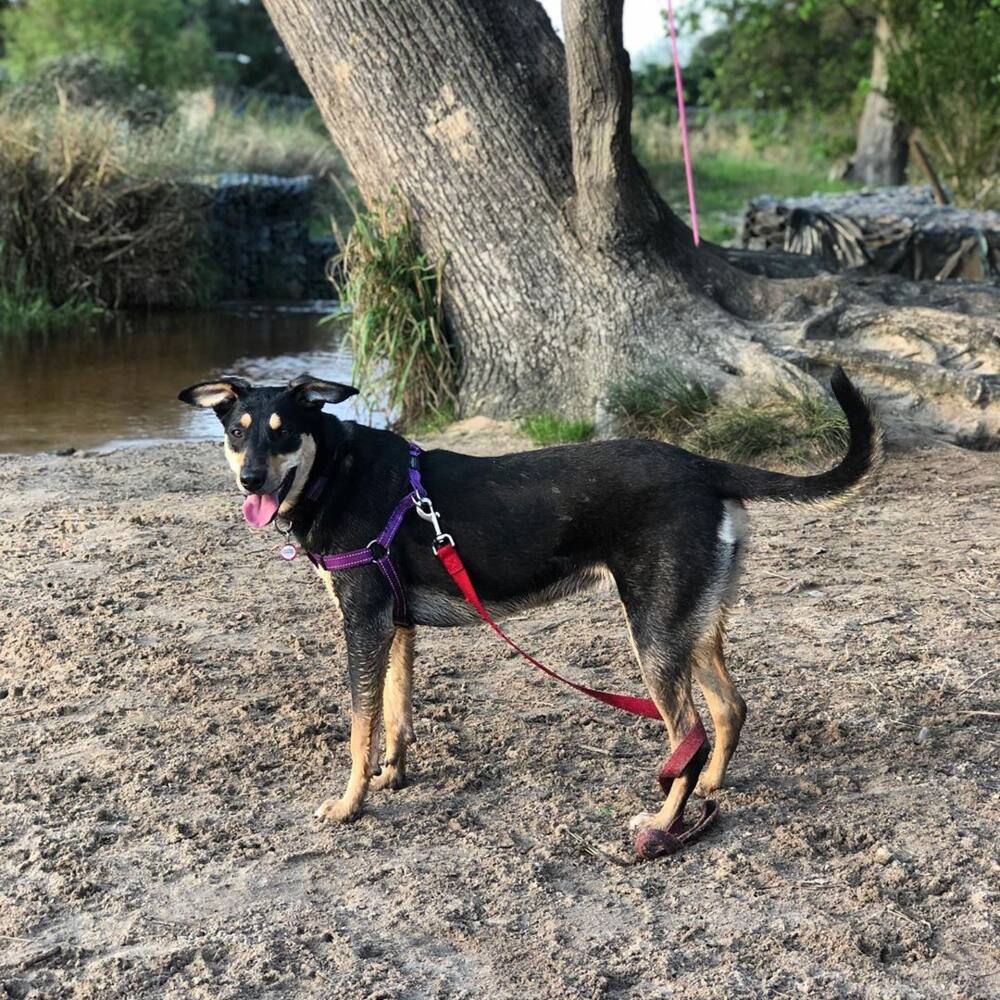 Africanis is believed to be a true dog of Africa as it was bred in the continent. It is a South African dog species that is known for its reliable hunting skills. This breed is also famous for its skills as a guard dog, as it is overprotective of its territory.
This breed has long and thin curving tails. Even though they are territorial, they are good at forming a good bond with their masters.
Other African dog breeds
These are the other breeds and where they are found:
4. Sloughi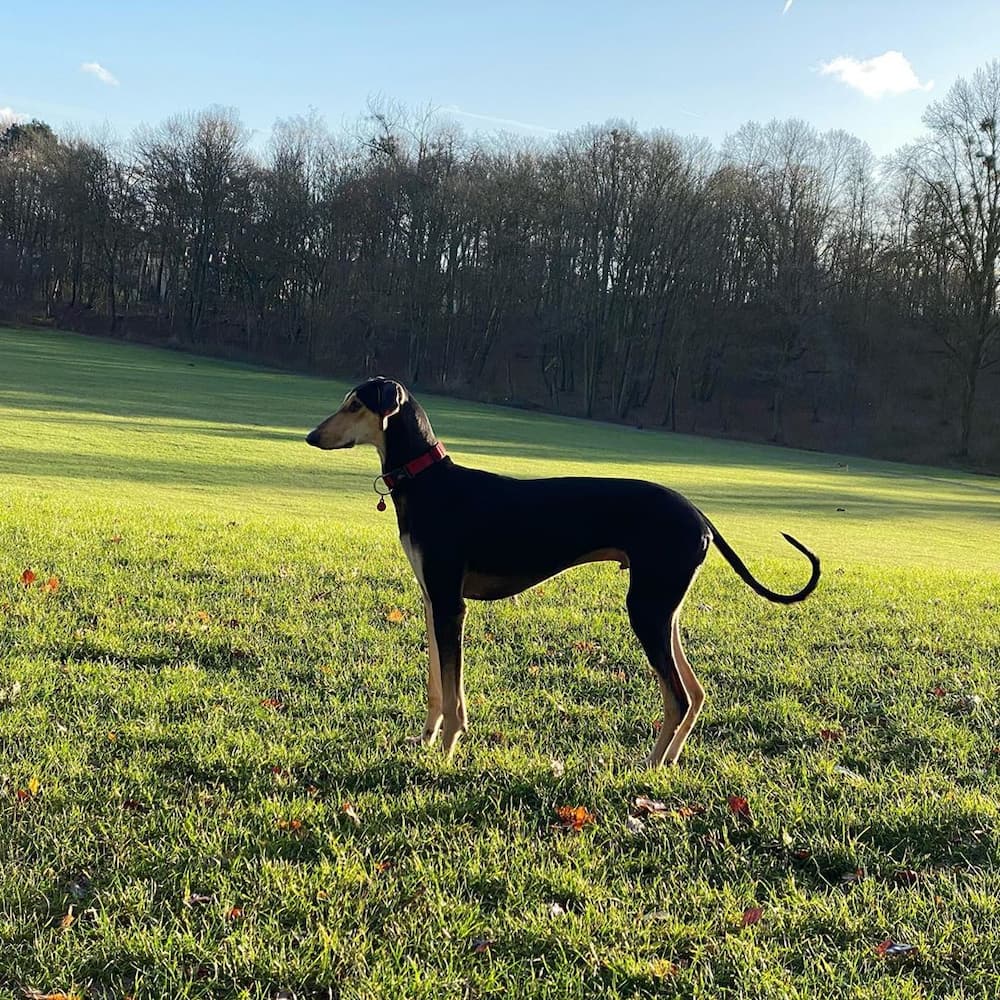 Sloughi is one of the most ancient big African dog breeds. It traces its roots in the northern regions of the continent. Sloughis have a reputable hunting skill because of their speed. They also have good eyesight, which compensates for their poor sensing ability.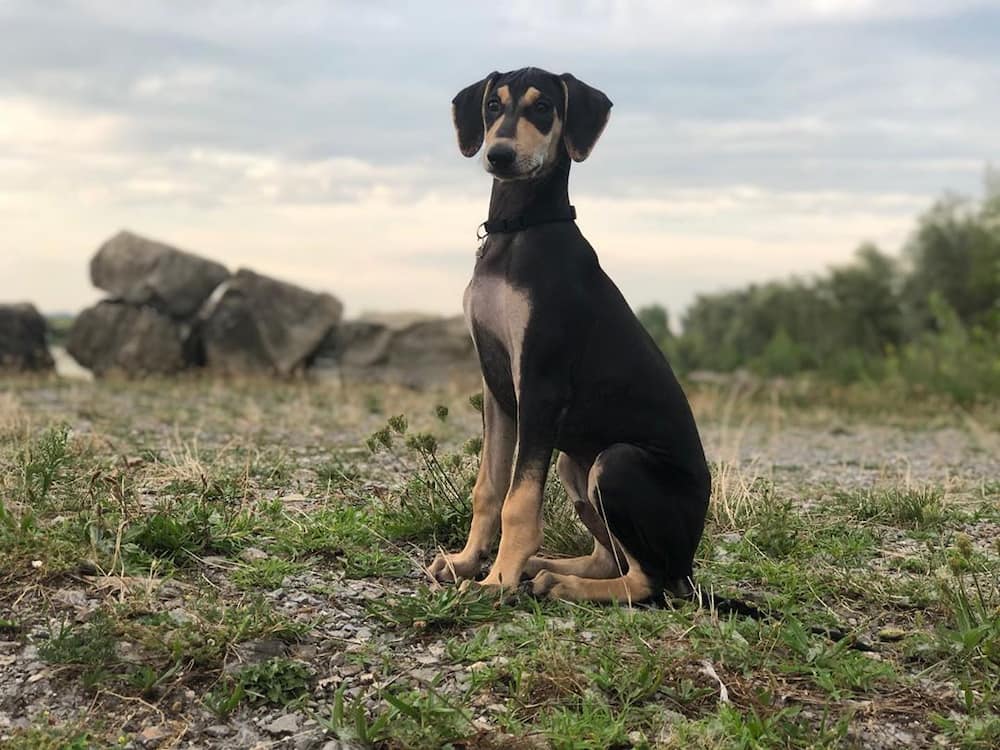 Sloughis have a relatively lean body, which is characterized by a deep chest and long legs. Unlike most species, Sloughis are more reserved and tend to get too attached to their owners. They stand as the most sensitive species that thrive best in peaceful homesteads.
5. Azawakh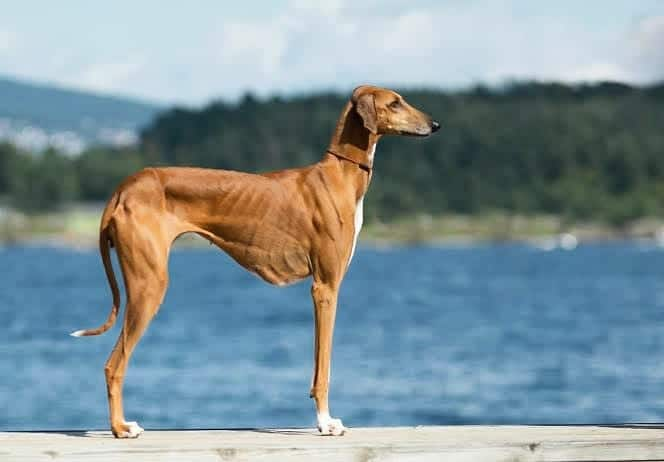 Azawakh, pronounced as oz-ah-wok, is a rare kind of dogs. This bred is, however, believed to have originated from the western part of the continent. Azawakhs are common in Mali and Niger where they are ideal for hunting because of their high speeds.
Azawakhs tend to have a lean and thin stature with a relatively long tail and a deep chest. They are not feeble as their long frames make them look. They make the most out of their speeds to go after antelopes and gazelles. Azawahs have a reputable personality of being calm and too friendly to their owners.
6. Aidi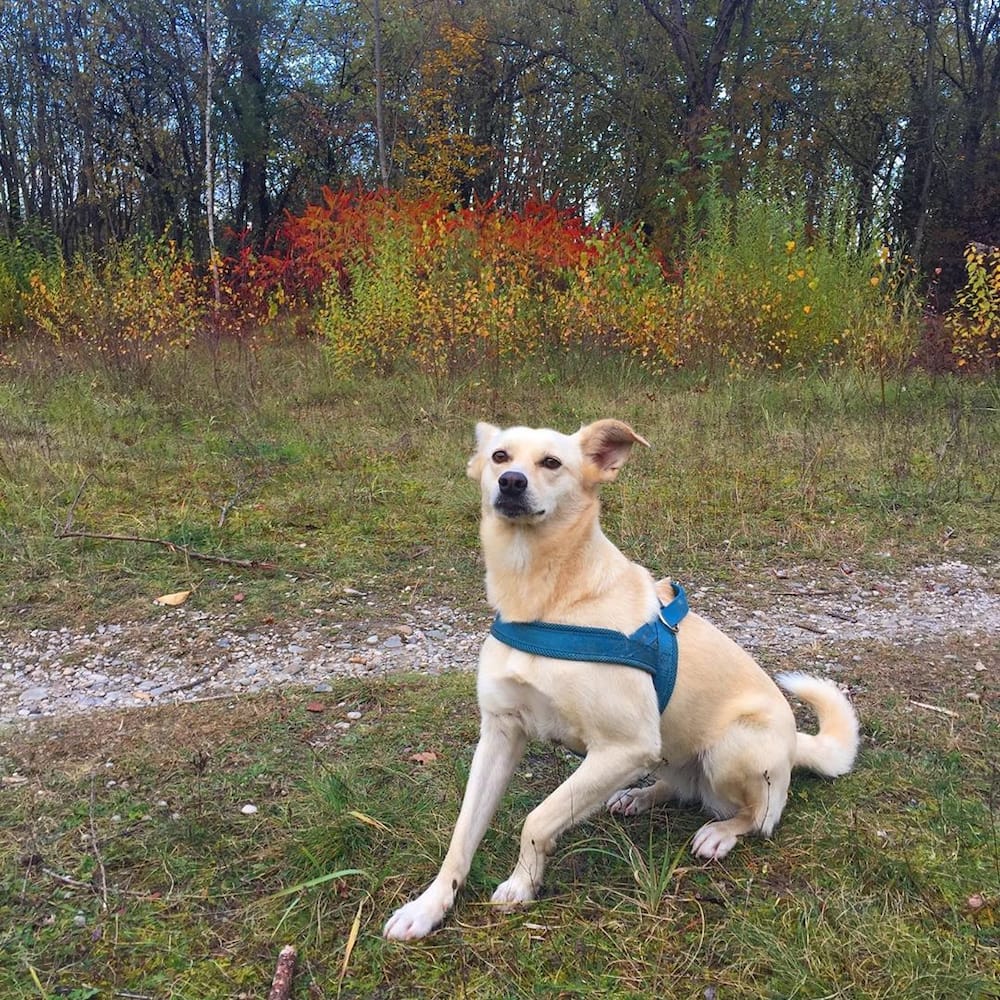 Aidis are fearless species that are believed to have originated from the Atlas mountains in Morocco. They have a characteristic of being custodians of their owner's property because of their energetic nature.
Aidis have a medium-sized body that weighs an average of 20 kgs. They grow up to a height of 25 inches and tend to have a thick coat, which makes them adapt to cold weather.
7. Basenji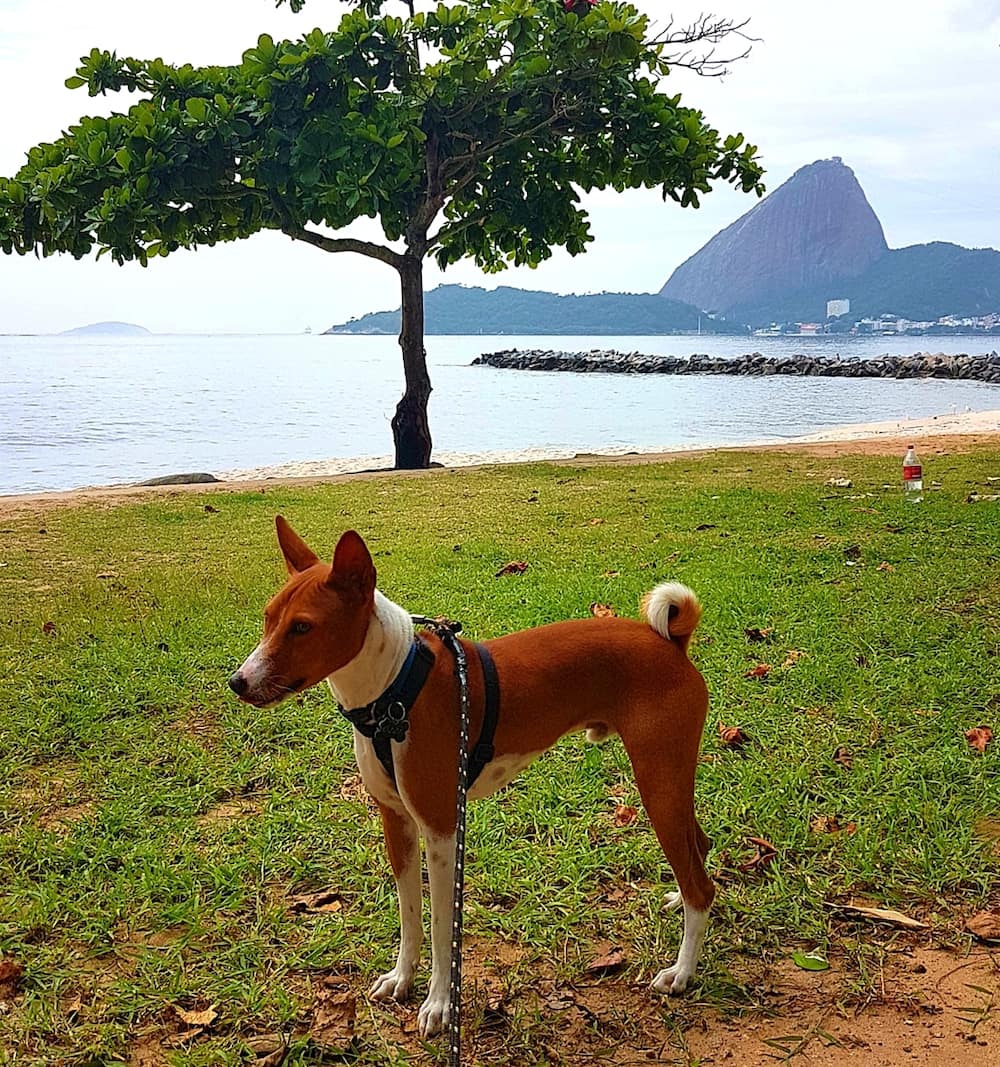 Basenji is one of the world's oldest dog species. It originates from the Congo basin, where it was bred as a hunting dog and would prey on smaller animals. This explains why it is aggressive. Most people refer to Basenji as the barkless dog from Africa. This is so because it makes weird sounds because it has a curved larynx.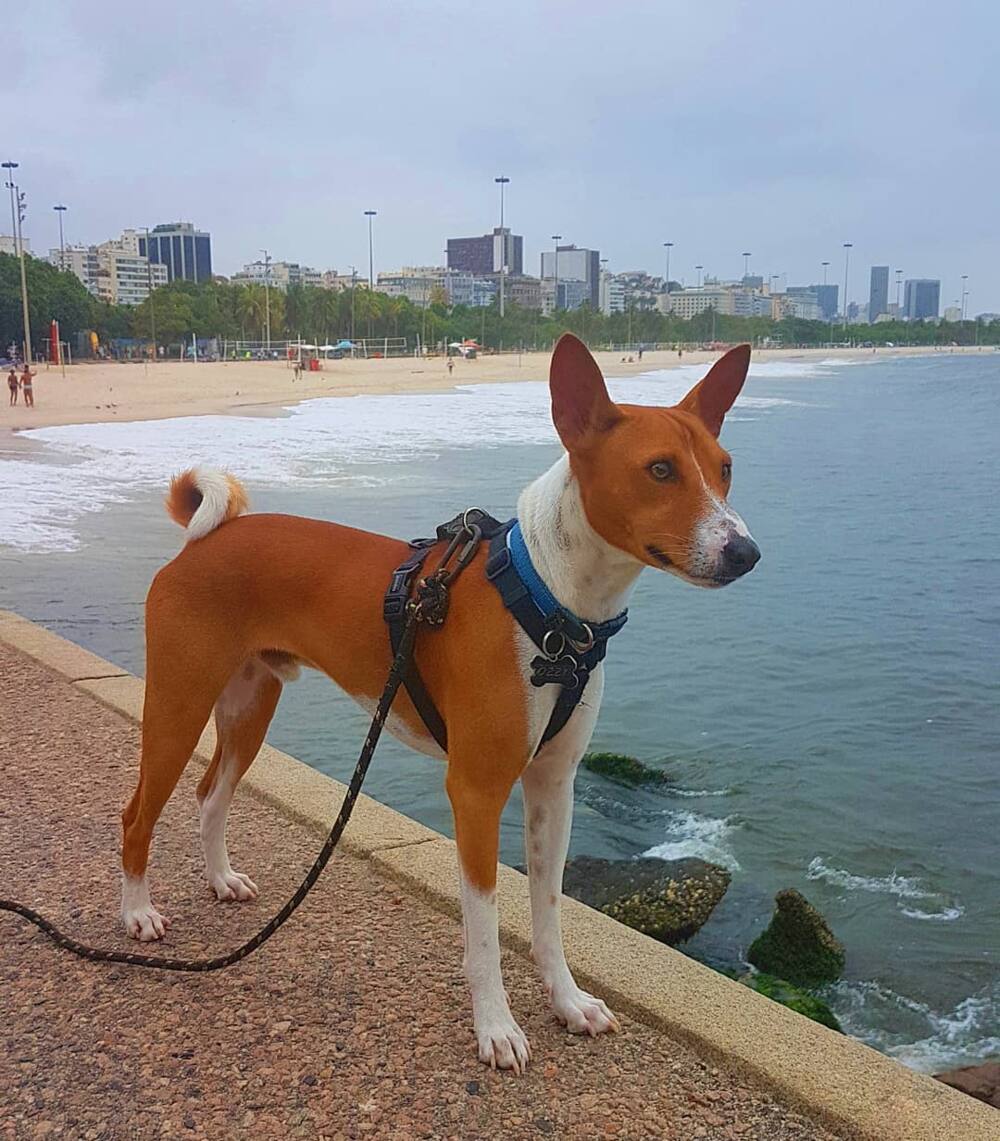 Basenji is in most cases referred to as a hunting dog breed, as they are characterised by small bodies that weigh between 9 and 12 kg. They are a very aggressive species. The other distinctive feature that they have is their curly tails. They also have relatively big ears; hence, they tend to be more attentive.
The one thing that makes them a con is that they are difficult to train; hence, they tend to be problematic because of their aggression.
8. Coton De Tulear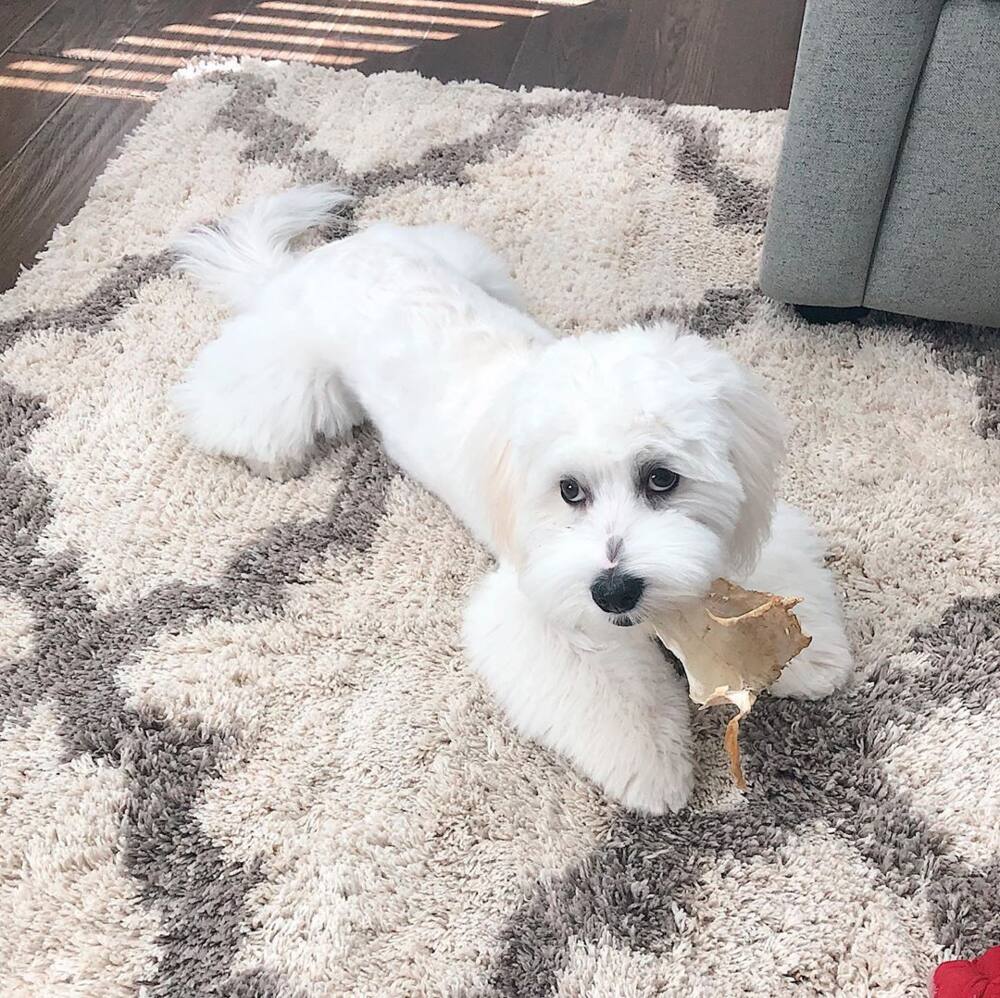 This is one of the hairiest species. It derives its name from the term cotton which is a reference to its furry body. They are believed to have originated from Madagascar. However, there is a narrative that they were brought into the country from overseas. It is not clear whether this narrative is real. This makes most people believe that they are not an African dog breed.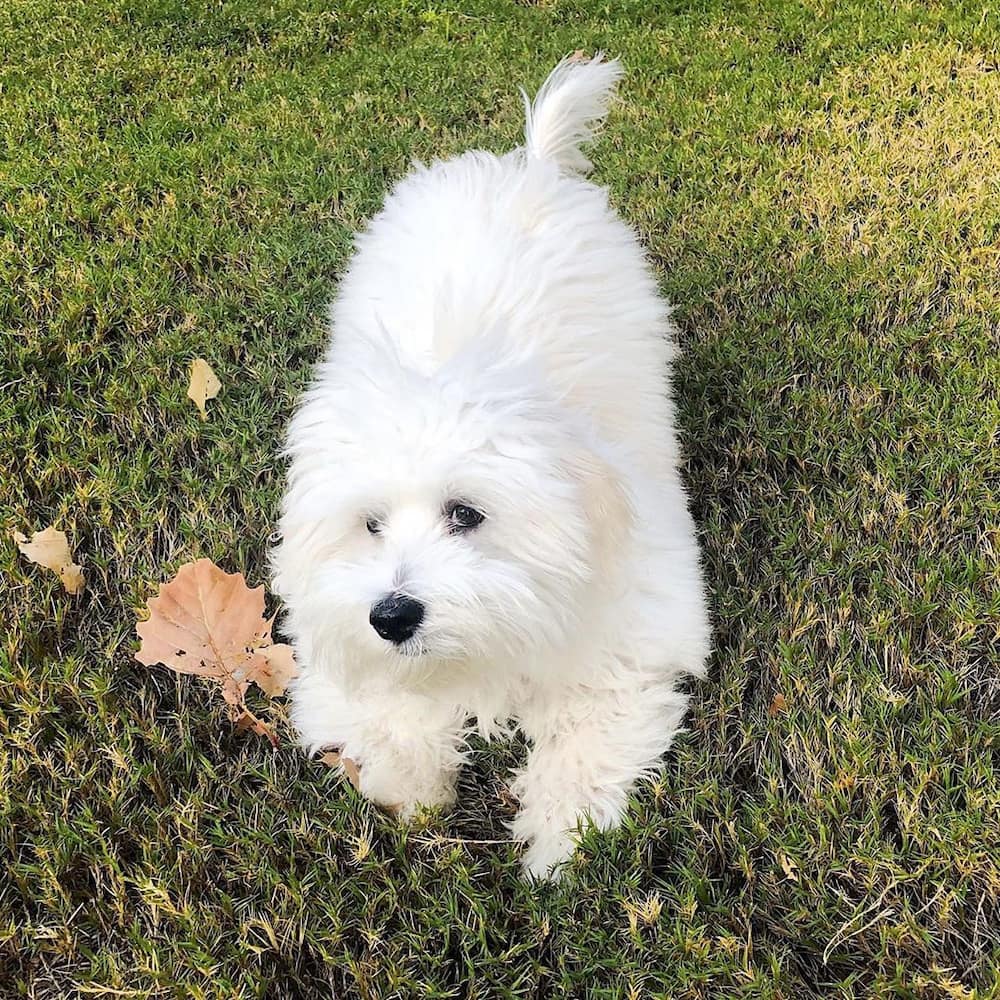 Coton De Tulear is tiny in stature. However, it is amicable and calm. It tends to get attached to its masters.
9. Chinese Crested Dog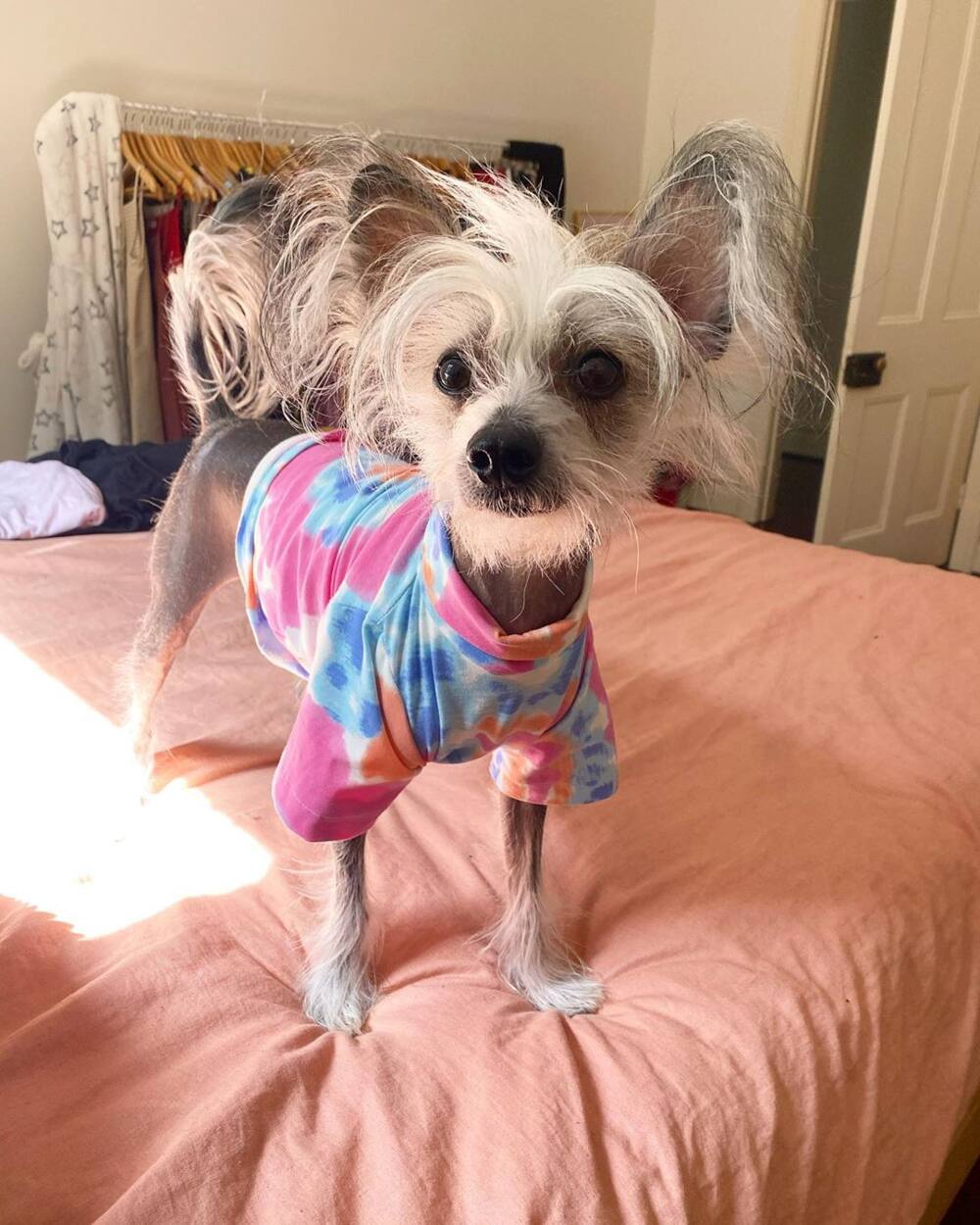 This is a small-sized dog that is believed to have originated from Africa. It is believed to have a history of being called the African Hairless Terrier. It is, however, not clear whether this is true. The Chinese Crested dog is in two species, the hairless one and the one that has a thick layer of fur.
Chinese Crested dogs tend to be smaller in stature, weighing an average of 5 kgs. Most people consider them as toy dogs because of their lively and affectionate character.
10. Abyssinian Sand Terrier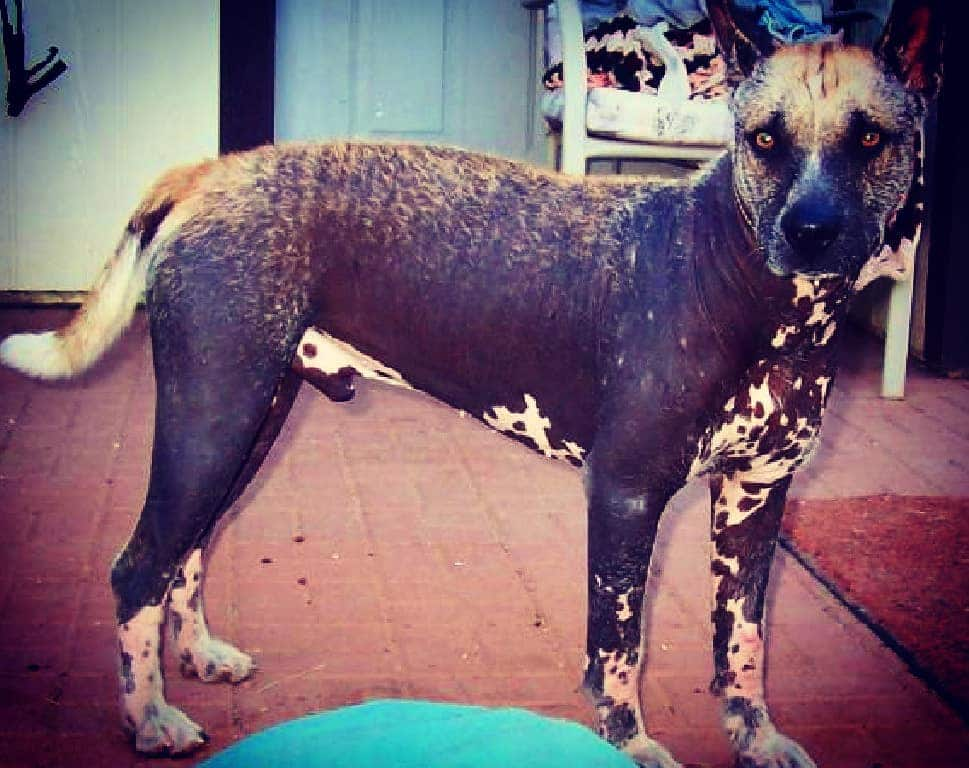 This is one of the unique African dogs as it is hairless. Unlike its stature, the Abyssinian Sand Terrier tends to be friendly to its master. It could be aggressive when it senses a potential threat.
The Abyssinian Sand Terrier has an average weight of 15 kgs and a height of 20 inches. It also tends to have dark skin that is patched. They are difficult to spot outside the continent and are believed to have the same origin as Chinese Crested dogs.
This comprehensive list of African dog breeds not only provides their names but also the characteristics of the species and how they relate to human beings. Now you can choose your favourite dog for your family.
Check this out:
"They throw out dogs like old rugs", says a dog rescuer Sasha. "We are shocked by the cruelty of the dog owners who get rid of their pets like everyday items." This video tells three heartbreaking dog rescue stories from a shelter in Europe.
Source: Briefly News