Gervonta Davis bio: kids, net worth, assault charges, cars
Gervonta Davis has wowed many by his impressive professional record. Boxing fans are always looking forward to his fights to see whether he maintains his record. So far, he has maintained a clean undefeated lightweight record and is a proud father with an interesting past and a promising future.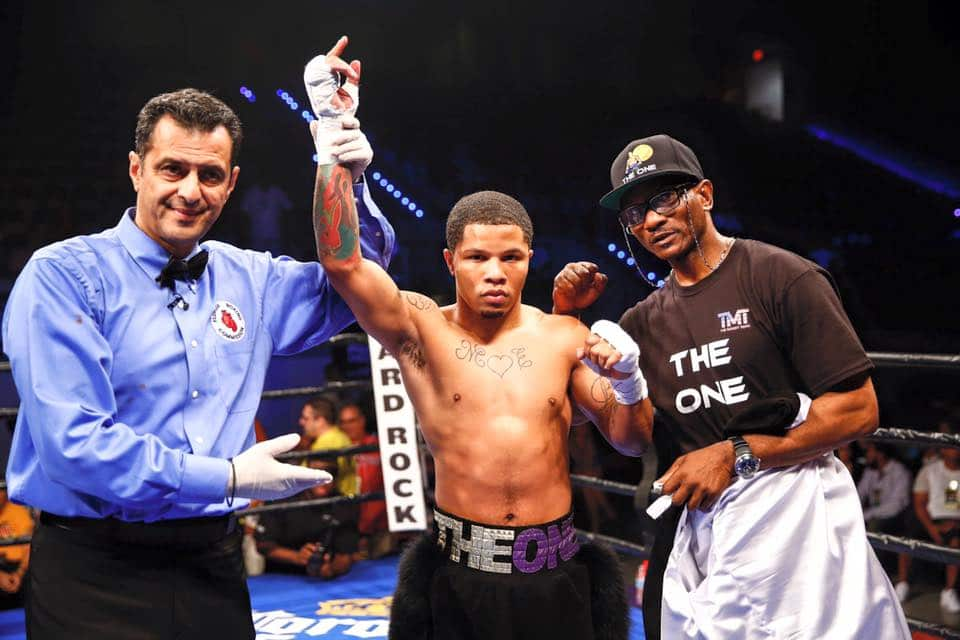 Gervonta 'Tank' Davis is a professional American boxer who currently fights in the lightweight division. The young, energetic boxer has risen to prominence following several wins in fights he has been involved in. He follows Floyd Mayweather's footsteps to become the great fighter that Mayweather is. Below is a biography of Gervonta Davis.
Gervonta Davis profile summary
Birth name: Gervonta Davis
Nickname: Tank
Date of birth: November 7th, 1994
Age: 25 years old
Star Sign: Scorpio
Parents: Garrin Davis (father), Kenya Brown (mother)
Weight: Super featherweight, lightweight
Height: 166cm
Stance: Southpaw
Nationality: American
Ethnicity: Multiracial
Career: Professional boxer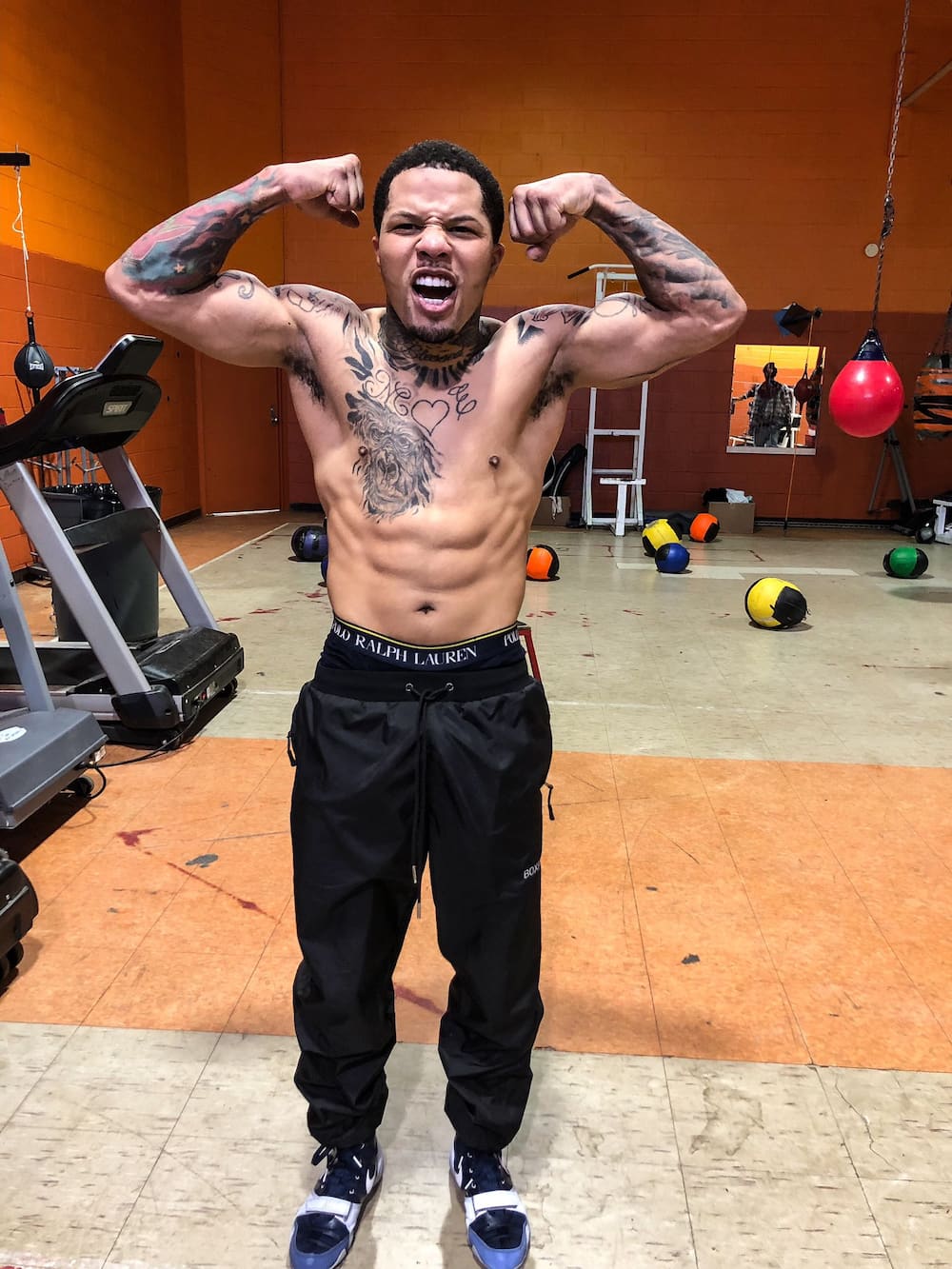 Gervonta Davis background: age, family, and education
7th November 1994 is the day when the talented boxer was born. He was born and raised in the city of Baltimore in Maryland by his mother and father, namely Kenya Brown and Demetris Fenwick. He has a brother Demetris Fenwick, who is currently an inmate at Maryland Department of Corrections (MD DOC).
READ ALSO: Legendary boxer, Leon Spinks, fighting for his life in Vegas hospital
Education
Despite growing up in the rough and crime-related Sandtown-Winchester community, the fighter pursued his education by joining the Digital Harbor High School. However, the boxer later dropped out and dedicated his full time to boxing. With his career kicking of steadily, he enrolled at GED High School and successfully earned his secondary degree.
Boxing career: from school-drop-out to ring knockouts!
Thanks to James Walker and Edwin Hanks, the boxer's uncles, Davis boxing career manifested. The two uncles took the boy to his first boxing training in an attempt of saving his life from going down the crime lane. This was after the 5-year-old boxer was involved in a hood conflict given to the high crime rate in his neighbourhood. Currently, he is signed under the Mayweather Promotions where Mayweather is his mentor, coach, and role model.
Amature boxing career
Gervonta Davis had a very successful amateur career since he started training at a tender age of 5. He managed to win many national championships. This earned him the nickname "Tank" by one of his coaches given to his oversized head compared to his body. The championships won by him include: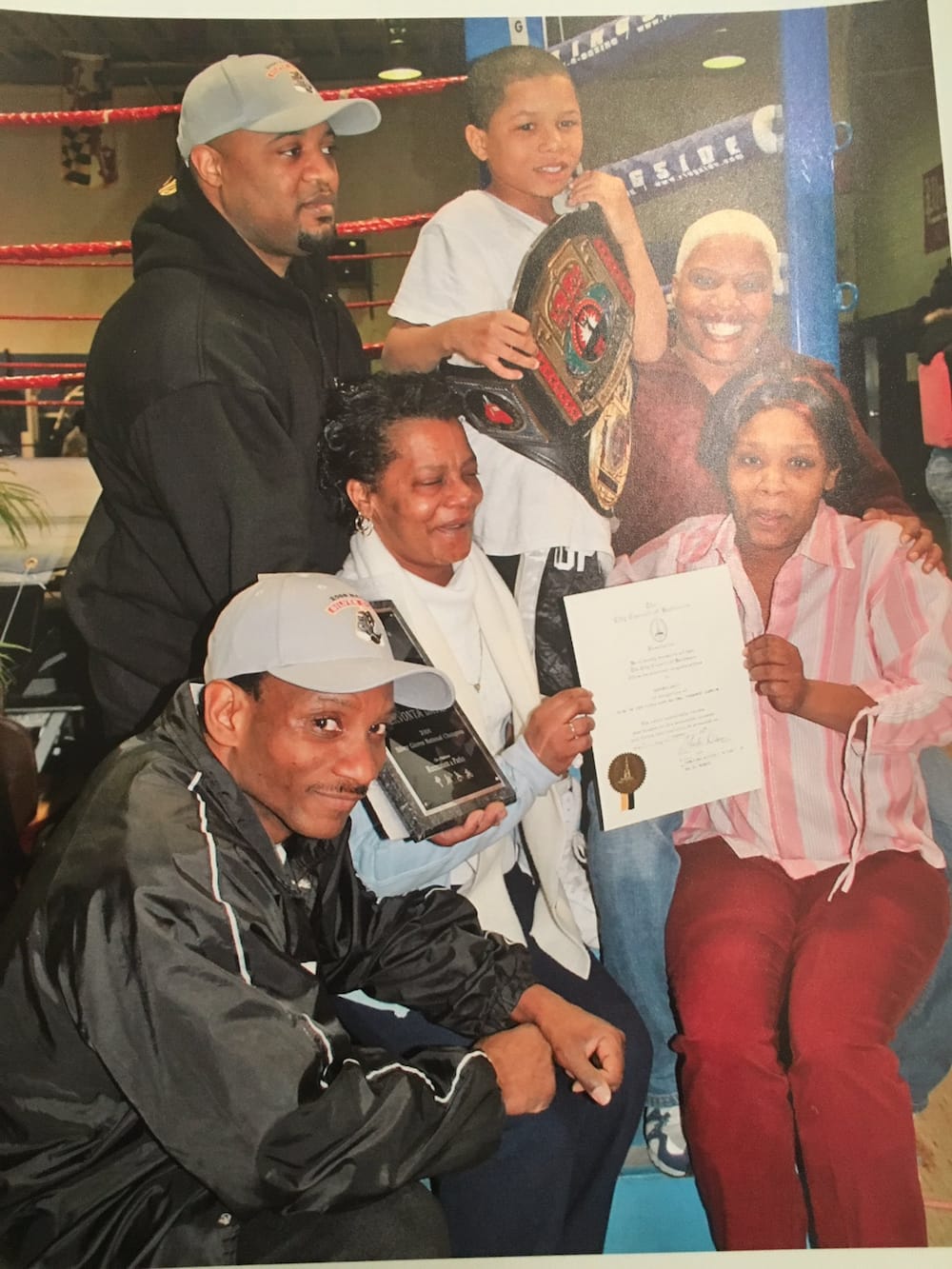 Three consecutive National Silver Gloves Championships in 2006, 2007, and 2008.
The National Golden Gloves Championship in 2012
Two National Junior Olympics gold medals
Two National Police Athletic League Championships
Two Ringside World Championships
Professional career
Gervonta made his debut on February 18th, 2013 when he won a fight against Desi Williams. From this moment, he has proved to be a true champion. He has henceforth managed to hold titles such as the IBF junior lightweight championship, WBA (Super) super featherweight championship title and the WBA (Regular) lightweight title.
The IBF junior lightweight championship title
On 14TH January 2017, Davis challenged José Pedraza for the IBF junior lightweight championship title. He defeated José in a seventh-round knockout and ultimately won the title.
In a fight against Liam Walsh, he managed to defend his title by stoppage. The match was held on May 20th, 2017 in London, England.
On August 10th, 2017, Davis lost the title following refusal to weigh himself to confirm the 130-pound limit. The title was declared vacant and could only be secured by Fonseca. Davis ended up winning the fight, leaving the IBF title vacant.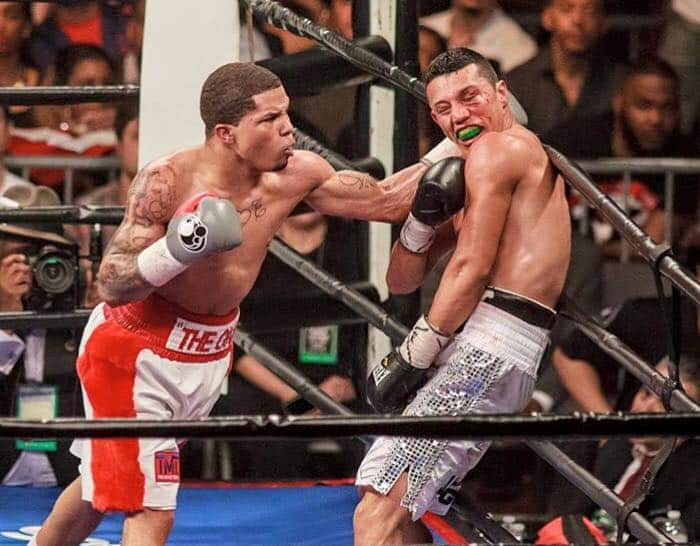 The WBA (Super) super featherweight championship title
On March 5th, 2018, the fight scheduled for Gervonta and challenger Jesús Cuellar was upgraded for the vacant WBA (Regular) super featherweight title. Gervonta won the WBA title.
He then defended his title twice in a fight against Hugo Ruiz and also against Ricardo Núñez. He later vacated the title and moved up to lightweight.
The WBA (Regular) lightweight title
On December 28th, 2019, in a fight against Yuriorkis Gamboa, he earned himself the WBA (Regular) lightweight title and is currently the holder of the title. The Gervonta Davis vs Gamboa fight ended with Davis winning a 12th-round TKO victory against Gamboa.
Gervonta Davis record
According to boxrec.com, the undefeated two-time super featherweight champion has had a generally successful boxing career. Of the 23 fights he has had, he has an impressive record of 23 wins and 0 losses. 22 wins are by knockouts while one is a win by decision.
READ ALSO: Manny Pacquiao net worth, children, spouse, measurements, division, fights, record, car, house
Gervonta Davis net worth
Having earned an impressive record, many would ask how much is Gervonta Davis worth. Celebrity Net Worth reveals his net worth to be at $4 million.
Gervonta Davis wife
The 25-year-old boxer is currently single with no wife.
Gervonta Davis kids
The champion has a daughter, Gervanni Davis, with a former girlfriend, Andretta Smothers.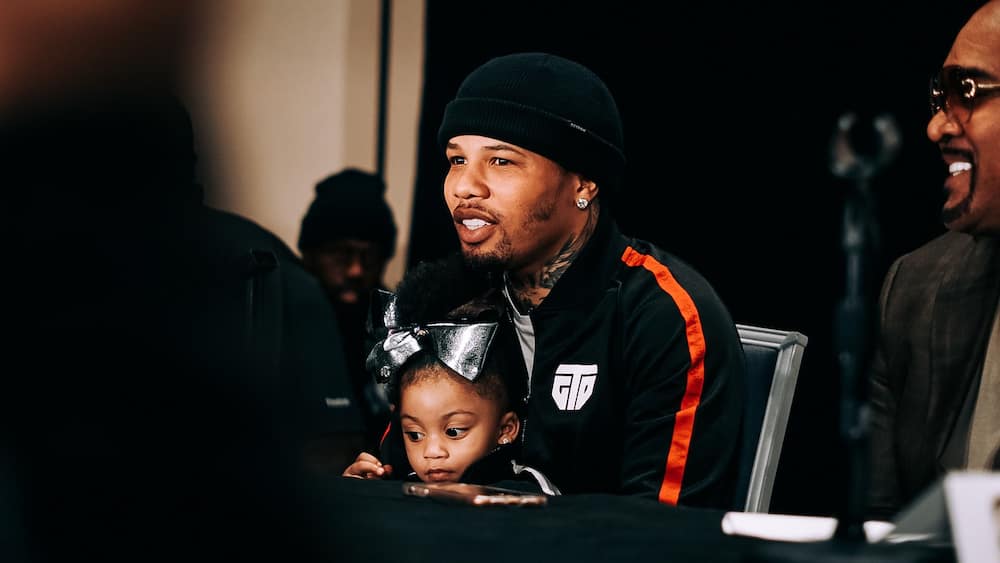 Gervonta Davis 2020 latest news
Gervonta Davis latest news revolves around assault charges. He is facing charges following footage of him assaulting the mother of his child in a public event. This is, however, not the first case of assault that he has been charged with.
Gervonta Davis assault charges
Gervonta Davis brother, Demetris Fenwick has been involved in an assault case where Davis is alleged to have assaulted him. In an interview with Hoodgrind, the boxer revealed that the charges were false and that they cost him his belt even after the charges had been dropped.
In February 2019, the boxer was alleged to have assaulted a man in a mall. According to TMZ, the assault charges were dropped after the fighter reached a financial settlement.
Gervonta is currently facing domestic violence charges. This was after a video of assaulting his ex-girlfriend, Andretta Smothers emerged. In the video, Davis grabbed her by the neck and pulled her out of her seat. The assault incident occurred in a charity basketball game in Miami on February 1st, 2020. He later on admitted on being aggressive but denied hitting her.
The Blast revealed that the champion pleaded not guilty and is scheduled to appear in court on March 3rd 2020.
READ ALSO: Tyson Fury biography: height, weight, record, accolades, next fight, Anthony Joshua, family and net worth
Gervonta Davis cars
Gervonta is often considered to be a Floyd Mayweather protégé. The lightweight champion follows closely in his mentor's footsteps following his trend in driving flashy cars. These include:
A white Jeep Rubicon
In a video uploaded on Youtube by EsNews dated August 27th 2015, the boxing champion explains how he got hold of his 60K Jeep. The young boxer revealed that the Jeep had been bought by the iconic Floyd Mayweather and gifted to him.
Mercedes-Benz E-Class E550
The boxing champion is also speculated to be driving a Mercedes-Benz E-Class E550. He posted a picture of himself standing next to the car on his Gervonta Davis twitter account.
Rolls Royce
June 29th 2017, The Sun revealed that boxer bought himself a brand-new Rolls Royce that cost him £250,000. According to The Sun, the boxer aimed at keeping up with boxing superstar, Mayweather.
Ferrari
A report by The Sun revealed that Gervonta shared an image of his smashed £170k jet black Ferrari days after he had bought it.
Lamborghini Hurracan
On December 28th, 2019, the boxer pulled up to the fighting arena in a Lamborghini Hurracan Spyder. This was ahead of his fight against Gamboa.
Gervonta Davis weight and height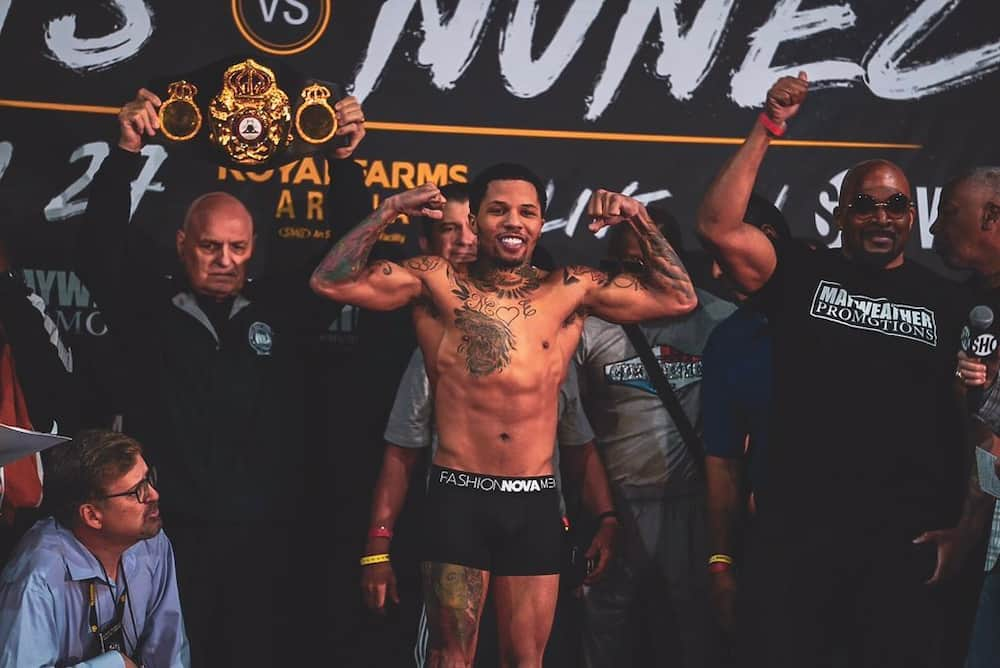 For him to participate in lightweight fights, Gervonta is expected to weigh 135 pounds or less. At his last fight with Gamboa, he weighed a total of 134.8 pounds. Gervonta Davis height is 166cm.
Gervonta Davis is a 25-year-old boxer who is currently the king of the lightweight division. Following his recent assault charges, boxing officials are having a hard time reassigning him of his next fight. He has to clear with court officials first for him to prepare for his next big battle.
READ ALSO:
Mike Tyson willing and ready to fight and 'destroy' Deontay Wilder
Floyd Mayweather: Boxing legend shows off Rolls Royce worth over R8m
Source: Briefly News